SEVEN ESSENTIAL RELEASES
This Week's Essential Releases: Doom Metal, Dark Ambient, Modern Soul and More
By Bandcamp Daily Staff · January 10, 2020
Welcome to Seven Essential Releases, our weekly roundup of the best music on Bandcamp. Each week, we'll recommend six new albums that were released between last Friday and this Friday, plus pick an older LP from the stacks that you may have missed. For the first column of 2020, we showcase some errant hidden gems from last year.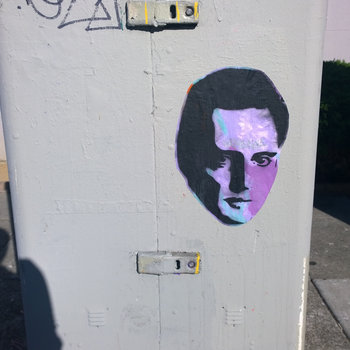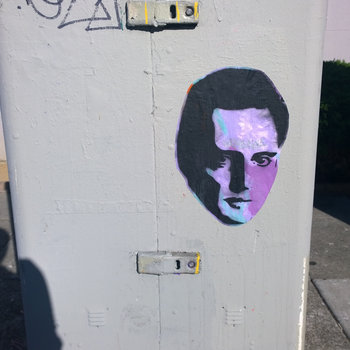 Over eight years and five solo projects, producer 10.4 ROG has specialized in downtempo beats teetering between late '90s hip-hop and neo soul. On his new album, for a tension, he mostly goes at it alone, sans "nite to the morning" (featuring a standout appearance from rapper Ayun Bassa) and "raindrip soft" (featuring vocals from the always-great Liv.e). For a tension packs many splendid ideas into a tight 30-minute window: "fear" combines a scant drum loop and warped bells with haunting results. "down time" is an acoustic guitar loop mixed to sound like an old folk song reissued on vinyl. And while the entire EP shines, the Liv.e feature is the clear highlight. These two are a hand-in-glove fit, and here, ROG creates a sauntering groove with undulating live bass, giving Liv.e plenty of room to unpack family dynamics. "Sometimes I wake up and feel like I'm in a dream," she sings. "I feel heavenly bodies surrounding me / My mama prayin,' yeah she keepin' me afloat." Therein lies the focus of ROG's work: for a tension scores the last moments of night, when the black sky fades to blue, and your dreams make room for reality to arise.
My first encounter with the Turkish label (or artist? It's unclear) Sumatran Black was back in August, when I stumbled across the harrowing Elegy for a Lost Cosmonaut in Bandcamp's Best Selling section. I was impressed by the album's ability to summon a bleak, ominous mood, and decided to see what else the label had released. That's how I came across Missing Heart Pieces, released in June by Sumatran Black's side project Black Box Memories. Missing Heart is just as good at summoning specific moods as Cosmonaut, but here, the tone is less terrifying, and more quietly mournful. Most of its 14 songs are built around recordings of the artists' friends either recalling specific memories, sharing hidden feelings, or simply free-associating a series of words. The recordings are set against expansive, misty ambient music for a result that is surprisingly moving. In "Chances and Opportunities," a series of female voices speak candidly on loneliness and isolation ("You can't force anyone to be your friend," one says at a particularly poignant moment) as synths drift along peacefully in the background. There's something beautifully intimate about the final product—it's like listening to someone else's family voicemails, or coming across a box of old diaries in an apartment you've just moved into. Surprisingly tender and deeply affecting, it cements Sumatran Black's status as a label to watch.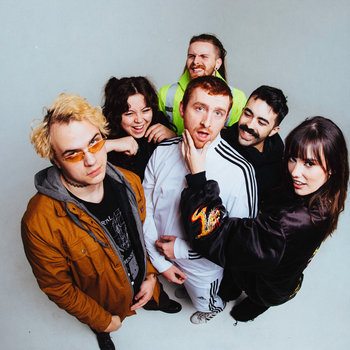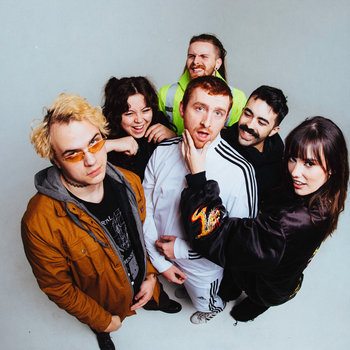 Very few things piss a music writer off more than finding out about an overlooked title juuust a tad too late, thereby losing the oh-so-precious time hook. Our Hidden Gems series (hopefully) helps ameliorate that frustration somewhat, but you know how it is on Bandcamp: so many albums, so little time! So you can imagine how peeved I was when I stumbled upon Die on Mars, last June's maniacal album from Atlanta outfit Callous Daoboys, a whole three months after it dropped. Simply put, it's one of the most refreshing hardcore records I've heard in years, taking the math-y formula of Botch and early Dillinger Escape Plan and freaking it with unexpected, even irreverent variables, from violins and saxophone, to glowing reviews of steak tartare and call-outs to fake radio stations. Like the departed DEP, the Daoboys have clearly studied up on their Mr. Bungle; the album's sustained juxtaposition of highbrow composition (complex tempo structures first and foremost) with unfiltered, id-fueled lyricism gives the listening experience a Jekyll-and-Hyde feel; a sort of mercurial mad genius, spelled out with indignant BLEGHS! and exuberant breakdowns. Don't miss out.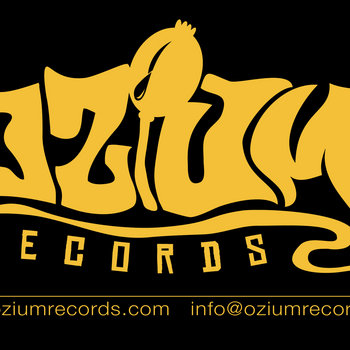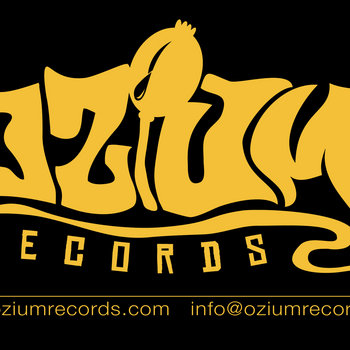 Merch for this release:
Vinyl LP, Compact Disc (CD)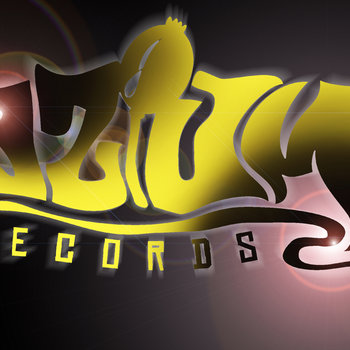 Hexgrafv are a doom metal band from Sweden, and their second album Ritual consists of four songs and clocks in at a total of 40 minutes. So far, so doomy. But what made this record a constant go-to for me during our two-week holiday break was the way that snail's pace felt like it spoke to the band's deliberateness rather than some obligation to play directly to doom tropes. When the sluggish forward heave of the glorious "Final Sacrifice" pauses at the three-minute mark—a time when most songs would be winding down—for a beautifully elegiac guitar solo, the mood is one of patient, methodical scene setting: "Let C. Jansson take his solo, let him take as long as it takes, then let's layer in the minor-key vocal harmonies after that. No need to rush, we've got time." That meticulousness just adds to the album's overall impact—the ten-and-a-half minute closer "Rite" hits home because it draws out that "eerie whispering over bass guitar" for nearly a full three minutes, so that by the time the guitar slams in—mirroring that bass line note for note—it feels like an earned payoff. The "RIYL"'s here are easy: Electric Wizard, Candlemass, Uncle Acid & the Deadbeats. But it's the attention to dynamics, and the way the band lets each song chart its own patient course, that makes Hexgrafv more than just another stoner come lately.
Voicemail and Conversations is the piercing debut full-length album from Pittsburgh R&B artist INEZ. Over 21 songs, INEZ intermixes songs with personal voicemail audio creating what is essentially a musical diary. Born Danielle Walker, INEZ composed and arranged the majority of the album. Opening intro "Voicemails" sets the stage with snippets from various messages left by family and friends and the sultry single "Clouds" stands out with its soulful melody, honest, raw lyrics, and vocals from collaborator Clara Kent. The straightforward "IDNY" has an upbeat melody with lyrics that address a trifling partner and bonus track "Pull Up" ends the project with a bumping, reclamation anthem with endearing bravado. Walker originally set out to be an audio engineer and received her degree from the Berklee College of Music. Voicemail and Conversations is the result of Walker compiling archives of messages she received over the years as she faced tragedy and transitions while approaching adulthood. The result is a stunning work that sets her apart as an artist to watch.
Merch for this release:
Vinyl LP
Peel Dream Magazine debuted in 2018 with Modern Meta Physic (Slumberland Records), a full-length LP of fuzzy, indie pop-inclined soft psychedelia that had a submerged quality to its atmospherics, as if the music in your earbuds was instead emanating from an apartment down the hall. On their comparatively economical 2019 follow-up, Up and Up EP, Peel Dream Magazine transmogrify from songwriter Joe Stevens' bedroom project into an actual band and their music likewise takes on a more foregrounded quality, but only just—there remains a shimmery haze blurring the edges of these subtly catchy tunes. Melodic repetition is still PDM's modus operandi, though the rhythms are slightly more skittish and the resonances a tad more robust this time around, even trending towards actual rock music in parts. One happy holdover from their earlier incarnation is the group's inclination to squirrel away muted synth squiggles and gentle bleeps and bloops in various sonic corners for the patient listener to discover upon replay.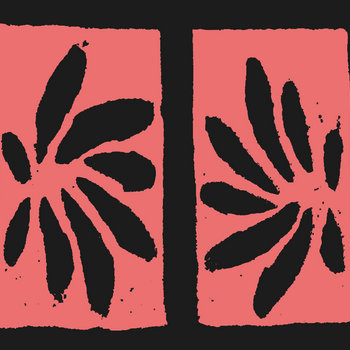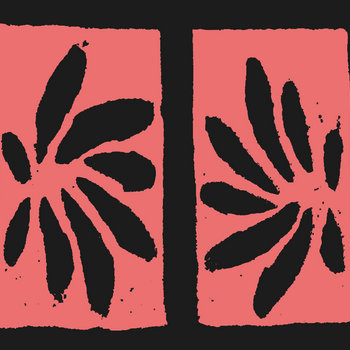 Merch for this release:
Cassette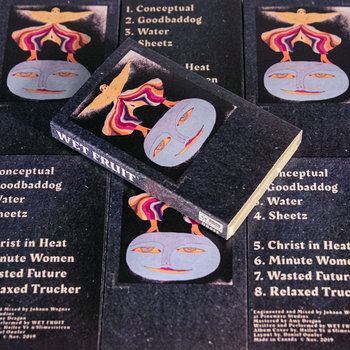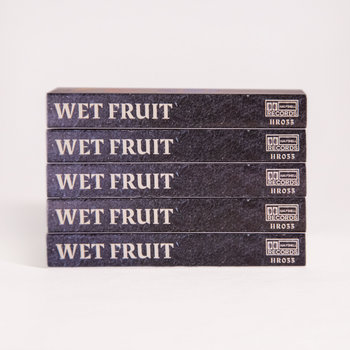 This late November 2019 release from Portland's Wet Fruit is too straightforwardly melodic to be classified as avant-garde (it's listenable, for one) but there's a freewheeling, art school pluck to the way the band combines the chaos of math rock, the focus of post-punk, and the whimsy of indie pop into an inventive set of guitar-driven songs predicated on call-and-response patterns that seemingly wind and unwind at will. The group's deep focus and technical chemistry keeps the many instrumental elements and rhythmic quick-changes skipping playfully along, and there's a fairy tale princess quality to the way guitarist Elaina Tardif and bassist Rebecca Rasmussen trade off vocal parts with knotty dream-logic intricacy. You can't really sing along to any of the songs on Wet Fruit, but they'll stick in your head all the same