SEVEN ESSENTIAL RELEASES
Essential Releases, July 28, 2023
By Bandcamp Staff · July 28, 2023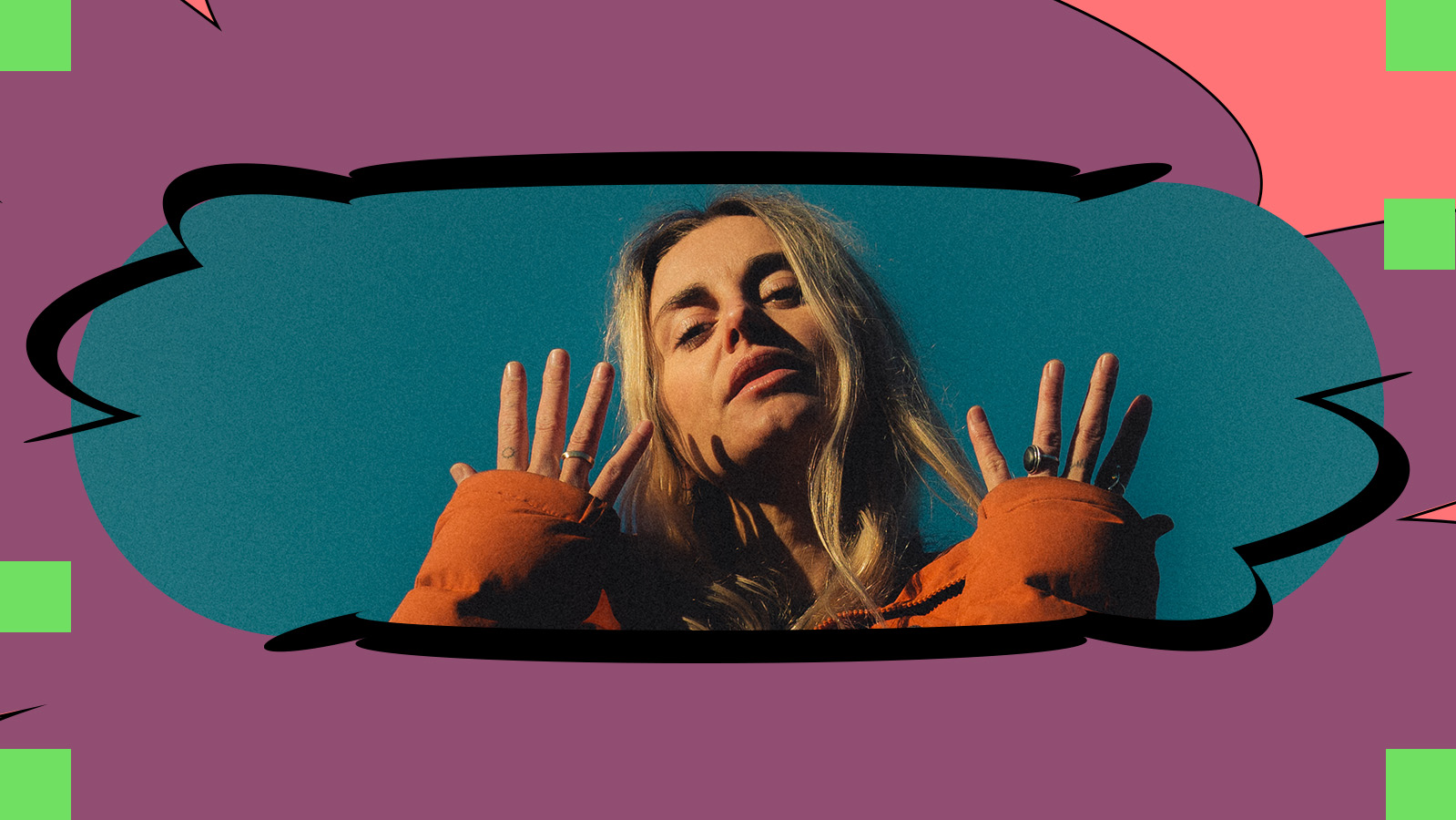 What the Bandcamp Daily editors are listening to right now.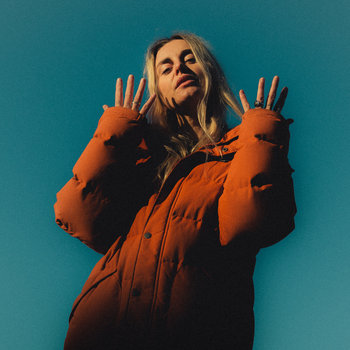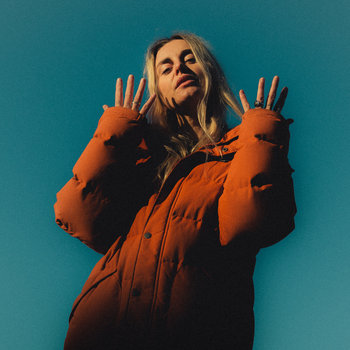 I'm most familiar with Kaelen Ohm, the singer behind the Amaara moniker, as an actress. She currently stars in From, an underrated thriller you should watch if you haven't already. As Amaara, Ohm leans into a largely dream-pop sound with lyrics that tackle transitions and trauma. The sonic atmosphere of Child of Venus is lushly airy from the beginning with the opener of the same name where Ohm repeats, "Break the silence." Another standout is "Still," with its radiating synths and lyrics like "when pain speaks the truth / one single cut makes a scar." My other favorite tracks include the surreal "Photographs" and the breezy closer "Ghosts." Ohm is making pop with big feelings.
Merch for this release:
Vinyl LP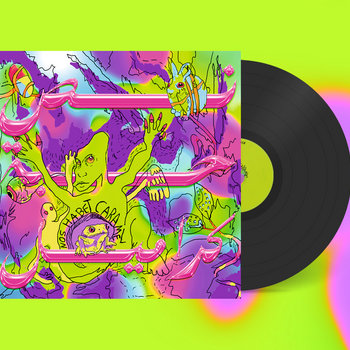 Nos Habet Caramel | نص ح​ب​ة ك​ر​ا​م​ي​ل , El Kontessa's debut album, solidifies the Cairo-based multi-disciplinary artist as one of Egypt's best new DJs and producers. That's saying a lot given the country's budding reputation as a hotspot for cutting-edge club music that defies any semblance of boundaries, geographical or otherwise, as Andy Beta explained in his killer scene report. Soliman, like many of her peers, abides by a fluid, collage-driven ethos that's technically globally inspired; you've got your speaker-bursting house bass, your swampy jungle, your soupy ambient textures, your glitchy breakcore drops. But ultimately, it's a loving homage to Egyptian music and culture wrapped up in a thirty-minute thrill ride: one moment she's doling out Jersey Club kicks over a twisted darbuka groove ("Bingo"); the next, she's bending a shaabi sample into an off-kilter dubstep banger (""Ghaltet Meen (Who is to blame?)". These dynamic and stylistic switch-ups manifest so suddenly and frequently as to render dull moments practically nonexistent, even when she's trading in slower tempos and textures, like on "Mesh Marshmallow." To say she rewards patience is a major understatement: Nos Habet Caramel | نص ح​ب​ة ك​ر​ا​م​ي​ل  is a wondrous debut, the Cairo sound at its best, and hopefully the world takes notice.  
The first email I got from the Arizona rapper Gorgeous Jefe in September of 2022 began as follows: "My name is Gorgeous Jefe, and I am the greatest rapper, producer, and fashion designer in Phoenix, Arizona." As opening bids go: not too shabby. Tracking his growth over the course of the last year and change has been a blast; early efforts like Don't Touch My Durag showed promise, but Jefe kept refining, leveling up a notch with last year's great Sun Of Abdoulaye and now hitting another peak with Kufi Conversations, a collaboration with Phoenix rapper & producer Lord RA that arrives as both artist's best work yet. Everything clicks into place here: RA and Jefe have similar rhyme styles—upbeat, joyous, brimming with optimism—and they're complemented by production that strikes the same note. The excellent "The Touch" is set against a staticky FM radio soul loop, the spirit of a humid summer condensed into two euphoric minutes, and on "UNICO," bars unspool over a bright, snaking oboe line, sounding giddily freewheeling. (It also contains my favorite line on the project: "How you 30 years old and you're an internet troll?") If the album has a single statement of purpose, it arrives near the end of "Toy Gunz," where Jefe and RA trade-off a series of statements: "I want you to grab the [person] next to you and give him, her, or them a hug right now. Call your grandmother back—you know you're wrong for that, bro. If you're not loving yourself? I'll beat your ass." Kufi Conversations is about all of that: community love, self-love, family love, and support—about having the confidence to introduce yourself as the greatest rapper, producer, and fashion designer in Phoenix, Arizona. It's a much-needed ray of sunshine from two undeniable voices to watch.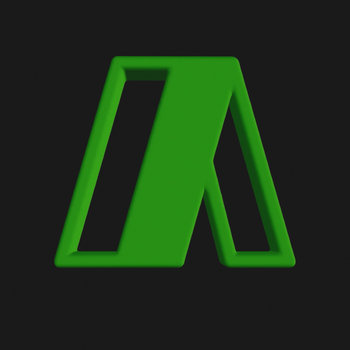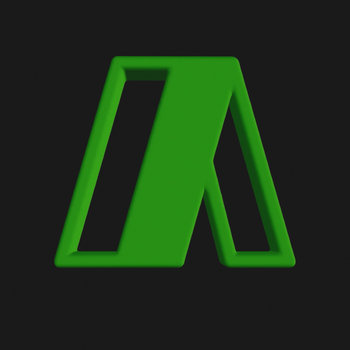 Merch for this release:
Cassette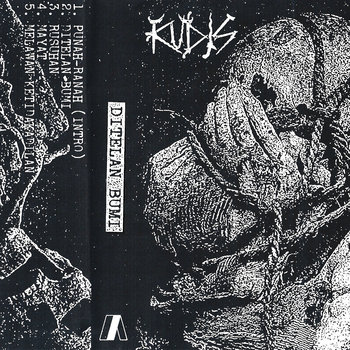 Just under 10 minutes of fury in one fluid set (clearly recorded live) from Singaporean punks KUDIS. This is one of those releases that isn't breaking new ground, but that is so economical and well-executed every second is a pleasure; "all killer, no filler," in cliched music-writing parlance from 1993. Just take the title track, which whips from glacial stomp to circle-pit whirl to cathartic breakdown with ease, or the fiercely straightforward, heart-wrenching "Mayat," which breaks in the third quarter for a surprisingly melodic solo. God bless a vocalist who genuinely sounds at the end of their tether. Just pure mosh fun from beginning to end. Hopefully this promising group will eventually rise to the international notoriety of their excellent countrymates SIAL, not just because they deserve it but because I selfishly hope to get to see them play a show. If this recording is any indication, they put on a hell of a great one.
Merch for this release:
Vinyl LP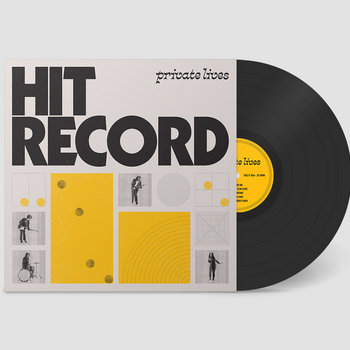 Sometimes it feels like the last decade of austere post-punk bands fronted by men and women lining up to talk and/or shout at everyone has been a kind of cultural penance for once having enjoyed garage music, a cheerful and hedonistic style of guitar-y rock which remains extremely unfashionable and sort of toxic despite being a foundational punk genre, etc. On the one hand this is understandable because most garage rock is the same and a lot of it is very bad! But the same can be said of post-punk, a lot of which actually just is garage at the end of the day. Private Lives, a Montreal band that began as a husband and wife pandemic duo before expanding into a four-piece, exemplify the essence of both— the leanness of post-punk and its wiry charms mixed with garage's cocky swagger on their perfectly titled Hit Record. Sparky, dynamic, and melody-driven rock music that reminds you why it's okay not to be mad about everything all the time.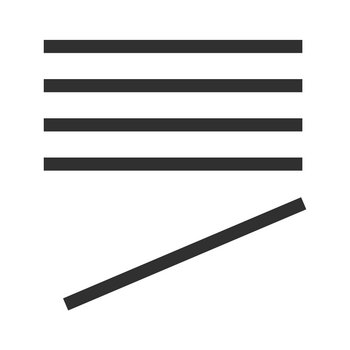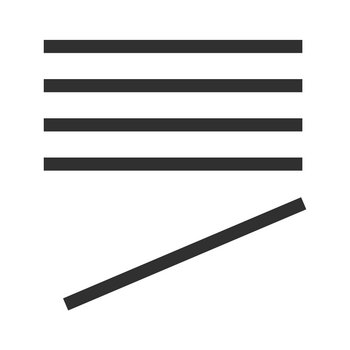 Merch for this release:
2 x Vinyl LP
This thoughtful and varied compilation of Black and South Asian experimental and electronic artists is just one aspect of a much larger research project by sound artist Amit Dinesh Patel (Dushume), addressing the continued disparity in promotion and exposure for Black and Brown artists in electronic music. Despite Black and Brown artists' history as originators and innovators within the genre, and despite continued attempts at correction by these marginalized artists, the industry has remained remarkably resistant, paying lip service to racial reckoning with the result that these artists are then presented as quota-fillers and/or forced into spaces where they only get to talk about their marginalizations. (White artists, of course, get to talk about their processes, their complete lives, their ideas, and so forth—and they're still getting disproportionate representation on festivals and label rosters.) While this project is only one intervention among many, it provides an excellent spotlight for the musicians featured here—Dushume himself, experimentalist Bantu, bass music boundary-pusher Dhangsha, fellow sound artist and researcher Nikki Sheth, broad-minded DJ and producer NikNak, and noise artist Poulomi Desai, who brings augmented sitar into her fascinating compositions. Some highlights include Bantu's blistering "Dark Energy," which is split into two tracks and sounds not unlike speakers beautifully and excruciatingly ripping in half, the sparse tension of Dushume's "Avartan," NikNak's two eerie synth collages ("Combative Embers" and "Swirls," which also feel like two halves of a whole), and Desai's spellbinding "The Vichitra, Queer conjurations from us," which luxuriates on a cloud of her gorgeous, overlapping vocals only to transform into synth smoke. Disruptive Frequencies is no hollow DEI initiative—it's vibrant and continued testament to Black and Brown artistry, bringing the margins to the center.