SEVEN ESSENTIAL RELEASES
Essential Releases, August 13, 2021
By Bandcamp Daily Staff · August 13, 2021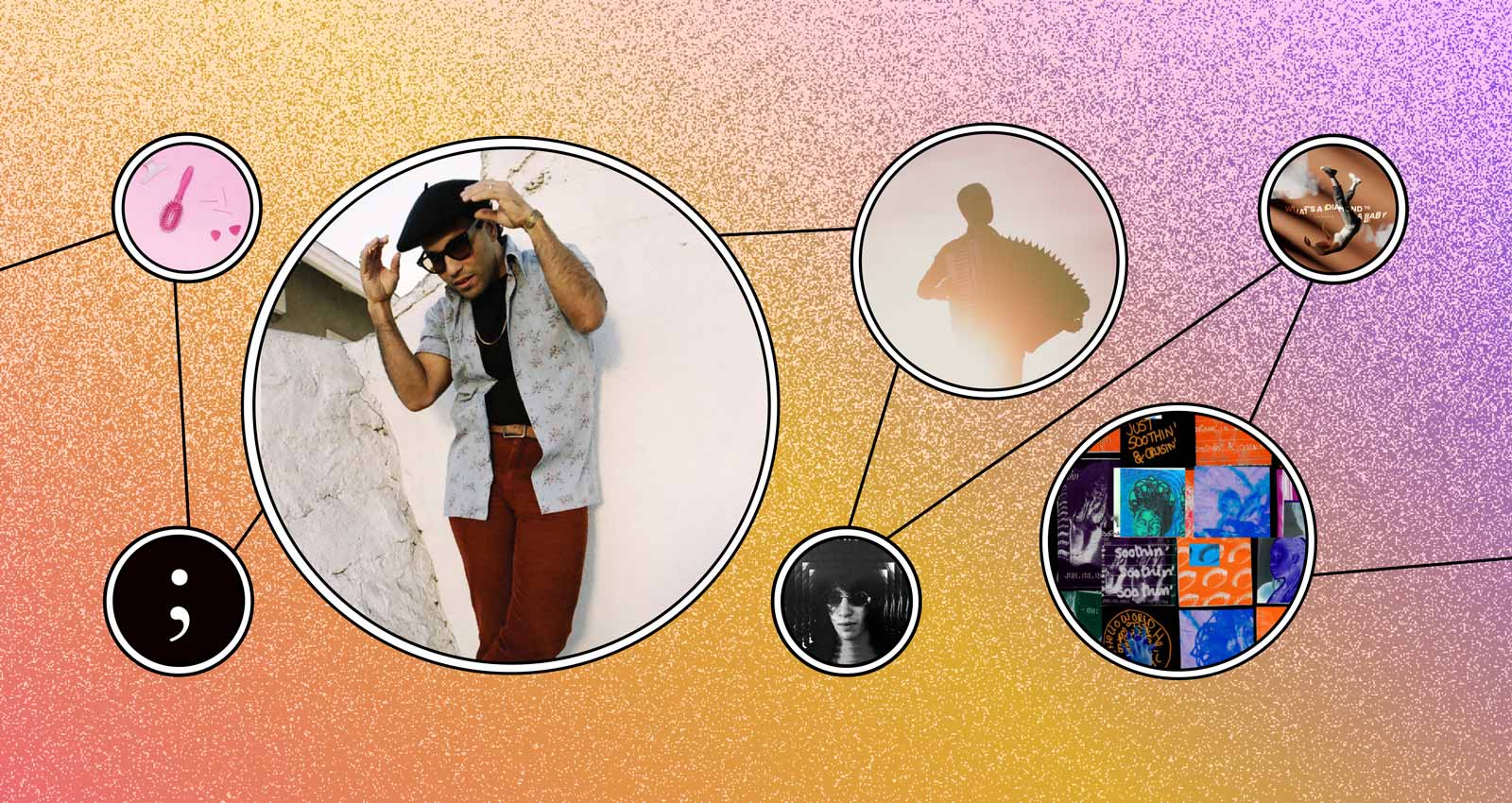 Welcome to Essential Releases, our weekly roundup of the albums that we can't stop playing, and that we think you need to hear.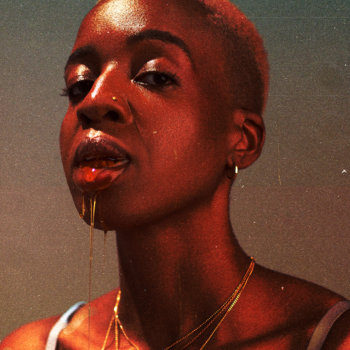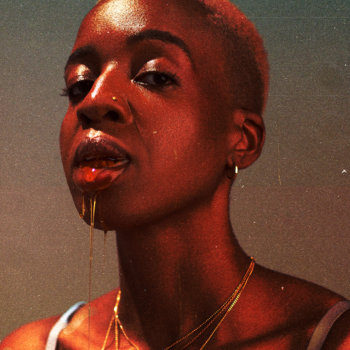 The London R&B artist sings, writes, and produces her own music. Following the success of her debut full-length album, Honey, Emmavie returns with What's A Diamond To A Baby. Emmavie has cited Missy Elliot, Timbaland, and The Neptunes as influences and that rings evident on her latest effort. The lively "2003" is reminiscent of The Neptune's atmospheric production style. The slow and sensual "Uh Huh Okay" is nods to Y2K-era R&B songs while the sleek and sexy "Avalanche" sounds very much now. I like that Emmavie weaves in aspects of varied R&B sounds and styles that accumulate into her own signature sound. The album closes with the confident "Spirit Traveler" which opens with a clip of Emmavie's mother. "Now I'm realizing I'm free," sings Emmavie. What a high note to end on.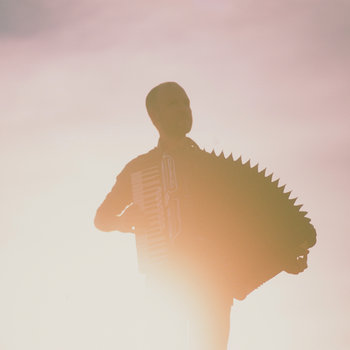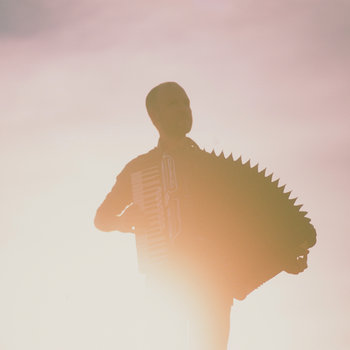 Merch for this release:
Compact Disc (CD), Vinyl LP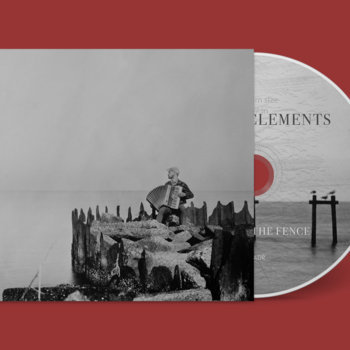 Over the course of the last decade, Walt McClements has built up an impressive resume in the field of rock and Americana. He was an early member of the groups Hurray for the Riff Raff and Dark Dark Dark, was a touring member of Weyes Blood, and in his own work as Lonesome Leash, he sets his trademark accordion deep within rococo pop arrangements. But his first outing for the label American Dreams is something entirely different. On A Hole in the Fence, McClements runs his accordion through a series of effects processors—often pairing it with lush keyboards—to create a deeply stirring work of ambient and drone. Everything on Fence unspools slowly and tenderly: the opening notes of "Climb (Two Times Past Same Point in Six Hours)" start out distant, twinkling like far-off stars. McClements applies additional instruments slowly—the deep exhalation of accordion underpinning a graceful, yearning high-end melody that, by two minutes in, feels absolutely heartbreaking. On the album closing "Rinse (Repeat Repeat)," he leaves the instrument mostly unadorned, each note resonating with the grandeur of a pipe organ in an old church. And while the foundation of everything here is drone, every song here is centered on a gorgeous melody—they just take their time unfolding, which only adds to the sense of scale and quiet majesty. A Hole in the Fence is the kind of album that envelops you, pulling you into its vast, serene world.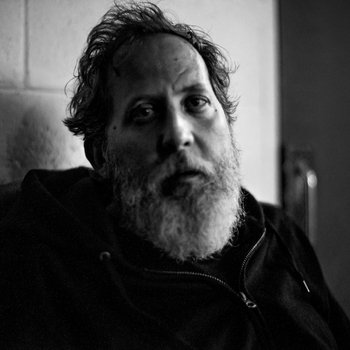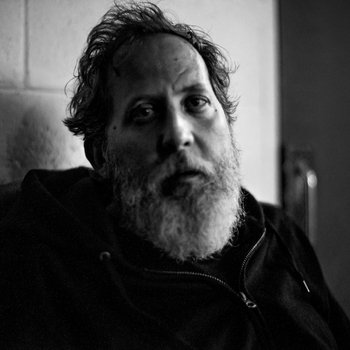 Merch for this release:
Vinyl LP
A surprise one-off released last (Bandcamp) Friday, Bill Orcutt's latest album is a strong candidate for the strangest tribute album ever made. The whole record—comprising two tracks labeled simply as sides A and B, is built around a single, ephemeral Joey Ramone count-in: "1, 2, 3, 4, 5, 6," on and on to infinity (only 35 minutes, actually, but it feels like an eternity). The mind-melting listening experience that results from that central loop initially scans like trolling, a sardonic retort to all the wistful rockists wishing Ramone was still with us, or—god forbid—clamoring for a hologram: it shatters that romantic image of a beloved musician reaching out from beyond, replacing it with one of uncanny oblivion. With robo-Johnny's cycling sixes collapsing into each other continuously, counting in the beat but never dropping it, the music starts to feel like a punk-rock spin on "Yanny or Laurel;" several listens in, I swear I can make out a "doo doo doo doo," alternated with a Lil Jon-style "WHAT?!" A divisive listen, to be sure, but also an ingenious one, and a landmark in modern audio illusion. Now, let's let Joey rest in peace, shall we?
Merch for this release:
Vinyl LP
Pachyman is the alias of L.A. musician Pachy García who cut is teeth playing in Latin punk bands before diving headlong into the world of dub, establishing a weekly night called Dub Club at the L.A. venue Echoplex where he and friends would spin classics from King Tubby, the Scientist, and more. It wasn't long before he started making dub of his own, and his latest record—and first for ATO—proves him to be a sharp student of the genre. The grooves here run deep: "Champion Sound" lopes along slowly, a thick bassline threading its way through dub's trademark percussion crackle and sinewy, sporadic organ lines. "Destroy the Empire" hews closer to roots reggae, with chicken-scratch guitars punctuating the core bass melody. Like all great dub, everything here is just the intimation of a song. García pulls elements in and out at will; a song that feels like it's shaping up to be a hat tip to lovers rock is suddenly stripped bare, the steadily building guitars and organs yanked away so that all that's left is a bassline and a few flying hi-hats. This would feel like a novelty if García hadn't so thoroughly absorbed the music he's playing; The Return of Pachyman doesn't feel like a copy so much as a loving homage. Songs like "Sunset Sound," with its bright-eyed organ and jaunty melody, feel of a piece with anything recorded at Channel One. As summer settles into its balmiest days, Pachyman has provided the perfect soundtrack.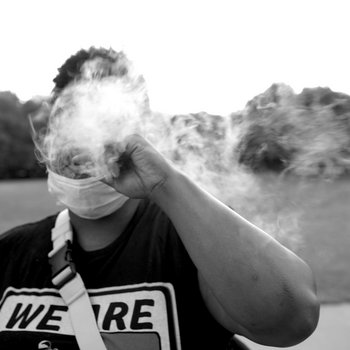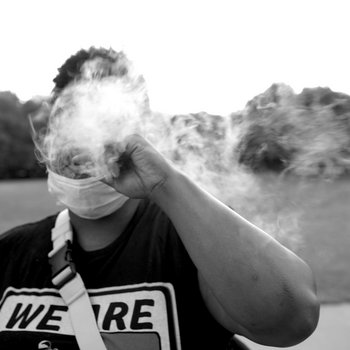 Merch for this release:
2 x Vinyl LP
Jana Rush is a fixture of Chicago's electronic music scene, having been producing and DJing in the overlapping house, juke, and footwork scenes since the '90s (she appeared on the legendary Dance Mania label as "the youngest female DJ" in 1996). 2017's Pariah, her first full length under her own name (she's also put out music as JA Ru), was a dizzying, fascinating journey through a wide array of styles and sounds. Painful Enlightenment, in contrast, feels like more sound art than dance music. Rush has made it clear that this is an album about her own struggles with mental health, but it's also deeply referential to music history, exploring samples and reinterpretations in conversation. She chops up Charles Mingus's version of the Art Blakey/Bobby Timmons tune "Moanin'"—itself a novel interpretation of the blues in its time—into blurts and honks, an analog to intrusive thoughts. The Loleatta Holloway samples on "Disturbed" hark back to the "Yell-Apella" version of "Crash Goes Love," from the house remix 12-inch of that track; the way Rush uses them enhances their rough edges, their painful urgency. (In a similar way, the porn samples on "G-Spot" and "Suicidal Ideation" nod to the force of desire and the suppression thereof by both depression and some drugs that treat it.) "Mynd Fuc" is perhaps the most abstract, but also the most evocative, turning a four-note piano vamp sample and a number of rhythmic elements into the sound of pure hissing anxiety. An incredible record from one of electronic music's most quietly impressive talents, and one that gets deeper on every listen.
In the vein of other young, alternative R&B artists like (Liv).e, Greentea Peng, and Lava La Rue (whose BUTTER-FLY EP I've covered in Seven Essentials past), Tracy Sada edges into psychedelic territory on her prismatic debut EP, Just Soothin' and Crusin'. While not as sonically eclectic as the above mentioned, once Sada locks into a hypnotic groove, the singer-songwriter and producer has a way of messing with your depth perception, transporting you within rather than without. Across the EP's six tracks, mellowed-out, thumping beats are diffused through dreamy electronic reverb and gentle jazz instrumentation. The Nigeria-born, South London-raised singer's greatest strength, however, is her voice—see: the bittersweet "I'll Stay" on which a shimmering vocal sample ripples behind the mix like a pebble on water as she sings, Badu-esque, "I don't want to give up on you/ Even if you want me to." Sada is one to look out for.
The Sufrajettes
s/t
I am about to piss off all the surf dorks yet again, but let's be real: in the year 2021—and arguably every year since, say, 1966—instrumental surf is basically a novelty genre. You might even consider it a sort of donor genre, better suited to pillaging for shiny parts than for playing totally straight unless you're about that backyard tiki party life and/or retiree cruise line circuit. All of which is to say when it comes to straight up, no chaser and certainly no vocals surf rock, the campier it is, the better. Enter the Surfrajettes, a Toronto quartet whose commitment to the bit—I mean, just check out the name—only makes their vibrant surf instrumentals that much more enjoyable. You might already be familiar with the group via a highly viewed YouTube video where they cover Britney Spears's "Toxic" in a living room while decked out in mini-dresses and go-go boots, but the group has their entire discography on Bandcamp for your late summer listening enjoyment. Try the three originals on their 2017 self-titled EP for a welcome dose of carefree poolside vibes that surf can still conjure even in the depths of global doldrums.