LISTS
The New Wave of Indie Surf
By Mariana Timony · June 30, 2017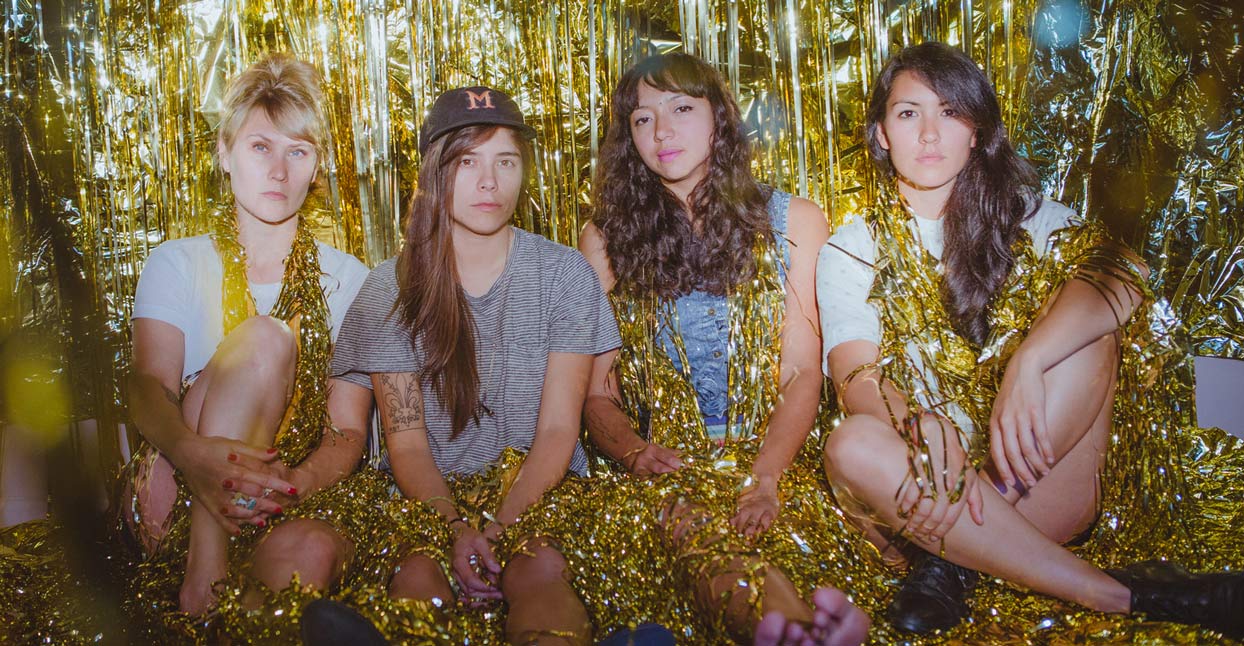 No musical genre embodies the spirit of summer more than surf. It's the music of Beach Party and the Beach Boys, of vacations and youthful exploits, of innocence and irresponsibility, of endless days bathed in the golden glow of a California sun. Surf is a genre with the uncanny ability to locate the listener in a particular time, place, and season the instant the needle hits the groove.
Rock music is still caught in surf's undertow nearly half a century after the genre's birth in the early '60s in Orange County, California. Elements of surf wash up regularly in many different genres—garage, lo-fi, indie pop, punk, and shoegaze to name a few—which is a testament to the staying power of a decidedly American, and specifically Californian, form of music.
That said, surf was never one of the "cool" subgenres of rock. One might even say that it is deeply uncool, not only because it's often categorized as "dad rock," but also because its cultural relevance was completely swept away by the arrival of the Beatles and the subsequent British Invasion, which left the genre frozen within what became to be considered, even at the time but especially to modern ears, a particularly vanilla period in American music history. Once the tide began to turn towards the societal upheavals and the accompanying rock 'n' roll soundtrack of the mid 1960s, surf's sun-bleached idealization of youth, waves, cars, high school, and having good clean fun began to run a very silly and square course.
Still, it's curious how a genre so highly localized in time and space could continue to resonate far beyond its point of origin. One thing that might account for surf's longevity is its comparative rigidity. For a genre that's all about freedom, there are a lot of rules to surf music. This dichotomy is part of its history. Even in surf's early days, there were arguments between those who claimed that the only true surf music was the original, instrumental version pioneered by groups like The Ventures, The Surfaris, and Dick Dale, and that the vocal surf of the Beach Boys and Jan and Dean, which substituted a pop sensibility for the earlier proto-punk guitar heroics, was bland imitation.
Regardless of your position on this issue, there are musical tropes from both schools that will forever be associated with surf: tremolo picking, long guitar slides, heavy reverb, surf beat drumming, and (sorry, purists) Brian Wilson-style back vocals and harmonies, all of which, when taken together or in part, have the ability to conjure up the optimism and warmth that made surf a worldwide phenomenon before the British Invasion. Think of surf as the Instagram filter of genres—an easy way to add a certain sun-kissed, nostalgic glow to any kind of song.
The last 10 years has seen an increasing number of bands that can loosely be grouped under the name "indie surf"—bands that are not in and of themselves surf bands (and most would never claim that genre tag), but who take advantage of one or more of the elements of surf to give their music a bright shot of California sunshine no matter their country of origin, chosen subject matter, or primary genre of choice. There are, of course, many bands who do play very traditional surf rock, or who rely so heavily on the genre's nostalgia factor that it's impossible to describe them any other way, but indie surf bands distinguish themselves by using only certain elements of the genre, or by combining them with other musical conventions to sidestep the "dad rock" uncoolness of straight surf for music, while keeping the genre's iconic "fun, fun, fun" factor at the forefront.
Here is a list of 10 indie surf bands on Bandcamp to soundtrack your summer days and nights, whether you're landlocked or live on perpetual island time. Unsurprisingly, many of the bands on this list hail from the genre's West Coast home turf, where surf's popularity has never really waned, but there's also groups from as far afield as North Carolina and the U.K. Consider this a shallow dip into the tidal pools of indie surf, a place to get your feet wet before paddling out into deeper waters.
The current reigning queens of indie surf, La Luz's music falls somewhere between the two schools of surf music. While they can certainly rock a wicked instrumental (see "Sunstroke" off their first LP, It's Alive), they're also known for adding silky, sweet girl group harmonies and post-British Invasion garage pop organs to round out their increasingly haunting sound. Like the great original surf acts, La Luz's technical precision is difficult to overstate, and a joy to behold. Bandleader Shana Cleveland swings from mellow riffing to complex, Pentangle-style acid rock breakdowns, while also casually swinging her guitar around her head, layered over drummer Marian Li Pino's restless, whispery jazz beats. "I'll Be True," off second LP Weirdo Shrine is an excellent example of the band's ability to use surf guitar to add a certain evil spookiness to their songs of twisted love, notably here with Cleveland's liberal use of the whammy bar.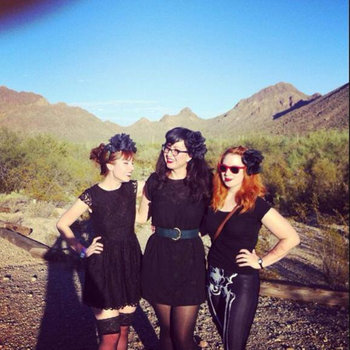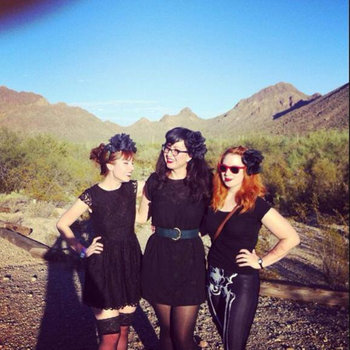 The most conventionally "surf" band on this list, las chicas del Bombón have been churning out surf-inspired nuggets from their home in San Pedro, California for several years now. Their recent release, A Date with Bombón, draws more heavily from garage and girl groups (see the chugging punk nugget "Somebody Told Me" or the twinkly "Dance Just Like Annette"), but "La Playa" from their debut LP, Las Chicas Del Bombón, is one of their best: a slice of lo-fi surf-pop with lyrics sung entirely in Spanish that teeters precariously, but doesn't fall off the board.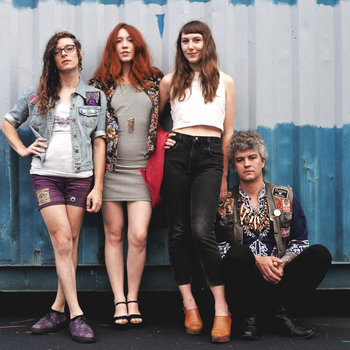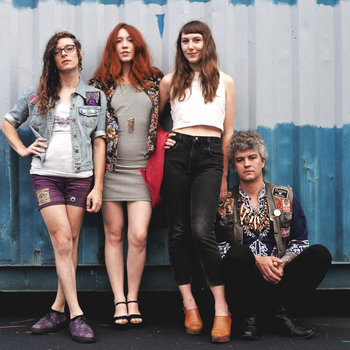 If you crave something a little saltier than either La Luz or Bombón, North Carolina's dearly departed Daddy Issues might be what you're looking for: a modern girl gang of Shangri-Las in wetsuits rather than leather jackets, walking on the sand after staying out all night. This band's sound is overall drier and janglier than La Luz's wet atmospherics, but they share a talent for sultry guitar leads and floaty girl group harmonies, as on seductive come-hither tune "Wild Thing." Bonus: On earlier EP Double Loser, the band sings about falling in love with a slimy sea creature that only comes out at night, bringing in some '60s B-movie imagery to match their '60s-inspired sound. The song is coquettishly entitled "Sex on the Beach."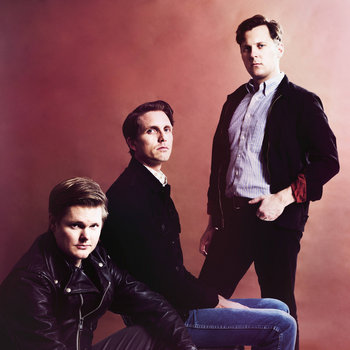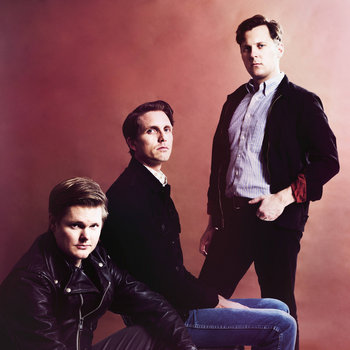 Merch for this release:
Vinyl LP, Compact Disc (CD), Cassette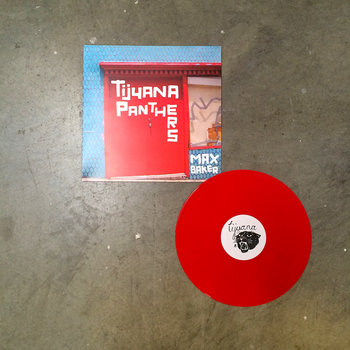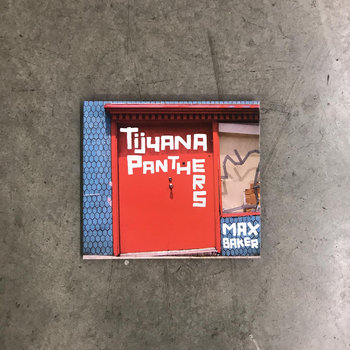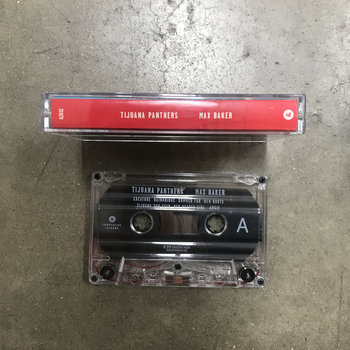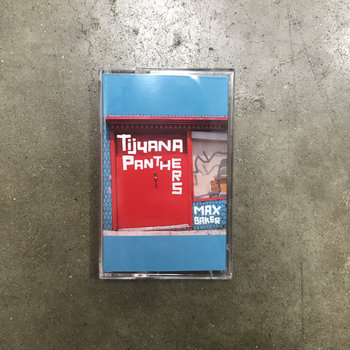 Hailing from Long Beach, California, Tijuana Panthers have been churning out indie surf records for over 10 years. Though any of their releases are prime examples, the band's 2010 debut Max Baker is a classic of the genre, containing song after song of propulsive garage numbers accented with some serious surf drawing from both the vocal and instrumental strains. Like the Beach Boys' earliest tracks, most of the songs here cover normal, relatable topics like getting a haircut, wearing new shoes, and going to school (except for the one about the child molester).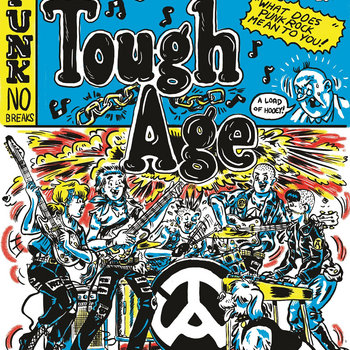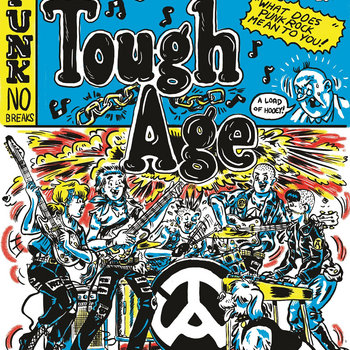 Toronto bubblegum punks Tough Age aren't an indie surf band per se, but the ironic air quotes around their track "'Surf Music'" act as an interesting example of how surf can wash up fully-formed in the most unexpected places. Sandwiched between two numbers that lean towards the post-punk end of the musical spectrum, "'Surf Music" is an instrumental number with creaky guitar slide and driving lead that winks at its origins, but keeps it modern by foregoing the traditional accented surf beat.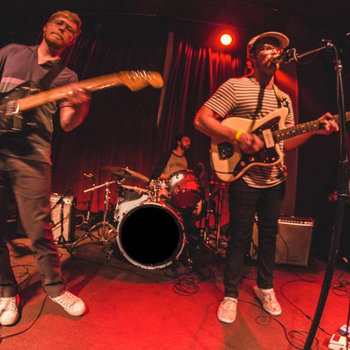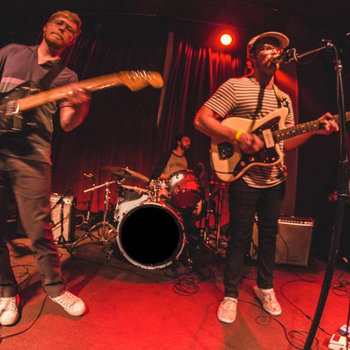 It's hard not to like the earnest, high-energy tunes made by Babewatch, originally from Santa Cruz and now residing in Oakland, California. Though they've slapped themselves with the "dad rock" label,  the reverb-soaked, guitar-heavy songs on last year's Wasted Time LP features far too much buzz and distortion to be that bland. Ultimately, it's just really good rock music with a distinctly laid-back, Californian twist. If there's any band on this list who could be considered the prototypical indie surf band, Babewatch would be it.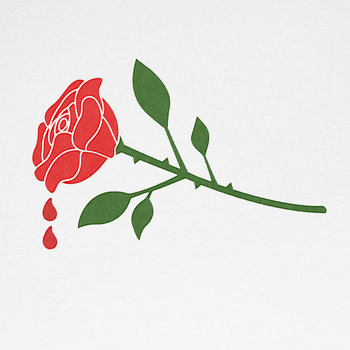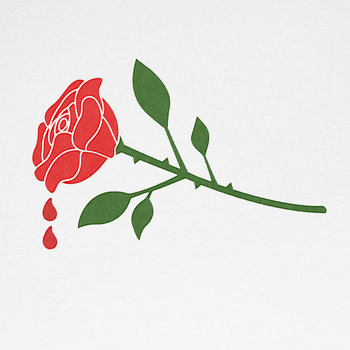 Los Angeles-based SadGirl bridge the gap between the two schools of surf music, drawing as much from '50s pop idols as they do from early '60s instrumental surf. "Love Storm," off Vol. 3 – The Hand That Did the Deed, has a fuzzed-out Santo & Johnny-meet-Elvis vibe while "Going Down," off Vol. 3 – Head to the Mountains, harkens back to the most primal elements of surf—that reverb!—and reveals a grimy punk heart buried beneath the feel-good nostalgia.
Merch for this release:
Vinyl LP
Though they've since moved towards a more polished, KROQ-ready sound, San Diego's The Frights were excellent purveyors of indie surf in their ultra-youth—these guys were in high school when their first recordings hit the scene. Their second release, the Fur Sure EP, features some gnarly instrumentals ("Wow, Ok, Cool") mixed in with cheeky, noisy punk tracks ("Del Mar Zombies") and even some vintage vocal surf ("Makeout Point"). Check out their cover of Death Lens' "Drag" on the two bands' split EP for a stellar example of how sparkly surf guitar can turn a pedestrian garage song into something special.
Surf music was as big in the U.K. in the 1960s as it was in the U.S., and there are still plenty of British bands with California dreams using surf rock to infuse their music with some much-needed rays. Dead Coast carry on that tradition on Shambolic, with surf elements in nearly every track. Though the majority of this record lifts from the post-Beatles psychedelia, notably Syd Barrett-era Floyd and the Doors, first single "Hills Made of Sand" is decidedly indebted to the spooky instrumental surf lines pioneered by Dick Dale.
-Mariana Timony