SEVEN ESSENTIAL RELEASES
Essential Releases, April 28, 2023
By Bandcamp Staff · April 28, 2023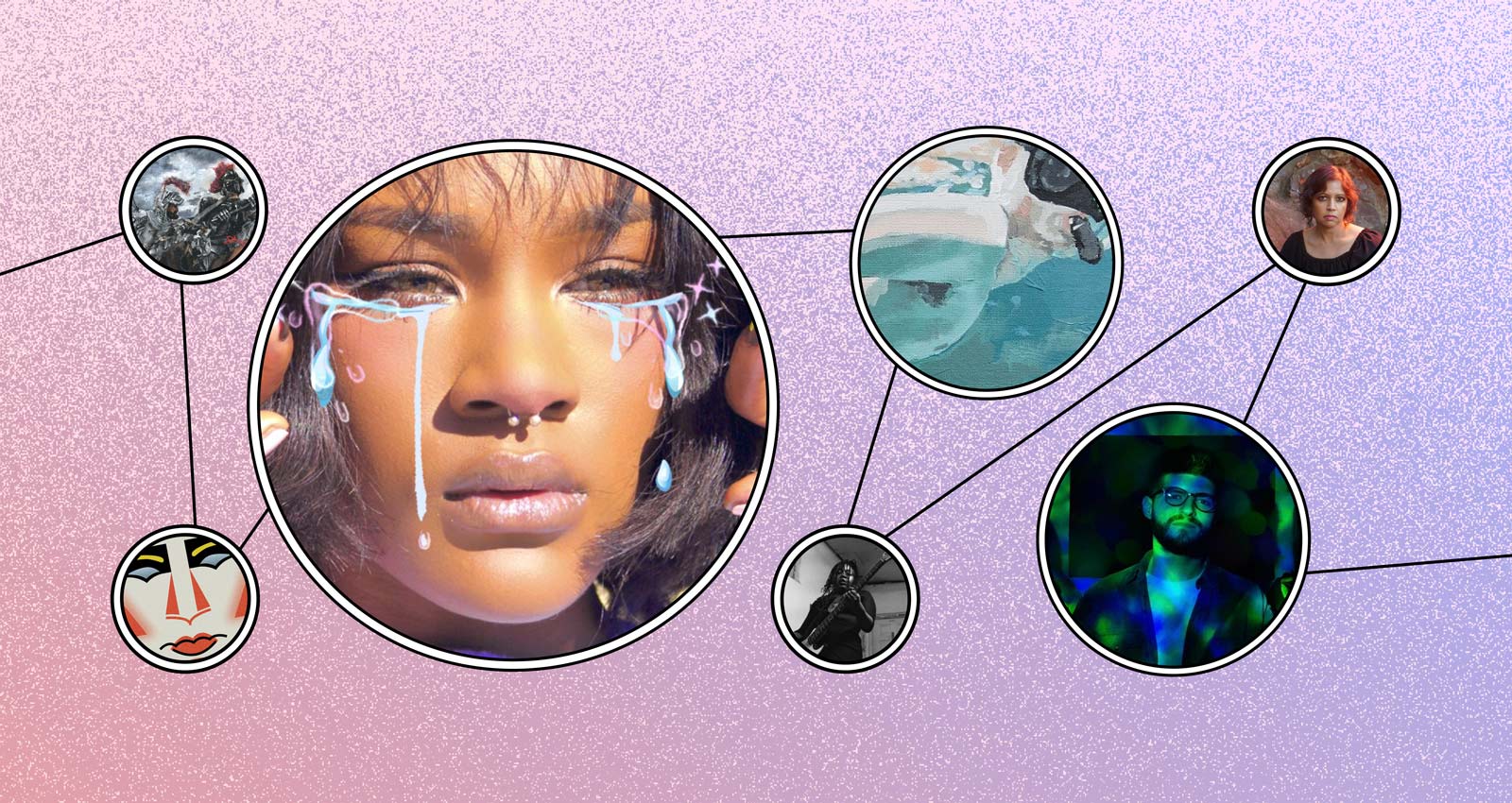 What the Bandcamp Daily editors are listening to right now.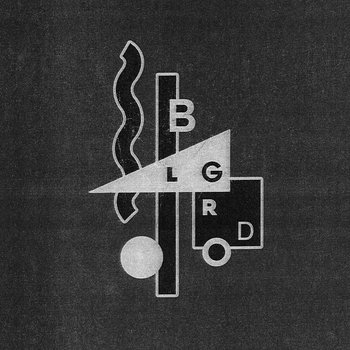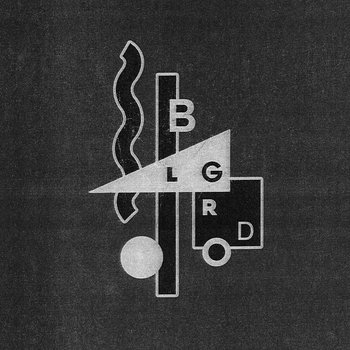 Merch for this release:
Vinyl LP, T-Shirt/Shirt, Compact Disc (CD), Button/Pin/Patch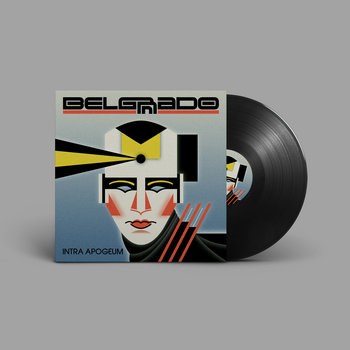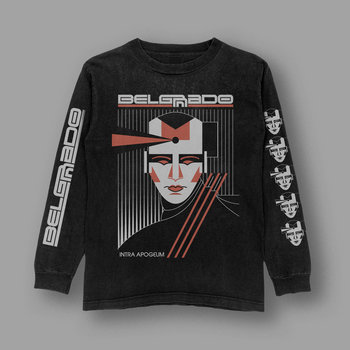 Belgrado's fourth LP is the Barcelona quartet's sleekest and most wide-ranging work yet, expanding their bristling, rudimental post-punk sound into a chromed-out grab bag of coldwave, dub, and disco. Gone are the aggressive trappings of records past, the rabble-rousing live percussion, clamorous guitars, murky bass, and squalls of feedback; drummer Jonathan Sirit ditches his drum set in favor of a sampler kit, punching out beats with steeled precision, while guitarist/ keyboardist Fernando Marquez flirts with old-school synths throughout. These reconfigured dynamics, when combined with Patrycja Proniewska's dreamy vocals and the crisp production tying everything together, help Belgrado carve out an exciting new niche in the world of latter-day new wave: rowdy, punkish, but approachable. The seven-year wait between albums was, needless to say, worth it.
Merch for this release:
Cassette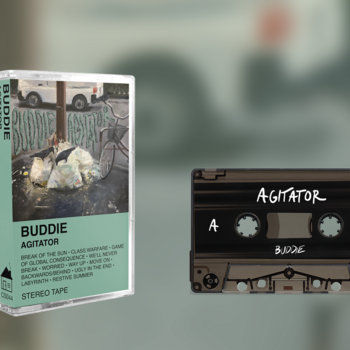 Dan Forrest takes a big step up in songwriting and production on the latest record from Buddie, an earnest rock record that puts a premium on catchiness, often cramming in more melodic twists and anthemic sections than anyone except Teenage Fanclub ever gets away with. Fittingly entitled Agitator and containing song title like "Class Warfare," this record can certainly be enjoyed for the riffs, but a certain type of listener will find catharsis in the wordy and specific lyric about everything that sucks about the world.
Confessions of a Fangirl is made for a night of dancing. The bubbly songs are upbeat and spirited with playful lyrics and the album's title is an ode to Cydnee's K-pop fan-girl tendencies. The album opens with the whimsical love song "Don't We Always," which seamlessly interpolates Joni Mitchell's "Big Yellow Taxi" and is followed by the shimmery "As Long As You Love Me," which loops in a sample of Andre 3000 from Outkast's "Hey Ya." My favorite track is the energetic drum & bass "Thotty," which is filled with fun lyrics like, "I've been that girl/Can't tell me shit." The project's energy never loses steam and closes out with the ethereal "Cry Alone," bookending the album with two upbeat tracks. On Confessions of a Fangirl, Cydnee with a C explores the outer realms of R&B and drum & bass to dazzling results.
Merch for this release:
Vinyl LP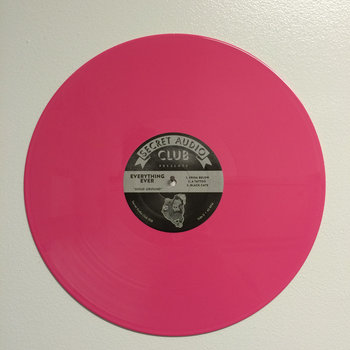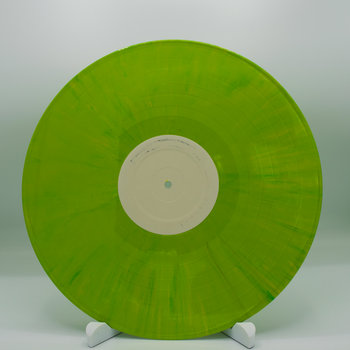 In case the title doesn't make the intention behind John Davis's latest solo album clear enough, the Superdrag frontman recently took to Facebook to clarify even further: "This is the real Gospel we're dealing with here," he wrote, "not the gospel of guns, hatred for migrant people and the LGBTQ+ community being preached by 'Christians' like Lauren Boebert and Marjorie Taylor Greene. They are practitioners of an apostate religion who will be judged accordingly." In other words, if you're an atheist worried about pressing "play" on this, you can exhale—Davis is more interested in praise than proselytizing, and the lyrics here run along the same lines as any great Gospel record. It's also a blast: With a handful of exceptions, the music mostly draws on the sound of '60s & '70s rock, living in the same general universe as The Basement Tapes and All Things Must Pass (or, for the people who will get this reference, Love Song & early Randy Stonehill), and the mood is loose and freewheeling. The stutter-step guitar riff that trips through "If I Can't Have Your Love" is one part Mungo Jerry, two parts Robbie Robertson, "There Ain't Much Holding Me Down" channels CCR at their swampiest and "Circles & Lines" is either prime Paul McCartney or prime Phil Keaggy, take your pick. (That the album was recorded on a four-track gives everything here an agreeably lo-fi feel—audible tape hiss and all—and keeps it from straying too far into bad boomer bar rock.) Lyrically, it's all desire and yearning—the substance of things hoped for, the evidence of things not seen. And since I make a conscious effort to not bring my personal faith into my work for Bandcamp, I'll keep this final part brief: At a time when I find myself struggling mightily to live out the values I claim to believe, this record has been the balm I have desperately needed.
Forest Bees is the solo project of Berkeley-based Sheetal Singh, formerly the bassist of the psychedelic shoegaze group the Stratford 4, whom you may or may not remember from the last great hey day of underground-ish rock bands making the jump to major labels. As Forest Bees, Singh doesn't stray a million miles from the basic framework of her former band's dreamy psychedelia, but it's far more atmospheric and insular. On sophomore album Between The Lines, she infuses synthesized sounds and trip-hop beats with Bollywood elements as she explores different facets of her identity as a South Asian woman in America, defying easy categorization both musically and otherwise. These are languid, patient songs that take their time to unspool, the fragmented soundscapes a reflection Singh's journey through experiences of being both othered and self-actualized.
This little demo from Baltimore punks Hormone packs a lot into four efficient songs, a real recurring theme for music I'm into in 2023 across genre. It should be noted that half of the band—the rhythm section, bassist Sienna Cureton-Mahoney and Zach Inscho—were in Mallwalker, and guitarist Stephen Peniston was in Automated Terror Machine. Cureton-Mahoney also sings for the killer band Pearl, Inscho played in Mallwalker spinoff Eggman and plays with indie rock band Posmic. Peniston is currently in another band called Labrys. Singer Pangelica—she just goes by the mononym—is also a DJ, producer, and community/arts activist. These are lifers, and they have the confident presence, group cohesiveness, and pitch-perfect songwriting skills of people who have given their all to the underground but still have something to say. There are big riffs here ("NO LOYALTY") and plenty of righteous rage ("CORPORATE FUCK"), but none of these songs do exactly what one might expect them to do, zipping off the razor's edge into oddball sludge breakdowns or weaving in surprisingly melodic lines. Pangelica bounces from bitter, grungey sing-song into enormous screaming; I've watched a video or two and she is one of the most compelling new-to-me frontpeople I've seen in a while. "PURGE" seems like it's the crowd-pleaser here—an immense tune with speed and heft, a groovy breakdown for the ages, and a wild, almost ecstatic coda. The whole thing's recorded with enough scuzz to carry Hormone's formidable live energy but enough precision that every element is audible—absolute perfection.
Merch for this release:
Cassette, Compact Disc (CD), 2 x Vinyl LP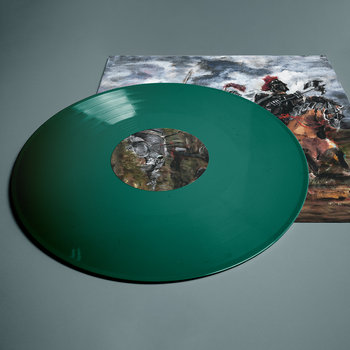 From Whence It Came, the absorbing new record from Florida rapper YUNGMORPHEUS, plays like an experimental film—the kind where the storyline and key players change often, and at a moment's notice. Take the opening stanza of the beautifully woozy "Top Dog // Underdog" for example "We paying homage, and you [rappers] biting/ Crushed when my father got indicted/ I was riding in a different whip without a license/ Hunting for the big gas, lower prices." Those bars perfectly capture the paradox that is From Whence; the scene shapeshifts three times, but each iteration is drawn with both economy and specificity. Or this moment from "Excovitch Fish": "I had the rice, red beans, no snapper/ He though he'd found an out 'til the Feds clapped him/ Watched all my shit unravel like the Maxell/ Was in the freezing cold, hoping that the pack sell." In four lines we go from a restaurant to an arrest to MORPHEUS on the street corner slinging drugs, but each compact vignette is so skillfully wrought that you can almost smell the rice and beans, or see the cassette tape unspooling. That all of this is surrounded by music that conjures the cloudy climes of vaporwave is appropriate—the entire album feels like a waking dream, and the only move is to surrender yourself and get lost inside it.