SEVEN ESSENTIAL RELEASES
This Week's Essential Releases: Black Metal, Mersey Beat, Electronic, & More
By Bandcamp Daily Staff · May 04, 2018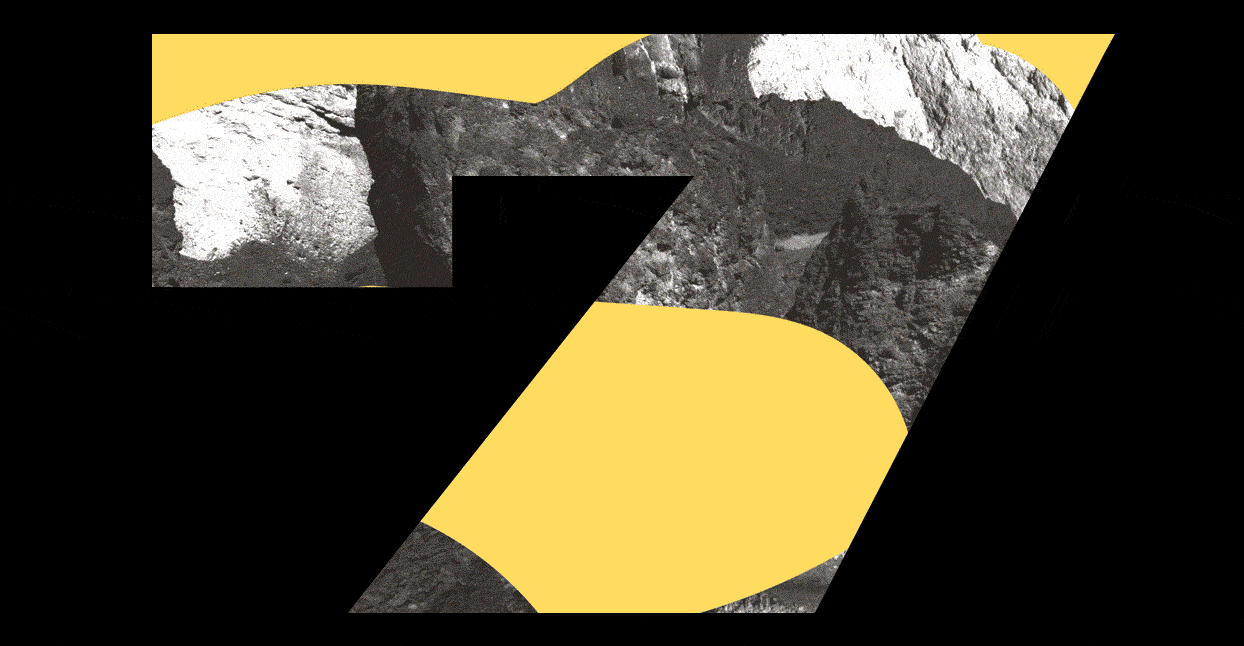 Welcome to Seven Essential Releases, our weekly roundup of the best music on Bandcamp. Each week, we'll recommend six new albums that were released between last Friday and this Friday, plus pick an older LP from the stacks that you may have missed.
Merch for this release:
Compact Disc (CD), Vinyl LP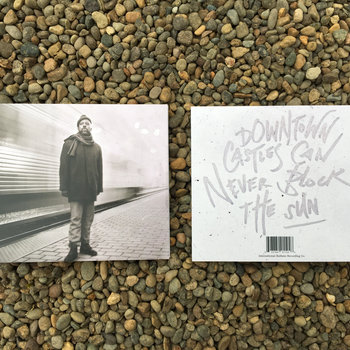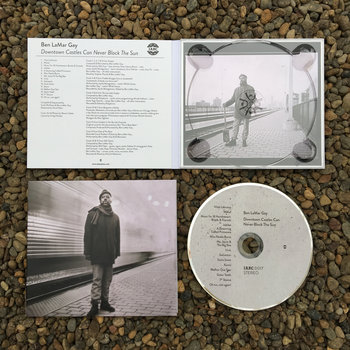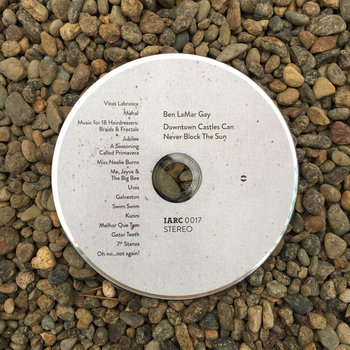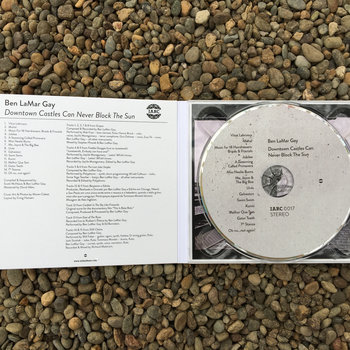 Is it possible to have a collection of greatest hits without having ever released an album? Chicago's Ben LaMar Gay answers that question on Downtown Castles Can Never Block The Sun, a far-reaching record that features just about every genre you could imagine: bounce-beat, looping free-jazz, lo-fi funk breaks, and ambient electronica. The music was culled from seven years of unreleased projects that Gay only shared with close family and friends, making this debut more of a compilation than a straightforward album with a beginning, middle, and conclusion. The record flows through many different moods, blending upbeat bossa nova ("A Seasoning Called Primavera"), garbled Sly Stone funk ("Jubilee") and cosmic meditation ("Galveston") into one set. It's a label-less release with several moving parts that somehow make sense when taken in totality. Chances are, you've never heard a greatest hits album like this one.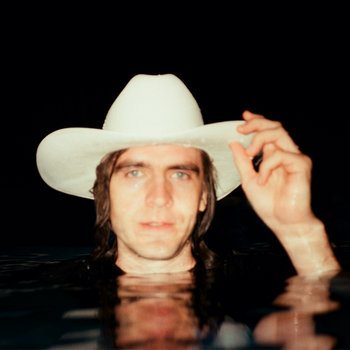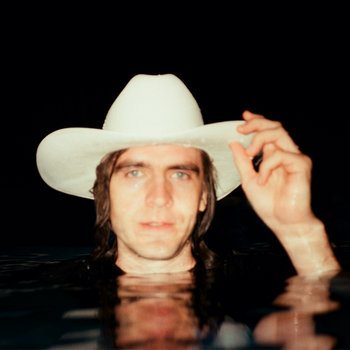 Merch for this release:
Compact Disc (CD), Vinyl LP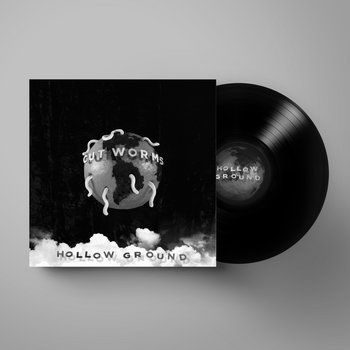 After having done time in Chicago garage punk band the Suaves, Max Clarke bucked the synth trend and traveled backwards in musical history for his next project, the Merseybeat-inspired Cut Worms. We first got a taste of his experimentations with early 60s pop on the Alien Sunset EP, where his sophisticated songwriting shone despite the tracks clearly having been recorded in a bedroom. For his first full-length Hollow Ground, Clarke and producer Jonathan Rado of Foxygen dust off the lo-fi grime and give Clarke's songs the studio treatment they deserve with twinkly instrumentation and warm layers of sound plush enough to sink into without ever becoming overly precious. The result is a record is full of melodic, good-natured and good-sounding pop ballads that could fit both sonically and topically on any "Best of the British Invasion Vol. Whatever" compilation, but with a sort of wry, self-aware tweeness that elevates it above its source material.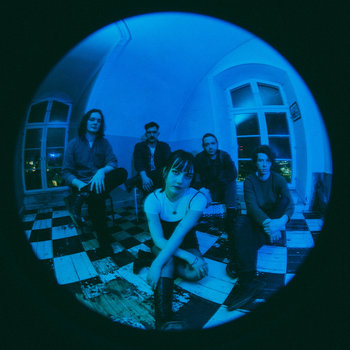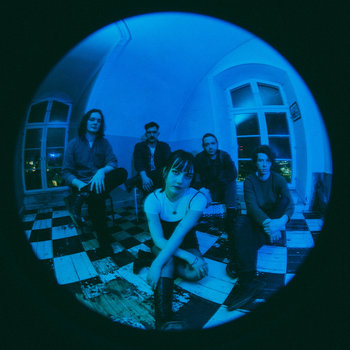 Merch for this release:
Vinyl LP, Compact Disc (CD)
I've been blown away by the sounds coming out of Ireland lately—there's innovation happening in the heavy scene, the electronic scene, and elsewhere. During a recent tag spelunking expedition on Bandcamp I stumbled upon another Irish gem, a band called Just Mustard, and have been playing their new record Wednesday on repeat ever since. The album begins with an invocation of noise—the drums brought way forward in the mix. There's a lot going on here; the buzzing and sawing of guitars adds an industrial edge to an otherwise dreamy soundscape. This juxtaposition of hard sounds and soft melodies and vocals has a more than a whiff of My Bloody Valentine. Some songs, like "Curtains," don't have any of the spookiness of shoegaze, they're just pure on-edge noise rock. Then tracks like "Tainted" are downright pretty and melodic. The five-piece is from Dundalk, Ireland on the eastern border with Northern Ireland but their sound is so huge, so loud, and powerful that it's as if they've been touring the gritty venues of London and New York for decades. There's so much rock history in these songs, so much of the past mashed together and reformed for a harsher modern sound that has just the right amount of sweet.
Merch for this release:
Vinyl LP, Compact Disc (CD)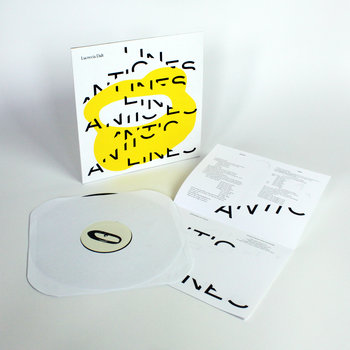 Lucrecia Dalt, a former geotechnical engineer, has been working out her fascinating ideas about the similarities, differences, realities, and horrors of the earth and the body over the course of a series of increasingly experimental albums, digging from her machines' guts secrets about what it's like to be human. On Anticlines, her sixth and latest, she creates a completely absorbing soundworld that feels like dropping into one of Gloria Anzaldua's poems from Borderlands/La Frontera and exploring it from the inside out (see, say, "Liminalidad" and "Eclipsed Subject"). Dalt's spoken word on organic matter and shifting perspectives, often warped through effects, like Anzaldua's poetry, sidesteps the didactic while also feeling immediate and intimate. Over microtonal synth manipulations and rhythms that mix the industrial with the ancient, her words feel like the most personal of rituals. The gorgeous, clanging patterns of "Concentric Nothings" and "Glass Brain" feel like Dalt is making her own maps for us to trace—maps that explode borders, zoom in and out of environments, and have the potential to forever alter the paths we walk, should we pay the appropriate amount of attention.
Merch for this release:
Vinyl LP, Compact Disc (CD), Cassette, Vinyl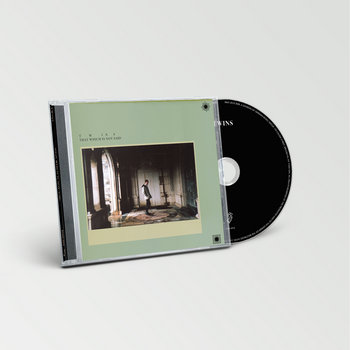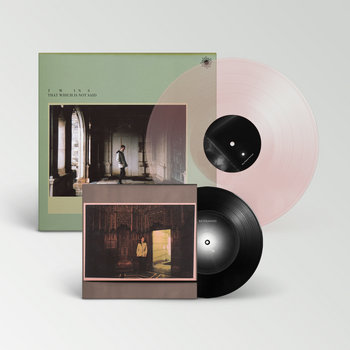 Landing somewhere to the left of the moody, Berlin-y (the band, not the city) synthpop he made as a member of Featureless Ghost, Matt Weiner's latest outing as TWINS is a more sinewy take on the electro-minimalism he explored on both 2015's Nothing Left and the Joy-Division-In-A-Sauna vibe of 2016's brilliant Music From the Insider II. The eight songs on That Which Is Not Said (the band's name is an acronym of the same) are boiled down to their essential elements: on "Leightweight," that's a randy bass throb and some clattering percussion; on "Before This Runs Out," high-end synths twinkle like Christmas lights above a rolling four-on-the-floor rhythm; and on "Open Up" deep-set synths wobble like black Jell-O over softly-sizzling hi-hats. All of this rigid minimalism is deftly countered by Weiner's vocal approach, which brings enough drama to give the songs a sense of urgency without ever tipping over into empty theatricality. He likes echo: on most of the tracks, his voice lingers for long moments after the note, a ghostly contrast to the music's machinelike rigidity. On the album-closing "The Sky Remains The Same," Weiner's voice is so heavily processed it barely even sounds human—just a cluster of notes ricocheting off the edges of the song. The effect is simultaneously ghostly and fascinating—just like each of the seven songs that preceded it.
Merch for this release:
Compact Disc (CD)
Given their recent hot streak with artists like synth-oriented acts like GosT, Hollywood Burns, Perturbator, and Master Boot Record, it may be easy to forget that when they started out, Blood Music were mostly a metal label. "Before I announced Perturbator, I thought it might be the death of Blood Music," said label founder J in our profile last year. "The label was still young, and I had no idea how people would take to pure electronic music on a metal-themed label." If Bandcamp's Best-Selling charts are any indication, they took to it just fine, but fortunately, Blood Music hasn't totally lost sight of their roots. Last month's brutal, fantastic Lychgate record almost felt like a move to bridge the two worlds, but aside from an ominous blast of synth in its opening moments, Wolvhammer's fourth album—and first for Blood Music—is a welcome blast of good old-fashioned black metal. Which doesn't mean it's staid or predictable; every song on The Monuments of Ash & Bone has an edge of merciless severity: the way "Eternal Rotting Misery" jackknifes suddenly into a full-on lurch, pelted by machine-gun double-bass. "Call Me Death"'s swinging, soot-covered central riff mirrors the confident swagger of recent Mayhem or Watain (I mean that as a compliment), with Adam Cleman's harrowing, demonic rasp trepanning its way through the middle. About halfway through, mournful clean vocals drift in from the background, sounding like Charon announcing last call for the boat ride. But it's the moody closing song, "Solace Eclipse," that is the most arresting; it opens as an elegy, synths drifting beneath a somber, hymnlike vocal melody; when the guitars finally kick in, they cut their way through the song slowly, like a rusted hunting knife fighting through old fabric. The song swings between these two extremes again and again, baleful singing handing off to brutal growling, then back again. Wolvhammer—like Blood Music—prove proficient in both extremes; Monuments of Ash & Bone is the sound of a band operating at the top of their game, bringing classic carnage into haunting new territory.
Back Catalog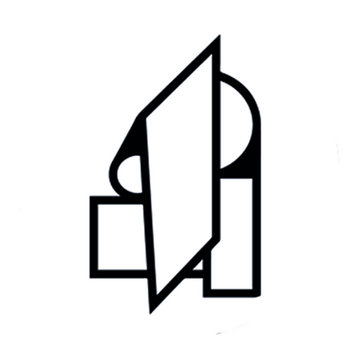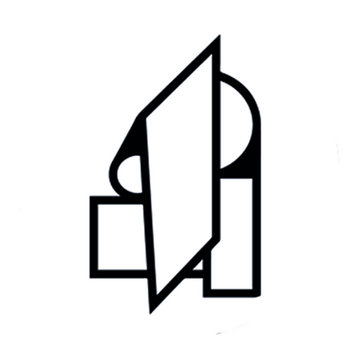 Merch for this release:
Vinyl LP, Poster/Print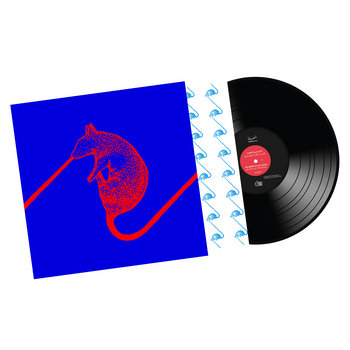 Go to YouTube and type "Dwarfs of East Agouza" in your search bar. Check out the live clips. You'll see three guys sitting on stage, surrounded by wires and instruments, creating some of the most dynamic rock music you've ever heard. There's a remarkable sense of calm throughout the proceedings, even though the resulting art is overtly raucous and enveloping. The group translates that live energy to their recent album, Rats Don't Eat Synthesizers, a 36-minute jam session featuring two extended cuts—the title track and its B-side, "Ringa Mask Koshari." The title track is a multilayered slow climb, carried by a prominent electric guitar riff and textured percussion. On "Ringa Mask Koshari," a whopping 23-minute composition that's part blues, part jazz-rock fusion and dance, the group emits a muddy, grungy resonance that quickly takes hold and doesn't let up. Near the 18-minute mark, after the rhythm quickens to a breakneck pace, the structure gradually slows to a jumbled mass of foggy sax and synthesizers. It's noisy, messy and downright beautiful.