SCENE REPORT
The Young Upstarts of UK Death Metal
By Alex Deller · Illustration by Louise Pomeroy · January 11, 2022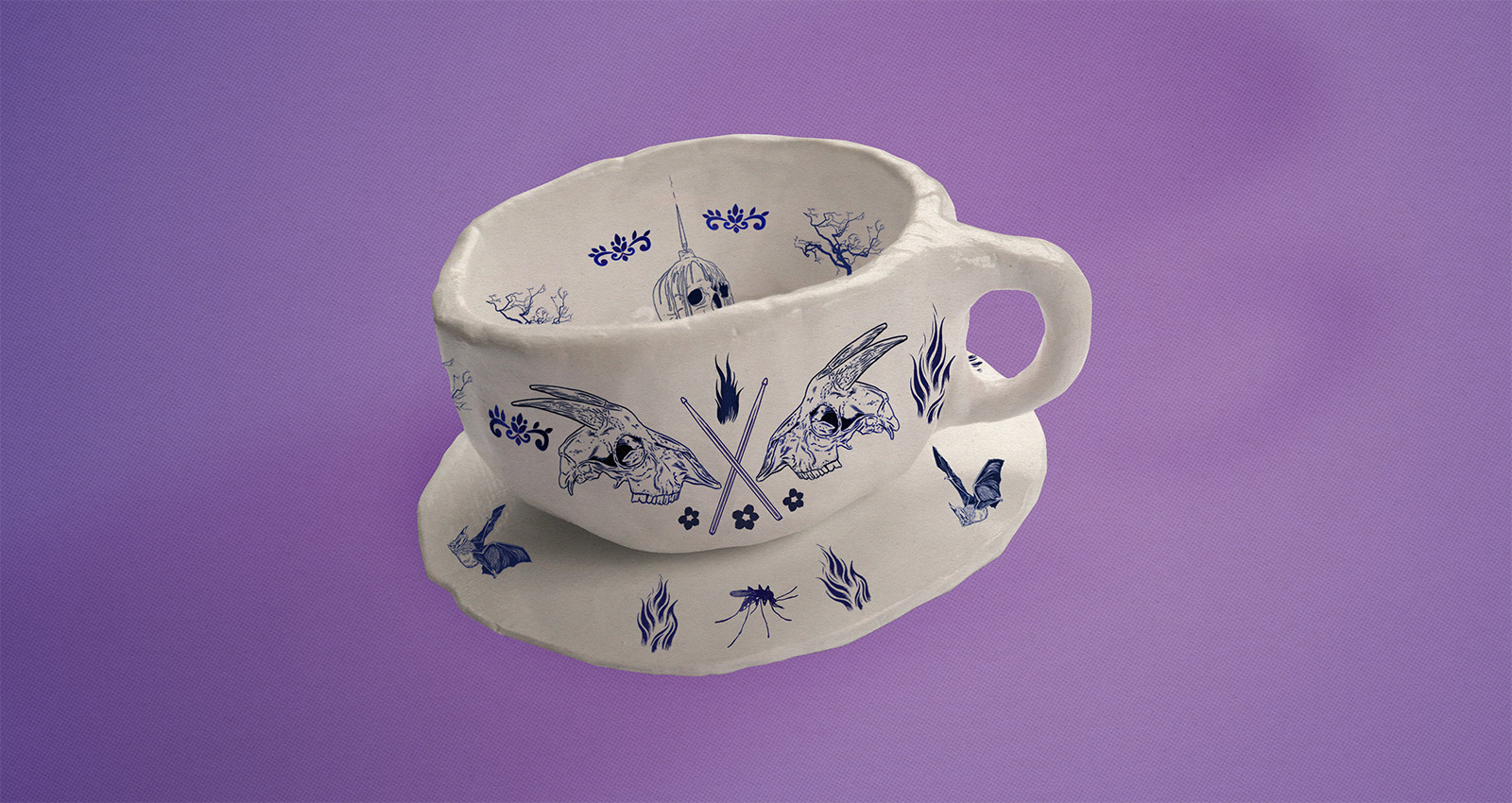 In some ways it's curious: Despite the UK's fundamental role in shaping extreme music, the country has been rather laggard when it comes to death metal, more often following rather than leading. Sure, there's no denying the ingenious cruelty of Carcass, or the fact that Bolt Thrower should be counted amongst the genre's finest proponents. Nor could it be said that the protean works of the Peaceville Three didn't leave a seismic mark on the doomier side of the genre. And, of course, it would be ludicrous to suppose that the story of the scene belongs solely to the victors, considering the caliber of comparatively lesser-known acts like Cancer, Necrosanct, Desecrator, Dark Heresy, and Decomposed. But once the tearful mourners have left, and the last shovelful of earth has been heaped upon the grave, there's no denying that there's been little over the years to rival the influence of Sweden, the U.S., or Finland—countries whose lynchpin acts helped shape not only the genre, but also birthed entire subgenres.
After the initial flurry of death metal began to dissipate, a few moments of intrigue and greatness did arise. The cross-genre ambitions of Anaal Nathrakh, Akercocke, and Venom Prison were all met with fierce acclaim, while the likes of Cruciamentum, Imindain, Indesinence, and Grave Miasma hold a flickering torch for the genre's elder gods.
In the last two years, however, a crop of young, voraciously hungry death metal acts have risen up from the UK region. This has seemed less like a groundswell and more like a vast vomiting-up, as though the island's bitter soil was, Poltergeist-like, expelling an endless stream of grinning, skeletal corpses.
"Obviously it's an incredibly bleak time," says Andy Bankes of Dry Cough Records when asked about this recent boom. "Death metal, like most forms of extreme music, can be dark as fuck—but it's also hugely cathartic." The rise in acts like Slimelord and Vaticinal Rites allowed Dry Cough's roster to segue from the slowform misery of Primitive Man, Bismuth, and Meth Drinker towards more deathly climes—an unplanned move, but one that seems logical in hindsight. "Dry Cough was predominantly doom and sludge oriented for 40+ releases, and it's not something I've consciously moved away from," he says. "I'd hoped to do releases with a couple of bands I'd worked with before, but they deservedly moved on to bigger and better things. The dearth of appealing bands forced me to widen the net a little, and working with bands like Sewer Fiend and Visions From Beyond who occupy the doomier end of the spectrum meant that it didn't feel like too much of a departure from the label's first six or seven years's output."
Jim Payne, who runs Welsh label F H E D, is circumspect when asked why he thinks so many accomplished bands have erupted in the same short span of time. "I'm pretty certain nobody knows for sure," he says. "I've seen people try and re-capture or re-live 'lightning in a bottle' moments from yesteryear and it never turns out well. Generally though, I think it's down to multiple independent factors that just so happened to cross paths. So much can go wrong or misfire, which makes it all the sweeter when things do come together." Payne and Bankes both tip their caps to acts like Tomb Mold, Blood Incantation, Necrot, and Undergang for spurring a newfound interest in death metal, as well as long-running labels like Extremely Rotten Productions and Me Saco Un Ojo. Two factors in particular have piqued Payne's interest in ways that extend beyond music. "Firstly," he says, "at a time where the pandemic caused momentum for most bands to grind to a halt, you saw a new crop of UK death metal bands see significant gains far beyond those who were around pre-pandemic. Secondly, a lot of these gains have been done without any real interest or attention from traditional institutions within the extreme metal community. There are outlets and festivals that hold a lot of influence as gatekeeper institutions, and it seemed almost as if you needed their support to achieve decent things in extreme music. Needless to say, none of these institutions had anything to do with the rise of the latest crop of death metal."
Bankes, by way of parting shot, suggests another noteworthy factor when it comes to this recent wave of UK death metal acts: "The exciting thing is that most of these bands are only a release or two into their 'careers,'" he says. "They're all already blowing people's minds, so it's frightening to think just how good they will be in a couple of years's time…"
Here are a few of the bands bringing UK death metal back to life.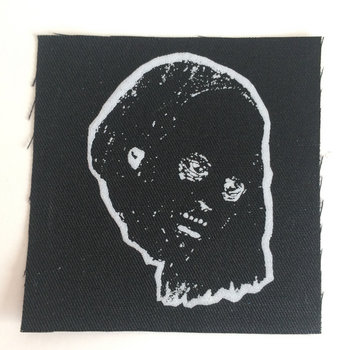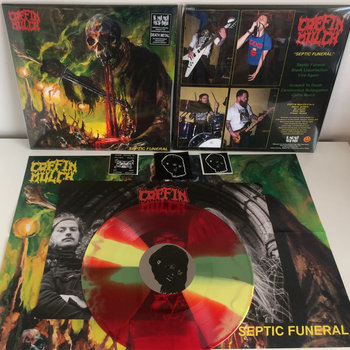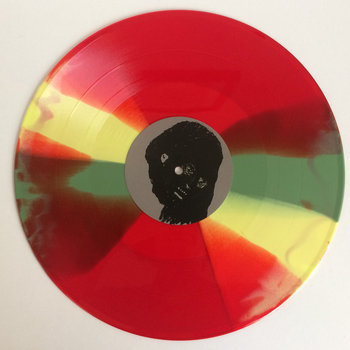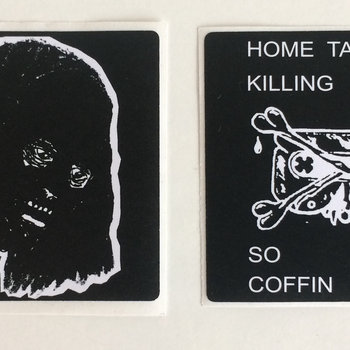 .
00:10 / 00:58
Merch for this release:
Vinyl LP, Cassette, Compact Disc (CD)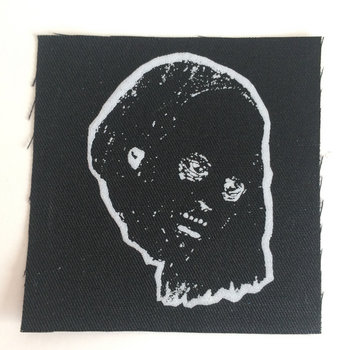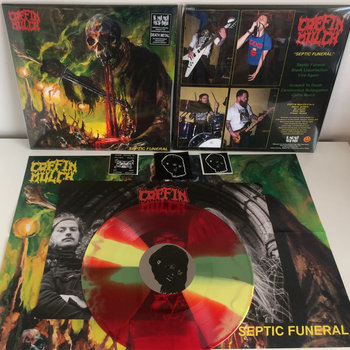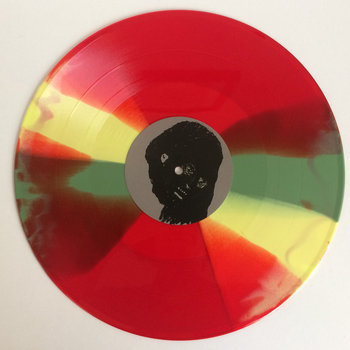 Fronted by the ornery owner and operator of the ever-brilliant At War With False Noise (one of the labels who, tellingly, had a hand in reissuing of UK death act Desecrator's 1990 LP Subconscious Release) Scotland's Coffin Mulch knocked jaws askew with a three-track demo tape in 2019. Their subsequent MLP sold out almost instantaneously thanks to word-of-mouth alone, and it's not hard to see why: While adept at executing gurgling Entombed homages, the band are also unafraid to bend the paradigm by adding a dash of doom or grind as the moment demands. The band recently dropped a single-track flexi in honor of legendary Nihilist/Entombed vocalist LG Petrov (all proceeds go to charities providing end-of-life care to those with terminal cancer), and their first, eagerly-awaited full-length comes via Memento Mori and At War With False Noise.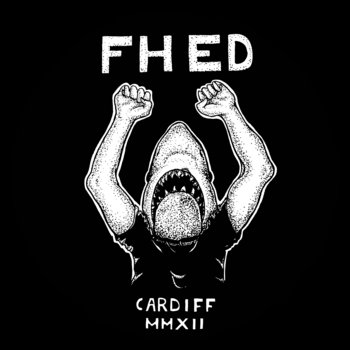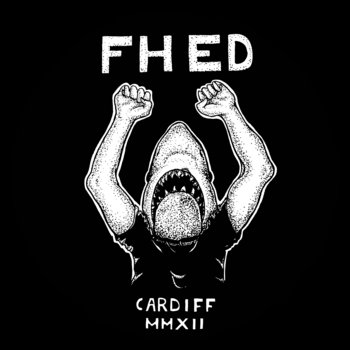 Merch for this release:
Cassette, Vinyl LP, Compact Disc (CD)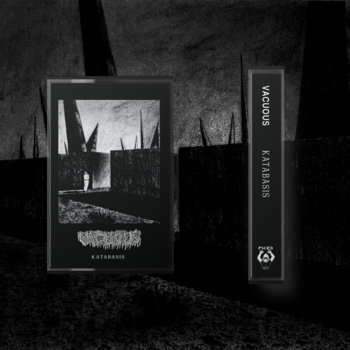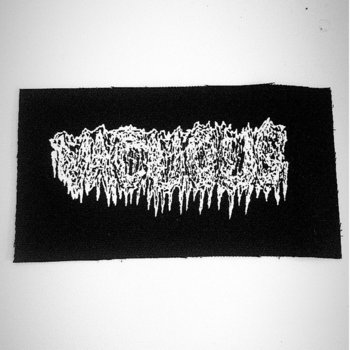 Katabasis, the debut album from London's Vacuous, manages a feat of dark alchemy: It's cavernous and doom-laden, but at the same time punch-in-the gut direct. Demanding attention at first grab, each successive listen seems to reveal fresh new horrors—like layers of filth being scrubbed away from a mysterious stone altar to reveal vile secrets told in an ancient language. Old-school without sounding in the least derivative, there's also a feral, punkish energy that speaks to the crustier, more DIY end of grindcore. Considering what a stratospheric leap Katabasis represents, compared to the band's previous demo, it doesn't seem outlandish to suggest that their next release could tip them into greatness.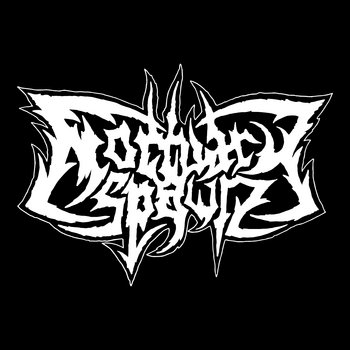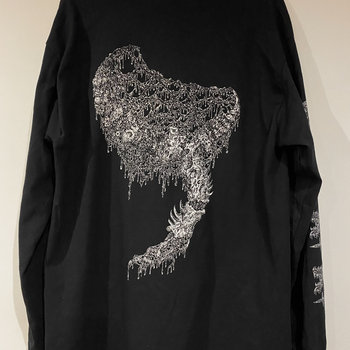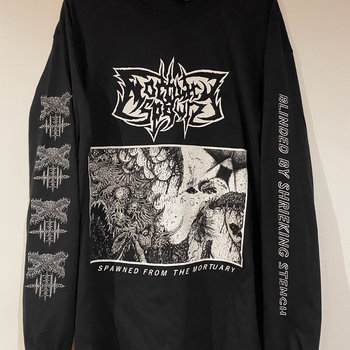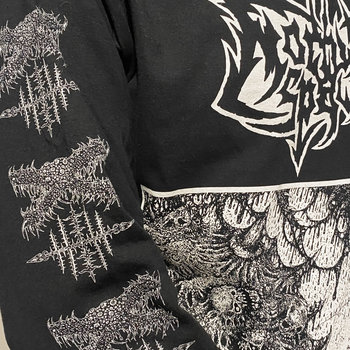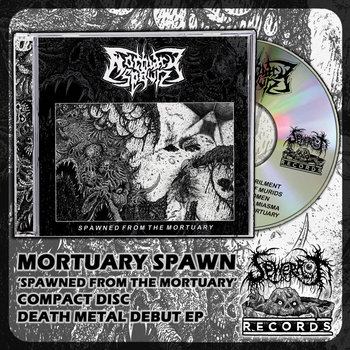 .
00:10 / 00:58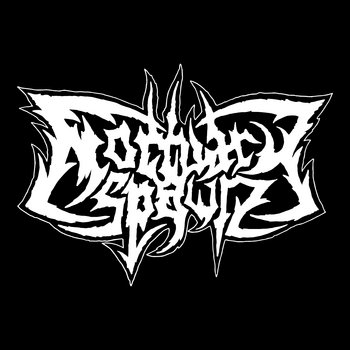 Merch for this release:
T-Shirt/Shirt, Compact Disc (CD), Cassette, T-Shirt/Apparel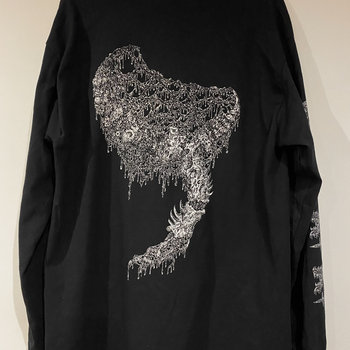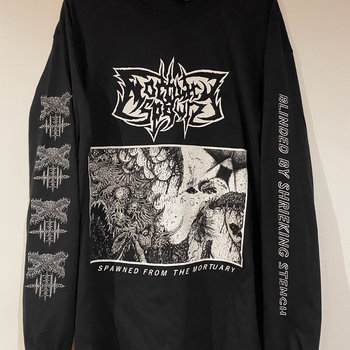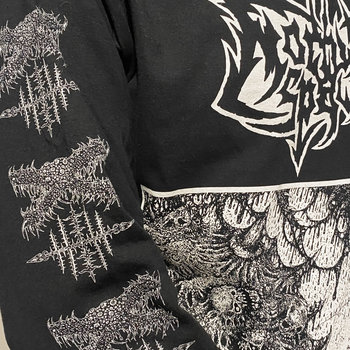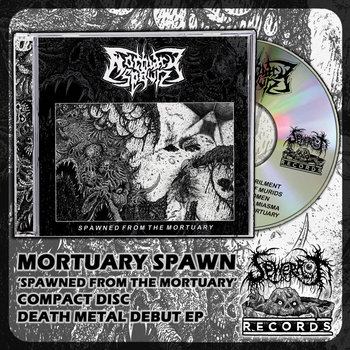 Mortuary Spawn's five-track demo seemed to be one of those releases: the "Oh, and did you hear…" sign-off to every WhatsApp chat many pals were having, whether they were metalheads, punks, or grind freaks. Ugly, brutal, and possessed of genuine songwriting smarts, it seemed somehow obscene that Spawned From The Mortuary should have been slopped out into the world sounding so fully-formed. This togetherness, though, made immediate sense when you learned the band were from the ever-fertile Leeds underground, and that the band have links to the likes of Pest Control, Famine, Ona Snop, ZEK, and The Afternoon Gentlemen. What you don't have to dig around to discover, however, is that this is, simply put, a hugely satisfying slab of grotesque, squirming, old-school death redolent of such greats as Suffocation and Morbid Angel.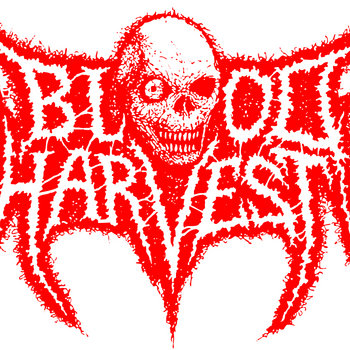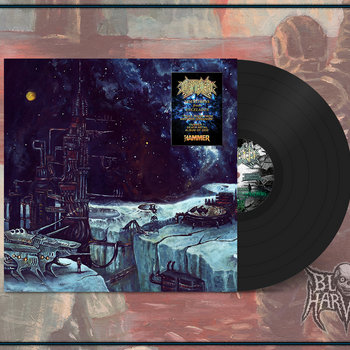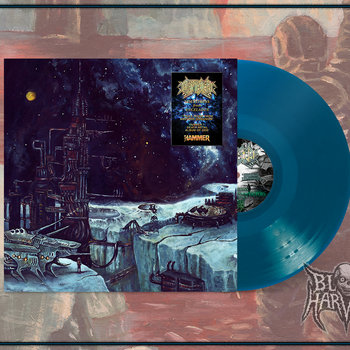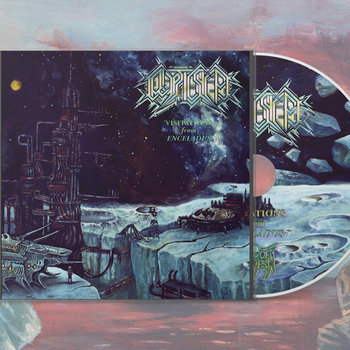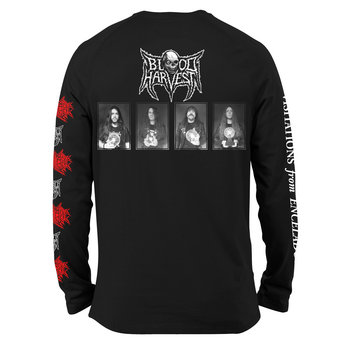 .
00:10 / 00:58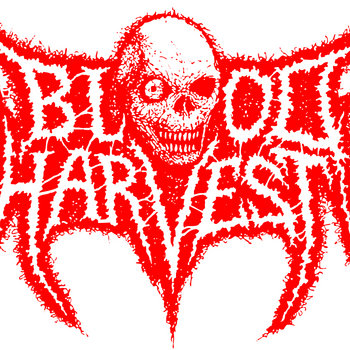 Merch for this release:
Vinyl LP, Compact Disc (CD), T-Shirt/Apparel,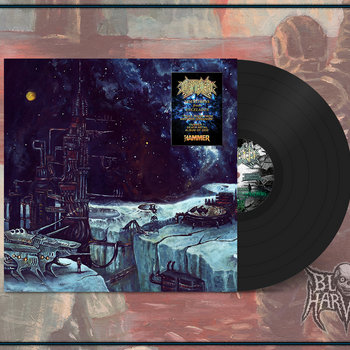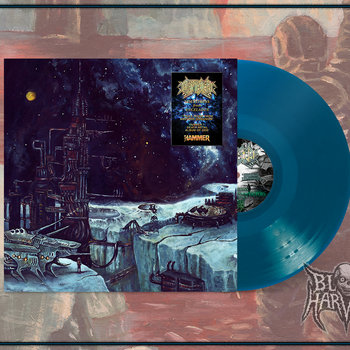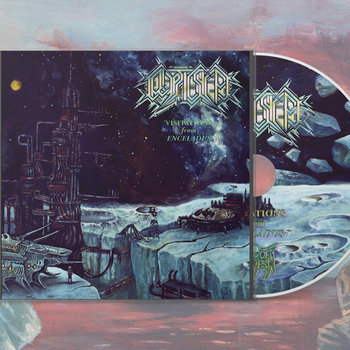 Cryptic Shift might have more miles on the clock than the other acts on this list, but they took their sweet time perfecting their first full-length and dropped it just in time to lend their might to the fray. Rather than roiling in charnel pits or haunting forgotten sanctums, Visitations From Enceladus sees the band make the stars their destination. Wickedly complex and thematically fanciful, the band use Gorguts, Timeghoul, and Nocturnus as waypoints, weaving together a record that's both jaw-droppingly ambitious and wonderfully listenable—step aboard the 26-minute "Moonbelt Immolator" for the best way to taste their science fiction-imbued madness.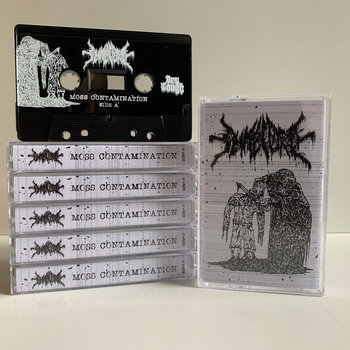 .
00:10 / 00:58
Merch for this release:
Cassette, Vinyl LP
Despite being linked to Cryptic Shift, it'd be hard to see how Slimelord's death metal could be at a further sonic remove. If Cryptic Shift dazzle with gleaming alien alloys and blinking control panels, Slimelord turn their back on civilization to wallow in swamplands and fens, busying themselves with thick, vegetal riffing; algae-bloom atmospherics and ancient, amphibian belches. As though linked by some vast mycorrhizal network to the likes of Blood Spore and Worm, Slimelord inhabit a place clotted with fungal protrusions and the decayed-matter of aeons—a universe of rot and wet, wriggling things into which we will all eventually collapse.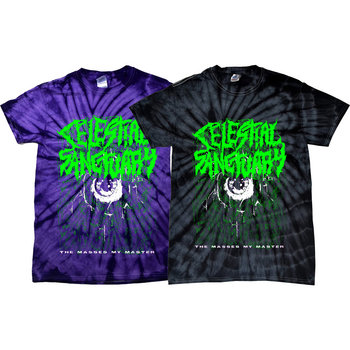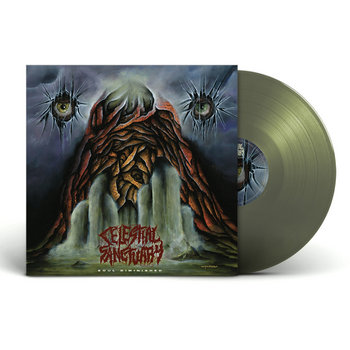 .
00:10 / 00:58
Merch for this release:
T-Shirt/Apparel, Vinyl LP, Compact Disc (CD)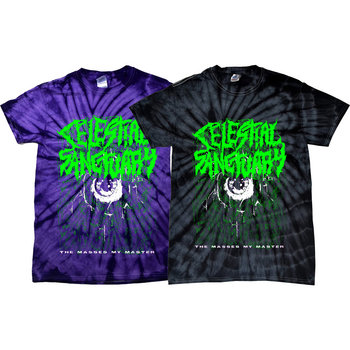 Despite being more established and comparatively "aboveground" (their debut LP came via the young but feted Church Road imprint), it would be rude to ignore the band who first raised the "new wave of British death metal" banner. While it might be prudent to assume they did so with wormy tongue planted firmly in decaying cheek, there's no denying that the band's full-length debut, Soul Diminished, drips with malevolent power. That they're named for a Bolt Thrower song is apt given the crusty edge to their proceedings, but there's also plenty of the slow rot you might associate with vintage Obituary running through their poisoned veins.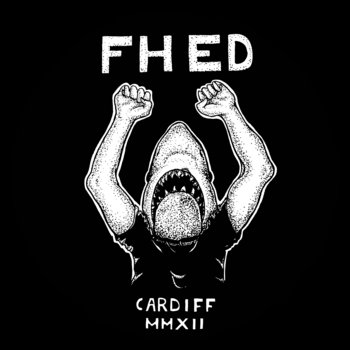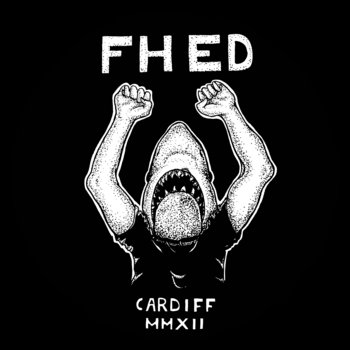 Merch for this release:
Cassette
The relentless grunt and churn of Burial Røt's two-track demo is almost mesmeric: a grungy, grotesque ode to Autopsy that's as much about spirit and attitude as it is aptitude. Like most of the bands mentioned here, the band have ties to the UK's hardcore scene, and the pungent gloop they peddle is paired with a "Death to fascism, abolish hate" message that makes even more sense when you learn that their drummer also plays in Underdark.
Merch for this release:
Cassette
Another band on F H E D, another band with "rot" in their name. This Welsh duo eschew even the most basic niceties, their band being a slowly opening bowel through which gushes guttural, ignorant, serial killer-obsessed death metal of a type that begs the somewhat bewildering "brutal" prefix. Those left un-pulped by their savage self-titled three-song slam will be left bruised and gibbering, but with just enough left by way of wits to salivate for the band's next vulgar offering.