FEATURES
The Transformative Ignorance of Necrot's Dastardly Death Metal
By Fred Pessaro · August 25, 2020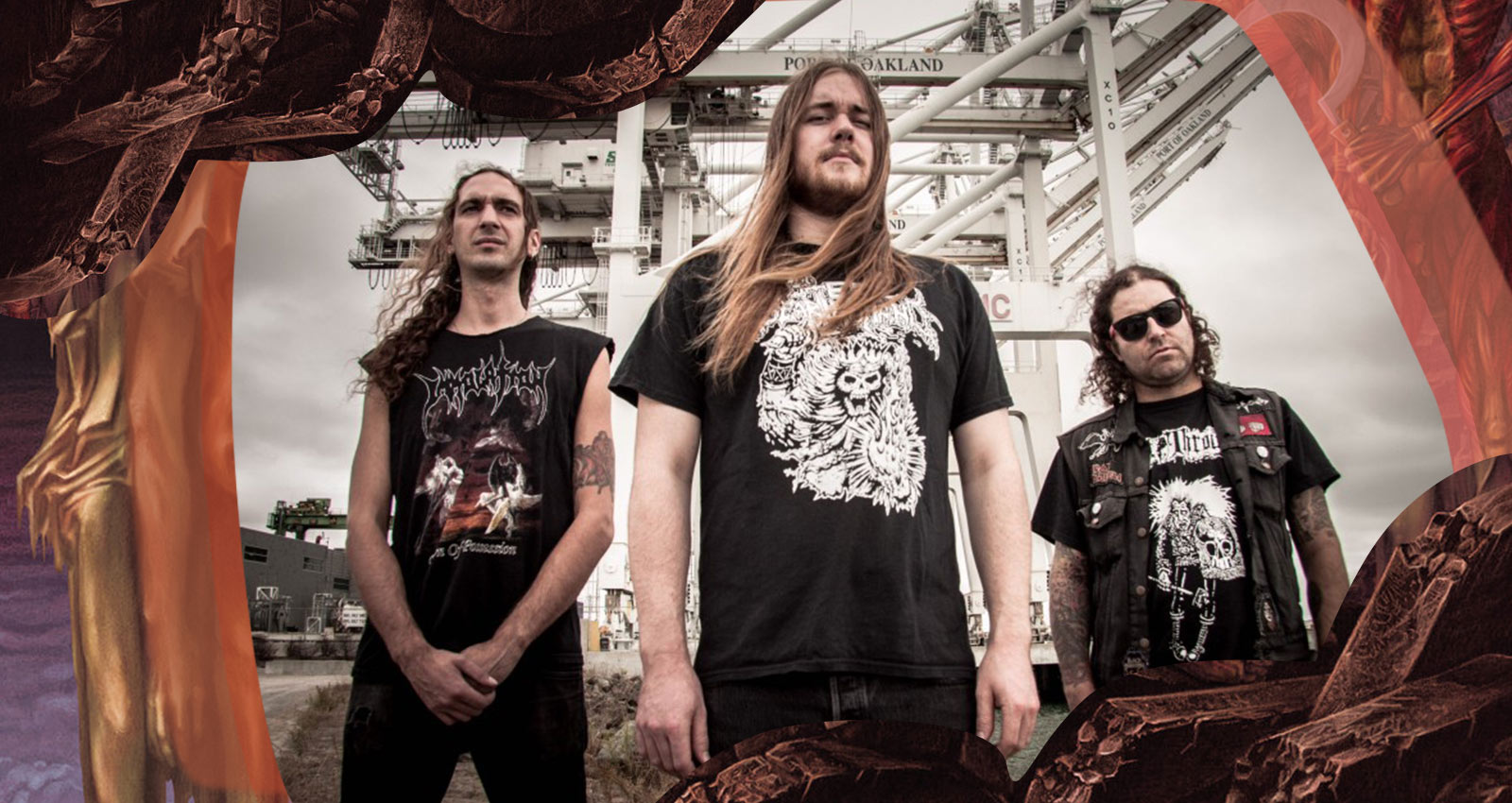 It's never a good thing to be labelled as ignorant—unless you're a death metal band, in which case it means you're doing your job right. On Necrot's sophomore LP Mortal, the Bay Area trio goes full caveman by leaning on classic death metal influences like Autopsy, Master, Cianide, and early Stockholm-style death metal, while also tipping their hat to punk bands like Discharge, Inepsy, and Anti-Cimex. Between influences like that and a cataclysmic live show, it's hard to call Necrot anything less than Cro-Magnon level ignorant. And Mortal is nothing if not barbaric and blood-thirsty.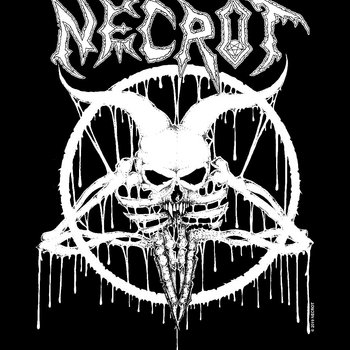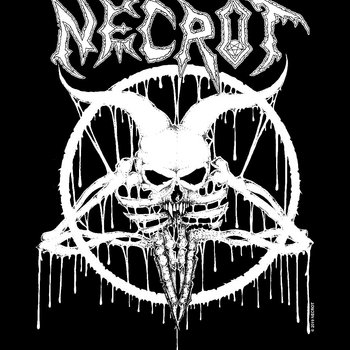 Merch for this release:
Vinyl LP, Cassette, Compact Disc (CD)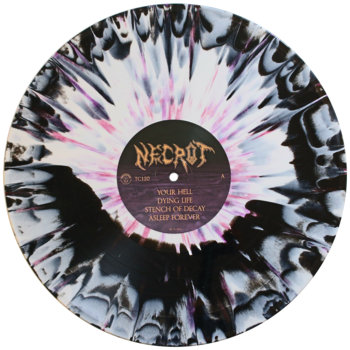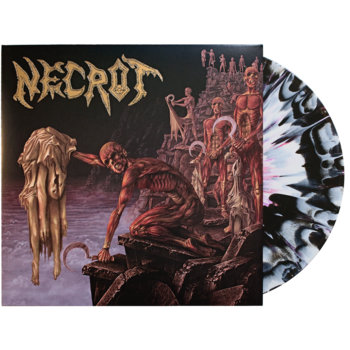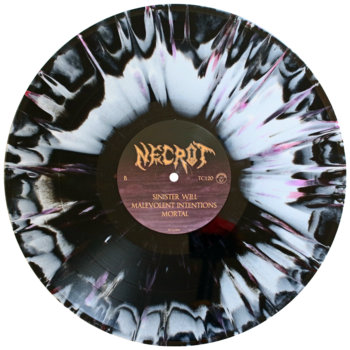 At the same time, the Bay Area trio is far from your stereotypical leather-clad, alcohol-pickled nihilists worshipping at the altar of Venom—and it shows in both their approach and worldview. "I think music is politics," says bassist/vocalist/lyricist Luca Indrio. "We're not truly a political band because we don't directly talk political facts—but it is inevitable to talk about society, it's problems and the suffering that people go through. And even if you're not talking about politics because maybe you're lazy or don't want to get involved or whatever it is, that in itself is a statement—washing your hands of everything."
And while Necrot is far from a political band, Indrio isn't just passively political either. In the wake of the murder of George Floyd, the bassist teamed up with Eric Wagner of Gatecreeper to form the Fuck Racism initiative in metal. The result was a a social media movement condemning racism that accounted for hundreds of thousands of views and hundreds of posts, centered around the hashtag #metalvsracism. Names like Matt Pike (High on Fire), Iggor Cavalera (Sepultura), Chris Reifert (Autopsy), Alex Skolnick (Testament), Dwid Hellion (Integrity), Mike IX Williams (Eyehategod), Karl Willetts (Bolt Thrower) and many others all lent their voices to the movement, underscoring a recurring issue in the genre and the willingness to stop the recurring issue in its tracks. "Eric and I started this because something needed to be done in the metal community," says Indrio of the idea's genesis. "I think that if you start from the point of view that racism isn't just a few insane extreme people and that it happens everyday and everywhere, then there is a chance to make a real change. We can inspire more people to talk about it, stand up for a person of color, stand up to a racist joke or whatever it is."
Merch for this release:
Vinyl LP, Cassette, Compact Disc (CD)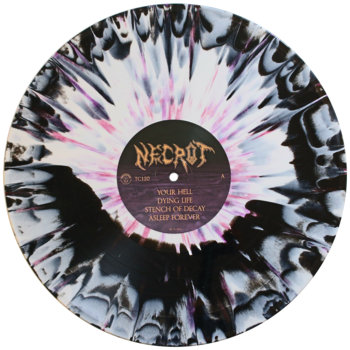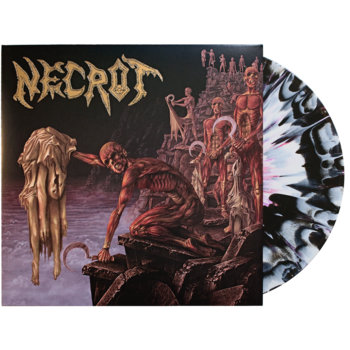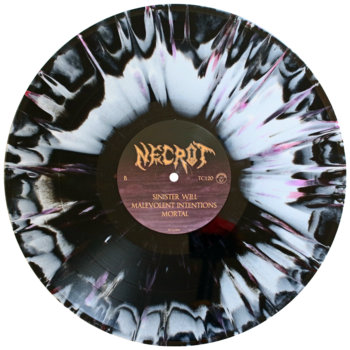 Necrot started in 2011 and after a series of smaller releases, dropped their debut Blood Offerings LP in 2017, creating tons of buzz due to the band's killer live show, catchy songwriting, and personnel from Saviours, Vastum, Mortuous, Acephalix and others. Tours with Cannibal Corpse, Morbid Angel, Exhumed, The Black Dahlia Murder, Suffocation and more followed, growing the band's profile by leaps and bounds, but the band's growing stature caused a bit of an issue when it came to heading back to the studio for more material. "I started writing this album when we got back from the Decibel Tour in March 2019 and we were leaving again for tour at the end of August 2019," Indrio recalls. "In between those months we wrote the whole album. That was all that we were doing because we were dedicating ourselves fully to it."
Mortal, Necrot's highly anticipated second full length, was recorded just in the nick of time—at the tail end of February this year, just prior to the COVID-19 lockdown. Due on August 28th via Tankcrimes, the new effort is a continuation of the nihilistic bludgeon from the Blood Offerings LP and The Labyrinth compilation, but with a few self-improvements here and there. "On this record, we are a lot more confident and improved so much as a band," states Indrio about the differences from LP to LP. "I wanted to have more guitar solos on this album to give Sonny [Reinhardt, guitarist] room to express himself. The songwriting is slightly more complex and melodic this time around too. Ideally, we wanted this album to sound like more of a classic death metal album—something by Death or Morbid Angel or Immolation. Only time can say if that is the case or not."
Time will tell as to the status of Mortal in the larger death metal canon, but one thing is certain—Necrot have created an effort to be discussed at year end. Not to mention the positive momentum and goodwill to back it up.