SCENE REPORT
Possum's Guide to Toronto's Psychedelic Scene
By Jesse Locke · June 21, 2021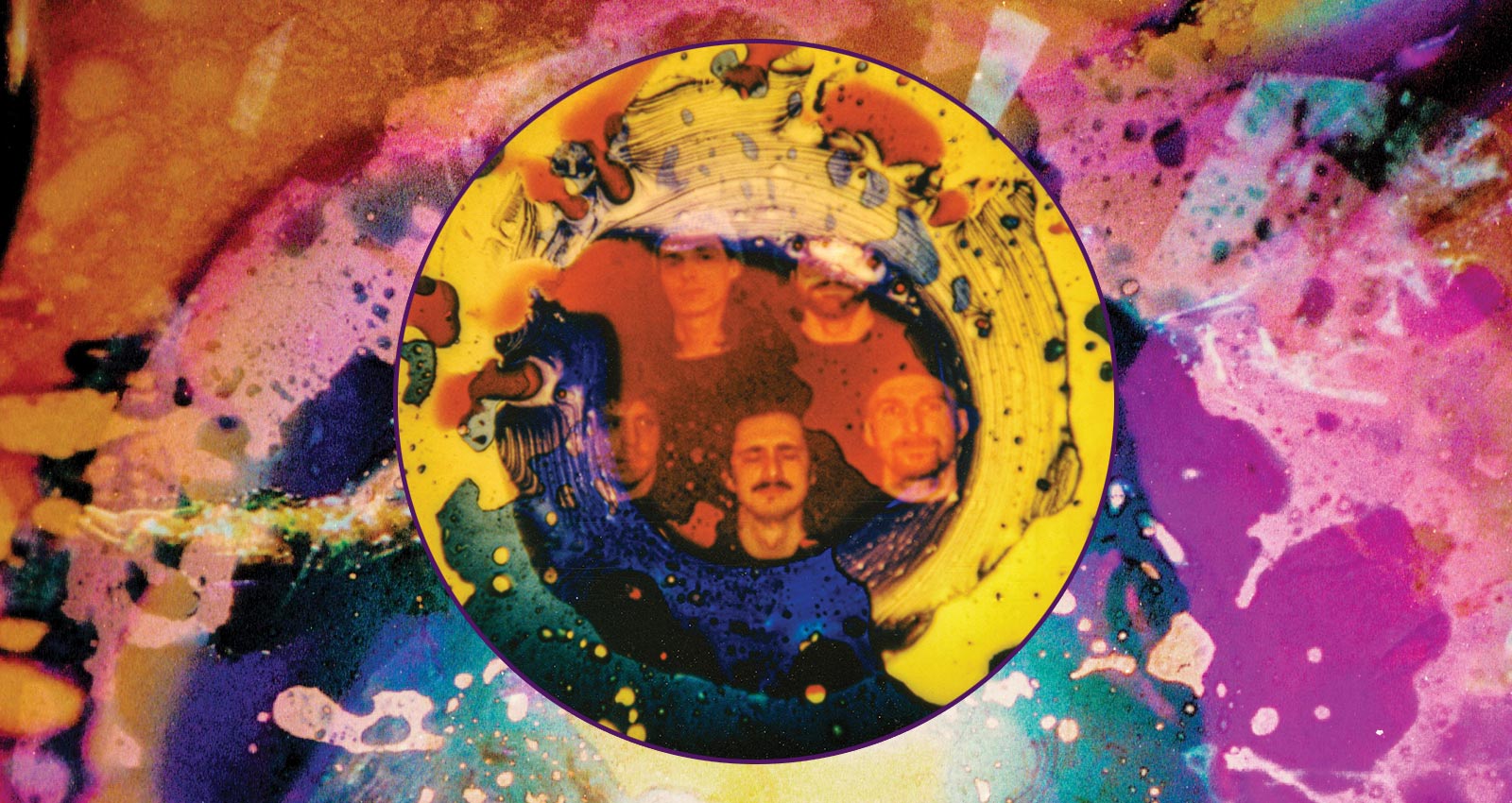 Trends come and go, but psychedelia never seems to go out of style. Throughout the past decade, a tightly knit cluster of Toronto musicians have breathed new life into the genre and its accompanying artistic movement in an effort to bring about an altered state of consciousness.
At the heart of Toronto's psychedelic scene is the band Possum and their creative headquarters, The Oscillitarium. Founded by sisters Sarah and Sophia Bassakyros (aka the Oscillisisters) and located in a Scarborough strip mall outside of the city's downtown core, the storefront serves as a recording studio, rehearsal space, venue, and home. Live performances at The Oscillitarium are regularly turned into happenings, with liquid ink projects and warped VHS visuals.
"It's always been a goal of mine to have a space like Andy Warhol's Factory," says Sarah Bassakyros. "That group of people came from a different era and part of society, but we share the idea of bringing artists together to mutually inspire each other. We're not as snobby, model-y, and picturesque all the time, but hopefully we're just as weird. We try really hard to be inclusive while pushing people's work into strange new places."
Merch for this release:
Vinyl LP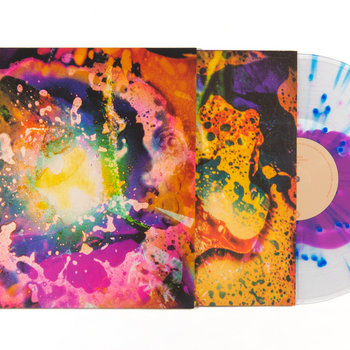 The Oscillitarium originally began as an artistic hub for the sisters' father, Bill Bassakyros. Known as "The King of Kingston Road," he began recording Greek folk songs with jangly 12-string acoustic guitars in the late '70s. It was Bill who set up the basement jam space, decorating its walls with Pink Floyd and Jimi Hendrix posters that remain there to this day. "We're the only people I know whose dad would come to the top of the stairs and yell 'I can't hear you guys! Stop drinking and play some music!,'" Sarah laughs. "He'd have National Geographic or the baseball game on mute while he listened to our band."
Sarah and Sophia first met Possum guitarist Tobin Hopwood while living in Kingston, Ontario a decade ago. Their prototype for The Oscillitarium was another multi-use artist space called The Warehouse, which they shared with bands including P.S. I Love You. It was here that they began experimenting with visuals as a way to augment the sensory experience for showgoers; eventually, they amassed enough recording gear to launch their own studio. Since 2014, they have also organized the Oscillitarium Music Lab, a yearly outdoor festival taking place on the beautiful location of Wolfe Island.
Possum's sophomore album, Lunar Gardens, digs deeper than the hard-charging sound of their 2019 debut, Space Grade Assembly. While touring through that year's spring and summer, the performances of their song "The Hills" began to expand in length until they became percussion-heavy improvised jams. To achieve this liftoff, members of the band switched instruments as they drifted into the uncharted territories of cosmic jazz. As Hopwood explains, his vision for the new album was "Alice Coltrane meets Band of Gypsys in CAN's Inner Space Studio."
Merch for this release:
Vinyl LP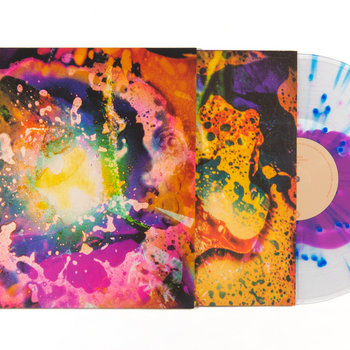 "Live, we had always played heavier music," Hopwood says. "You road test songs and whatever goes best live are the songs you end up sticking with for recordings. A big part of breaking free from that was switching instrumentation to leave more space. The pandemic allowed us to have some freedom, in a sense. We couldn't road test songs any more, and always had chill jams that didn't work on our other releases. These cosmic ideas all started happening serendipitously."
The songs on Lunar Gardens are named for an alternate reality where listeners can imagine themselves attending interstellar events such as the "Dance of the Eclipse" or "Gala at the Universe City." To conjure these evocative experiences, Hopwood teamed up with the Oscillisisters to design a dazzling collection of art pieces for the album's packaging. Using dyes, plants, and Polaroid photography with no post-production enhancements, their ad hoc process mirrored the band's approach to recording.
"We wanted to capture the images in real time and not mess with them too much after," Hopwood explains. "We were all in this room with crystals, rocks, and multiple projectors as we improvised together. The film does its own magic as well, lifting the photos somewhere else. They're like Magic Eye books. If you stare at them long enough, you can project your own consciousness into the photos."
To spread the word about other artists in the Toronto psychedelic scene, Sarah Bassakyros and the members of Possum recommend a few favorites.
Merch for this release:
Vinyl LP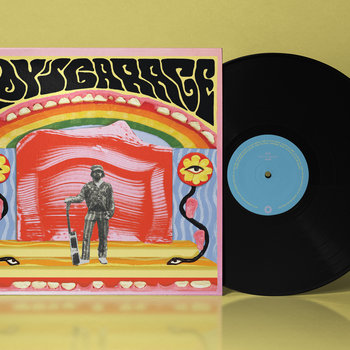 On his latest album, Roy's Garage, Possum member Patrick Lefler delivers a diverse array of organ-drenched garage nuggets and extended acoustic meditations. And for those suffering from insomnia, he offers another side of his musical personality: The 90-minute ambient electronic piece, Synth Waves While You Sleep. "ROY is a manifestation from the same principles of creation as Possum," says Bassakyros. "They played their first show at The Oscillitarium, and I immediately asked how I could join the cult."
Led by siblings Allesandro and Juliana Carlevaris, Hot Garbage make a dark, brooding form of psychedelic rock, as heard on their latest single recorded with Holy Fuck's Graham Walsh. "They do something different from other bands in the scene, but always fit on the bill," says Bassakyros. "Their music has this dreamy, alluring, come-with-me sound. We're fortunate to have their caliber of artistry at arm's reach."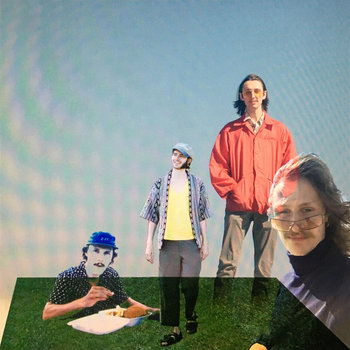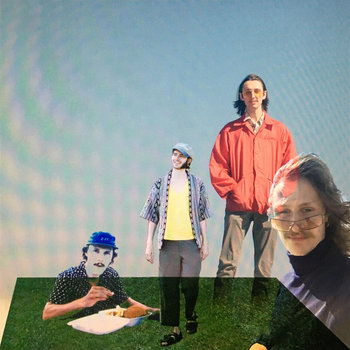 Mr. Joy's softly shimmering music avoids conventional structures while flowing from one fragile passage to the next. They will follow their 2020 album The Dreamer's Workbook with an upcoming EP and a full-length collaboration as Dr. Joy with Toronto psych lifer Matthew "Doc" Dunn. "They're very unique," says Hopwood. "You can tell there are a breadth of influences there. It's very smart psychedelic pop, but it's also janky. Mr. Joy juxtaposes a lot of cool ideas."
Proggy psych-pop troupe Mother Tongues drift across expansive sonic territories on their debut album, Everything You Wanted. The calibre of the quintet's musicianship can be partially credited to keyboardist/vocalist Hannah Bussiere Kim, whose bedroom "harp jams" from her solo project Luna Li led her to be described as "the breakout star of physical distancing." "When you think of psychedelic music, Mother Tongues are a great representation," says Bassakyros. "Their music is dreamy and does so many different things. It's fun to do visuals for them because we get to make a lot of speedy changes too."
Kali Horse is the latest guise of Sam Maloney and Desiree Das Gupta, formerly known as Kaleidoscope Horse. With contributions from multiple members of Possum, their sound features an increased emphasis on the duo's spellbinding vocals. "They can take you to a lot of emotional places," says Bassakyros. "Their music is dark and the harmonies can be quite dissonant. I'm well known for crying in the front row of their shows."
Merch for this release:
2 x Vinyl LP
With a name that translates to "Soft Machine" in Dutch, it's easy to understand the chief inspiration behind this heady duo. The spirit of Canterbury prog lives on in Zacht Automaat and the solo works of keyboardist Carl Didur. "They were one of the first bands I used to go see when I moved to Toronto 10 years ago," says Hopwood. "They've put out incredible records that are really underappreciated."