SCENE REPORT
Ten Groups to Know From the Ascendant Psych and Garage Scene of Northern Mexico
By Richard Villegas · March 17, 2020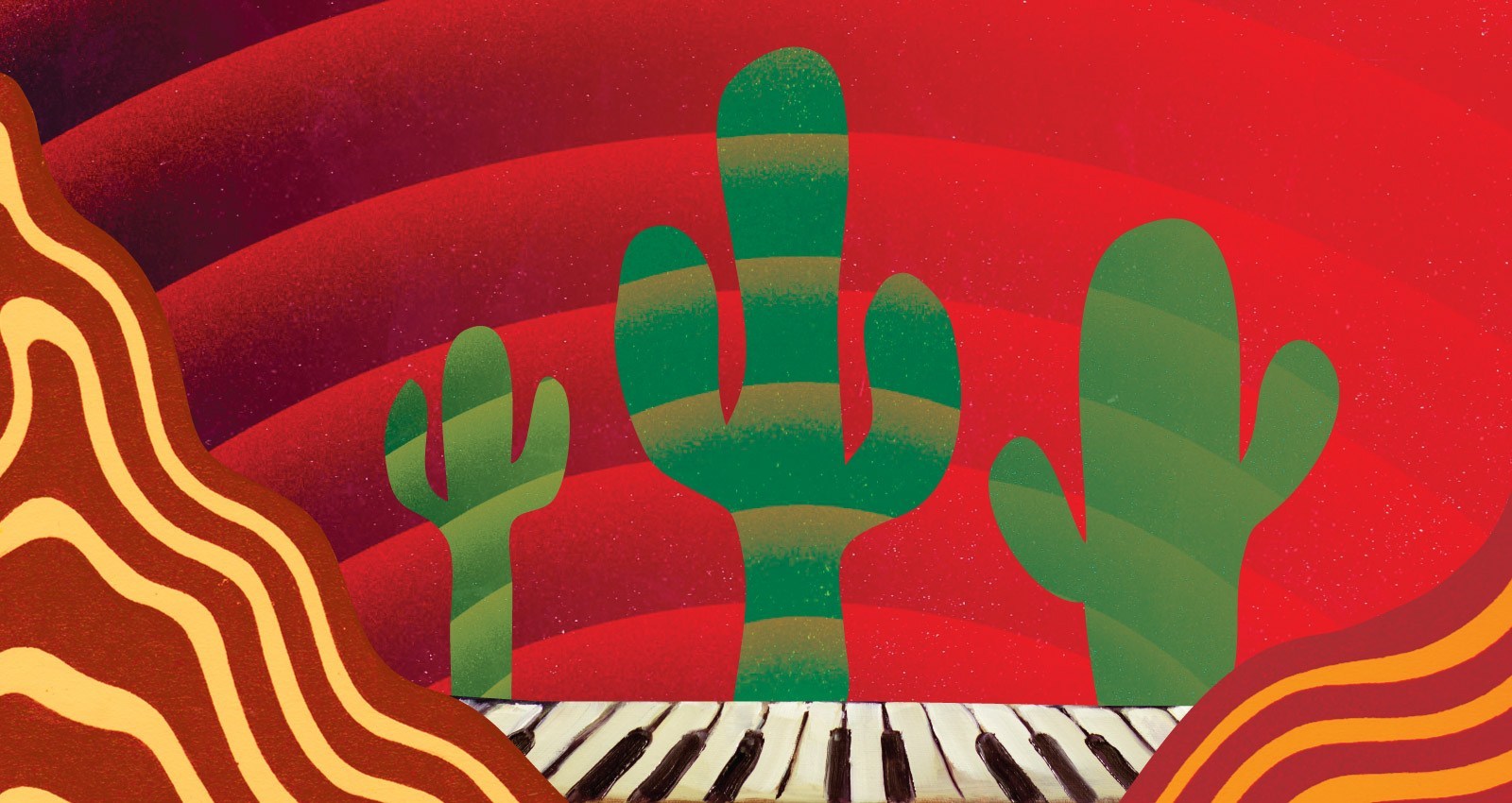 It's a frigid November evening on the outskirts of Hermosillo when grunge quintet Margaritas Podridas finally hit the Posadelic stage to dole out their signature cocktail of mosh-inducing riffs and earthshaking wails. The raging group was one of the buzzier hometown acts on the 2019 Posadelic lineup—a festival, now in its fourth year, that has become a lightning rod for new garage, punk, and psych rock across the state of Sonora in Northern Mexico. While Margaritas Podridas' loud, distorted guitar filled the chilly desert air, a quick survey of the crowd revealed an international cast of musicians from bands like Mesquite, Hooveriii, El Shirota and La Bruja de Texcoco, all mingling and kicking back ahead of their own thrilling sets.
The blaring sound of fuzzed-out guitars is a relatively new phenomenon for Sonoran audiences, where Sinaloan banda music and corridos have long reigned supreme. In recent years, the psych and garage scenes there have experienced a major boom, led by bands like Señor Kino and Sgt. Papers, bands breaking away from the tightly-laced machismo of cowboy exploits and narco strife; they choose instead to ruminate on puppy love and kaleidoscopic road trips to the beach. Earlier still, it was The Mud Howlers that fomented a local sense of artsy entrepreneurship, touring extensively and enjoying brief stints in Mexico City and Los Angeles before returning home and opening the Onda Sonora and Electric Emerald recording studios, while also scouting fresh emerging talent.
"A self-sustaining scene was born from a wave of local artists that found success on the outside but came back home," says Chuy García, one of the organizers behind Posadelic. "We want artists to feel that if they have something to share, they can do it here. That you don't have to be in Mexico City or traveling all the time. It's possible for you to stay here and thrive."
García describes Hermosillo as similar to Austin, TX, a cozy haven where touring artists can come and perform, but also hang around a bit longer and work on new music, collaborate with local photographers and filmmakers, or simply draw inspiration from the sublime desert stillness. One of Hermosillo's key meeting grounds is Parque La Ruina, a massive lot where the skeletal remains of a defunct textile factory were converted into a popular food truck park. It also houses a number of studios and recreational spaces. In the days leading up to and following Posadelic, Sinaloan folk artist Daniel Quién and Costa Rican garage darlings Las Robertas both clocked extensive sessions for their forthcoming albums at Onda Sonora. That same week, La Bruja de Texcoco was invited to speak on trans visibility in Mexican music at an event held outside Capilla de los Muertos—a venue affiliated with a chain of Mexican pizza parlors called Pizzas Del Perro Negro. Later in the evening, La Bruja de Texcoco screened the video for her latest single "Té de Malvón" at the adjacent Kino Photo Studio. Parque La Ruina is also host to music festivals like Tecate Sonoro and Onda Sonora Fest, and while it was once the home to Posadelic, organizers opted to take this year's ramped up festivities out to a rustic desert ranch.
"We're all friends in Hermosillo, so a lot of us content creators, visual and musical, came to the conclusion that it was better to work together than to split projects by genre," says Karl Neudert, vocalist and keyboardist for Señor Kino; Neudert has also led photoshoots for folk superstar Ed Maverick and directed music videos for rowdy meme-rockers Necromorfo. "We've tried unifying our scene as best as possible because our success is not predicated on competitiveness. Keeping someone out because they make different music from you is silly and egocentric."
It's unclear where Hermosillo's affinity for psych music came from, but some believe it dates back to the mid '00s, when a series of raves began popping up there and in the coastal town of San Carlos. At their height, the popular techno and psy-trance events drew international performers like Infected Mushroom and laid the groundwork for wild local electronic projects Bonsai Babies and Mareaboba.
There is also the matter of the Bufo Alvarius, a species of toad endemic to the Sonora desert from which the powerful psychedelic DMT is derived. The toad has been the subject of indigenous Yaqui rituals for generations, but the entheogen isn't believed to have been intentionally consumed until Americans started experimenting with its gland excretions in the 60s, fueling the region's hallucinogenic reputation until it began attracting unwanted drug tourism. The arrival of the controversial Doctor Octavio Rettig Hinojosa made the chemical and its alleged medical properties known around the globe, spreading the psychedelic gospel in Timothy Leary-esque fashion. Sometimes referred to as 'The God Molecule,' DMT has most recently been used to treat chronic crystal meth addiction in the indigenous Seri community, and has become a highly sought remedy for psychic trauma among curious travelers. And yet, locals can't help but notice the similarities with peyote and ayahuasca-fueled vacationers who have put a strain on indigenous communities across Mexico and yielded irreparable environmental consequences.
"It's not about hiding the history, because that spurs temptation," says García, highlighting the Bufo Alvarius as Posadelic's unofficial mascot, "but I want to speak openly about it so people understand why this is sacred and deserving of respect."
A sense of hope, awareness and ambition now permeates Sonora's small but vibrant underground music movement, extending beyond Hermosillo to smaller sister cities like Obregón and Guaymas. Sonora borders Arizona at the city of Nogales, and while largely exempt from the gory narco-conflicts that have unfolded at the U.S.-Mexico border over the better part of two decades, the recent massacre of the wealthy and powerful LeBaron family in November 2019 is a poignant reminder that the tides of prosperity can turn in an instant.
"Music here is trying to do new things, to leave the violent times behind," says García. "I see a local identity being reinforced, trying to leave machismo and homophobia behind, trying to heal these wounds. I think as a society, and even as a city, it's important for us to embrace these new voices and try to build something new."
To give you a glimpse into Sonora's vibrant psych and garage universe, we've compiled a list of 10 acts expanding minds with exciting, exploratory music.
The godfathers of Sonora's desert psych wave first hit the scene in 2014 with their R.R.R. EP, a collection of explosive guitar-driven rock that thrust The Mud Howlers into Mexico's coveted musical spotlight. Their 2016 full-length debut Timeliness somehow doubled down on the rocker decadence while also delving deeper into textural adventures, with stunners like "The River" and "The Beast," where the band breaks from cliched leather jacket-wearing artifice to reveal an impressive breadth of sonic storytelling. Extensive touring and band tensions led to a necessary slowing, with most members focusing on new projects and running their respective recording studios, though rumor has it a new Mud Howlers album is likely to see the light in the near future.
During the Mud Howlers' hiatus, guitarist and keyboardist Felipe García developed a serious case of itchy fingers. Aching to play again, he asked his brother Iván if he wanted to start a new, punkier band, just the two of them. The result was Sgt. Papers, a refreshing combination of psych and garage dripping with immediacy (and a considerable amount of distortion). With two albums under their belt, 2018's Sgt. Papers Lonely Psych Punk Band and 2019's Me Hiciste Brujería, the band has cemented their status as one of Hermosillo's most prominent bands, already spanning parallel projects and mentoring younger musicians.
Stepping out from behind the drums of Sgt. Papers, Iván García picked up a guitar, began writing simple, adrenaline-pumping bangers and stepped up to the mic with his own band Los Diabólicos. The lo-fi pounding of their self-titled debut album leans much more heavily into punk than Sgt. Papers, down to García's decidedly jagged vocal inflection; just listen to how he snarls his way through razor-sharp cuts like "Esfera de Cristal" and "Muerte y Destrucción."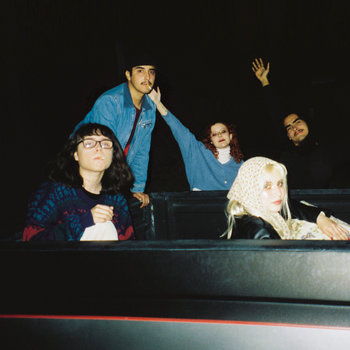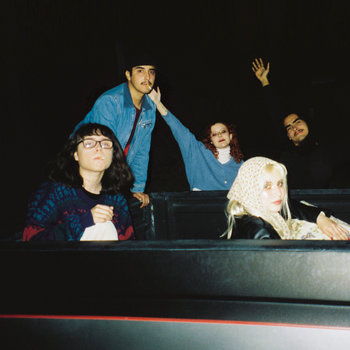 Possibly the breeziest crew in the bunch, Señor Kino have enjoyed the most widespread success among their peers, playing festivals all over Mexico and even performing at Coachella in 2018. Formed in 2014, while all members were still in high school, Señor Kino have absorbed influences from all manner of psych, garage, and surf rock, crafting an effervescent and delightfully carefree signature sound. While the beachy jubilance of 2017's Limonada Rosa gained comparisons to influential underground all stars like Los Blenders, 2018's Colores upped the ante with layered walls of sound and unshakeable melodies, like those of tracks "Elesdí" and "Sonámbulo."
As founding members of Señor Kino, Carolina Enríquez and Sofia León are key elements of the band's effervescent, sun-kissed style. But it can't all be good vibes, and aching to give their anger and darker emotions an outlet the pair kickstarted Margaritas Podridas (formerly Rotten Daisies), a pummeling new vehicle fueled by primal screams and hacksaw guitars. Spend an afternoon with their debut EP Porcelain Mannequin; cuts like "Dysmorphia" and "Chant" could amp up any mosh pit instantly.
Merch for this release:
Vinyl LP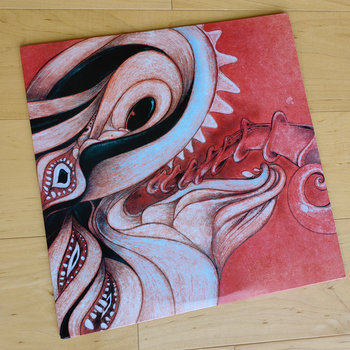 Mat Hnedy has been in the mix for the better part of two decades, weaving wildly through Sonora's punk and metal scenes before crash landing with the contained electronic chaos of Mareaboba, which he started in 2013. Mareaboba brings together glitch, noise, and acid cumbia, stretching the limits of dance music and creating mind-bending contrasts in texture and style with the help of Hnedy's modular synthesizers. "Noche Mágica" and "Frente a Frente" are meant for the dance floor, while also cracking open listeners' preconceptions of what cumbia could or should sound like.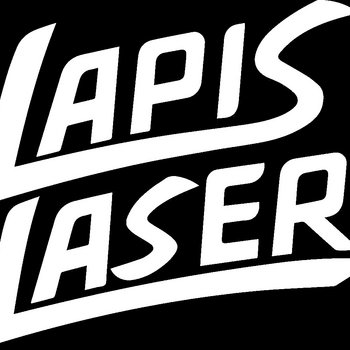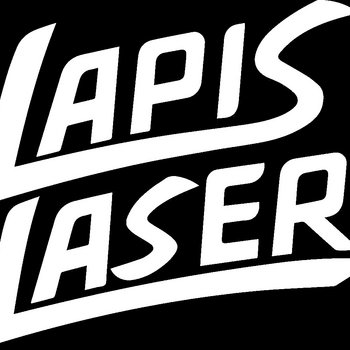 Formed in 2015 by Miguel Bayón, Kiki Álvarez and Johnny Anaya, Lapis Láser invokes the melodic spectrum of psych music, infusing every new production with a retro, happy go-lucky charm. Tracks like "Astronauta" and "Emperatriz" give off strong '70s AM radio vibes, while "Guru" draws from both the drama of corridos and the austere nature of minimalism. They're a refreshing reminder that psychedelia isn't always a punishing wall of distorted sound—it can also be a seductive, optimistic world of mental and spiritual enlightenment nourished by music.
Is it a joke or are they the next Captain Beefheart? To be perfectly honest, even their peers aren't sure, but Necromorfo have undoubtedly developed one of the most devoted followings in Hermosillo for their raucous live shows, filthy bass lines, and the unabashedly bizarre lyricism of singer Yan Bili. The vintage guitars and barely-audible singing on "El Zorreador," the inexplicable rap-rock of "Tinder" and the near miraculous production of soccer-themed instrumental "Mis Poderosisimas" are all puzzling and intriguing in equal measure.
Finding riveting middle ground between stoner and prog rock, Captain Swamp & The Miracle Crystal Ball is one of the newer bands on the scene, forming in the quiet coastal city of Kino Bay in 2017. They first appeared with 2018's 27-minute epic "Bat Trip," a rollercoaster single of heavy jamming and intricately layered guitar melodies. Where this initial offering explored free-from experimentation, their 2019 EP debut Swamp Machine delivered a crisp statement of purpose, clearly designed for freaky tripping and copious headbanging. Just listen to "Au Dor" and "Shinjuku," where the surfy influences of their hometown mix with melodic improvisation, harkening nostalgically to 1960's OGs like Jefferson Airplane and Iron Butterfly.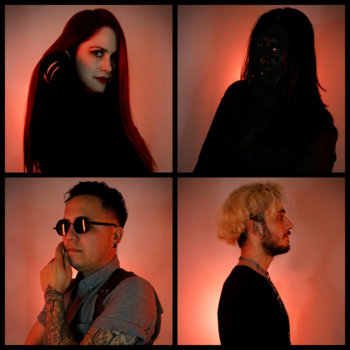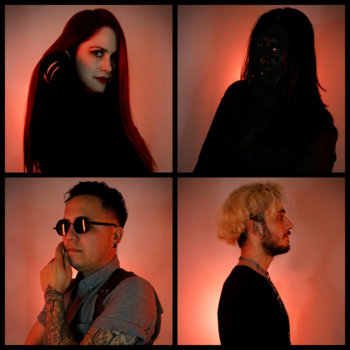 If Dream Theater started writing anime theme songs, they might sound like Lost Nebula's first EP, Qualia. Formed in late 2013, the Hermosillo five-piece alchemize metal, mid-'00s emo, and fantastical drama into epic sonic set pieces where the stars are the limit. Standouts from 2019's The Black Swan Events include "Ransom in Exchange" and "Trick or Treat in Pasadena," which evoke cinematic cityscapes and underworld intrigue, propelled by Julio Becerra's lightning-fast guitar shredding and singer Quetzalin Dominguez's soaring vocal gymnastics.