SCENE REPORT
The Adventurous Sound of the São Paulo Underground
By Daryl Worthington · August 15, 2022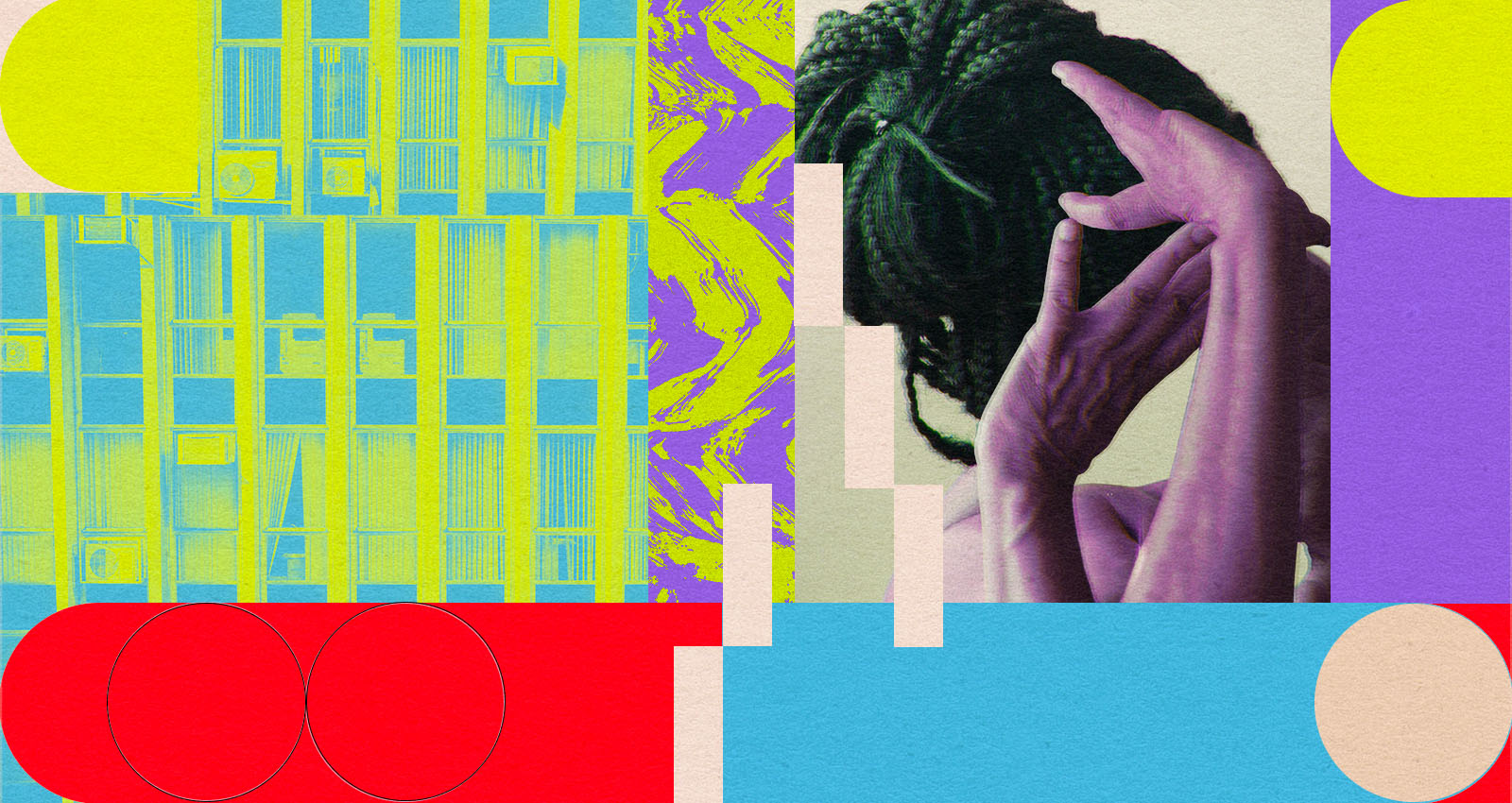 In March of 2022, Paula Rebellato from the São Paulo trio Rakta assumed a new role in the city's underground music community. She co-founded Porta, a space for musicians to play gigs and collaborate through open jam sessions. Expanding the possibilities for collaboration, Porta shares a building with the workshop for local skateboard brand Lodo Boards. "I never thought I'd do something like this," Rebellato admits. "But a lot of places had closed in the pandemic. I wouldn't call Porta a venue—it's a house. We don't have a stage. It's more like you're playing in the living room of a friend."
One of the venues that didn't survive the pandemic was the influential Hotel Bar. "Very small, very raw," Rebellato recalls. "Hotel Bar was a place you went to play, but also to explore. I grew a lot there." Spaces like Hotel Bar have been formative for bands like Rakta. The trio's pounding drums and dream-like keys swing from creating spooky soundscapes to hammering out fierce, synth-driven garage rock. The music feels otherworldly, but it comes from a milieu that encourages collaboration and experimentation. Venues like Porta and Hotel Bar serve as meeting places for a community of like-minded musicians, where they can treat music as an open-ended dialogue, blurring the boundaries between punk, jazz, and more.
While historically Sao Paulo was home to influential hardcore, metal, and new wave scenes (an exciting cross-section of which has been documented in reissues and compilations from local label Nada Nada Discos) just as important to the current underground is music that pushes beyond easy categorization. "The punk and metal scene kind of dissolved," says Mariano de Melo—aka Marian Sarine, drummer in the raucous punk trio DEAFKIDS. "Nowadays it's more common for people to be multidisciplinary. There are opportunities to play and collaborate with a lot of people and do things that don't necessarily fit into the normal 'band' template."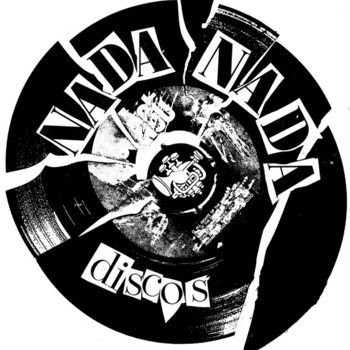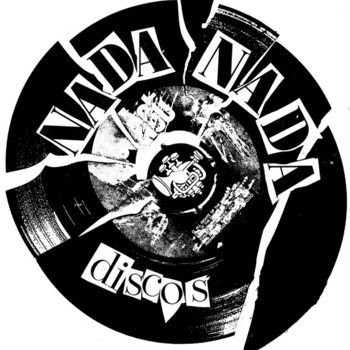 Merch for this release:
Vinyl Box Set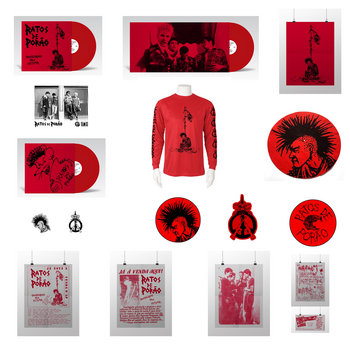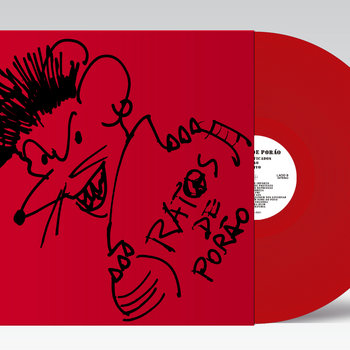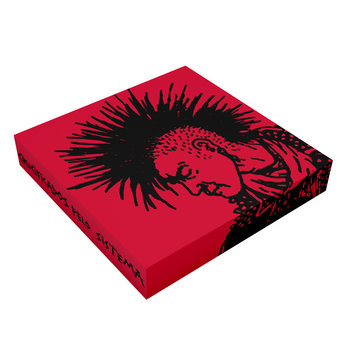 "We frequent the same places as people who play other styles of music," adds Douglas Leal, DEAFKIDS' guitarist, vocalist, and percussionist. "We're friends, a lot of us play together in improvisations and free sessions. Spaces like Porta create openings for this to happen—to stick together instead of separating through genres."
DEAFKIDS are Rakta's kindred spirits in trance-inducing, percussion-heavy music, but their connection is more than aesthetic. The bands started within a few months of each other. They've shared members and, on occasion, they've even combined to create a six-person, reality-bending supergroup. But while Rakta and DEAFKIDS sit on the rockier side of the musical spectrum, they're also firmly embedded in the broader conversation between disciplines. For one: Rakta's current drummer is Maurício Takara, who's released a vast body of solo material and plays in Rob Mazurek's São Paulo Underground project alongside Guilherme Granado.
Takara and Granado also co-founded the group Hurtmold with Marcos Gerez, Mario Cappi, and Fernando Cappi in 1998, with Rogério Martins joining a few years later. The music, an intriguing mix of ECM-style elegance, intricate post-rock, and vibrant percussion, is musically distinct from Rakta and DEAFKIDS, yet they share the idea of music as a dialogue that transcends genre boundaries.
"We get lumped into jazz, but I don't separate stuff that much, it's just sound," explains Granado. "It's about playing with people who are interested in anything, and for people who are interested in everything." The dialogue fostered in São Paulo's underground also includes Brazil's musical heritage, but Leal points out that while there are certain familiar touchstones—samba, bossa nova, or Tropicália—fixating on these can obscure as much as it reveals. "In Brazil, you can hear traditional rhythms coming from Yoruba, Congo-Angola, Benin," he says. "People who were brought to Brazil as slaves, they brought rhythms that end up mixing with native music, and Portuguese. You have all these different results here. We're not influenced by Tropicália—we're influenced by what came before Tropicália."
Marian sees DEAFKIDS' music existing in conversation with a wide-open past. "We feel connected to this movement of eating sound and then putting it back into the world," he says. "We see these different traditions as a starting point, not an endpoint. We're doing something different, but we feel connected to a certain energy."
Brazil's complex history is explored more directly in the music of Metá Metá. The trio—vocalist Juçara Marçal, saxophonist Thiago França, and guitarist Kiko Dinucci—are all followers of Candomblé, a religion that originated in Africa and came to Brazil with the slave trade. They use ancient Candomblé chants as a framework to tell their own stories with contemporary punk energy. Like all of the artists in the list below, they put tradition in conversation with the present, embracing music as an open dialogue.
---
Merch for this release:
Vinyl LP, Cassette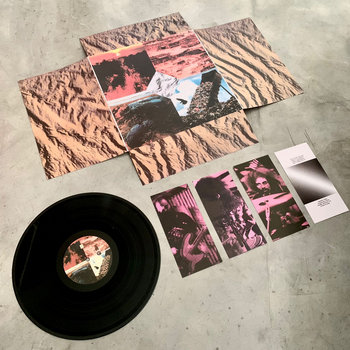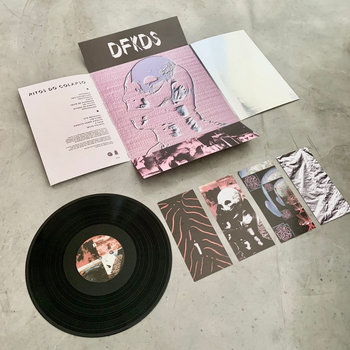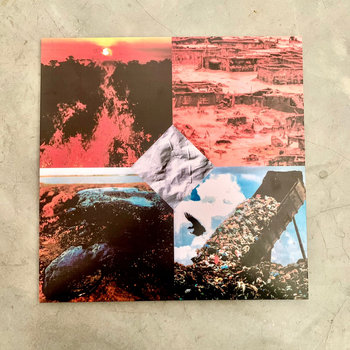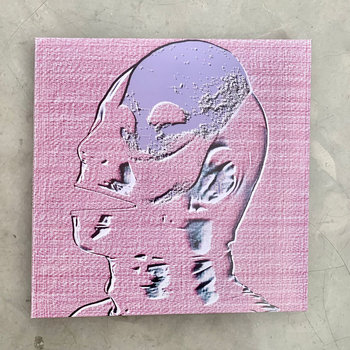 Released on Bandcamp Fridays from 2020 onward, DEAFKIDS' three Ritos De Collapso EPs were their way of coping with COVID-19 lockdowns. "It was tough times, and we had to find new ways of composing," explains Leal. Adds bassist Marcelo dos Santos, "We were working at home, trying things and then sharing them." Moving away from the distorted guitars prevalent in their previous work, the three EPs allow the band to explore the expressive potential of percussion in greater depth, creating head-spinning, body-shaking collages of beats and glitches.
M. Takara & Carla Boregas
Linha D'Água
Merch for this release:
Vinyl LP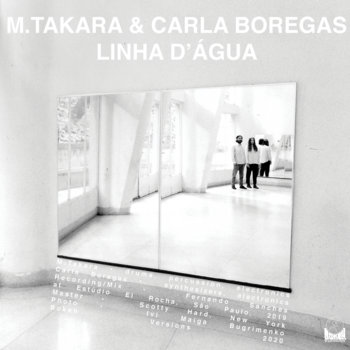 Carla Boregas and Mauricio Takara make up two-thirds of Rakta. On Linha D'Água, the title of which translates to mean "water lines," the duo wields drums, synths, and electronics on a journey from the meditative flow of the title track to "Rosa de Areia"'s raucous, gravity-defying space-rock. Takara's drums have a free-jazz dexterity that allows the rhythms to arrive in the eddies and currents, while Boregas' electronics go from widescreen landscapes to granular detail at a moment's notice. Cohesive without ever falling into sameness, Linha D'Agua is a duo album built on a dynamic of interdependence.
Acavernus & Yantra
Gnose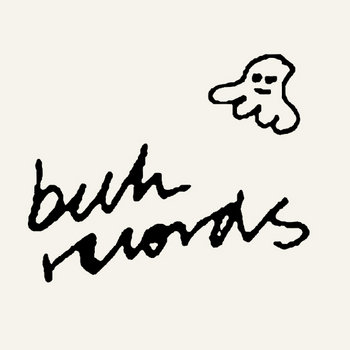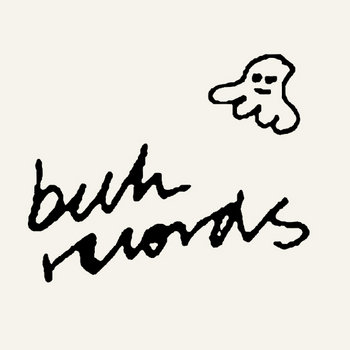 Merch for this release:
Vinyl LP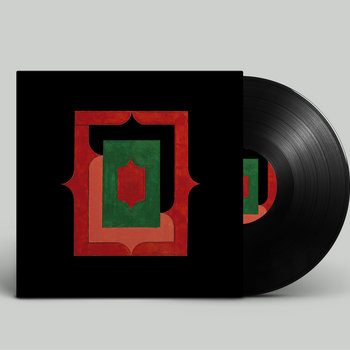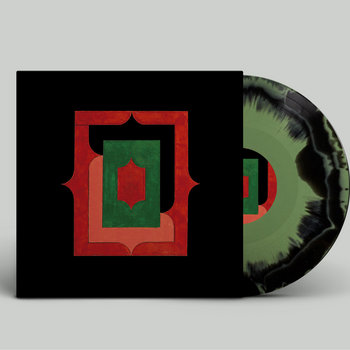 Magical things happen when the members of Rakta and DEAFKIDS unite. Gnose is the result of a collaboration between Yantra—DEAFKIDS guitarist Leal—and Acavernus—Rakta's Rebellato. The pair summon a bewitching swirl of drones, ghostly voices, and, on "Hiperexcitação," transfixing rhythms. Every listen reveals a new detail, or suggests a different instrument to follow. For Rebellato, achieving a trance state is vital when she plays music. "I have to feel like I'm somewhere else," she says. On Gnose, she and Leal invite the listener to escape with them.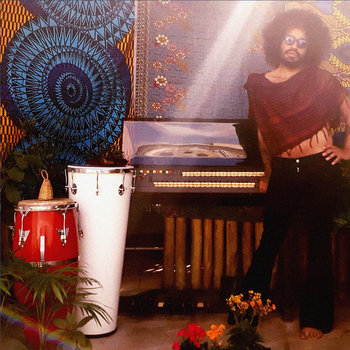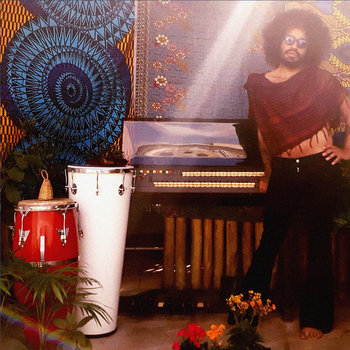 Sarine is the solo project of DEAFKIDS drummer Marian Sarine, and on Raízes Aéreas, he takes as his starting point the preset arpeggios on a Brazilian organ from the 1980s. "The organ basically improvises with itself, and then I improvise with that," he explains. Rather than hide the quirks of the organ's presets, Sarine leans into them to create vibrant, shuffling jams. The rigid organ loops provide a center of gravity for his free-flowing conga, timbal, and clave playing, connecting the worlds of DIY synth music and virtuoso solo-percussion, and launching both into unexpected places.
Juçara Marçal
EPDEB
Merch for this release:
Cassette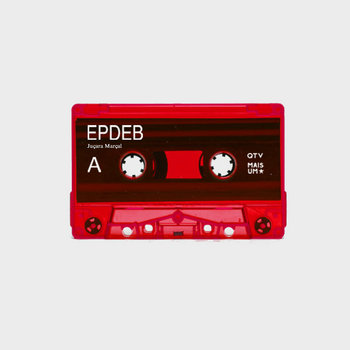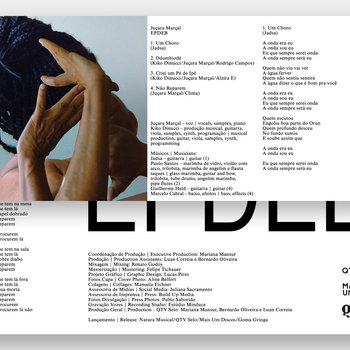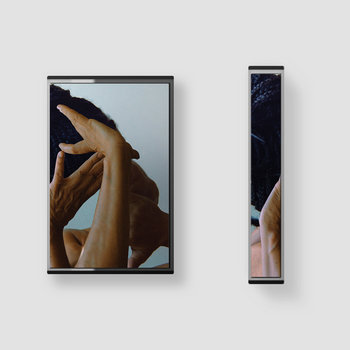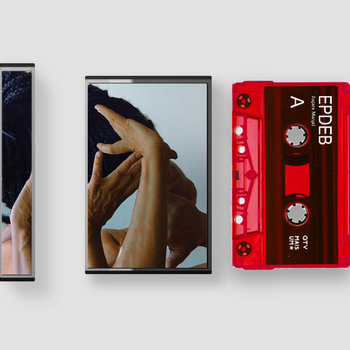 Juçara Marçal is the vocalist for Metá Metá, and she's also released solo albums in collaboration with musicians from across the São Paulo underground. EPDEB is as an accompaniment to her 2021 record Delta Estácio Blues. Like that LP, it's rich in timbre and diverse instrumentation, and even its mellower moments are propelled by rubbery, multicolored funk. On "Um Choro," sinuous bass wanders over intricately arranged beats; on "Odumbiodé," bouncing percussion dances around acoustic guitar. Constantly celebratory without ever becoming cloying, it's music that draws strength from its diversity.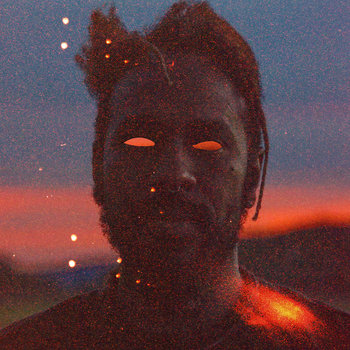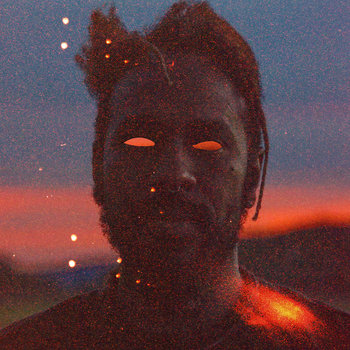 Merch for this release:
Cassette, T-Shirt/Apparel
In addition to being a producer and musician, Felinto is an activist, yoga teacher, and advocate for underground Black Brazilian music through his web series Modulação Preta. The music on his 2021 album Futuro Antigo Perpétuo—"Perpetual Ancient Future"—is a tricky thing to pin down. A transportive hybrid of synthetic and acoustic instruments, its songs send flurries of percussion, horns, and keys dancing through dub grooves. Felinto celebrates these divergent parts rather than trying to unite them, keeping them in a joyous, open-ended dialogue. A sign of São Paulo's close-knit underground, the players here include members of Rakta and DEAFKIDS, alongside bèlè drum master Boris Reine Adélaïde.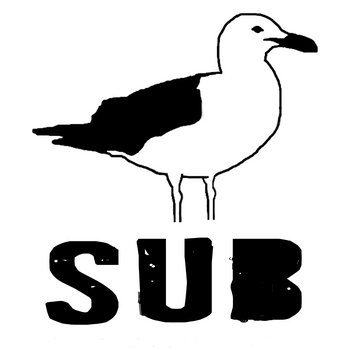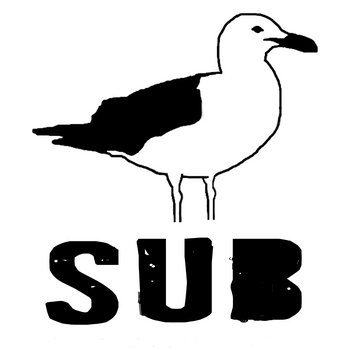 GOATFACE!, the five piece of Granado, Leandro Archela, Ricardo Pereira, Rogério Martins, and Cacá Amaral, make exploratory jazz in the spirit of electric-era Miles Davis. Their two albums are taken from live performances, which Granado then stitched together into compositions, "trying to make a song out of a moment" at his home studio to stay sane during the pandemic. Where their debut Akhenaten Bazucas was kaleidoscopic and free-wheeling, Bordas Líquidas is meditative, carried along by gently rolling percussion, richly textured keys, and gradually shifting moods.
Radio Diaspora
Ori
Radio Diaspora is Romulo Alexis (trumpets, flutes, vocals, and effects) and Wagner Ramos (drums, electronics, and samples). Their music, across a multitude of albums, strives to record and process the heritage of the Black diaspora, firing historically loaded samples above the pair's free-flowing sonic exploration. Their compositions on Ori blend a range of musical traditions with free jazz fire and spoken word snippets to create a singular document. It's equal parts celestial and seething, playful flutes and electronics suddenly morphing into immense blasts of trumpets and percussion. It confronts the past while holding out hope for the future.
Merch for this release:
Cassette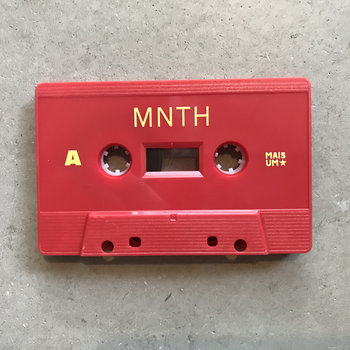 MNTH is Luciano Valério, co-founder of São Paulo's crucial label Desmonta, which has released records from Mauricio Takara as well as Metá Metá and the solo projects of its members. His music as MNTH is a beguiling combination of cycling polyrhythms, glistening guitar, and dubby low-end. From "tamanduatei"'s balance of monumental groove and slinking melodies to "sabio sapo"'s' twitchy guitar and percussion, Valério excels at generating kinetic energy, welding together fragments of diverse musical traditions to summon a sense of perpetual motion.