SCENE REPORT
'95 is Nothing Without You: Connecting the Dots of '90s Indie Rock in Boston
By Erin Margaret Day · October 05, 2021
When people consider indie rock in Boston, they most often think of legendary bands that began in the late '70s and '80s like Mission of Burma, Throwing Muses, and the Pixies. Alternatively, they may recall the more pop and alternative acts which reached mainstream consciousness in the '90s like Juliana Hatfield Three, Letters to Cleo, and Belly. At the time, major labels were actively grooming local bands for mainstream success in the wake of punk breaking, and many bands were actively trying to break out of Boston—some even did, like the Lemonheads. But many equally talented and influential bands insisted on maintaining a DIY ethic.
While it never achieved the same culture-capital status as cities like New York City and Washington, D.C., Boston was still home to a thriving DIY scene in the '90s, but it came with specific challenges and advantages. The city is small and places to play are limited, so bands had to work hard to get exposure—which is why many groups wanted to become national acts and sign to labels outside of the city. Despite there being a lot of competition in the scene, there was a lot of support, as well. Bands that sounded nothing alike often shared bills and practice spaces, and attended each other's shows. There were also a lot of women participants at every level: performing, organizing, and promoting. The large number of colleges in the vicinity also helped support all of the art being created—which was often free or cheap. Events took place all the time, everywhere, and they were usually packed; headliners often didn't get on the stage until 12:30 a.m.; and it was totally possible to be a participant in this scene and still have no idea who someone as prominent as Evan Dando of the Lemonheads was when he got onstage during your set, because you were so involved in your own weird '90s Boston loft party world or so busy studying jazz in the Berklee Media Library that you didn't have much time to socialize when you weren't going to class or rehearsing three nights a week. Boston is a city that lends itself well to study, to introversion, and to grumpiness—as a result, there was a lot of really focused activity that occurred in somewhat isolated pockets.
Just as it was in the '90s, Boston remains a city dominated by prestigious schools, wealth, youth, and transience, with a new crop of music and art students coming in and out every year. This fact makes its art scene fertile, but also means rents can be constantly increased by landlords taking advantage of the fact that parents will pay in order for their children to attend the region's many highly esteemed schools. Over time, this has made the city less and less livable for working class artists, and many of the cultural institutions that made it vibrant and innovative in the '90s have been sold or forced into extinction: the record shops and venues which were all crucial hubs of music scene activity, several movie theaters showing films from all over the world, its arts weekly (The Boston Phoenix), and arts and music columnists at the big daily—the Boston Globe. While there was "a lot of bullshit around the major label invasion of independent music in the '90s, there were still a lot of working parts to the independent music scene that have suffered worse since from the expansion of Live Nation and AEG, tech platforms like Spotify, and the explosion of real estate prices," explains Damon Krukowski of Galaxie 500, Magic Hour, and Damon & Naomi.
Perhaps the most notable thing about '90s Boston is that, unlike in many other American cities at the time, there was no monolithic label sort of directing the culture there like Sub Pop in Seattle or Dischord in D.C. As a result, lots of different sounds were generated and emerged, and things happened a few blocks apart that never overlapped.
Here are twelve releases showcasing the wide range and interconnectedness of independent rock music coming out of Boston throughout the '90s.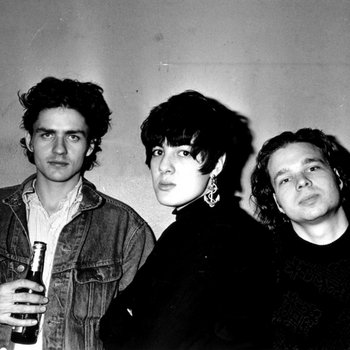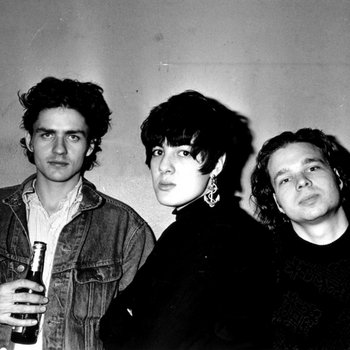 While the '90s began for Galaxie 500 with 1990's This is Our Music, it stands as the least Boston-influenced of all of their records as well as their end as a band. Dean Wareham had moved to New York and, at that point, the band were touring so much that Damon Krukowski and Naomi Yang missed a lot of what was happening in clubs locally. When they were home, they tended to only go out and see musician friends who came through Boston on tour. This is Our Music was the third and last record Galaxie 500 made before breaking up in 1991, after which Krukowski and Yang began their duo career as Damon & Naomi with More Sad Hits on Shimmy Disc in 1992. They then signed to Sub Pop for a series of records released over the rest of the decade. Widely credited as progenitors of the slowcore subgenre of indie rock, there is a direct line between the experimental direction of This is Our Music and local music released concurrently and afterwards by bands like Codeine and Milkmoney.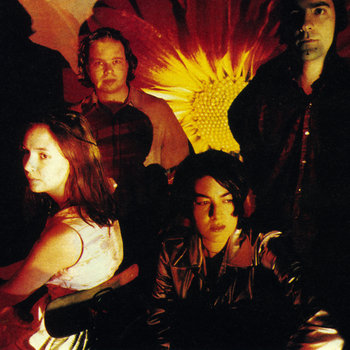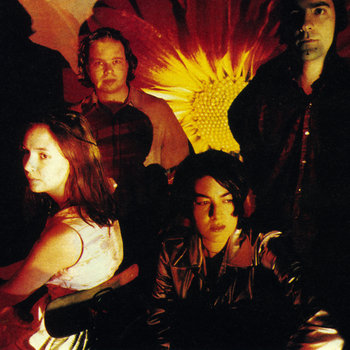 Sometime after More Sad Hits came out, Krukowski and Yang got a phone call out of the blue from Wayne Rogers and Kate Biggar of long-running psychedelic band Crystallized Movements. Having recently relocated to Boston from Connecticut without their rhythm section, Rogers and Biggar asked if the duo would sit in on bass and drums for some gigs they had booked. The problem was that, when they rehearsed, Krukowski and Yang didn't play the songs the way they were intended to sound. However, everybody liked the result, so the quartet formed Magic Hour with all new material, which became a recording and touring band for much of the '90s. A lot of Magic Hours's songs feature long instrumentals; on their last tour, Krukowski recalls playing only two songs per show.
Rogers engineered all the albums on his home studio equipment—either in Rogers and Biggar's basement or in the band's shared practice space. Twisted Village was the name of their record label, and it then became a record store in Harvard Square, which was like a clubhouse for "all we freaks," according to Krukowski, who insists Twisted Village is more "a state of mind with many physical incarnations." Krukowski and Yang's work during this period was inspired by what outside observers referred to as the "lowercase" scene—a term largely rejected by those inside of it—which was centered on experimental improvisation organized loosely around lower volumes and the inclusion of silence.
Bulkhead began in 1987, after singer Pete Ryan and guitarist Tom Devaney graduated from Boston College. They took inspiration from the aesthetic of late '70s and early '80s bands in the area: Mission of Burma, the Girls, and La Peste—all of whom were "angular and cold, like Boston and most Bostonians," according to Devaney, who adds: "There is no doubt when your rehearsal space has ice on the floor and everyone is wearing coats; it's going to come through in the music."
They began their career playing in the Green Street Station, which was open to booking more experimental bands that didn't know how to write songs yet or were still locating their sound. After two years, Bulkhead felt like they had done both; and in 1990 hit their stride as a kind of link between the earlier era of Boston punk music and the indie rock and alternative music which became more prominent in the late '80s and early '90s, such as the Pixies. Like many bands of the era, Bulkhead's success was stifled by making uninformed decisions egged on by exploitative business types trying to take advantage of the explosion in alternative music. When they took too long to release their first album despite having many offers, they, in a moment of desperation, got wined and dined by a couple of guys in New York who pretended to have an indie label. They were booked at Q Division to record an album and right as the band finished the recording the guys from New York disappeared without the hefty studio bill.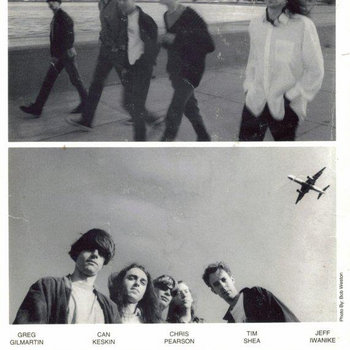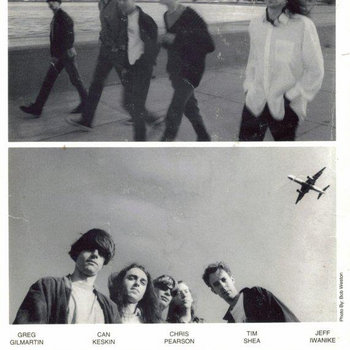 From their beginnings in 1987, Green Magnet School always considered themselves an experimental noise band and identified with other like-minded bands of the era, such as Cxema, Think Tree, A Scanner Darkly, Nisi Period, Red Bliss, High Risk Group, Subskin Cables, and Hollow Heyday. Eventually, their involvement with Sub Pop resulted in them being recast as a grunge act, but the band ultimately got out of their contract after the label "didn't hear anything radio-friendly" in the demo for their second album, according to Green Magnet School guitarist and vocalist Chris Pearson.
Revisionist is a stop-gap EP in between the band's debut Blood Music (released on Sub Pop after original label, Genius, had to put it on hold when its distributor, Rough Trade U.S., went bankrupt) and their follow-up, Iluminatus. It features some songs from what would have been the second album on Sub Pop and some new material they were working on. "Kudgel" was so named due to its similarity in sound to the original purveyors and creators of "chimp rock," Kudgel, whose rhythm section (Zack Lazar and Matt Nicholas) eventually joined Green Magnet School and then, even more eventually, went on to form Black Helicopter. "Hyman" is a cover of a Red Bliss song featuring Red Bliss singer Mike Carreiro. "Moon Ape" is a weird tape experiment the band threw together and the title is an anagram of "Poneman," the last name of Sub Pop co-founder Jonathan Poneman whom they were frustrated with at the time.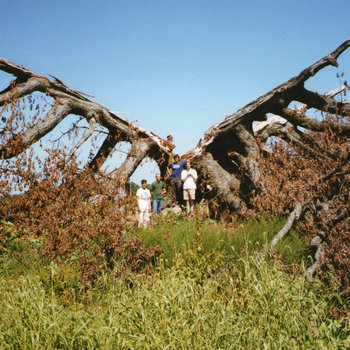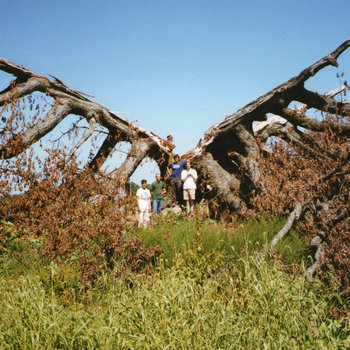 Swirlies founding members Damon Tutunjian and Andy Bernick first met at a Jesuit all-boys high school in 1986. Tutunjian and Seana Carmody, the other founding member, played together in a previous band and splintered off to work on their own thing, getting together with Bernick in the late summer of 1990 in the Mission Hill neighborhood of Boston. The band is still active and has always been a shifting collective with a few continuous principal members. While Swirlies have frequently been described as shoegaze, their sound is much more rooted in both noise and punk than the rest of that genre on the whole, and they fit more into the noise scene in Boston than anywhere else, particularly alongside bands like Kudgel, Madbox, and Spore. "Chimp rock" is a term coined by Mark Erdody (Kudgel, Madbox, Slughog, Tulips) to describe the sort of lo-fi noise pop they were making alongside Swirlies.
Rather than seeking a national label like many acts trying to break out of Boston in the '90s, Swirlies wanted to be on a local label with some bands they respected, but they failed to read the fine print and sold all of the rights to their music forever for about a grand. To keep their music in circulation themselves, Swirlies began the Swirlies' Magic Strop series in 2005 to self-release some live recordings. Tonight… is the latest in the series, featuring new song "Fantastic Trumpets Forever" and a live Part Time Punks radio session of older songs recorded in L.A. on their 2017 tour of the West Coast.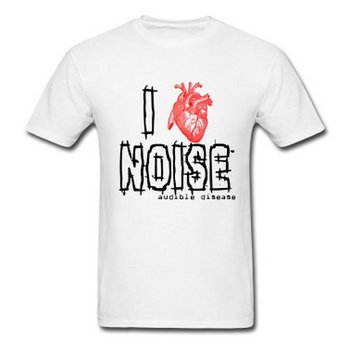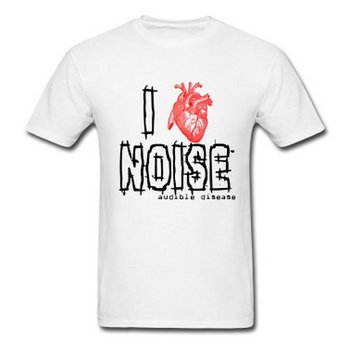 Merch for this release:
Vinyl LP, Cassette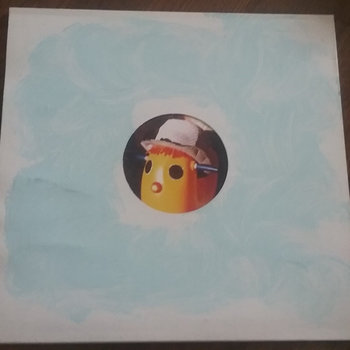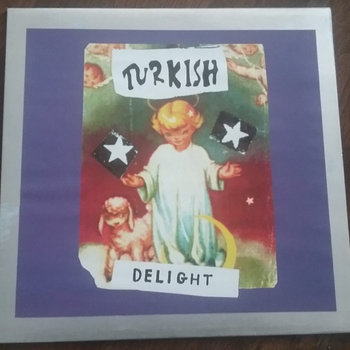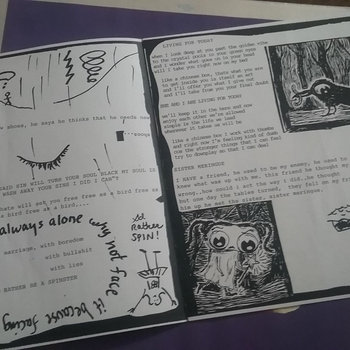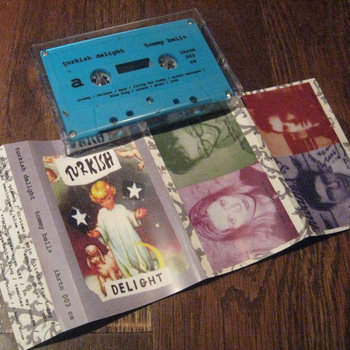 Drummer Dave Nelson started Turkish Delight with his friend from high school, Darryl Blood, on guitar. They added Nelson's roommate, Leah Callahan, on vocals after their first singer didn't work out. Turkish Delight were active from 1994 to 1997 and belonged to the loose noise and art rock scene in Boston. Their initial shows were with like-minded bands such as Kudgel, who got them their first show, and Cheesecake, Boston's only riot grrrl band, whose drummer dated Blood and introduced the band to their bassist, Carl Thien. "Without initial support from the noise rock and LGBTQIA+/riot grrrl scenes we would not have been able to get going. These scenes both inspired us and embraced us," Callahan says. "Turkish Delight never settled on one sound, so sometimes instead of being embraced by a scene, we confused the heck out of people. And maybe we pissed off people who wanted to hear a wall of noise and be given some sort of art school sophistication and snobbery. Instead, we were unabashedly goofy; we smiled a lot, we wore costumes, and gave out prizes." There were always a lot of people dancing at their shows.
Tommy Bell/Howcha Magowcha is a joint reissue of two records, the titles of each taken directly from Thien's childhood—"Tommy Bell," for example, was his imaginary friend. On their records and in their live shows, the Turks possessed unbridled creativity unclouded or disrupted by the realities and self-consciousness of adulthood, and these songs capture that ability to tap into raw, unfettered imagination.
Merch for this release:
Vinyl LP, Cassette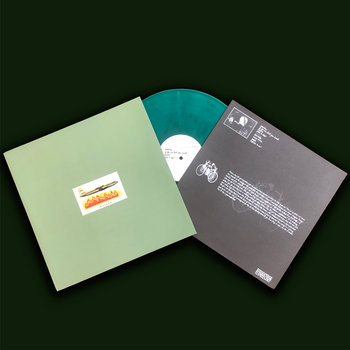 Formed in 1993, Karate existed somewhat unto themselves sonically in Boston, inspired equally by the slowcore of Boston bands like Codeine (and Chris Brokaw's earlier band, Come), D.C. post-hardcore, jazz, and the math rock that was emerging at the time. They got lots of opportunities to open for national and international bands at the central Boston venue, the Middle East, and this would give them clout when they went on tour. (The Middle East also served as an employer for many musicians, including Karate's Geoff Farina.) They were punk nerds who were never a part of the "cool" Boston scene or efforts to get on major labels—they wanted to make their own singles, silkscreen their own shirts in the basement, and they booked their own tours in the beginning. Karate shared a loft rehearsal space in Lower Allston which doubled as housing for various members of the band and other bands who rehearsed there, such as Ivory Coast and Wicked Farleys; but as they spent a lot of time on tour by the latter part of the '90s, it was possible to miss Karate entirely if you didn't come to the loft to hang out.
Recorded at the legendary Fort Apache Studios in Cambridge, Karate's 1996 self-titled debut album has become more popular since the band broke up in 2005 than it ever was when they were together, which has led to its recent reissue by Numero Group. Farina estimates they sold more copies in the first few weeks of the reissue than they ever sold in the first year of the original run, but their label at the time, Southern Records, did sell enough copies for Karate to move from the basements into the clubs and do national tours once or twice a year following its release.
Merch for this release:
Compact Disc (CD)
Joe Labrecque and Mark Dwinell formed Bright in 1993 after meeting at the University of Massachusetts Boston and started playing and recording on Dwinell's four-track wherever they could: friend's rehearsal spaces, Dwinell's bedroom, another friend's living room. Within a year, they both began working at Newbury Comics in Harvard Square, where their days were spent thinking, talking, and listening to records, in-between ringing up customers and stocking CDs. They were closest with the contemporaneous experimental band Juneau, because they had similar aesthetics: "improvising, guitar-driven bands listening to similar sources for inspiration: Can, Faust, and Miles Davis," according to Dwinell. The two bands shared bills, van rentals, festival line-ups, and hung out at one another's houses discussing film, books, ideas, and culture. Bright also were friendly and shared bills with bands from the more math rock/emo/post-hardcore zone in Boston like Vehicle Birth, Karate, and Wicked Farleys.
The Vehicle Birth
rock
The Vehicle Birth moved into Boston from the D.C. suburbs of Northern Virginia in 1994, determined to be the most dominant band in town with their Slint-meets-Dischord-Records sound. They were strongly influenced by the DIY mentality of the D.C. area, putting out their own records and quickly earning regular rotation on local radio stations and securing their first show within the first couple weeks they were in town. The Vehicle Birth ended up being at the center of what was to become known as "math rock" after meeting a bunch of similarly-tuned minds from Cape Cod, spawning a scene of bands including Dagobah, Glans, Robots, Phalen/Moore Trio, and Lynx, who eventually moved to Chicago and which included Dave Konopka, who went on to join Battles with Ian Williams from Don Caballero. According to Vehicle Birth guitarist Chris Jackson, the band didn't really think of their music as "mathy," but rather set out to make "dynamic, surprising, innovative, and interesting music." In 1997, the band moved into a gigantic loft space with Christina Files (Swirlies, Victory at Sea) at 84 Kingston Street in Downtown Crossing, where Shellac, the Make-Up, and Joan of Arc all played shows, and where Files (who also ran sound at the Middle East) recorded June of 44's Anahata and Mary Timony's Mountains.
The first two songs here were recorded during their last ever studio session, most likely in 1997. The last two were recorded at a practice in a basement in Allston, Massachusetts, probably in 1997 or 1998.
Glans was a duo of art school students Paul Joyce and Mike Hutchins, who discovered a love of similar music and a shared boredom with the dominant hardcore and grunge sound of the time while attending Massachusetts College of Art and Design. Joyce was already playing in Dagobah, a band he formed while attending high school in Osterville. He moved into Hutchins's tiny, roach-infested third floor apartment near Brigham Circle station, where they wrote almost all of the Glans songs, with Hutchins on acoustic guitar and Joyce drumming with his hands on his lap and pretending to hit cymbals. Eventually, they were able to get a practice space to rehearse with borrowed drums, as Joyce was not a drummer previously. Glans was the idea breeding ground for Hutchins's next band, Lynx. It gave him the confidence to play and sing and a structure which required them to be very tight, as any mistake was noticeable performing as a duo. Joyce eventually joined the band Robots.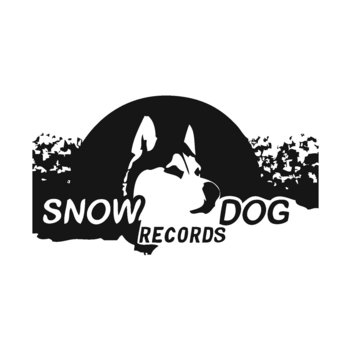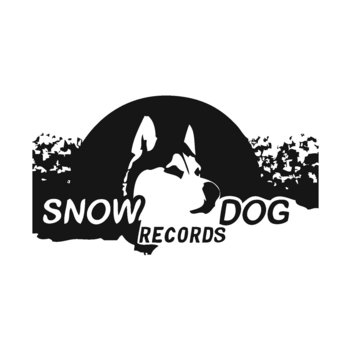 Juneau was a trio consisting of Christian Hedlund, John Widger, and the late Marc Orleans, who also played in other experimental and noise bands in the scene such as Ambulance Driver, Pinball, Electric Bunnyhole, and Spore before going on to work with countless other experimental projects as a guitarist and pedal steel player, most notably Sunburned Hand of the Man. Hedlund and Orleans were playing as a guitar duo inspired by classic psych, volume, heavy, and improv sounds before they met John Widger in a shawarma shop after practice; he was into Phish and the Dead, but they forgave him. The sound they forged as Juneau aspired towards the massively influential kraut and space rock pioneers Ash Ra Tempel, whom Hedlund was introduced to by Wayne Rogers (Crystallized Movements, Magic Hour), while also having a drone factor "kinda aping My Bloody Valentine and Can—feedback modal kinda vibe," Hedlund says.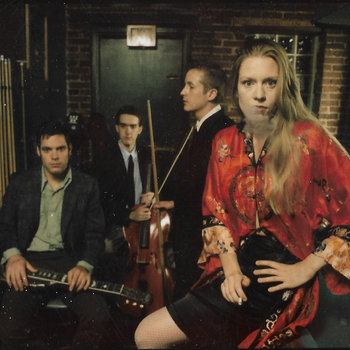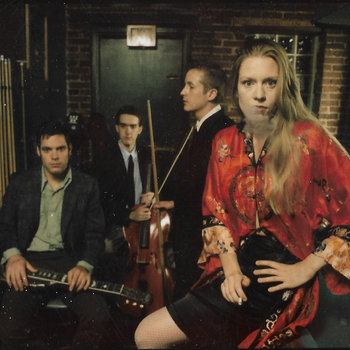 Merch for this release:
Vinyl LP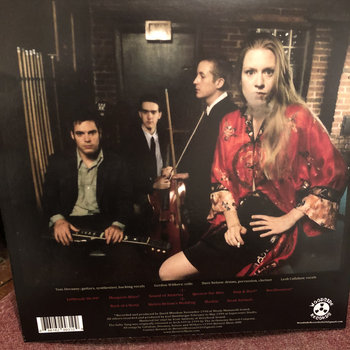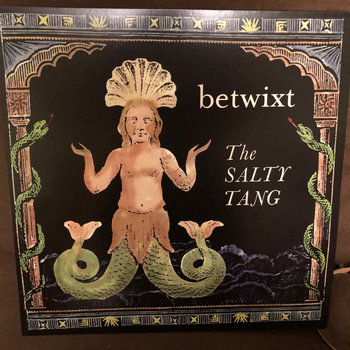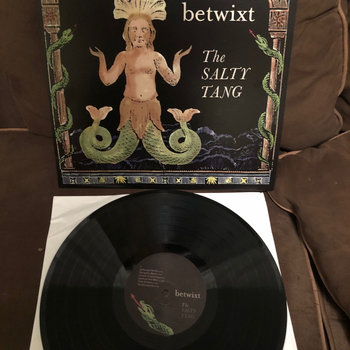 Betwixt formed in 1997 from the ashes of Bulkhead (Tom Devaney) and Turkish Delight (Leah Callahan and Dave Nelson), with the addition of Gordon Withers on cello. They were also part of the loose and extended noise and art rock scene in Boston, though some made a goth connection due to their presence on the Nigh compilation on Castle von Buhler Records. Callahan elaborates: "The beauty of both Turkish Delight and Betwixt is that for whatever reason—maybe it was my affection for those boys, or my massive respect for them, and just being psyched they wanted to play with me—but there was very little struggle. Everything just worked. Someone could come in with an idea and everyone would say 'yes.' So, The Salty Tang was all about saying 'yes' to crazy ideas and not really being concerned about fitting into a musical genre. Additionally, for me, the lyrics were often about sex—sex is salty."