SCENE REPORT
The Untamable Left-Field Rock of Denton, Texas
By Travis Shosa · Illustration by A. Savage · September 15, 2023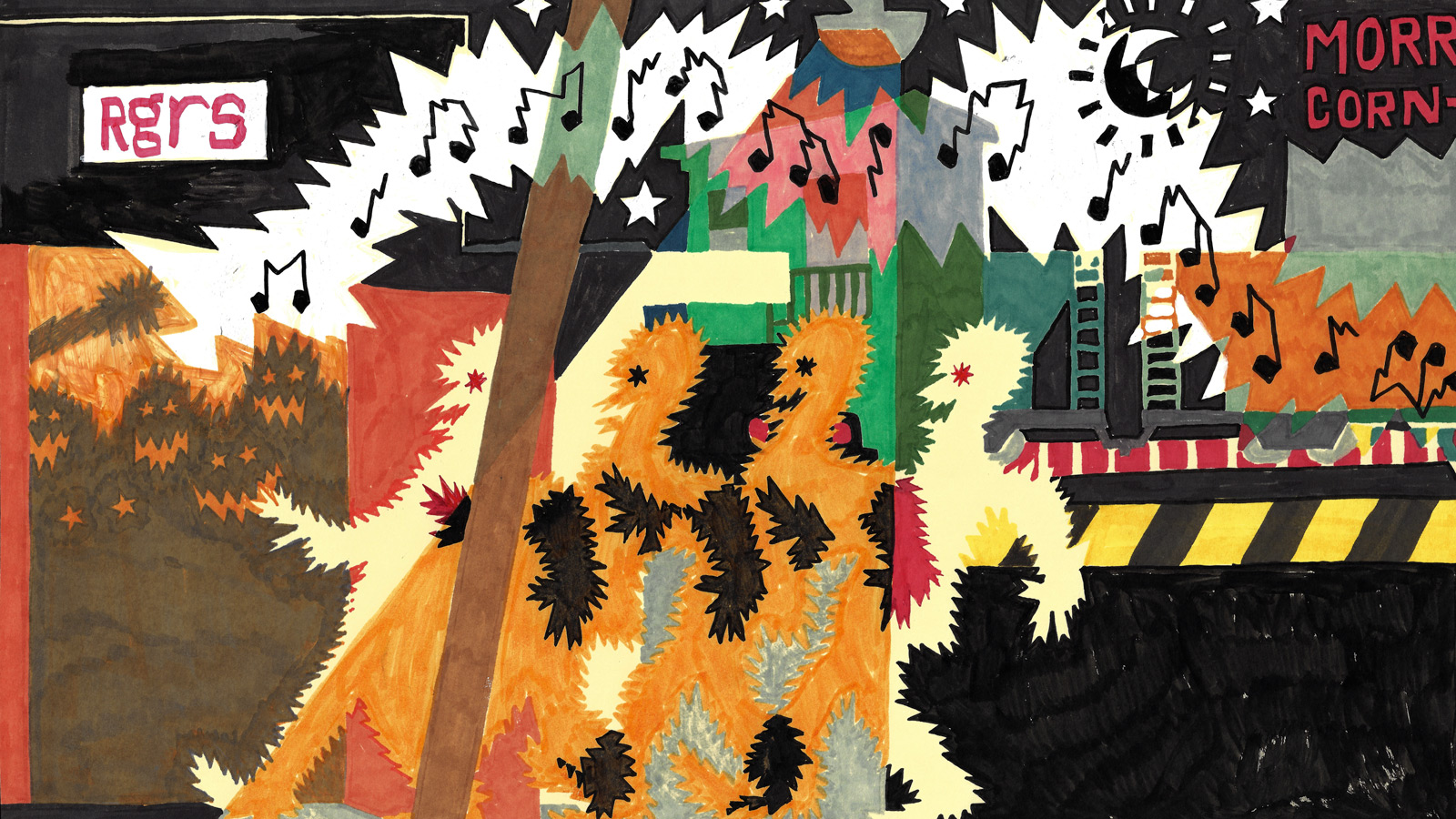 Whether it be the yardsale cinéma vérité of The PriceMaster or the meme-turned-festival Dentonpalooza, you'll find evidence of Denton, Texas being a strange little college town anywhere you look. Thus, it'd be reasonable to expect it to foster a comparably left-field music scene, and your expectations would be met by band-hopping multi-instrumentalist Reece McLean and the other players of Denton's deconstructed rock scene, where bands such as Gay Cum Daddies, Wrangler Cargo Pantleg Trio, the Bozo Big Shit Garbage Band, and Sexual Jeremy pair their abrasive names with even more abrasive tones and compositional trickery.
After being frightened away from drum practice at an early age by the intro to a Van Halen song, McLean felt the pull of music once more in his teen years, and the tug came from a less orthodox source. "When I was 13, I heard Trout Mask Replica for the first time," he says. "When I heard 'Frownland,' it blew my fucking mind," he continues. "It repeats but nothing ever goes back to anything." McLean was enamored by its seemingly structureless and contradictory nature. "What I want to see in music is just something completely annoying to everyone else," he says, "but to me, it feels normal." 
For McLean, the delight in hearing Captain Beefheart's experimental rock opus didn't stem from an essay from a music scholar telling him it was good. The marvel was simple: music that took a wrecking ball to the "rules" of composition in favor of a more instinctual logic that was both thrilling and fascinating. It turns out that what McLean wanted from music wasn't annoying to everyone. After high school, both he and his friend Kenny Failes moved from Princeton, Texas to nearby Denton, where the historical Rubber Gloves Rehearsal Studio became a regular host for the bands that would define the tightknit deconstructed rock scene of the 2010s to today, alongside venues such as The Mustard Zone, Hailey's, Second Blue Door, Backyard on Bell and others. There, they'd meet kindred souls such as Rick Eye, Matt Burgess, Meggie Hilkert, and Michael Briggs, who would become longtime collaborators across numerous projects over the years. 
The scene was never huge in terms of people involved—most acts are ultimately permutations of each other with a few exceptions—but the projects are abundant, with different musicians taking the lead, swapping instruments, playing in tight lineups of three or massive rosters near 20. McLean would go on to start the imprint Trading Wreckage to release many of these projects on cassette, CD, and recently vinyl, while New York-based label Decoherence Records also saw fit to partner with Denton's oddest exports. There are so many records to talk about, but we asked McLean to help us highlight 10 particularly noteworthy releases across the past 10 years.
---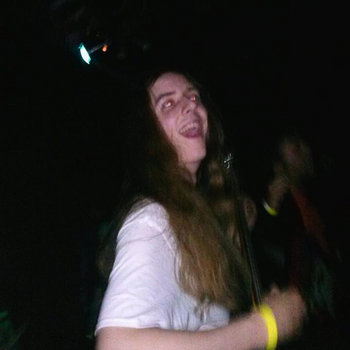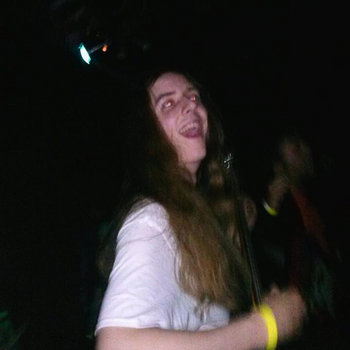 Merch for this release:
Compact Disc (CD)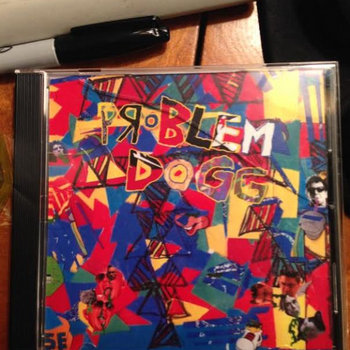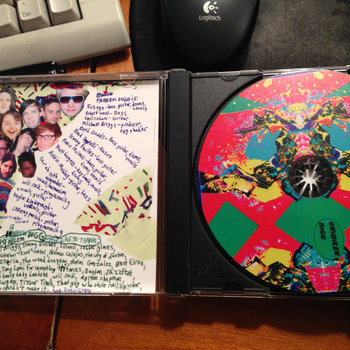 Problem Dogg might not be the point of origin for Denton's deconstructed rock scene or its most well-known act, but it's maybe its most definitive. They're essentially a troupe of musical pranksters, applying the quarter-formed cacophony of bands such as U.S. Maple and Harry Pussy to structurally rigid pop records alongside originals about nut shots and bad corn dogs. Made up of a large rotating cast and operating under an open-door member policy, Problem Dogg has a total of 67 releases on Bandcamp, not including additional recordings as the keyboards-only Trouble Catt. 
"Bukkake Moms played our first show with Rick [Eye] in the band, and we played a riff for 20 minutes straight trying to get banned from the venue, and instead, we got asked to come back," says McLean, fondly remembering the precursor to Problem Dogg's 2013 run at Hailey's. "We just made new projects to debut at that venue. Problem Dogg just had this big run. We were just ramping it up and adding more people every time." After Hailey's took a downturn, Rick Eye started a series of shows at Rubber Gloves called Hailey's Fan Club in homage to the venue that kept inviting them back despite their best efforts.
Though their catalog is made up of rehearsals and live recordings, 2014's self-titled Problem Dogg stands out amongst a sea of ramshackle releases with late-'90s internet forum-styled artwork. Across the 49 tracks, the band runs through signature tracks such as the texturally dynamic "Penny Pincher" and the herky-jerky Contortions-esque "DIY" while interspersing several lovingly mangled Velvet Underground covers, an extra cursed take on Slayer's "South of Heaven," and a wiry no wave abridgment of viral K-hop hit "Gangnam Style." Splash in some phrases such as "Problem Dogg are superior athletes/ Fuck yeah, Michael Jordan/ Fuck yeah, Problem Dogg" and "I'm walkin' with my giblets out and it's not even Thanksgiving" and you've got yourself an absurdist odyssey through the Ninth Circle of House Band Hell.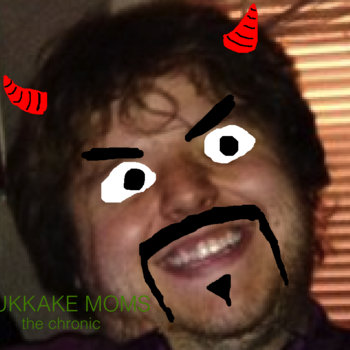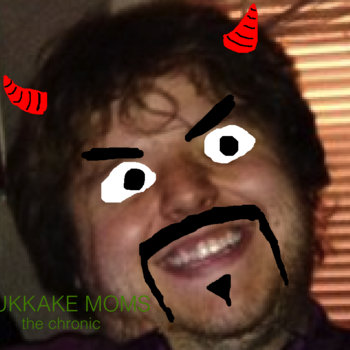 Merch for this release:
Vinyl LP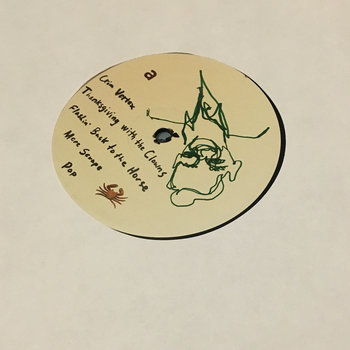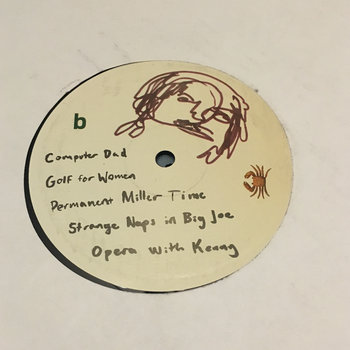 Speaking of Thanksgiving, McLean's oldest rock project, Bukkake Moms first hit the vinyl format in 2016 with their eighth album Thanksgiving with the Clowns. With a comparatively small lineup of six core members to Problem Dogg's 16—with four (McLean, Failes, Eye, and Beth Dodds) shared between them—Thanksgiving is a tighter, more focused record with a different modus operandi. While both display an embrace of playful brutalism, Problem Dogg is sharp whereas Thanksgiving is blunt. Think The Jesus Lizard with a bonus drummer and a greater proclivity to stack dueling rhythmic progressions—or Naked City for himbos. 
The band's second drummer came about as a happy accident. "Sam Friedland, they didn't realize Problem Dogg was playing later," says McLean. "Bukkake Moms was setting up, so they just started setting up their drum set…and then it turned into, 'Well, do you just want to sit in, in Bukkake Moms?' That was two months before we recorded Thanksgiving with the Clowns."
"Pop" reins in the needly pitched play in favor of a dense rhythm mix that tramples along like a tightly-packed platoon: if they intentionally broke march formation. Elsewhere, the title track kicks off in Wacky Races car wreck fashion before falling into a Dramamine-induced stupor, the frenetic drum fills giving way to drowsy, saturated notes and tossed-off musings such as "They predict futures, fuck pasts." It's not an un-silly record, but it's also thoughtful in its own way: it might just take a while to parse those thoughts.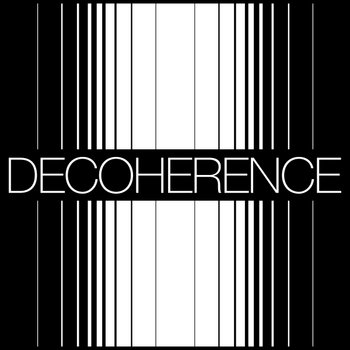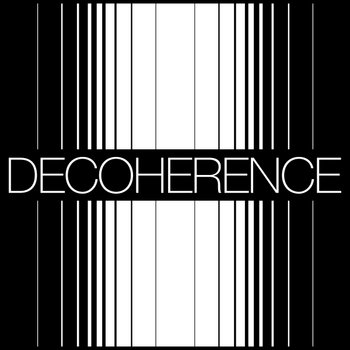 Merch for this release:
Cassette
2017 saw the first partnership between the Denton scene and Decoherence Records with Bukakke Moms' brother band Gay Cum Daddies and their album Crumbs. Crumbs was a landmark release, opening the floodgates for future releases from Bukkake Moms, Flesh Narc, Eat Avery's Bones, and Sexual Jeremy, but it's 2018's Metal Beach that stands as GCDs' strongest effort. Featuring the closest to a "traditional" band lineup we've discussed so far, McLean, Eye, and Failes are joined by Steve Jansen on tapes and alto sax for an album that often sounds a bit like a malfunctioning factory. Assembly line machinery catches a snag and does its best to bully its way through processes. 
There are all sorts of strange flourishes, from the far-off echoey vocals to Failes' bagpipe chanter, but Metal Beach is largely characterized by the distortion and dissonance of its guitar progressions. McLean admits to the particular depressiveness of Metal Beach when compared to other works, but doesn't elaborate beyond admitting that it was made during a foggy period. "I listened to [Metal Beach] recently, and that album is super dark. I don't know what was going on with me in 2016 that caused me to start writing it, but it's just like an evil record."
Metal Beach is an appropriately punishing listen that seems to reflect the agony and confusion of perseverance through a hopeless situation. Then again, it closes on an affecting—but pretty funny—interpolation of the Baywatch theme, suggesting the band is still well aware of the dangers of taking yourself too seriously.
Merch for this release:
Cassette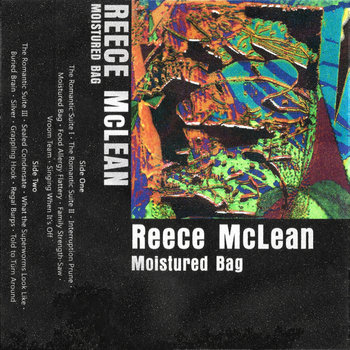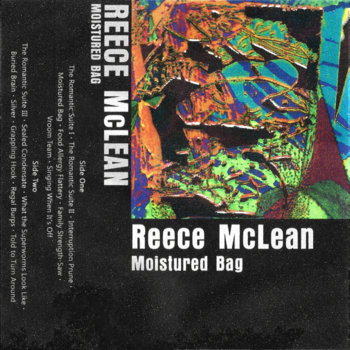 Everything Marc Masters wrote three years ago about McLean's solo LP Moistured Bag still holds true today. It may not be the most abrasive or cheeky thing he's ever been involved in, but it may still be his most incomprehensible. The comparatively smoothed-out tones of this goopy tape rock opera do little to help it go down easier when "Singing When It's Off" features a fuzzy yet violent rumble like someone flailing about while they suffocate in a coffin. Samples are mangled beyond recognition on "Grappling Hook" in some sort of replication of watching your VHS soaps cannibalize themselves while forcibly strapped to a gurney. 
"I started listening to a lot of […] To Live and Shave in L.A.," McLean cites the late Tom Smith-led experimental music collective (notably featuring Weasel Walter, who mastered Metal Beach) as an influence on Moistured Bag. "It's like if rock is just completely deconstructed into FM radio noise."
Moistured Bag is Soylent Green with a more insidious secret. If the sentient alien mold from Cowboy Bebop's "Toys in the Attic" episode could speak, this is what it would sputter before killing you. Open up and drink your Ziploc mystery stew. And if you're thirsty for seconds, McLean just released a split with partner Daniel Ryan. Recorded back in 2020, his side continues in the vein of Moistured Bag, while Ryan's "Can you fix mine too" is more strictly a noise collage. 
Merch for this release:
Compact Disc (CD)
Led by Matt Burgess and Meggie Hilkert, Eat Avery's Bones predates McLean's arrival in Denton.
"Eat Avery's Bones started in 2005," McLean says. "[They] were this…very specific type of 2000s Arab on Radar-influenced silly noise rock thing. They started off a little less discordant than that stuff and then just gradually kept getting weirder. In 2013, I saw them play this music festival called 35 Denton with Marnie Stern, and they blew my mind. I […] was like, 'Oh wow, there's another band in town that does this squirrely, discordant guitar, post-punky music.' It wasn't too long after that McLean, Burgess, and Eye formed Flesh Narc, and McLean and Eye became involved in Eat Avery's Bones. By 2019's Where's Eat Avery's Bones? the band had become so strange that they were nigh unrecognizable from their early days. 
"The Problem Dogg contingency has taken over Eat Avery's Bones is basically what happens on that album," McLean jokingly admits. The lineup had bloated to 11 players across the record, many of whom were Problem Dogg members. Compared to the nearly 20 members in Problem Dogg at one point, Eat Avery's Bones wasn't as chaotic, but the difference was that Problem Dogg was looser by design. If you wanted to just shout some lines or blow into a kazoo, that was fine, Problem Dogg would just roll with it. The chaos didn't demand as much control. Eat Avery's Bones didn't just record rehearsals, they put out albums with meticulous attention to detail. Burgess had an idea for an hour-plus double LP after previous EAB releases averaged around 15-20 minutes. McLean notes that of the several releases he's worked on, Where's Eat Avery's Bones? was among the most arduous to put together.
"I can't explain to you how that album broke my brain in half. Truly maddening. We're just sitting there, mindlessly playing our instruments for hours. The amount of outtakes we created that were just the equivalent of [extended miserable groan]. I was like, 'Do I know how to write a song anymore? Like, what is music? I don't know what people like about music anymore.'"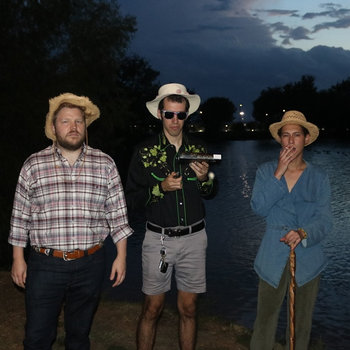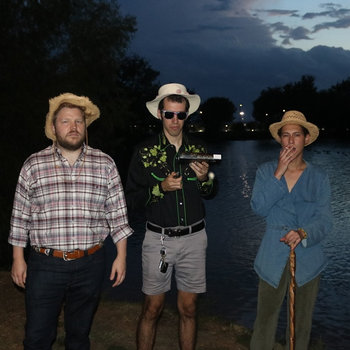 Merch for this release:
Cassette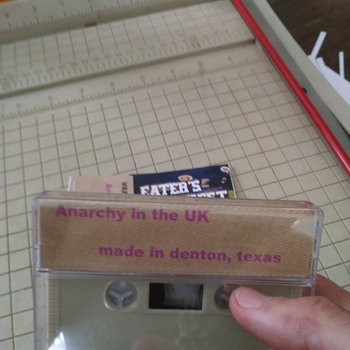 McLean isn't in every deconstructed rock band from Denton. See Wrangler Cargo Pantleg Trio, featuring Tony Metraux, Ruby Arthur, and Aaron Goekler. Though Trading Wreckage released We Can't Be Stopped, Metraux's solo EP as eric, Metraux's work on projects such as WCPT, Ariel + Bottomfeeders, Goalie, and Nobodynose & the Troubles runs close but mostly parallel to the McLean/Burgess/Eye universe. While scratchy post-punk outfit Ariel + Bottomfeeders might be his most well-known band and Goalie's jazz explorations are among Metraux's most impressive work, it's the Pantleg Trio that best represents rock music that's just been smashed to absolute bits.
"They're probably one of the closest things to the Gay Cum Daddies," McLean says. "I met Tony [Metraux] in 2014 or 2015. They joined Flesh Narc for a second on keyboard/bass, and they did like a little mini-tour with us." He goes on to discuss the importance of Justin Lemons, who recorded Eater's Digest, Metal Beach, and so many other landmark releases, to Denton's experimental scene. "I think he's one of the best audio engineers in the country by far." Listening to Eater's Digest, it's evident that his ability to bring clarity to the chaotic din of "I Hate Quotes" and "Bitching in the Afterlife" while still affording dynamism is essential to why this stuff can work.
Merch for this release:
Cassette
Named for the first openly gay presidential candidate for a major political party, The Fred Karger Memorial Lump Band consists of "political satirists" Phil and Karl (stage mononyms not unlike Awkwafina or Blueface). Their true identities are a closely guarded secret, which is why you should not look into them at all. Celebrated by somebody for their incisive commentary on albums such as Al Gore Shot LBJ and their reimagining of Lin-Manuel Miranda's Hamilton, the Fred Karger boys were shockingly quiet throughout the Trump presidency, perhaps due to the period being too absurd to satirize. Fortunately, the lumps rose once more in 2021 with Unofficial Dan Qualye Video and Donut with Water.
McLean, who released the albums on Trading Wreckage but certainly is not Karl, had this to say about Unofficial Dan Quayle Video: "[It's] like, we're gonna show you that fail comp of Dan Quayle, but we don't wanna make it easy for anybody. Like, we're not just gonna show you America's Funniest Home Videos. Like, we're gonna show you the deep stuff so you can, like, think about it." The deep stuff in question? The 44th vice president of the United States talking to himself at the grocery store for 12 minutes as he buys a single clove of garlic. Or accidentally transforming into a mustard donut. Epic fail!
Merch for this release:
Vinyl LP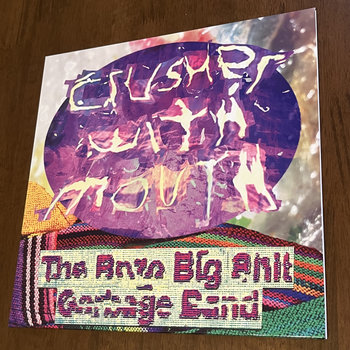 After about a decade of releases, Trading Wreckage finally put out their first vinyl record, The Bozo Big Shit Garbage Band's Crusher with Mouth, early last year. The lore runs long and deep with these guys, from when past manager Rodney Anus inserted a family friend, Frank Turds, into the lineup. The band fell into disrepair, until frontman Tony Shit (who is definitely not McLean) reformed The Bozo Big Shit Garbage Band and released a split with Max Nordile's Nothing Band, Anus and Turds turned turncoat, sabotaging several official big shit garbage functions™. Dejected but not defeated, a couple of confusingly good gigs at Mustard Zone lifted the bozos' spirits and thus: Crusher with Mouth. The tale does not stir McLean, who seems to have mixed feelings about this being the first album he decided to press to record.
"Bozo started very differently, kind of a butt rock band or something gone wrong, and I just kinda had to support them because I was like, 'Wow, this is kind of a disaster,'" he says. "Crusher slowly developed between 2017 to 2019. For how short it is, it was worked on for a very long time. Way too long…They had this lightning-in-a-bottle thing in 2016–2017 where it was like perfect. It was lopsided, but they were a crowd-pleaser. Then something happened. The live shows were total disasters, the band doesn't know the songs at all. The Bozo Big Shit Garbage Band—what a mess." Yet, despite all of his misgivings, "I think it's an incredible album."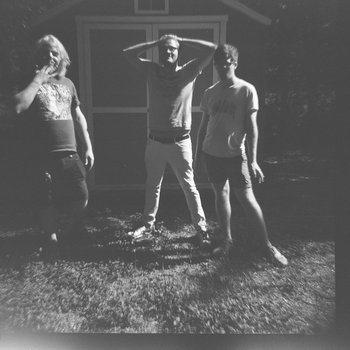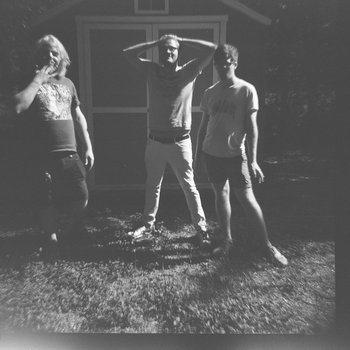 Merch for this release:
Compact Disc (CD)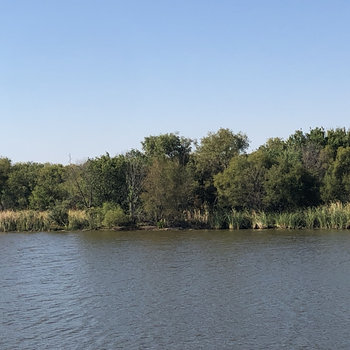 Little has stayed consistent regarding Flesh Narc beyond the McLean/Burgess/Eye core and a general sense of brokenness across their many albums. "Flesh Narc started off as this band that was doing this one thing," says McLean. "Now it's turned into this insanely complicated, infinitely branched-out thing…We kinda have eight projects that are being worked on at the same time." Flesh Narc enmeshed electronic textures into their punk aggression on 2019's Understanding Reality. On last year's A Fire No Diamond, that aggression had given way to a more muted yet surreal style: punchier and comparatively more formed than Moistured Bag, but affected by a similar skulking horror.
McLean credits A Fire No Diamond for featuring some of his strongest lyrics and for standing out among the Flesh Narc discography as a more hazy, psychedelic entry, but notes that it was strange trying to promote it on their tour with Child Abuse when what they were playing live was so different. "Our live set is the stuff we're doing now, like groovier, more rockin' music." Much of the band's material that has yet to make it to record has been played out since 2019, but as they look to close in on recording the new, funky iteration of Flesh Narc, the upcoming Cold Hearted Love suggests they might still be ensnared by the charms of soupy tape music.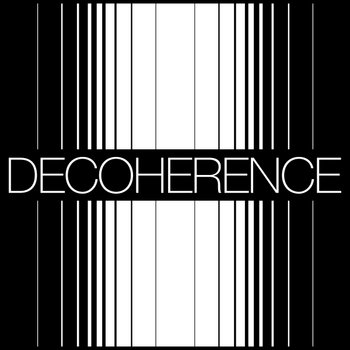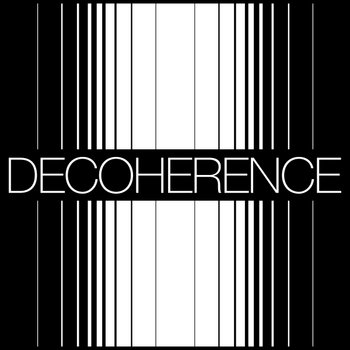 Merch for this release:
Cassette, Compact Disc (CD)
Take the loopy, winding progressions of Polvo and marry them with the abominable terror that defines Chat Pile's most chilling moments, and you might end up with Sexual Jeremy. Eight years removed from their debut album Clown, The Real Sexual Jeremy feels like a watershed moment for the deconstructed rock of Denton. Drummer/vocalist Cody Cantu leads the group in wringing the most out of standard rock instruments, utilizing atonality and syncopation in conjunction with unhinged spoken word sections and guttural screams. Sexual Jeremy is messed up and still probably the most accessible thing here, at home amongst the next-level insanity of this scene, but also ready-made to be signed by The Flenser in a couple of years.
McLean, who made the Clown tapes back in 2014 and has since shared many bills with Sexual Jeremy, recalls meeting Cantu and guitarist Ethan Hope. "Bukkake Moms helped bring Guerilla Toss through, and that is the first time I met [Sexual Jeremy]." When they praised the show (which also featured Denton's DEEP Throat) and started recording shortly thereafter, McLean took it as a major moment of actualization, recognizing this weird and wonderful world of deliberately janky rock music could continue to expand in Denton beyond his immediate circle. "That made me feel like the things I'm doing are having a tangible effect."