SCENE REPORT
Ten Latinx Acts Shaping The Future of Dallas Independent Music
By Richard Villegas · January 07, 2021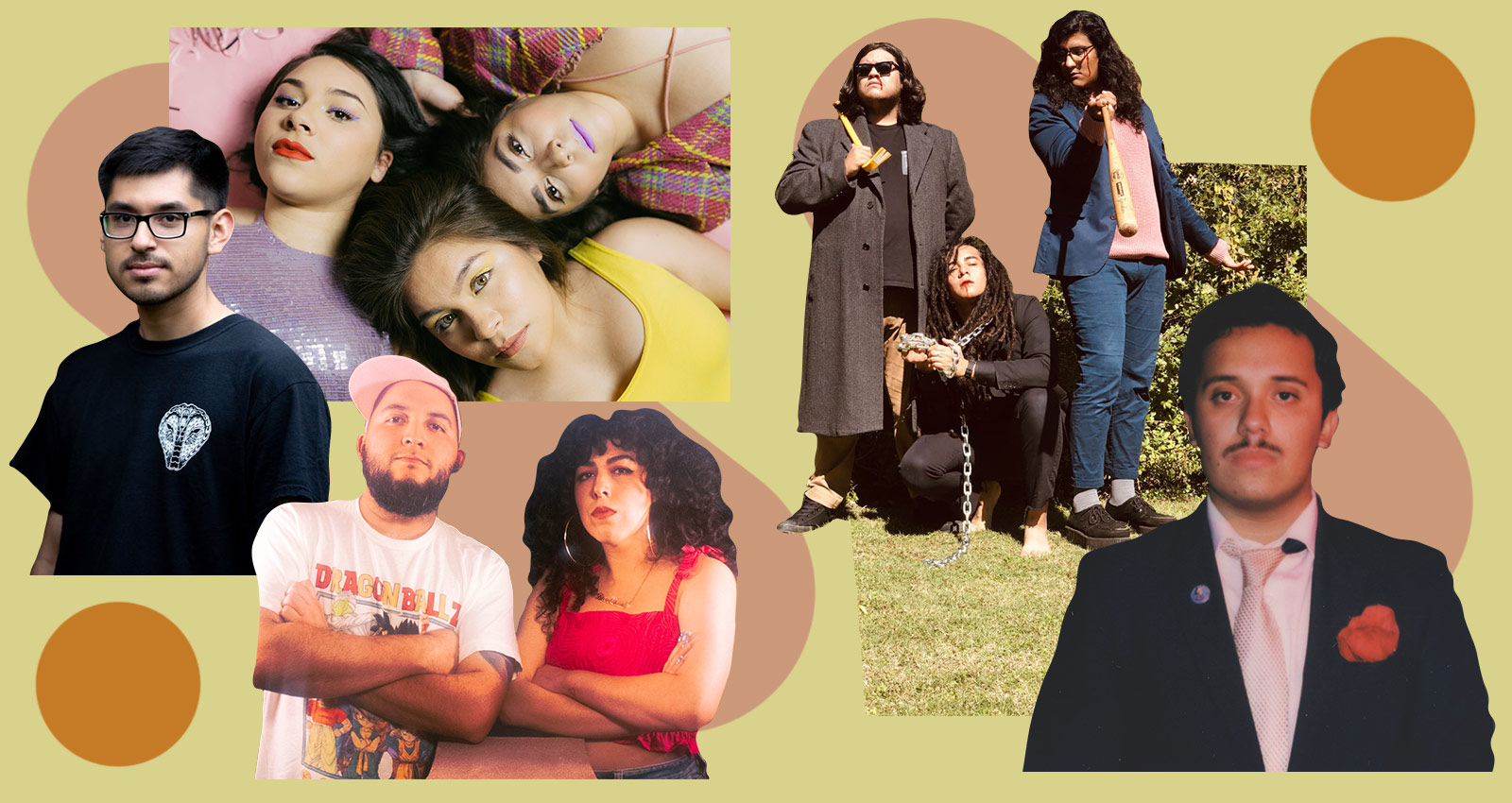 It's no secret that hometown pride often breeds fierce competitiveness, but in Texas, thriving sister cities lock horns like real-life siblings. Music is a common point of contention, whether it's Austin boasting about their world-renowned festivals and psych scene, or Houston positioning itself as a hallowed ground for pop stars and hip-hop trendsetters like Beyoncé and Megan Thee Stallion. In all of that fanfare, Dallas is often overlooked. The shining star of North Texas hardly wants for homegrown talent; they've given the world chart-topping superstars like Demi Lovato, Erykah Badu, and the recently renamed (Dixie) Chicks, as well as artsy darlings St. Vincent and Neon Indian. But while Austin and Houston have clearly defined sonic brands, many Dallasites agree that the city is still developing its musical identity—a matter that could soon change, thanks to a rising crop of fresh-faced, extremely innovative Latinx artists.
"Right before Covid hit, I would say things were really starting to pick up all over the city," says Kevin González, aka Kavvi, the founder of indie pop romantics Luna Luna, a key act in the Dallas scene. "Artists like Fishing in Japan, Pretty Boy Aaron, and A-Wall are all coming up, but there are also more people taking initiative and throwing shows on their own. In places like Deep Ellum, where there are lots of venues [like Trees, Three Links, Canton Hall, and Club Dada], shows are always happening."
Bilingual, laidback, and impressively polished since their earliest releases in 2017, Luna Luna have developed a retro aesthetic that pairs '80s-indebted synths and drum kits with a glossy, groovy sound that could enjoy steady radio play between Khruangbin and Gus Dapperton. In fact, the band opened for Dapperton in 2018, performed shows with Homeshake, Boy Pablo, and embarked on a Texas-wide Latinx all-star tour with Neon Indian, Empress Of, La Goony Chonga, and Selena cover band Bidi Bidi Banda.
Merch for this release:
Cassette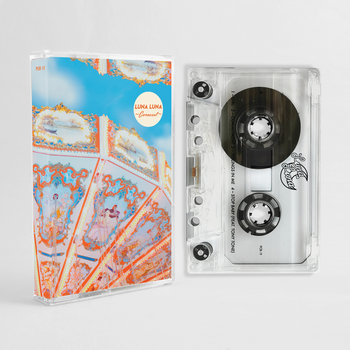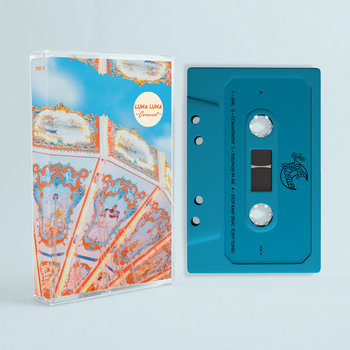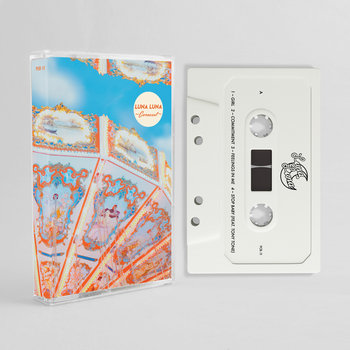 "Being Latinx in Dallas is cool, because everybody kind of is," adds Danny Bonilla, a singer-songwriter who is also core member of Luna Luna. "At our shows, we'll be looking into the crowd and it's people that look like us: dark skin, curly hair. I remember growing up, there wasn't that kind of representation. Even babies come to our shows. So being that person for anyone—it just feels really good."
Mexican-American artists have been cornerstones of every musical movement in Texas. In 1963, with the growing popularity of rock 'n' roll and rockabilly, Trini Lopez became a Dallas hero after his cover of folk standard "If I Had A Hammer" raced up the charts, earning the attention of Frank Sinatra and an opportunity to audition for The Crickets after the passing of Buddy Holly. A year later, Sam The Sham, the alter ego of Domingo Samudio, scored a massive hit with "Wooly Bully," following in the footsteps of Ritchie Valens with a stylized stage name that appealed to broader, primarily white audiences.
"There were lots of Ricky Ricardo, puffy-sleeve types at that time," says Albert Valtierra, a 72-year-old Vietnam War veteran and former president of the Dallas Mexican-American Historical League (DMAHL). "That was around the time of the big soul music explosion: Motown, James Brown, Otis Redding… So a lot of the bands that were playing at our quinceañeras and weddings incorporated that style. We called them Chicano bands, which meant they all had horns and a big-band feel. There was an undeniable connection to the Black community, so even when we were out in Vietnam, the Chicano soldiers would go over and listen to their soul music, and the Black soldiers would come over and throw 'gritos' with our music."
Valtierra has contributed to numerous organizations dedicated to the preservation of Mexican-American heritage in Dallas, working with the Association of Mexican-American Professionals until the early '00s, and co-founding DMAHL in 2008. He is also a lifelong devotee of Tejano music, a unique Tex-Mex blend of country-western epitomized by Selena, and embodied locally by groups like Sal DeLeon & The Centennials and Johnny Moa & The True King Band. Through DMAHL, Valtierra and his colleagues have also coordinated numerous art exhibitions, including a sprawling 2017 show of archival photos documenting Latin music in Dallas.
"We want to capture the history of Mexican-Americans in Dallas and we want to share it," he adds, "because it's not taught and it's not told, so that's why I think our exhibits have resonated within the community."
While neglect and the wear of time are a constant challenge for every scene, rampant gentrification has become the biggest threat to Dallas's cultural institutions. "Someone once told me Dallas has the best culture money can buy," says Scott Tucker, a Mexican-American writer, artist, and founder of dreamy rock outfit Aztec Milk Temple. "That sentence was really offensive at first, but the more I thought about it, I understood the frustration of being an artist in Dallas, because galleries and venues come and go. There are plenty of art patrons and venue owners that give everything—especially in Covid, they're doing what they can to keep things going and their staffs paid. It's just these massive corporate things that come in and screw everything up."
Beloved spaces like The Curtain Club and 1919 Hemphill have closed down in recent years, and many of the city's most promising acts continue to migrate to the coasts—or even just to Austin—in search of greater opportunity. But there are also plenty of people doing the legwork to keep Dallas artists nourished and supported. Labels like Dreamy Life Records and Idol Records have amassed vast catalogs that unfold like oral histories of the North Texas underground. Central Track, the De Colores Collective, and legendary alt-weekly The Dallas Observer, also diligently cover new voices and trends, preserving the place of Dallas music in local media. Tucker also highlights the influence of the University of North Texas in Denton, where top-notch arts programs pour a constant stream of creatives back into the Dallas-Fort Worth area, most notably Neon Indian's Alan Palomo and The Polyphonic Spree's Tim DeLaughter.
"Dallas is a city still searching for identity," says Tucker. "It's not comfortable with itself yet, and developers treat culture like it's expendable. The underground community is still small, so artists and bands look out for each other all the time. But the scene has definitely grown. It just needs to keep growing."
Keeping our sights on the future, here are ten Latinx acts ushering in a new era for Dallas independent music.
Merch for this release:
Compact Disc (CD)
The hottest new band on the Dallas scene, Luna Luna have successfully tapped into the mellow-pop zeitgeist that made stars out of Cuco and Clairo, while adding their own sweetheart twist. Their excellent debut EP For Lovers Only is a collection of shimmering cuts that could soundtrack everything from a clammy-handed first date to the cinematic slow dance at a high school prom. Their R&B-influenced follow-up Carousel dropped late last year, and they've been releasing new singles over the course of 2020, even spurring parallel projects from keyboardist/co-songwriter Danny Bonilla and drummer Kaylin Martínez, the latter a member of punny art-rock outfit Manifest Destiny's Child.
An effervescent collision of '60s girl group charm with biting riot grrrl-influenced lyrics, The Bralettes have grown into thrilling young stars of the Dallas garage scene, complete with empowering, uplifting mantras brandished across their bios and social media. Their 2019 debut album Cheers! is filled with deceptively bouncy tracks like "Scary Harry," "Party," and "Enough," which will get you on your feet while the group dissects sexual harassment, toxic relationships, and physical insecurities. With Covid-19 putting a damper on their tight touring schedule, The Bralettes went back in the studio; recording and releasing a new EP in November that explores a darker, grungier sound.
With a sound steeped in neo-soul and '90s R&B, Ariel + The Culture have been a Dallas staple for the past few years, framing frontman Jason "Ariel" Bobadilla's slick-tongued crooning within soaring beat and horn arrangements. Their 2019 debut EP NOSTALGIA is filled with silky jams like "WALK OUT" and "ON THE MOON," as well as the occasional dip into high energy bangers, most notably on "GO OFF" which thumps on a pseudo-reggaetón beat. Once a shapeshifting collective of musicians, Bobadilla has decided to carry on with the project as a solo act, kicking off this new chapter with "Dame Tu Amor," an effusive, longing cumbia love letter to his partner out in Austin.
Meteoric hip-hop crew Chroma have been making a splash since late 2017, when rappers Bleu Santana, Kalid Abdul, and Polo came together with graphic artist Andrés, videographer Marvin, and their now-manager Jonathan to form an innovative and horizontally-organized creative collective. Their 2019 debut The Year of the Puma oscillates between boom-bap minimalism and futuristic beats, incorporating clever organic tinges on tracks like "Gelatina" and "Dulce." Chroma foster collaboration with every release, constantly crossing over with local contemporaries like A-Wall and Pretty Boy Aaron, which became the primary catalyst behind their sophomore LP collab, Primavera.
Merch for this release:
Cassette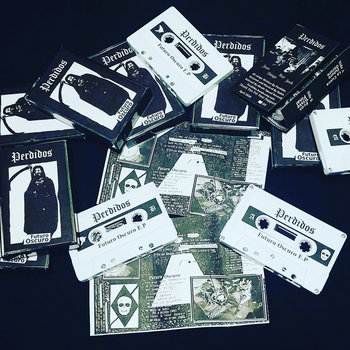 The tide is constantly changing in the Dallas punk scene—one moment, the city is mourning the closing of an iconic DIY venue like 1919 Hemphill, which shuttered unexpectedly last year, the next it's celebrating the release of Everything Is A-OK, a new documentary that collects footage and anecdotes of the city's rich punk history. A band like Perdidos is a perfect example of the scene's immutable grit. Across two apocalyptic EPs built on chainsaw riffs, punishing drums, and singer Diego's searching wails, are bleak tales of immigration and alienation, capturing the realtime anxieties of Dallas's Latinx community while reflecting punk's commitment to social criticism.
Merch for this release:
Vinyl LP
Hailing from McAllen, Dezorah was formed in 2014 when Dallas natives Danica Salazar and Eric Martinez began spinning their love of hard rock, Latin jazz, and sci-fi into an exploratory new prog-rock project. Keeping a foot in each city, the band cites inspirations ranging from aliens to the Legend of Zelda, releasing two soaring EPs, Tierra Eterna and Creando Azul, as well as a delightfully intimate live session where they dipped into slow jamming and cumbia. Dezorah's heart-pounding musical dueling is fantastically displayed on cuts like "In Weight" and "Aware," where Salazar's evocative vocals glide expertly over the band's sonic maelstrom.
Merch for this release:
7" Vinyl, Cassette, Vinyl Box Set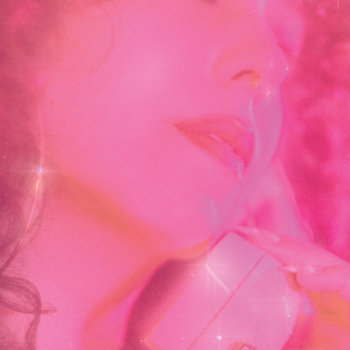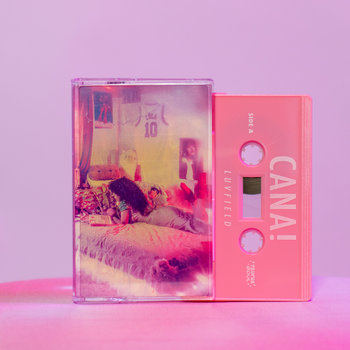 In sharp contrast to Dezorah, Salazar recently unveiled a new parallel project called CANA! alongside co-writer and producer Johnny Garza, which dives head first into the nostalgic and undeniably catchy waters of freestyle music. Harkening back to Lisa Lisa, Judy Torres, and other Latin synth-pop stars who defined the East Coast freestyle sound of the late '80s and early '90s, CANA!'s debut EP Luvfield is a shimmering and impressively accurate recreation of period sounds with a modern twist. Powdery synths, unrelenting drum machines, and Salazar's syrupy vocals on cuts like "Without U" and "R U in Love" could transport you to an imaginary packed '80s dance floor where Jellybean Benitez and Masters At Work are manning the decks.
One of the newer faces on the Dallas scene, Brian Rodsal melds emotional R&B with trap swagger for a series of earnest, tremendously catchy earworms. The young singer-songwriter and producer's 2019 debut EP, When A Butterfly Thinks It Can't Fly, is a synth-heavy ode to introverted romantics that's full of hypnotic vocal melodies. But while the sadboy vibes are strong, Rodsal continues to come further and further out of his shell—particularly on last year's euphoric singles "Better Days" and "Fade Away v2," which reach for the bold heights of stadium singalongs.
Dance punk trio Sub-Sahara have gained a loyal following across Texas for their high-octane live shows, and they aim to capture that lighting-in-a-bottle energy with every new release. Hitting the scene with 2016's Servant EP, the band has steadily perfected their mix of barreling guitar riffs and metallic percussion, most notably on their latest EP Infatuation, which features stand-out cuts "Ulna" and "Siberia." With a strong sense for melodrama and visceral songwriting, Sub-Sahara's most recent single "13-12" is a cheeky evisceration of police brutality conceived after the murder of George Floyd and the subsequent protests that set the summer of 2020 ablaze.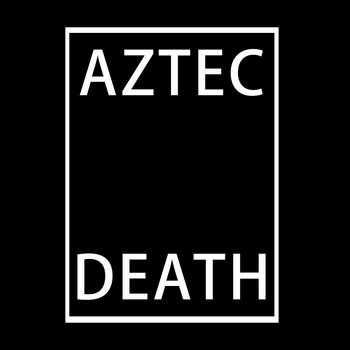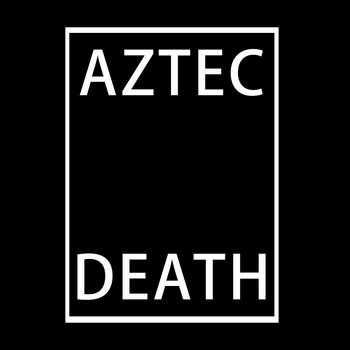 Aztec Death's moody records draw from a bubbling cauldron of influences that range from post-punk to shoegaze and death rock, pairing an affinity for dark sounds with cutting anarchist lyrics. Debuting with a 2015 demo, followed by their 2016 full-length Machine, the band has found its footing in Dallas's punk scene while also embracing an unexpectedly danceable sound in recent years. Spend some time with 2019's Consequence EP, where Aztec Death's kaleidoscope of themes and ambitions spin out in balanced, yet sometimes explosive, ways.