LISTS
A Guide to Chicano Soul on Bandcamp
By Josh Feola · Illustration by Josie Keefe · October 05, 2020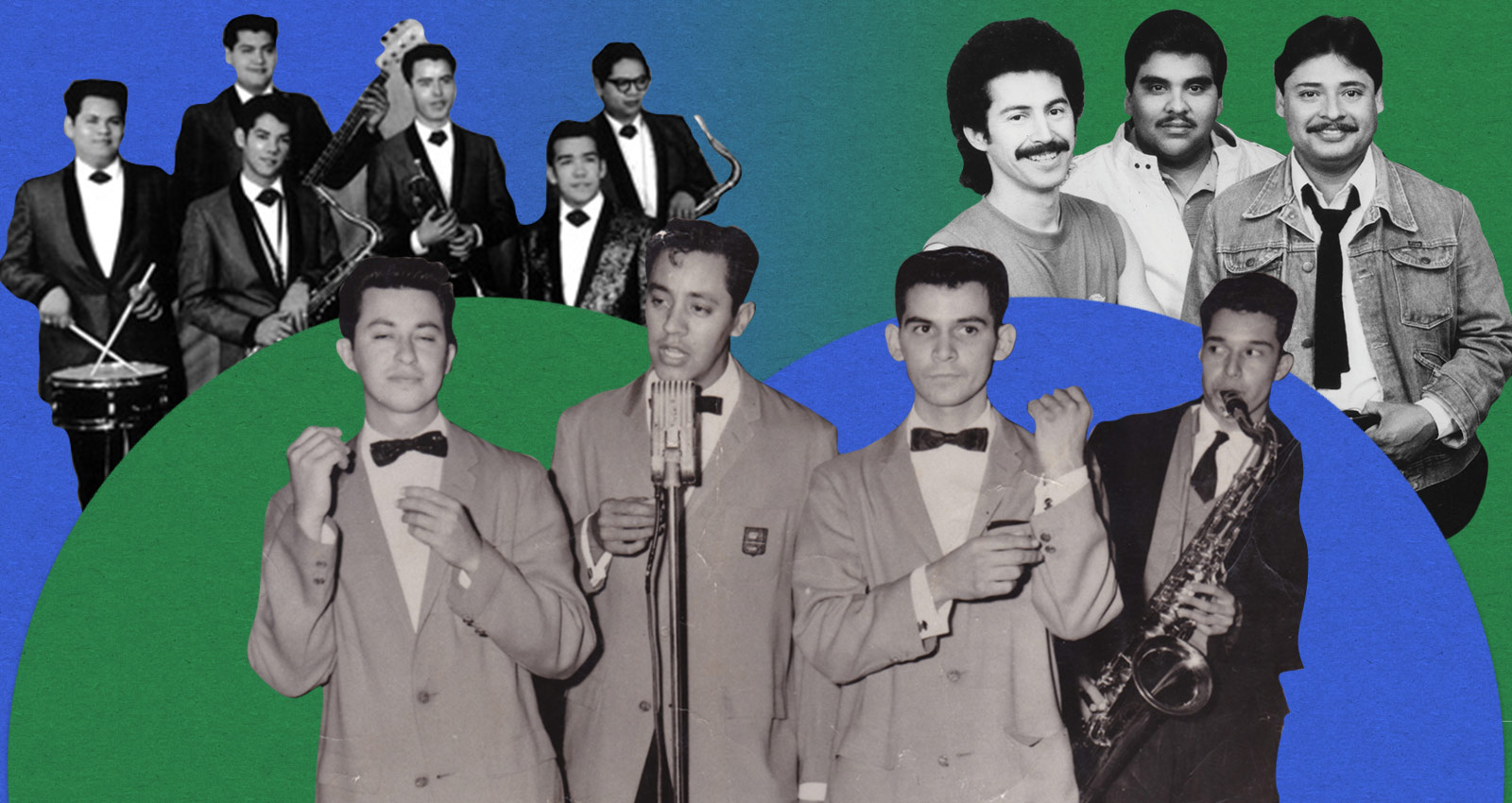 Pioneered by artists from San Antonio, Texas like The Royal Jesters and Sunny & the Sunliners, "Chicano Soul" refers to a specific fusion of mid-century Mexican-American and Black musical cultures. The music found an enthusiastic audience among Latino communities and sock-hopping youth throughout the southwestern United States. Over the course of the '60s, in places like El Paso, Albuquerque, Phoenix, and L.A., a growing crop of new bands gave the movement regional flavor, bookended by the conjunto-inflected deep soul of the San Antonio bands on one side, and the R&B- and jazz-heavier "Eastside" L.A. sound on the other. These artists established a vital, DIY musical subculture that would pave the way for the Chicano cultural movement of the '70s. Though it hasn't received as much attention as contemporaneous hybrid sounds like the percussively heavier, Afro-Caribbean-influenced Salsa and Latin Jazz being forged around the same time in New York, the Chicano Soul sound is reaching a new generation of fans and followers today thanks to a handful of dedicated labels, musicians, archivists, and historians.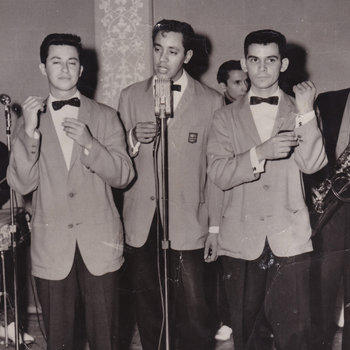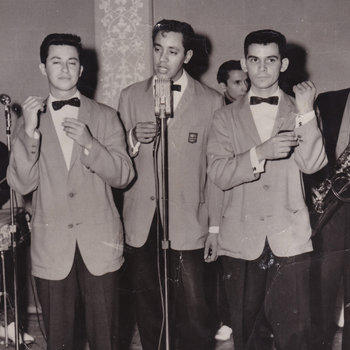 According to Ruben Molina, whose book Chicano Soul is the definitive text on the topic, some of the foundations for this distinct sound were laid in late '50s San Antonio. Aspiring musicians from the city's predominantly Latino West and South sides took in performances by James Brown and B.B. King, who'd tour through clubs in the city's predominately Black East side. "One thing that distinguished San Antonio from other cities in the south and maybe in the country during the '50s," Molina writes, "was that in a time when everything was racially segregated, the clubs and musical groups were integrated."
As early R&B, soul, and rock 'n' roll hit San Antonio, the eager teens who adopted these sounds found creative ways to connect Motown and Memphis innovations with modes that had been locally popular for generations. Conjunto took root in the late 1800's as accordions and polkas brought by German and Eastern European immigrants mixed with Mexican traditional music. Ranchera, a rural, working-class songwriting style, rose to popularity with the Mexican Revolution in the early 20th century, with overlapping sub-genres like the three-part harmonized tríos románticos gaining steam in the '40s.
By the late '50s, Young San Antonians who wanted to mash up influences had a variety of venues in which to do so: school dances, church functions, record hops, VFW halls, and venues set up to entertain troops at the four major military bases in the city. While R&B groups would play at Eastside clubs like Key Hole and Cadillac, the young bands belting three-part harmonies were doing their thing at dance halls on the city's West side.
The key elements of the "Westside Sound" can be heard in the discography of The Royal Jesters, who formed in late '50s San Antonio as high-schoolers. Placing a wavering, reverbed Hammond organ at the front of the mix and swapping conjunto's button accordion with an evolving backup band of sax and horns, the Jesters put a sugary spin on doo-wop with their sweet vocal harmonies.
"I would also describe it as having this 'drunken, off-key' feel to it, especially when it came to the guitars and horns," says Rae Cabello, a San Antonio native who directed a series of Royal Jesters reissue projects for Numero Group. "There's so much pitch-bending involved that it gave these recordings this warbled sound. In some recordings, the strings on the guitar sounded like they hadn't been changed in months—whether it was intentional or not, that became a signature sound within that era of production."
The early Chicano Soul bands were DIY by default, which was another factor in shaping the sound. "I think many of the artists in that scene had to have some DIY mentality due to the lack of opportunities given to Latinos," says Cabello. After recording a few hit singles and weathering several lineup changes, the Royal Jesters founded their eponymous label in 1965. They also leased their own dance hall, Patio Anda Luz, a home base for musicians in their orbit.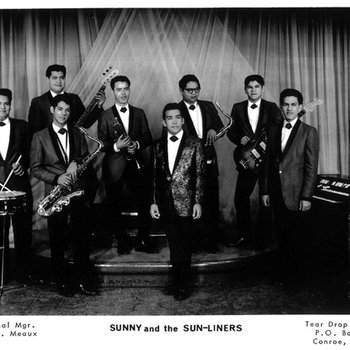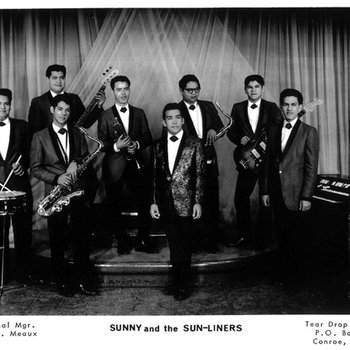 While the Royal Jesters cemented their status as hometown heroes, their local peer and contemporary Sunny Ozuna put Chicano Soul on the national map. With his bands the Sunglows and, later, the Sunliners, Ozuna toured extensively on the "Menudo Circuit" out of San Antonio to other Texas cities, throughout the Southwest and California, and north to ballrooms and dancehalls catering to migrant workers in the Midwest. Sunny and his cohort "made their way up north in Winnebagos, reworked school buses and old station wagons," writes Molina in Chicano Soul.
Sunny & the Sunglows' biggest success was Ozuna's first studio recording, "Talk to Me," which hit #11 on Billboard's national chart and sold almost a quarter-million copies. The group appeared on American Bandstand in 1963, an impressive milestone achieved only five years after forming at Burbank high school.
This early success was only the beginning of the road for Ozuna, who has lent his robust set of pipes to a wide range of tunes drawing from R&B, rock 'n' roll, funk, soul, country, ranchera, and conjunto. Along with fellow traveler Little Joe Hernandez from Temple, Texas, he's seen as a pioneer of Tejano music, another hybrid form with deep roots in San Antonio.
Ozuna's work has gained a new wave of followers thanks to the efforts of Brooklyn-based label Big Crown, which put out a reissue album in 2017 and released a tribute album of Sunny Ozuna covers in September. "We set out to put Sunny's music in front of a new audience, I know for sure we did that," says label-runner Danny Akalepse. "Sunny, his family, and us here at Big Crown are all very happy with how that has gone down. If that has been a gateway to people finding out more music and culture then it is in line with what we are always hoping to be doing."
Merch for this release:
2 x Vinyl LP, Compact Disc (CD)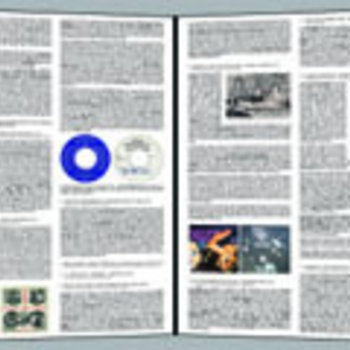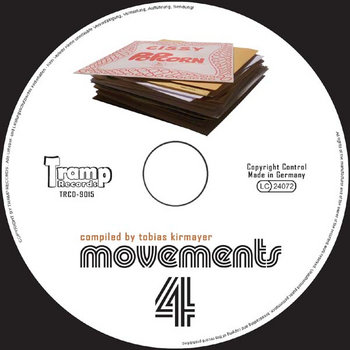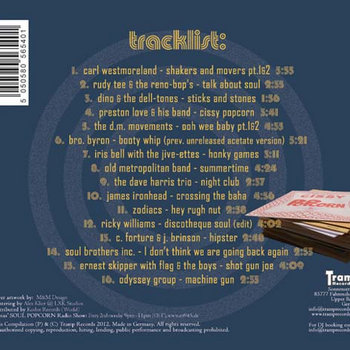 The Royal Jesters and Sunny Ozuna have received the most comprehensive reissue projects in recent years. Still, there were many other bands in San Antonio articulating different elements of the Chicano Soul sound. As they traveled, they planted seeds that inspired new groups in other parts of the country. San Antonio musician Rudy T. Gonzales toured through the Midwest with his band the Reno Bops, linking with a grocery store owner in Saginaw, Michigan who booked Chicano Soul bands in the region. Through this connection, Gonzales produced one of the defining garage tracks of the '60s, "96 Tears," written by the teenaged kids of migrant farmers in Michigan who gained a national following as ? and the Mysterians.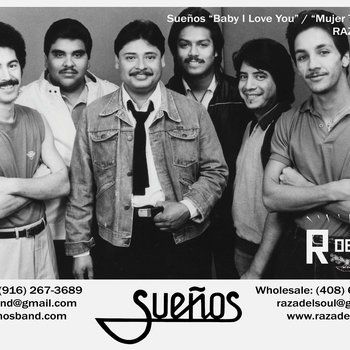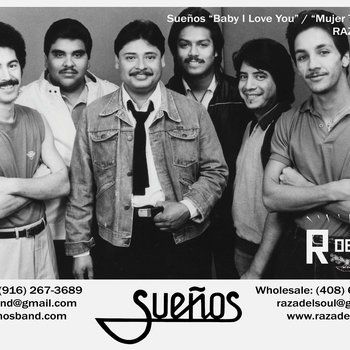 Merch for this release:
7" Vinyl, Vinyl Box Set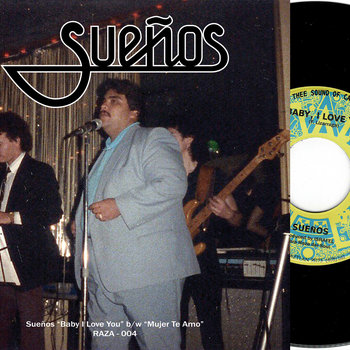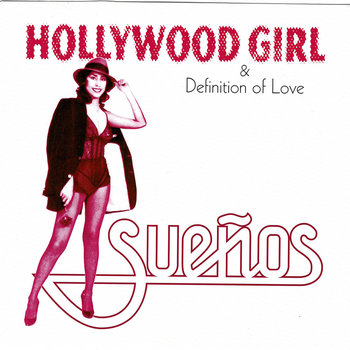 Other cities with large Mexican-American communities adopted the Chicano Soul sound and put their spin on it. "The bookends are San Antonio and Los Angeles," says Ruben Molina. "The sound coming from each city is unique, but they draw from the same source: Black R&B and Soul." Thee Midniters, from East L.A., pioneered an "Eastside sound" through the '60s; by 1968, they were among the first to explicitly tie their music in with an emerging sense of Chicano identity with their track "Chicano Power."
As the Chicano cultural movement gained force throughout the 1970's, some pioneering Chicano Soul artists shifted toward more identifiably Mexican musical traditions to articulate a new form of Tejano. But the Chicano Soul sound and history remained an important touchstone throughout this period. Sueños, which formed in Sacramento in 1979, adopted the Chicano Soul mantle as part of their identity, according to bassist and bandleader Frank Lizarraga. In addition to Spanish-language ballads, their early material included the "English styles of Oldies" pioneered by the first-wave Chicano Soul bands. "Our song arrangements consisted of a driving rhythm with refined vocals and harmonies, and whether we played in Spanish or English, we had the soul of Chicanos in our music," he says.
Jose Valle, whose label Raza Del Soul has been instrumental in reissuing their back catalog, says that "the Sueños story is special because their recording career speaks for the experiences of many Chicano artists, finding it hard to make it in the biz and always being labeled or segregated. The majors may have ignored them because they were Chicano, the Mexican labels just wanted them to record Mexican music, and the Chicanos just want the Oldies!"
Merch for this release:
7" Vinyl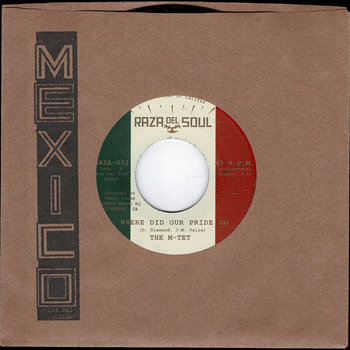 Valle grew up on the East side of San Jose, a vibrant spot for Chicano culture during the '70s and '80s. "Oldies is life, heard at weddings, funerals, break ups, and make ups," he says. (For those who grew up hearing this music at backyard barbecues and family functions, like Valle and Cabello, it was referred to simply as "Oldies." Ruben Molina came up with the term Chicano Soul to give a "neutral and all-encompassing" framework for discussing this history in his book.)
Like the original Chicano Soul pioneers, Valle's project is DIY by default, articulating a history and serving a historically overlooked community. "Both [Sunny Ozuna and Thee Midniters] were indie artists with their own indie labels, and had to promo their own shows and scene," he explains. In that same spirit, Valle launched the Souleros Ball in 2009, an annual event for rare soul collectors to meet and share their music and knowledge. "Raza has always been marginalized in every aspect of American society, so naturally Raza tends to be our own market due to isolation, cultural deprivation, and lack of opportunity to cross over to the mainstream," Valle says. "It's important for Raza to sit at the same table as businessmen and women, and not just to be content as consumers."
Valle is also a producer and has cut a few vintage soul singles with his group Thee Baby Cuffs. Their track "Where Did Our Pride Go" was released on the day of Trump's inauguration as a response to a troubling shift in American discourse. "I just wanted to instill pride in our Raza and challenge our thinking."
Merch for this release:
7" Vinyl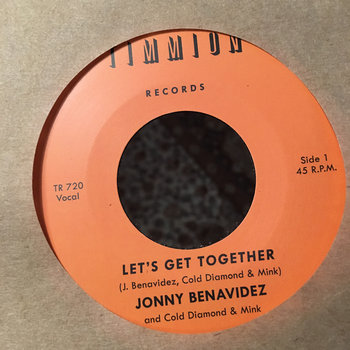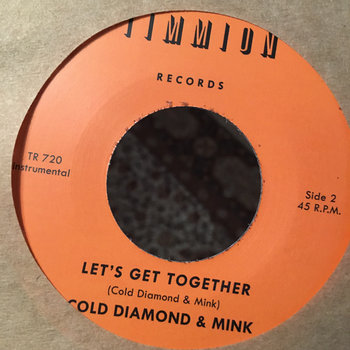 Jonny Benavidez is another contemporary artist channeling the Chicano Soul sound in fresh directions. His musical awakening came via a box of 45s he inherited from his grandparents as a pre-teen, a collection mapping the sonic distance between James Brown and Sunny Ozuna. Benavidez says that Chicano Soul as passed down from his family "was a huge influence," and is quick to add that his personal vocal style, honed through stints in harmony groups in Texas and California, owes just as much to the Black pioneers of doo-wop as it does to any Chicano forebears.
"Chicano Soul is what it is, soul music made by Chicanos that was heavily inspired by our African-American brothers and sisters," he says. "I'd say this music really gelled with a lot of Hispanics in the late '50s, as we share a lot of similarities with African-Americans and others having to deal with the color of our skin, and being heard from our hearts and souls throughout our traditions and what little we had."
For his upbeat single "Let's Get Together," Benavidez teamed up with Timmion Records, a specialty funk and soul label out of Finland that presses their vinyl and cuts backing tracks with their in-house soul band, Cold Diamond & Mink. The label was founded in 2000 by a few sample diggers who fell down the rare soul rabbit hole and never came out. Timmion recently launched a sub-label called Stylart with a 45 for Valle's band Thee Baby Cuffs, and is working on a full-length album with Benavidez, who describes the international collaboration as "very digital, but very natural all at the same time."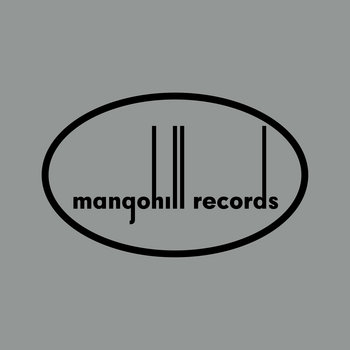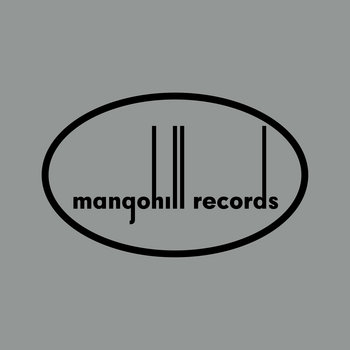 Merch for this release:
7" Vinyl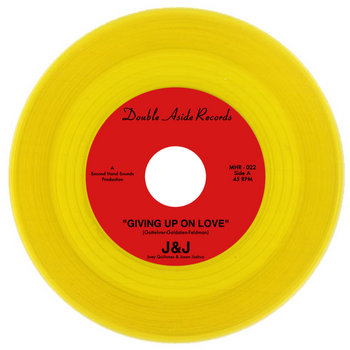 Other labels and artists have paid homage to Chicano Soul roots in exciting ways. This cover of "Giving Up A Love," classic by Thee Midniters comes from J&J: Joey Quiñones of L.A. souldies band Thee Sinseers, together with Jason Joshua Hernandez Rodriguez, who runs the Mango Hill label in Miami. A life-changing experience meeting Sharon Jones & The Dap-Kings in 2013 led Rodriguez toward more in-depth engagement with the Chicano Soul sound as a collector, musician, and label-runner.
"These guys would have to play this music and press out their records and come out with their own labels to do that, to give the people music," he observes. Labels like Mango Hill, Big Crown, Colemine and Penrose Records, along with Raza del Soul and Timmion, reflect the enduring legacy of Chicano Soul as well as a new generation of cultural producers who are taking advantage of the vinyl resurgence to keep this piece of American cultural history vital and future-facing. Thanks to their efforts, there's now a network of Chicano Soul acolytes stretching from Helsinki to Tokyo, and a steady groundswell of activity in Southern California, where bands like Thee Sinseers and Thee Sacred Souls are keeping the sound alive.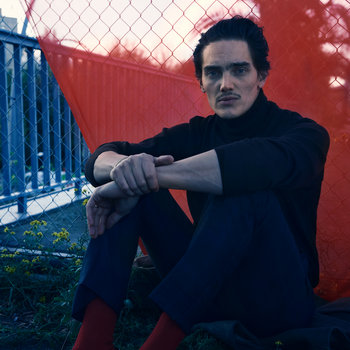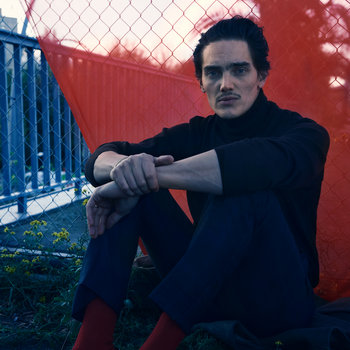 Merch for this release:
7" Vinyl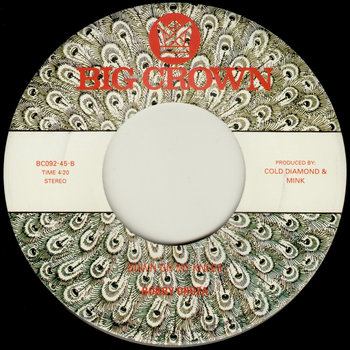 Rambo Salinas, who grew up in south Texas and now lives in San Antonio, says that "there has definitely been a huge resurgence in the Chicano Soul sound over the past seven years." Salinas settled in San Antonio in part to track down the still-living pioneers of the sound who've gotten less attention, and to document their stories. He helps manage the San Antonio branch of record shop Friends of Sound, which was recently priced out of its original location in Austin. "I've watched as many records have gotten harder to find, and the prices get astronomical," he says.
"I think it was one of the last untapped veins in the history of American music, and its inclusion in the history books was needed," says Ruben Molina, whose book triggered new interest in the music after its first edition was published in 2007. For Jonny Benavidez, who's now in New York, renewed interest in Chicano Soul is cause for measured optimism. "The following is there as far as the enjoyment of listening and collecting the music, but for entertaining purposes we've seen only a small handful of some Brown Eyed Soul bands," he says, using another phrase commonly associated with the same sound. "I feel like the music itself, and the tossed-around label for it, is just getting more attention than ever before, and I'm excited for that 'cus us Brown folk can get down too! […] Let's just respectfully hope it's not a phase of some sort—let's continue to educate and share."