SCENE REPORT
The Secret World of Chinese Indie Pop
By Jude Noel · Illustration by Jiayi Li · January 26, 2022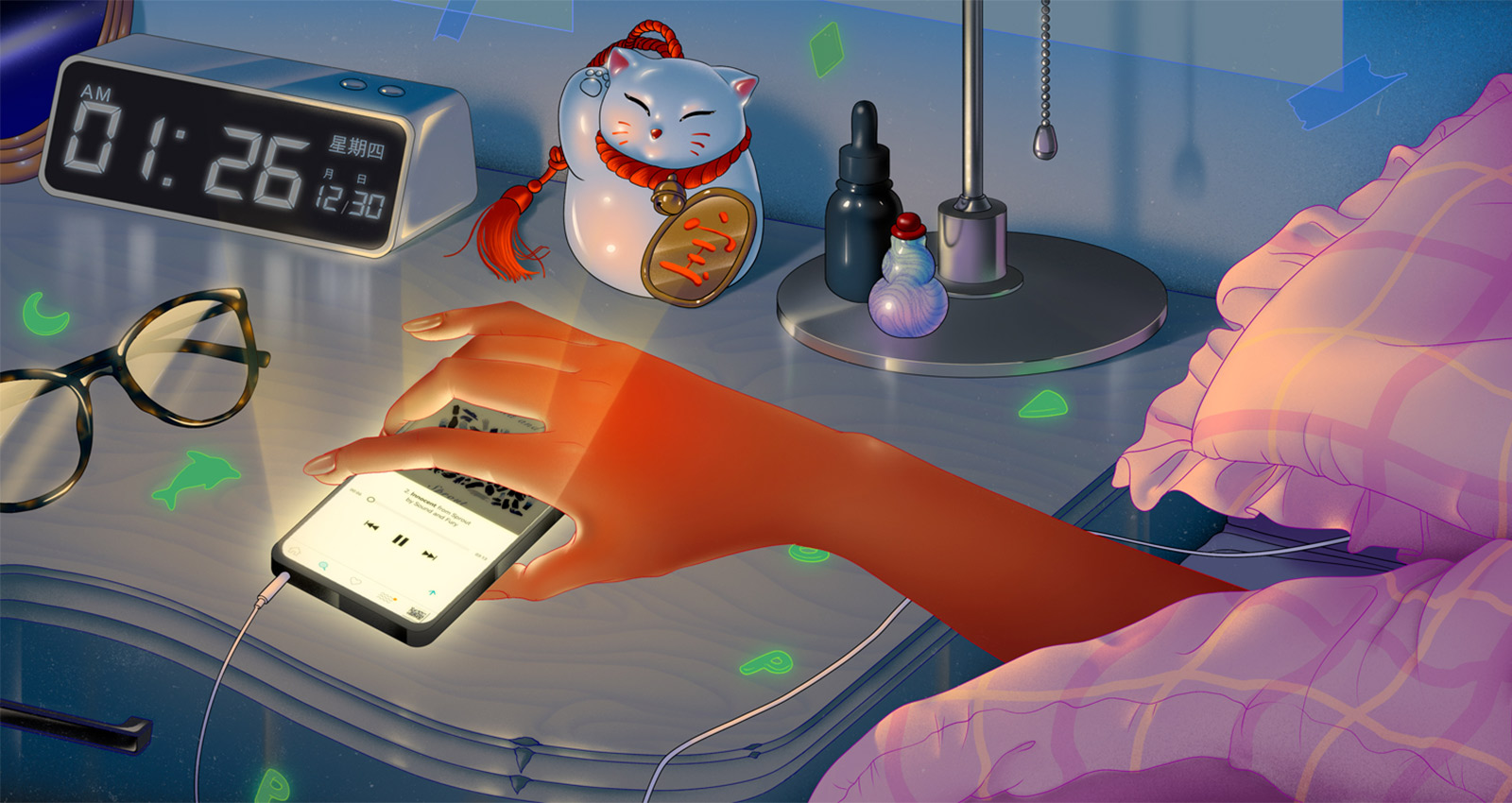 The dream of Sarah Records is alive in China, 27 years after the influential British label pressed its last release. Though more interested in fostering a domestic community than making waves in the West, the nation is home to one of the most fervent indie pop scenes in the world today—a cross-country network of boutique labels that share members, releases, and an enthusiasm for all things twee.
Southeastern cities like Guangzhou and Shenzhen may be the genre's nerve center, says Will Griffith, who runs the blog LiveChinaMusic, but indie pop has spread, "like wildfire over the past couple of years," spawning new projects and regional sounds in the process.
"Indie pop scenes have been looking more to their neighboring Japan and Taiwan for guidance, as we hear more and more elements of city pop in these twee sounds," Griffith says. "Since the indie music scene has become more and more accessible and marketable, we're seeing indie pop bands of all ilk emerging across China, from the more saccharine Britpop-inspired sound of acts like Shanghai's Loft Beach to the lo-fi jangle of bands like Qingdao's The Bootlegs."
Bands form and dissolve at a rapid pace, manufacturing a sense of scarcity within a scene that produces an imposing amount of music each year. As with the Sarah Records discography of yore, many of the best Chinese indie pop songs appear on the flip side of a group's lone 7" single or buried in a compilation tape's tracklist.
Diving headfirst into a label's catalog in pursuit of hidden gems is the best way to acquaint yourself with the subculture. We've compiled a list of some of the best Chinese indie pop imprints to start with and notable releases from each.
---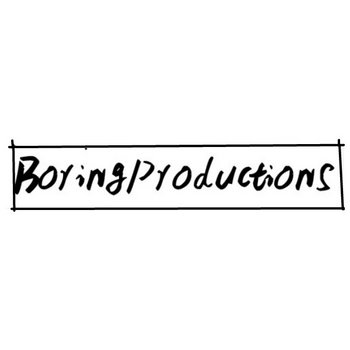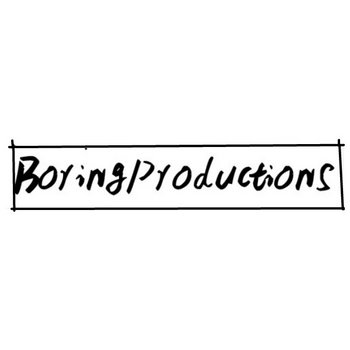 Merch for this release:
Compact Disc (CD)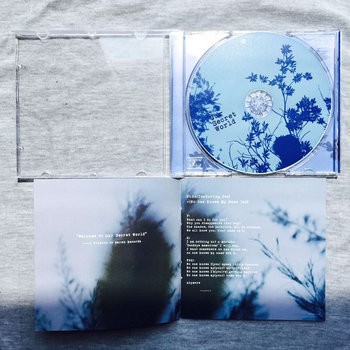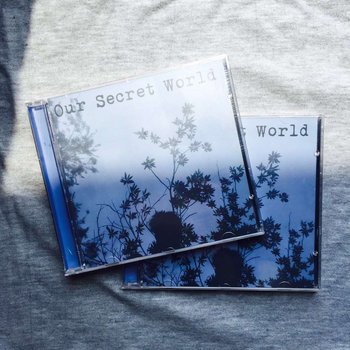 BoringProductions's Our Secret World compilation, assembled in 2015 to commemorate the 20 years since Sarah Records shuttered, is a roadmap to indie pop in Southern China. Released in tandem with the now defunct imprint Full Label, it's split between covers of classic Sarah tunes and originals, the album picks up right where its inspirations left off, emulating the bookish disposition and hiss-y fidelity of bands like Blueboy and The Sweetest Ache with uncanny accuracy.
Label founder Jovi isn't as interested in breaking ground as he is in resurrecting a movement he was born too late (and too far away) to have experienced firsthand. Though his revivalist vision initially extended to friends and his own projects like Atta Girl and Butterbeer, Boring's discography has become increasingly international over time, including like-minded bands from the Philippines, Indonesia, and Russia.
Merch for this release:
Compact Disc (CD), Cassette, Vinyl LP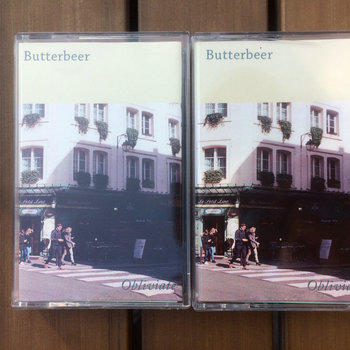 One of the label's many compilations would be the more obvious choice as an introduction to BoringProductions, but it's this collaboration between Jovi and Chestnut Bakery frontwoman Rye that most succinctly sums up their collective style. Named for a fictional drink that anyone who's read Harry Potter has daydreamed about, the duo's songwriting yearns for their own youth, as well as the adolescence of their Gen X forebears; two eras that don't overlap literally, but spiritually. "Listening to Another Sunny Day" is a song about seeking out Sarah Records alum ASD as a bulwark against heartbreak, while "Phoebe's Oatmeal Cookies" perfectly encapsulates teenage whimsy in just two lines: "All of a sudden I want to buy and read a random book/ I thought it was cool having super dramatic curly hair." Despite the many references to British culture on Obliviate, it sounds quite similar to American groups Galaxie 500 and The Innocence Mission, threading staccato electric riffs through cozy acoustic chords.
Sound and Fury
Sprout
Merch for this release:
Vinyl LP, Compact Disc (CD), Cassette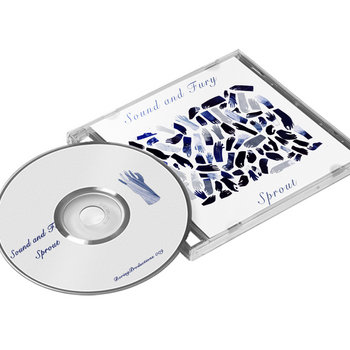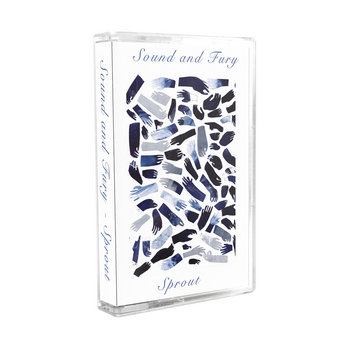 Emulating the jangly proto-shoegaze texture of My Bloody Valentine's You Made Me Realise EP, Sound and Fury bury their brisk pop songcraft beneath blankets of distortion and open-chord intrigue. Guitarist Fan Shuai and keyboardist Kuang Ying share vocal duties, each whispering into the turbulence with fey indifference. LP Sprout reels the listener in with its charm in one breath and obfuscates in the next, vocals always just out of reach despite its catchy guitar leads and inviting atmosphere.
---
Merch for this release: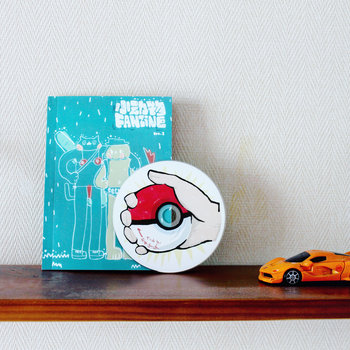 One of the younger labels on the scene, Changsha's Small Animals Records was born in 2018 as a fanzine and mixtape series.
"We were influenced by Taiwan's 'underground society' and other DIY music scenes. Qiii Snacks Records and Chinese Football were also close to us doing some interesting things," says label co-founder Bolin. "Jovi [from BoringProductions] showed us the Chinese subtitled version of the Sarah Records documentary at the time. I immediately got the idea to make a zine. We contacted interesting musicians and comic lovers to work with us, and together we made mix CDs and tapes!"
Since then, the label has published two issues of the Small Animals zine, each bundled with an exclusive compilation, an album, and three EPs. Illustrator RINDO provides cover art for the bulk of the catalog, while Bolin is joined by Cotton Range bandmate Range on the administrative end.
"I do think that only DIY can realize the desire to control the things I love," says RINDO.
Merch for this release:
Cassette, Vinyl LP, Compact Disc (CD)
Counting Stereolab, Dinosaur Jr., and Modern Baseball among their favorite bands, Cotton Range's 2019 debut record traces the influence of early '80s indie pop to the scene's contemporary, emo-tinged offspring, piecing the best ideas together to create a sound that's acutely nostalgic, but for no era in particular. It's youth itself that's the band's primary source of inspiration. Set during summer break, Galaxie Bus is a loose concept EP about idle days and imagination, reminiscing about strawberry milkshakes and humming cicadas as blissed-out guitar chords whip up a muggy atmosphere. The record's best songs, like "Forest Tunnel" and "Summer Drink" sound a lot like The Sundays: starry-eyed but bittersweet.
Subtitled "Burning," the first edition of Small Animals's Courage Unplugged series contains a pair of bare-bones live recordings by each of its participants: Shit Little Wolf, Cotton Range, AutismRadio. "The name 'Burning' means that we hope that we will transform while creating," says Bolin, invoking the image of a phoenix rising from the ashes. Here, we're listening in on three bands at their most vulnerable, unshielded by electric grit.
---
The aforementioned Our Secret World compilation marked the end of the road for Guangzhou's Full Label, whose discography is largely preserved on social networking platform Douban, but it also hinted at the work soon to come from its remaining members.
Launched in 2016 by a group of six Full Label alumni, Qiii Snacks Records has turned out a sizable backlog over the past half-decade, initially specializing in ramshackle twee-pop and emo before embracing a more eclectic mix of genres in recent years. While bands like yourboyfriendsucks! and Power Milk still hold things down on the indie pop front, their latest crop of releases includes a sinister industrial project by Indonesian duo Senyawa, xsgacha's surreal trip-hop debut, and a freak folk album by Hong Kong's Kimberley Road Union.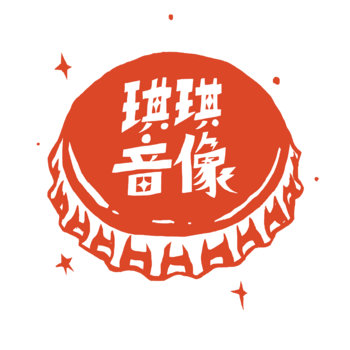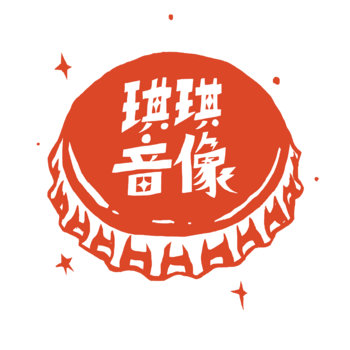 This 2016 EP by yourboyfriendsucks! acts as a de facto mission statement for Qiii Snacks Records: it pays tribute to its college rock ancestors, it's endearingly sloppy, and above all, it's a really fun time. Track one finds the Guangzhou-based group peeling back the veneer of fuzz from the Jesus and Mary Chain's "Just Like Honey," revealing its soft interior. The energy ramps up from there, peaking with the frenetic drum fills of "diu x 3" (written entirely in German) and concluding with squalls of slacker-rock feedback on closer "all your secrets."
If the kitschy cover art doesn't clue you in, Xiamen trio Cheesemind's affinity for city pop becomes apparent in the opening seconds of their 2019 EP Bay Park Serenade. An alarm clock rings, a drum kit's windchimes sparkle, and breezy major seventh chords emerge like sun through the blinds. No matter what time you're tuning in, intro track "Natural" evokes the feeling of biking through a vintage cityscape at the crack of dawn. Singer/keyboardist Qiu Ruibi settles into an imagist lyrical style, snapping shots of convenience stores and indigo skies for an aural Instagram story. The world of Bay Park Serenade is idyllic, almost fantastical, peeking back at the past through a rose colored filter.
Frosted with a thin layer of new wave synthesizer, Peach Illusion's 2018 self-titled EP is a delicate and dreamy affair. Its opening title track glides on a four-on-the-floor kick drum, jazzy chords dancing in step with a wriggling sine wave before a slightly crunchy guitar solo wraps things up on a curious note. Standout cut "Live In a Zoo" channels the wistful balladry of '80s Cantopop without sacrificing Peach Illusion's stripped-back college rock crunch. "For local Chinese, this is the kind of music that's in everyone's blood, it's what we grew up with," said guitarist C.C. in a 2020 interview with The Beijinger. "So while music from the West is cool and everything, it's not our thing. It isn't what we grew up with."
---
Nugget Records is more than just a label. Founders Jen Rao and David Carey turned their DIY cassette operation into a brick-and-mortar hub for Beijing's bedroom pop scene, housing a cafe, recording studio, and performance venue. While tapes are the glue (or should I say breading?) that holds Nugget together, not everything that takes place under the store's signature indigo lighting revolves around music. Their packed events schedule can include anything from drag shows to Mario Kart tournaments to crafts, fostering community around the label's catalog. Rao illustrates the tape covers and gig posters, keeping Nugget's output consistently cute; pugs and pastel colors are prominent visual motifs.
"They've got DIY in their bloodstream," says Griffith. "From their warm-hued logo to their own tape production machine, they keep everything in-house."
Merch for this release:
Cassette
According to frontman Sun Xiao, Beijing trio showering timing takes its name from the introspective state you can only attain while bathing. "It's easy to think of many old things and see unusual sights in the steam," he explained in a Weibo post. The band's eponymous debut album is as warm and soothing as the title suggests, a jangly sophisti-pop outing furnished with plenty of brass and synthetic strings. The cover art's homage to Animal Crossing extends to the music itself: if anthropomorphic troubadour K.K. Slider hired a backing band for his desert island performances, one might imagine it sounding like this.
lost memory machine
soaked
Merch for this release:
Cassette
Nugget co-founder David Carey plays guitar in this dream pop duo, writing clean, minimalist riffs in the vein of The XX. Sampled rainfall provides an evocative backdrop for downtempo beats and Shiyi Xiang's melancholic lyricism—written in both English and Chinese—on the appropriately titled "soaked." Though the prevailing sound is sparse and chilly, like empty streets on an overcast night, there's a well-disguised complexity beneath the surface. On track 2, "失衡的眼界," Carey's melodies lilt with math rock grace, supplemented by cinematic keyboard and ambient pads. It's the perfect choice for making an evening commute feel like a movie scene, a somber score pumping through earbuds.
---
CDs and tapes are the format of choice for many of China's indie pop labels, but Letter Records is well aware that the humble 7" record is the genre's best vehicle. They pressed three of them in 2021, padding a discography that's known for its focus on shoegaze and dream pop.
Founder Nick Cao, who hails from Shanghai, left indie powerhouse Shengjian Records in May 2019 to start a more underground imprint. A guitarist in BoringProductions signees The Cheers Cheers, he acts as talent scout and occasional producer while Pocari Sweet guitarist Jueer handles design.
"I'm fascinated by guitar timbres that sound like whirlpools," Cao says.
Composed of Sound and Fury singers Fan Shuai and Kuang Ying, Chengdu's All Romantic Days blend The Field Mice's jittery drum machines and staccato guitar leads with a dash of proto-grunge attitude. Their 2020 May I Waste Your Time employs a more delicate palette than the pair's earlier work, trading in their noisier inclinations for a greater focus on pop hooks.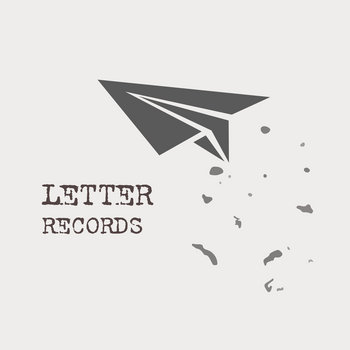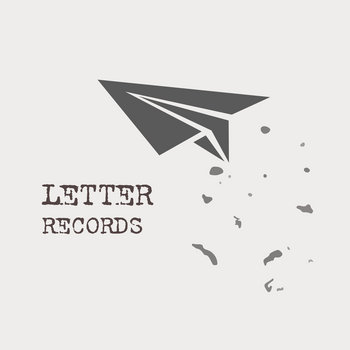 The second installment in the list to include a cover of "Just Like Honey," Summer Arousal is a washed-out record for sleepy weekends. Engineered by Cao, the sharp juxtapositions between its crisp percussion and blurred guitar make for an engrossing listen that recalls Slowdive or even Cocteau Twins on occasion.
"Sheep's Bed is composed of students from the arts college," says Cao. "They are writing songs that can be written only at this age, and hide their words under musical instruments."
Containing a pair of remastered demos from the mid-2010s, the Saturday Night 7" marks this now-defunct Chengdu quartet's first and only vinyl release. Though '90s alt-rock mainstays like Dinosaur Jr. and Yo La Tengo are cited as influences in the release's liner notes, there's a faint post-punk revivalist streak running through the record's A-side. Guitars assume gothic hues against a loose rhythm section, a nocturnal foil to the peppier B-side "When Lights Go Out" with its warbly leads and hazy vocals.
"Sinkers didn't attract much attention when they were active," says Cao. "But I was very excited when I heard the band's demo. It's my favorite sound when I explore guitar playing on my own."
---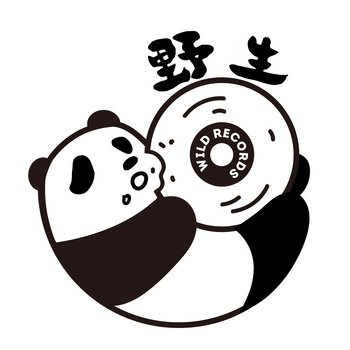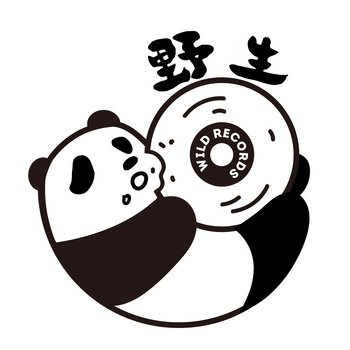 Merch for this release:
2 x Vinyl LP, Compact Disc (CD)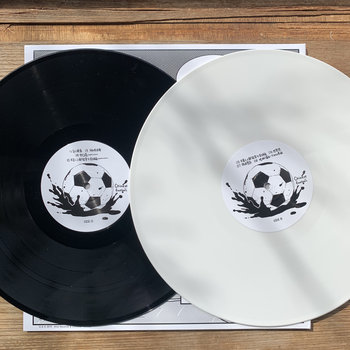 Best known for helping kickstart emo quartet Chinese Football's career, Wuhan's Wild Records concentrates on quirky guitar pop with a penchant for technical precision. Owner Li Banxian, who works for the renowned venue Vox Livehouse, pressed Wild's inaugural release in 2015, starting with CDs before expanding to vinyl and tapes in 2017.
Though Chinese Football, named after their American counterparts, may not technically play indie pop music, their fiercely DIY ethos and prescient use of social media has made them a major influence on the scene.
"I think what Chinese Football and [frontman] Xubo successfully capitalized on was how the musical landscape was changing within China—how streaming, media, and most notably WeChat was giving audiences more and more access to different kinds of music," says Griffith. "Ten years ago, you'd have to scour through pages and pages off Douban forums to discover new music. But as streaming sites built up bigger catalogs, and fans took to Weibo and WeChat to promote and confess their love, it made it easier for bands and genres to find their audiences and organically build a fanbase."
Merch for this release:
Compact Disc (CD)
Most of the other bands on this list prefer to keep their songs brief, in the economical indie pop tradition. That makes this 2018 mini-album by Hefei's Trip Fuel something of an outlier, the bulk of its eight tracks confidently breaching the five-minute mark. Departure recalls Airiel's early '00s Winks & Kisses EP series, administering a hefty jolt of post-rock gravitas to the typically listless indie pop template of their peers. Guitarist/lyricist Chen Wenjie composes with an architectural touch, stacking riff upon reverb-y riff as if attempting to portray the coziness of a college dorm room at a stadium-sized scale. Seven-minute coda "Dizzying Spark" is a stunning send-off, slowly building to a cathartic eruption of feedback and reverb.
Four Parts of Life is billed as a concept EP about the building blocks that determine one's personality: "family, love, ideals, and money." It's also a demonstration of YouCeHeLiu's songcraft at its most fickle: perpetually poppy, but liable to shift genre at a moment's notice. Holding on to a foundational taste for Midwest emo timbres, the quartet leave no idea unexplored, dabbling in funky jam rock on "Concept of Home" and even dropping a psychedelic trap beat on "Money Surfing." Though just under 20 minutes, Four Parts of Life is a labyrinthine work with fresh discoveries to unearth on each spin.