SCENE REPORT
Fast, Loud, and Passionate: Canada's Screamo Revival Scene
By Nour Abi Nakhoul · May 21, 2021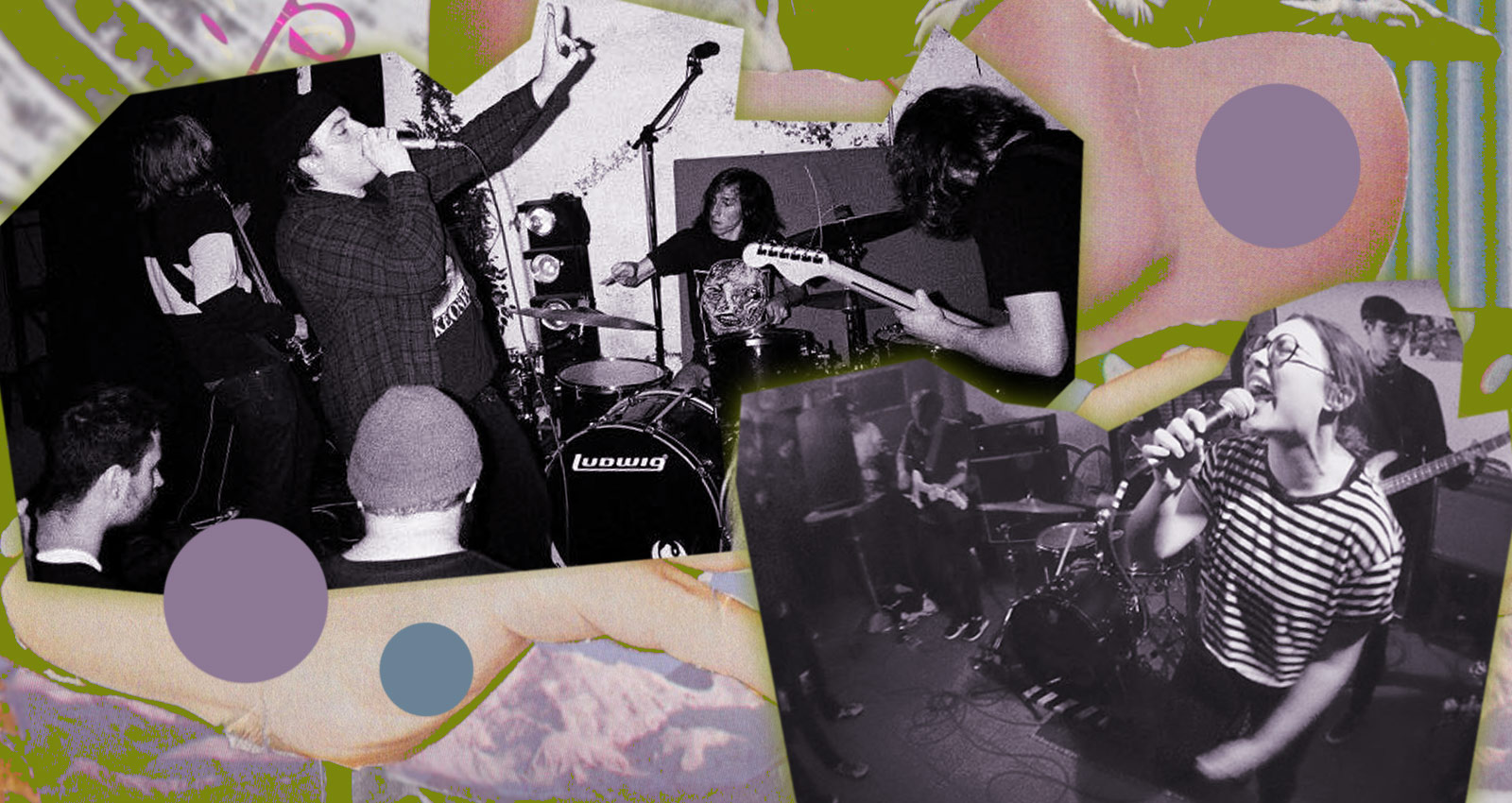 Though certainly spurred on by an appreciation for the dissonant, emotive bands of the mid-late '90s and early '00s like Orchid and Saetia, the current screamo revival breaks from tradition in several ways. Revival bands are less hesitant to take risks with style and genre, toying with boundaries by incorporating elements of hip-hop, integrating spoken-word segments, playing with chiptune, or using harsh noise.
Another key difference is its diversity, both in terms of the musicians' identities as well as the places from which they hail. The original screamo scene of the early '90s had a distinctly American mentality: it was, after all, a community predominately led by white men from the United States. The revival movement, on the other hand, is a diverse global affair, with fans from around the world turning to bands like Italy's Shizune, Mexico's joliette, and Japan's Heaven in Her Arms. (We've previously checked in with present-day screamo scenes in Southeast Asia, the Balkans, and Central and South America.)
Over the last decade, Canada, too, has been home to a considerable screamo revival, with exciting and influential bands popping up in Nova Scotia, Toronto, Vancouver, and everywhere in between. Canada's affinity for screamo is hardly a recent development: Though the best-known original screamo bands were from the U.S., Canadian bands like Belleville's Shotmaker and Ottawa's Okara, were well beloved.
Today's Canadian screamo bands are well aligned with the DIY ethics of the subgenre's beginnings. Independent record labels like Nanaimo's Zegema Beach Records and Vancouver's Emocat Records help to bolster the scene through distribution and promotion; Zegema Beach Records also organizes an annual multi-day festival, sometimes in partnership with Emocat, that brings together screamo bands not just from throughout Canada, but from across the globe.
Canada's screamo revival scene has also given rise to the unapologetically anti-fascist collective New Friends DIY in Toronto, which works to put on screamo, punk, and hardcore shows on a rotating basis. The collective has also put on larger-scale productions, like 2019's New Friends Fest, an event that managed to snag not just one but three classic screamo bands from the early '00s: Jeromes Dream, Majority Rule, and City of Caterpillar.
An intentionally community-oriented approach to making, sharing, and playing music, as well as a ton of passionate and capable organizers, have ensured that Canada's screamo revival culture is invested in and actively maintained. Which means, of course, more opportunities for emo kids to find one another and play dissonant, emotional music together.
Merch for this release:
Vinyl LP, Compact Disc (CD), T-Shirt/Apparel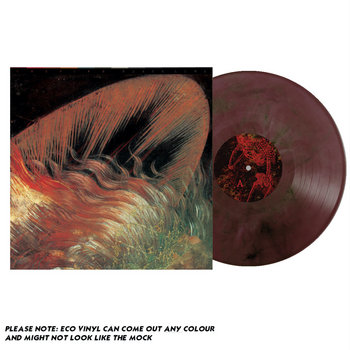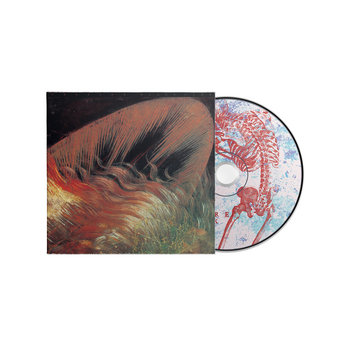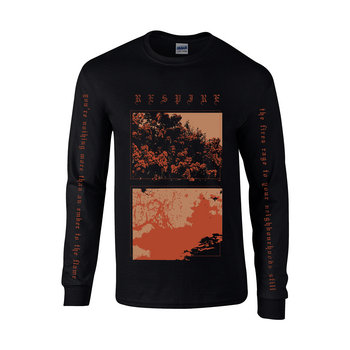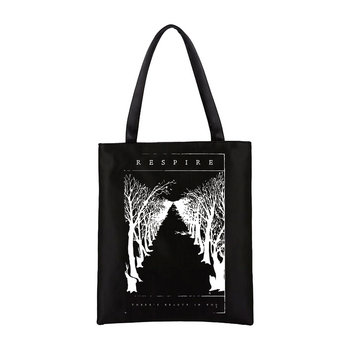 It's impossible to speak of Canada's screamo revival without mentioning Respire. They take up a lot of space in Toronto's skramz scene—literally: there are roughly a dozen people in the band. Between Broken Social Scene and Godspeed! You Black Emperor, non-Canadians might think that our country's independent music industry is simply a contest for who can fit the most musicians into a single band. Jokes aside, the grandiosity of Respire's ensemble is an asset when it comes to making music with weight behind it. And they are truly heavy, in every sense of the word. The builds, dips, and breaks of their nearly operatic songs are deeply felt, while the lyrics shrieked atop the myriad layers of instruments speak to sorrowful, resonant subjects like addiction and trauma—trying to keep hope amongst rising fascism and climate collapse, and the grief of losing friends too soon.
With screamo, sheer technical skill is besides the point. It's not simply a matter of cranking out flashy riffs or inhuman shrieks; rather, it's a sound rooted in brutal honesty, desperate and cathartic—and it takes something a lot more ineffable than technique to support that emotional weight. Edmonton's I Hate Sex are incredible at creating that shockingly intimate bond. The songs draw listeners in with catchy, hypnotic, punchy rhythms; once the vocals start to pummel the room, it's like being transported to an exorcism in progress.
Merch for this release:
Vinyl LP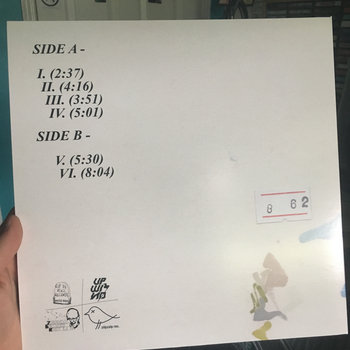 Mississauga's Terry Green move speedily through their songs with jazzy flair. On the sassy, smart "III," from their untitled 2017 LP, they know exactly the right moments to break off from the main rhythmic patterns and dip into the darkness that sits at the heart of the song. There's a fun breeziness to the song, thanks to the quick, bright percussion and the way it dances with the twinkling guitar. But these lighter moments are offset by periods of heavier, more dissonant clashes where feedback, cymbal crashes, and the punch of the bassline emphasize the desperate screams of the vocalist. Even within these moments of emotive intensity, the overall playfulness of the music isn't lost.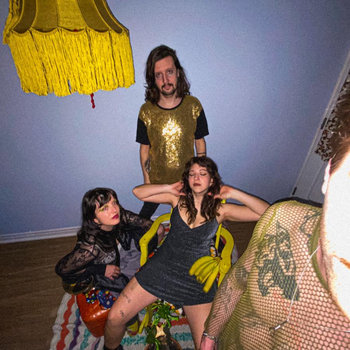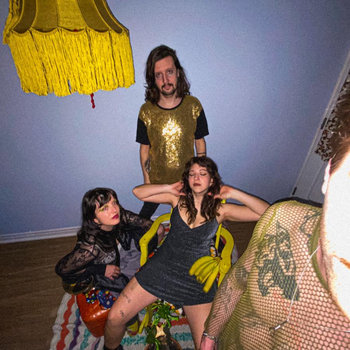 Merch for this release:
Cassette
The difficulty with music that's brutal, battering, and dripping with feeling, is that it can end up taking itself a bit too seriously. Montrèal's dianacrawls subvert that expectation; they call their interpretation of screamo "funkviolence," and with album titles like 2020's A Glitter Manifesto, they're clearly adding a necessary levity to all that melodrama. They approach the music with both emotional and technical severity, putting their all into fast, noisy, abrasive songs that move through shifts in structure and tone several times, despite the brief duration of the songs. This hyper-dissonant, spazzy energy is similar to those of classic screamo bands like Combatwoundedveteran. Despite the intensity of the music, dianacrawls approaches it with an air of lighthearted fun. When a pattern breaks, they're just as likely to shift into a blast-beat breakdown, complete with low-end growls, as they are to break into a funky, upbeat bass solo, or to simply stop playing and exclaim "Woot!" before moving on.
Frail Hands, from Nova Scotia, create music that's clearly aligned with the screamo tradition. There's the slightly jagged guitars, the half-coherent shouted vocals, the unending barreling-forward of the drumming—until it all stops to dip into a moment of quiet. For other screamo bands, music with these elements sometimes ends up sounding like it's coming from a place of force, though the energy may be sourced from feelings of pain, desperation, or injustice. On tracks like "Mirrored Limbs," from the 2020 LP parted/departed/apart, Frail Hands build up immersive, textural walls of sound around the experience of loss and mourning, encouraging listeners not to purge their difficult emotions but to sit with them and reflect.
The debate over what constitutes "real screamo" versus "fake screamo" is settled once and for all with Montréal's The Ultimate Screamo Band. Listeners can rest easy knowing that they're listening to the most authentic version of the genre—or, perhaps, the least? This is the project of an anonymous single musician, who insists they're not really trying to claim the title of "best band in the genre," all while plastering that name on their album covers and event posters. The dissonance of the messaging behind the project mirrors the dissonance of the vicious emoviolence they play—screamo condensed to its essence. On "En conséquence," from 2018's grandiosely titled Tout est fini, the aspects of a screamo song are reduced to a single arc. A melancholic, noisy conversation between guitars and drums establishes a rhythm that's quickly split open by the introduction of screaming vocals. The entrance sends a jolt of adrenaline into a song that soon becomes a jagged frenzy—but only for a few seconds; then, the rhythm returns, slows, pares itself down, and finally comes to a stop.