SCENE REPORT
Boston's Hip-Hop Scene is Guided By a Communal, DIY Ethos
By Christina Lee · March 21, 2023
As a veteran of Boston's hip-hop scene, a voting member of the Recording Academy, and a member of the organization Women in Music, rapper Red Shaydez has grown used to hearing from other local artists about how they feel pressured to move to New York, Los Angeles, or Atlanta, in order to find success. "A lot of people talk about there not being an infrastructure, as far as being able to shop yourselves at labels, if that's what you want," she says. Red, along with many others, is out to prove why a move isn't necessary. As the rapper Cakeswagg, who teaches a hip-hop class at Community Academy, puts it, "We have a bunch of hip-hop artists really working the soil here in the city, creating spaces for, really, everything you need to have a successful music career. Twenty years from now, these are the stories that we're going to be talking about."
Despite the fact that Boston is arguably better known for its hospitals, schools, and rock music legacy, its rap scene is more storied than many people realize. The city's contributions to the genre at large are often overlooked in popular retellings of rap history: Boston produced some of rap's first producers and radio programs. Two Harvard undergrads co-founded legendary magazine The Source.
Merch for this release:
Compact Disc (CD)
During the genre's formative era, an artist would have to resort to performing at a RadioShack because local venues weren't open to hosting hip-hop. Even now, some 30 years later, Boston rappers are still performing in garages, basements, porches, sneaker stores, and yoga studios as many of Boston's music venues still refuse to book hip-hop artists. "There's still this certain narrative that if you book these hip-hop dudes, you're going to have trouble on your hands," says rapper King Author. "That's why independence is embraced—because we have to be guerillas about this."
Artists have had to create their own entertainment agencies, indie radio stations, music venues, recording studios, even their own versions of NPR's Tiny Desk concert series. They've had to be solutions-oriented, before and during the COVID-19 pandemic. Which helps explain why the story of Boston rap isn't about how one particular sound was created—it's about the fact that, no matter what your taste, there is a Boston rapper for you. It's about the sheer range of music that can be found in the city, from boom bap to drill, as a more apt reflection of Boston's racial and gender diversity. Just last month, fresh off her Live Artist of the Year win at the Boston Music Awards, Oompa performed at Massachusetts governor Maura Healey's inauguration.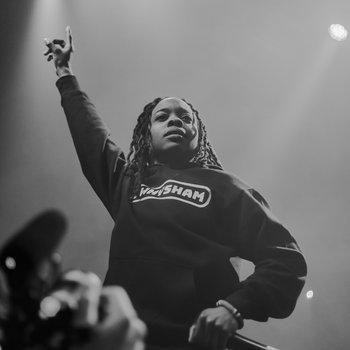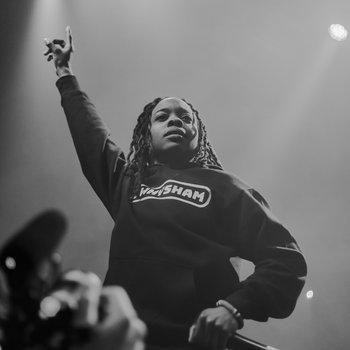 As someone who prides herself on making DJ Khaled-scale connections across the city's music scene—whether by putting together stacked compilations or hosting her own music showcases—DJ WhySham is more aware of the scene's diversity than anyone: "We have the Lil Uzis, the Trippie Redds—the female and guy versions—right now." As for Red Shaydez, she has her father to remind her of the strides that Boston's scene has made. In the '90s, Red's father was part of the hip-hop group Killin' Field. Today, he's his daughter's merchandising manager, accompanying Red to gigs like the Boston Art & Music Soul Fest. He sees just how many more opportunities there are for Boston rap, right in their backyard, because of how much the scene has invested in itself. "He's been able to witness two different Bostons, right?" Red says. "He's always like, 'I'm just flabbergasted every time I come out with you and I'm at these shows. This is crazy, doing all these festivals, being outside.' I really have to give a lot of credit to the community," she says, "'cause the support is like no other."
Here are just a few of the artists making waves in the Boston hip-hop scene.
---
The compilation A Survivor's Prayer started as a way to help WhySham get over a "horrible breakup" (see the album's intro, "Move On [Wasted Time]"). Then she discovered that her fellow artists were enduring tough times, too. "Everybody's going through all this stuff, but not telling each other," she says. And while the resulting collection is breezier than the title suggests, this group effort's stacked credits—including but not limited to Axestrumentals, Brandie Blaze, and Jill McCracken—offers a glimpse of how WhySham has bonded with the scene at large.
Late last year, after taking song requests from her social media following, Cakeswagg performed a catalog-spanning show at the local club Jungle, backed by a live band. Yet in "Big Plays," the single she released just before that show, Cakeswagg insists that her work as a musician has just begun—that she has, "something to do, something to prove, gotta prepare to lose" before she can ask for applause. If Cakeswagg raps with this much bravado, clever wordplay, and Nicki Minaj-inspired theatricality now, just imagine where she'll go from here.
Yes, thank the homie for coining the term "RNBDM" to sum up Rilla Force's music—in other words, to produce future bass while singing like T-Pain. But even that clever term can't fully capture his whimsy as an artist, or the way his electro production chops complement his deadpan sense of humor. Whether he has to reckon with the need to code-switch ("nightmare"), the music industry pigeonholing him solely as a producer, or the grocery store not having "the right bananas" ("CHECK IN"), Rilla Force has a song for every reason the world exhausts him.
Latrell James
Under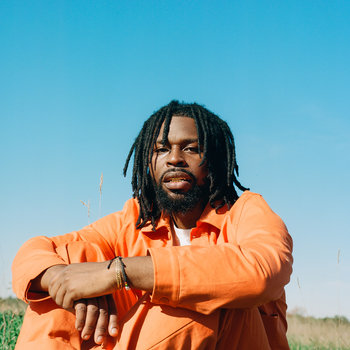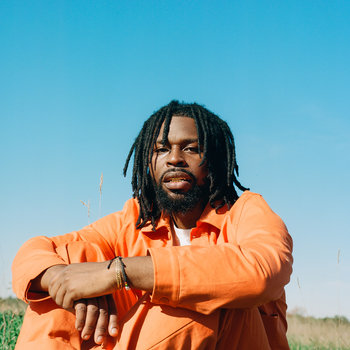 Latrell James's first claim to fame came in 2017, when one of his songs was featured in a Honey Nut Cheerios commercial. But as he explains in Under's "Spoiled Millennial," the experience proved to be a learning opportunity for him: "Made some dough and then I bought some kicks/ Made some more and then I bought some kicks/ All these soles, my soul does not exist/ Then I found my sole purposes/ Didn't come with, uh, purchases." While he's since produced for other artists who seek hard-knocking beats for their rap philosophizing (names like Earthgang, GRIP, J.I.D.), he says that his solo return is just on the horizon.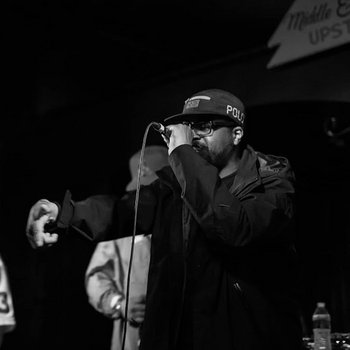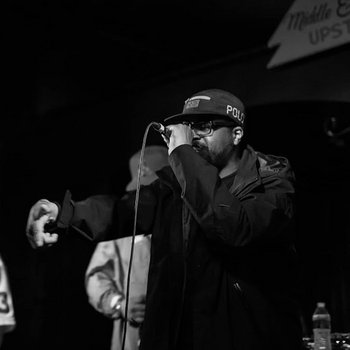 In The Godfather Part II (1974), Al Pacino's Michael Corleone describes the difference between soldiers and rebels fighting for the same cause: "Soldiers are paid to fight; the rebels aren't. It means they could win." King Author samples that speech on Insurgent Theory as a way to make a similar distinction: there's the rap mainstream and the "abstract art-loving coke dealer" persona it has come to embrace, he says. Then there's his own indie ethos, handily summarized in these bars from "Katsumoto": "Rap for renovation, a separate interior decoration/ Spraying cans all over expensive paintings." It may lack industry infrastructure, but Boston creates a space for artists like Author to remind listeners that rap can still be countercultural.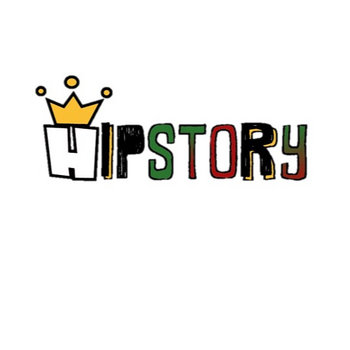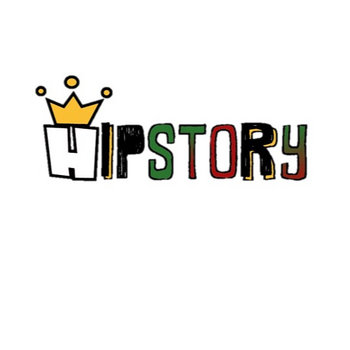 The title, of course, riffs off the 1963 Maurice Sendak book, but rapper and producer Cliff Notez uses it as a metaphor—a jumping-off point to explore the things that cause him to be angry. Over live orchestration that will appeal to fans of Smino and Chance the Rapper, he gently confronts the larger sociopolitical forces behind is frustration: "It's a bird, it's a plane/ It's another Black man getting through the pain," he raps in "Black Incredible."
Throughout Inner Space, Genie Santiago names all of the things her body has had to endure: The teasing she received during puberty, the abusive relationships in young adulthood, and the self-hatred for the "back fat and dimples" that she now moisturizes with care. She doesn't dwell on that pain, though. Her songs double as impassioned acts of self-affirmation, powered by a need to "bend gender roles and gender rules" inspired by both her grandmother's past as a bruja and the ways that rap has historically called for listeners to "fight the power."
Red Shaydez is a previous Unsigned Artist of the Year at the Boston Music Awards, but she has the polish and the charisma of someone who's been navigating the music industry for decades. Feel the Aura proves her skill in a host of different contexts, from standout posse cuts ("We Got It On") to vulnerable Auto-Tune ballads ("Steppin Out"). In "From Bahamas to Atlanta," even a quick call with Oompa becomes a lyrical sprint workout. Should Shaydez take an aura test, surely that energy force would glow red.
In the 2010's, Chairman Chow hosted the radio show Overdog Radio, which featured cyphers between interviews with artists like King Author. "For us, that was like the Stretch and Bobbito of Massachusetts," King Author says. Chow may have since pivoted to videography, but he occasionally still releases producer-emcee match-ups like January's Fresh Mozzarella EP. Here, he reunites with battle rap veteran and former Scribble Jam performer Big Dese, who seems more than happy to have the platform: "They say lyrically, I'm a damn great," Dese raps in "Italian Suits," "The problem is that monetarily, it doesn't translate."