LISTS
A Guide to Syl Johnson's Essential Deep Soul
By Andy Thomas · January 06, 2021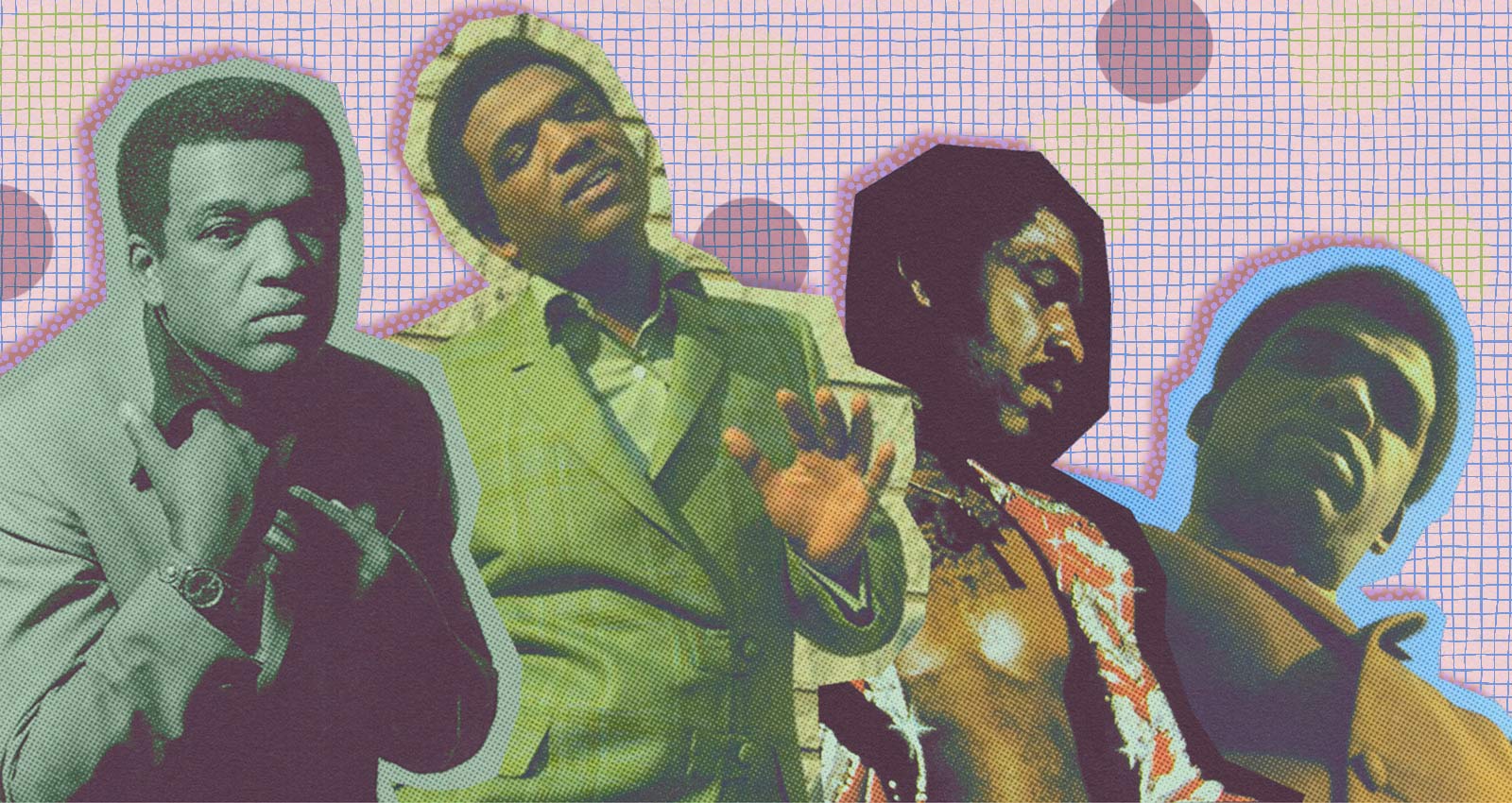 Syl Johnson may be one of the most sampled artists in American soul music, but for a long time, he was also one of its most underrated. That started changing in the 1990's: His 1967 song "Different Strokes" was sampled by the Wu-Tang Clan, Public Enemy, N.W.A., and De La Soul—to name just a few—and the royalties from those samples would end up paying for Johnson's house in Chicago. In the liner notes for the Numero Group collection Complete Twinight Singles, RZA offers high praise: "There are many great soul singers, but few have inspired hip-hop, from its early beginning to now, as much as Syl Johnson."
In addition to his singles for Twinight, Johnson also enjoyed a prolific "deep soul" period with producer Willie Mitchell at Hi Records—the Memphis home of Al Green. In the 2015 documentary Any Way The Wind Blows, Mitchell's daughters Lorraine and Yvonne describe how their dad had originally wanted Syl to become the label's star singer. But Al Green had already scored hits with "Let's Stay Together" and "Tired of Being Alone" by the time the single-focused Johnson arrived at Hi; the Mississippi-born singer and guitarist—who moved to Chicago in his teens—would never emerge from Green's shadow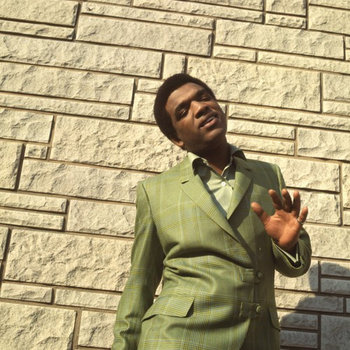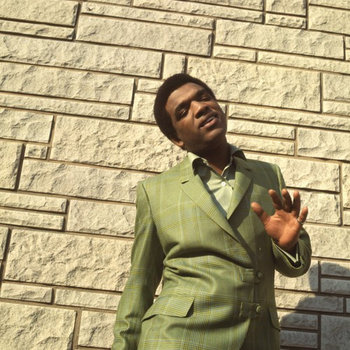 Merch for this release:
Compact Disc (CD)
"Al Green had complete control down there, and nobody could beat him," Johnson says. "He took most of the promotion from Hi and got more of the attention in the studio. So I should have stayed with Twinight or gone to Atlantic Records instead [of] with Jerry Wexler."
Johnson would become a cult artist, whose back catalogue would inspire a raft of hip-hop producers drawn to a voice that was deep, gravelly, and utterly haunting. "He was more gritty than Al Green," says RZA in Any Way The Wind Blows. "And I think that could have been part of the hindrance."
Given that his story is so full of missed chances and bad timing, it's no wonder Johnson chose to cultivate for himself an air of mystery. "If he couldn't enjoy the successes of an Al Green or a James Brown, he could surely concoct for himself a more mysterious history," writes Bill Dahl in the liner notes to the Numero Group collection, "Syl Johnson's illegitimate father would be [blues legend] Robert Johnson—or so he began to claim."
Mythology aside, Johnson's catalog is formidable, and any time is the right time to start exploring it. In the spirit of Johnson's preferred format, we've selected some key singles to get you started.
Merch for this release:
Vinyl Box Set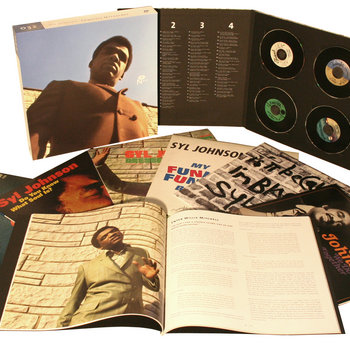 As a young musician in Chicago, Johnson had appeared on sessions with Jimmy Reed for the Vee-Jay label, whose owner, Vivian Carter, encouraged him to pursue a solo path. With the help of Howard Scott of Chicago doo-wop group the Masquerades, Johnson wrote his first song, "Teardrops," in his early 20's. It was picked up by the Federal label, a subsidiary of Syd Nathan's King Records. The fourth of six singles Johnson released on Federal between 1959 and 1962, "Please, Please, Please" is a soaring piece of R&B that demonstrates Johnson's soul-drenched voice and guitar style. "I could play the blues, but a kid doesn't want to sing like their daddy sings," says Johnson. "I had my own style I was coming up with. I was never going to make a blues record; that was adults' music. All the kids were into doo-wop and soul—they weren't into the blues."
Merch for this release:
Vinyl Box Set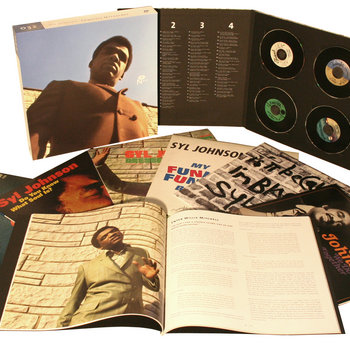 Further proving that Johnson could play and sing the blues, "I Wanna Know" was grounded in the Chicago sound of his youth, when he would appear on stage alongside the likes of Billy Boy Arnold and Junior Wells. It was the final single Johnson recorded for Federal before leaving due to feeling overshadowed by King Records's main star. "I was a very young man when I was at Federal, and James Brown dominated that company," says Johnson. "I was only just learning the business, and also didn't give a shit."
Merch for this release:
Vinyl Box Set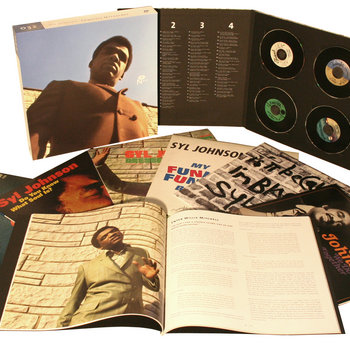 After leaving Federal and working as a delivery driver in the early to mid-'60s, Johnson recorded a number of one-off 7"s with tiny Chicago labels like Zachron, Special Agent, and Cha Cha. Of that time Johnson says, "It was soul in Chicago back then. And don't let anyone bullshit you—as a soul band you could make it. Blues was out. What made the blues big was the white people in England." Produced by Morey Alexander, "Falling In Love Again" is a top-drawer Northern Soul banger with an infectious piano hook and a driving beat. On the flip was the brass-driven "Got To Get Over," a Northern floater that showed the versatility of Johnson's vocal.
Originally named Twilight Records, the Twinight label was founded in Chicago by Howard Bedno and Peter Wright. They were later joined by E. Rodney Jones, who introduced Johnson to his partners after hearing his singles while working in radio promotion. "Come On, Sock It To Me" was released on the yellow Twilight Records label in 1967, and the raw, deep soul number marked the start of Johnson's prolific tenure with the label as a singer, writer, and producer. "You talk to anyone who knows my background, and they will tell you my greatest records were the ones on Twinight, because that is where I was more myself," says Johnson.
While on Twinight, Johnson released nine singles between 1967 and '68, ranging from raucous funk stompers like "Going to the Shack" and "Take Me Back" to deep soul ballads like "Send Me Some Lovin'" and "I Can Take Care of Business." The first few singles were collected on the 1968 LP Dresses Too Short, which also included his most-sampled single, "Different Strokes." Johnson's suggestive vocals, the unrelenting bassline of Reggie Boyd, the seriously heavy drums of Morris Jennings, and the giggling intro courtesy of Minnie Riperton have been sampled by over 40 hip-hop acts. The intro, recorded when Riperton was known as Andrea Davis, is the go-to segment. "I said to Morris Jennings, 'Give me a beat on the drum' and Minnie did that amazing laugh," he says. "Oh my God. The rappers and hip-hop producers just had to have that in their music." Though it appears most famously on Wu Tang Clan's "Shame on a N—a," the track also turns up on Boogie Down Productions's "Criminally Minded," EPMD's "It's My Thing," and Schooly D's "Put Your Filas On."
Merch for this release:
Vinyl Box Set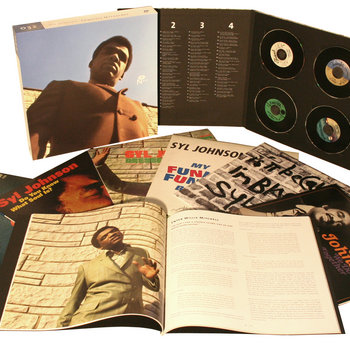 Released the same year as Dresses Too Short, Syl Johnson's most well-known single was written in response to the assassination of Martin Luther King. "At the time, King was just trying to get the garbage workers good pay [during the Memphis Sanitation Workers Strike]," he says. "He was just trying to help get the Black people paid, and those racists killed him. That inspired me to write and sing the song." It's a scorching soul anthem with the unforgettable passage, "The dark brown shades of my skin only add color to my tears/ That splash against my hollow bones, that rocks my soul/ Looking back over my false dreams that I once knew/ Wondering why my dreams never came true." The subsequent LP, Is It Because I'm Black (which contains the anthems "Concrete Reservation" and "I'm Talking About Freedom") was a conscious soul platter every bit as vital as Marvin Gaye's What's Going On.
Merch for this release:
Compact Disc (CD)
Johnson's 1971 single "We Do It Together" would be his last for Twinight. The sessions came about when Willie Mitchell invited him down to Royal Studios in Memphis. "He knew me from back in Chicago when he saw me with my band playing at Club DeLisa," says Johnson. His run of incredible, deep-soul singles for Hi Records, recorded with the same rhythm section that appears on Al Green's biggest hits, included killer tracks like "Wind Blow Her Back My Way," which was sampled by Prince Paul and Big Daddy Kane on "Macula's Theory." But it's Johnson's deepest soul cut of all, "Could I Be Falling in Love," which pairs Johnson's voice with The Memphis Strings, that continues to cause dancefloor mayhem wherever it's played.