LISTS
Baalti and the New Old Sound of the South Asian Diaspora
By Ravi Ghosh · Illustration by Emma Shore · March 16, 2023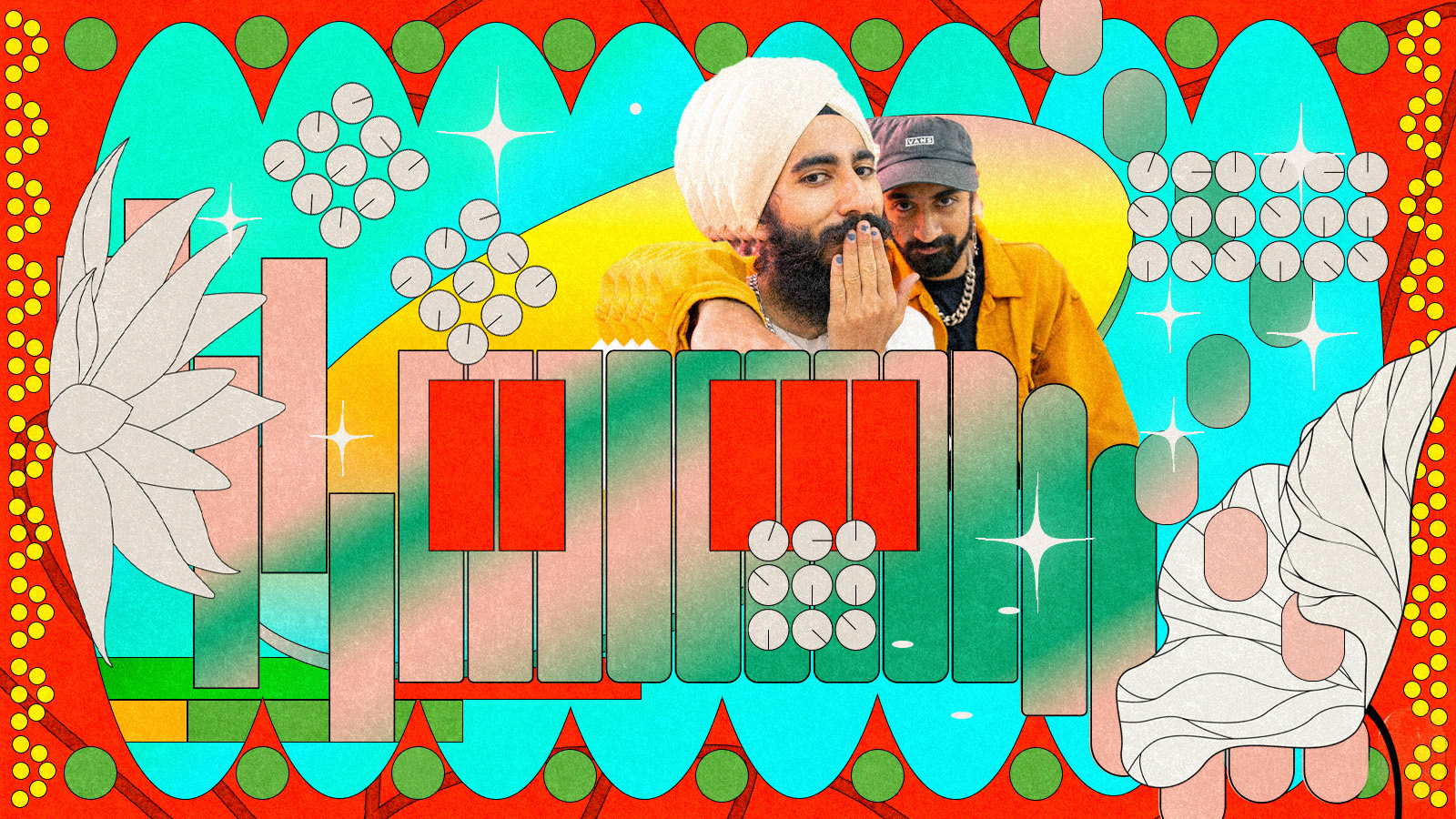 The electronic music created by artists of South Asian origin is as various and distinct as the communities within that clunky label. Club-focused productions, flips, edits, reissues, and collaborations proliferate in India, Pakistan, and the other countries of the region, while the diaspora acts as a launchpad for sounds relishing the space between musical traditions: where Indian classical, disco, and the omnipresent influence of Bollywood jostle and jive alongside European and global sounds.
In San Francisco, friends Mihir Chauhan and Jaiveer Singh have their ears to the ground of this scene. Together, they record music as Baalti, making warm, sample-heavy house that draws on fragments of early '80s Indian disco, Bollywood, and Lollywood (Pakistan's equivalent to Bollywood). Their 2021 track "Kolkata '78" is built around a sample from Rupa Biswas's 1982 album Disco Jazz, a gem of Balearic fusion rediscovered in the '10s after being forgotten in the years since its release.
The track was a clarifying moment for the duo, where their studio experiments crystallized into a clear sonic identity. "We found that a lot of the Indian records we were discovering had a ton of interesting artifacts besides just a single vocal hook or chorus," Mihir explains. In India—and particularly abroad—using old samples associated with Bollywood is somewhat derided, but, he continues, "looking more at the rhythms and instrumental textures of the songs, especially old South Indian cinema" allowed their music to sit comfortably alongside original South Asian-produced electronic music from across the world.
Baalti's new EP "Nans / Marigold" has a more playful, dancefloor feel, using Lollywood samples to create buoyant, party-starting tracks. What does it mean to incorporate these fragments into contemporary club music? "A lot of these sounds are familiar, but it's definitely not stuff we had heard already or around the house growing up," Singh explains. For example, they found Disco Jazz via an interview with Canadian DJ and producer Caribou. This spring, they will release a five-track EP influenced by the body music of New York City nightclubs, and Brooklyn producers like AceMoMa and MoMa Ready. On the new record, the pair use the samples as a medium for their own voices.
Baalti are excited about the new music being produced by artists of South Asian origin—from modular synth takes on Indian ragas, to reissue labels and tongue-in-cheek edits of infamous Indian vocal hooks. International DJs of South Asian origin are also beginning to tour more regularly in the region as the electronic music scene grows. London DJ Riva recently toured  India with Yung Singh, recalling how, "everything fell into place, and the world, for just a moment, made sense. I felt so connected to my identity." It's a sentiment shared by many artists in the diaspora, now connecting via South Asian festivals and collectives like London's Dialled In and L.A.'s No Nazar.
Baalti compiled for us a list of artists at the forefront of this movement, and the result celebrates a diversity of musical approaches from artists who have free reign to incorporate sounds from South Asia in any way they see fit. "We're just getting out of the trend of emulating the West," Mihir says. "Now, after a decade of mastering that technical emulation of Western sounds, these producers are finding their own voices."
---
Merch for this release:
2 x Vinyl LP, Compact Disc (CD), Cassette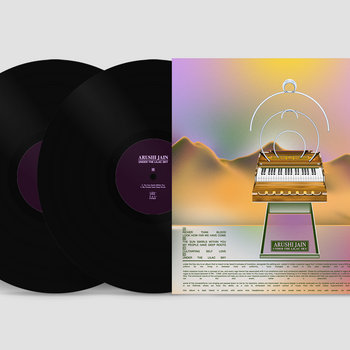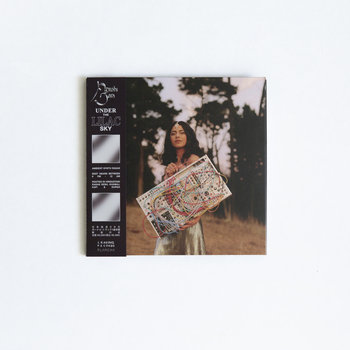 Arushi Jain reimagines traditional Indian classical music using modular synths and contemporary electronic styles, creating cosmic soundscapes for deep, intentional listening. The Indian artist's education directly informs her work: Jain studied music and singing at the Prayag Sangeet Samiti Academy of Performing Arts and the Ravi Shankar School of Music, before training in Computer Science at Stanford University. Her 2021 LP Under the Lilac Sky is a gently drifting ode to Indian ragas with synth lines rumbling and bubbling beneath her voice. "I'm always tiptoeing the line between these two different versions of me, and trying to stay true to both," Jain explained last year. "The music helps me be a part of both worlds at the same time."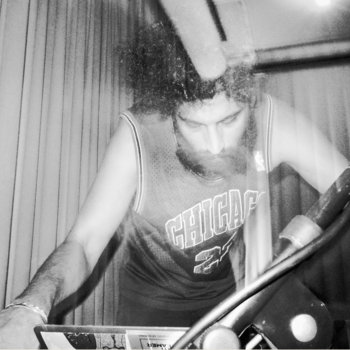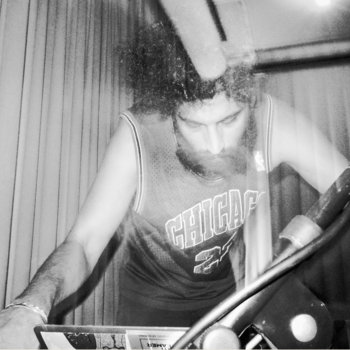 Merch for this release:
Cassette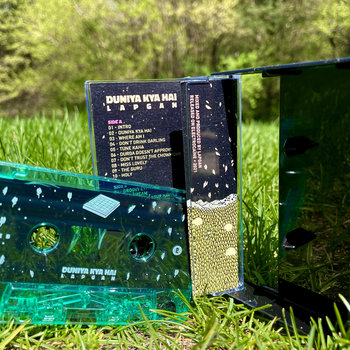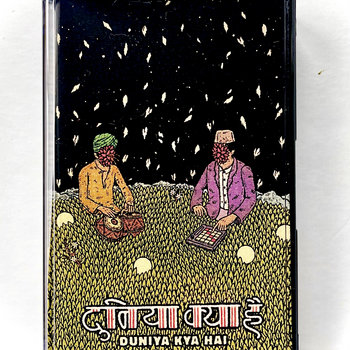 By digging deep for samples from Lollywood cinema, Baalti have followed in the footsteps of Lapgan, the Chicago-based producer who combines hip-hop and samples of classic South Asian vocals and melodies. His 2021 cassette Duniya Kya Hai features 21 snippet-like sound experiments, each teasing the possibility of an expanded track before quickly moving on a new cocktail of rhythms, hooks, and downtempo beats. Lapgan also uses DJing to showcase Bollywood and Lollywood classics, with a curatorial sensibility that bypasses the Pakistan-India border and imagines an improved geopolitical situation between the two neighbors.
A resident DJ at New York City's forward-thinking Nowadays, Ayesha has been soundtracking parties along the East Coast for over a decade now. Her extended sets blend hyperpop, techno, breaks, and classic rave to keep the city's dancers hooked. As a producer, her glitch-laden, weighty breaks have been released on Scuffed Recordings, Fever AM, and Control Freak after her first self-released EP Let's Get Visceral turned heads with its siren-driven breakdowns and a dark, UK bass atmosphere. Ayesha also provided the first track on the debut compilation by Daytimers, the London creative collective championing South Asian artists and culture, and has premiered a number of other tracks via Mixmag and DJMag.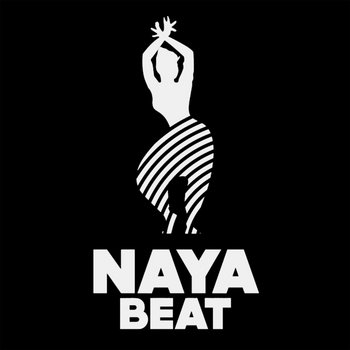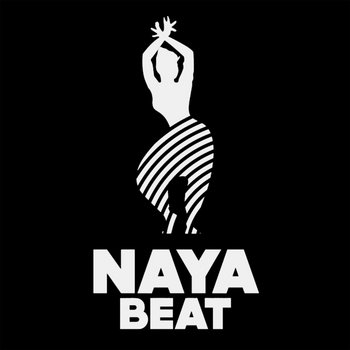 Merch for this release:
2 x Vinyl LP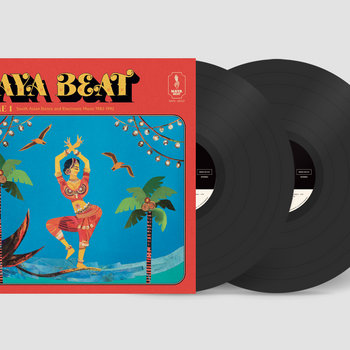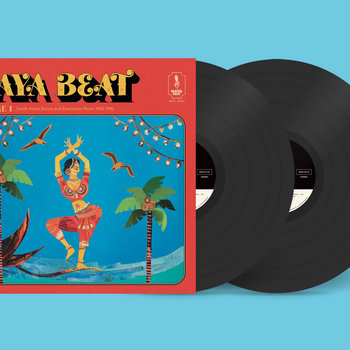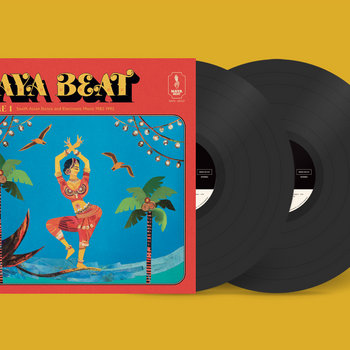 Naya Beat Records is a Los Angeles-based label which "uncovers out-of-print and culturally foundational dance and electronic music" from the subcontinent and South Asian diaspora. Their first release, Naya Beat Volume 1: South Asian Dance and Electronic Music 1983-1992, features tracks from India, Pakistan, Guyana, and Suriname originally released between 1983 and 1992, offering an array of disco, synthpop, and balearic gems. It was followed by a reissue of Pinky Ann Rihal's Tere Liye a rare journey of dizzying Hindi new wave. Continuing their mission to bring "future classics" to light through reissues, archival work, and remixes, co-founders Turbotito and Ragz are working on a set of curated remixes of tracks by Asha Puthli, the long-overlooked jazz singer and actress. Producers ranging from Dimitri from Paris and Maurice Fulton to Psychemagik will get a crack at some exclusive stems from the Mumbai-born polymath.
Merch for this release:
Vinyl LP, Poster/Print, T-Shirt/Shirt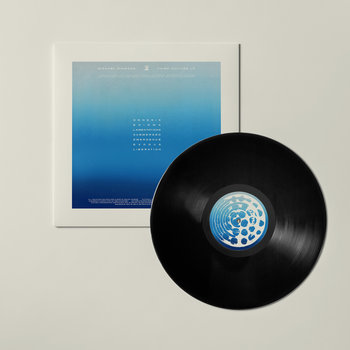 Coined by American sociologist Ruth Hill Useem in the 1950s, "third culture kids" are children who grow up in a culture other than that of their parents' homeland. Indian, Oxford-based musician and producer Michael Diamond has run with the term. His debut album, Third Culture, is a nod to the feelings of in-betweenness, alienation, and reconciliation that influenced both the record and an accompanying short story by Áine Kim Kennedy. Saxophonist Alex Wilson lends the record an almost ghostly quality, while Michael's productions lean towards the darker but still ruminative palettes of early dubstep. "Submerged" is designed as a kind of underwater experience, its six bar phrasing evoking a "dystopian trip," as Michael puts it. Their live collaborations showcase the pair's jazz backgrounds, stretching and extending the album's clubby narratives.
Merch for this release:
Cassette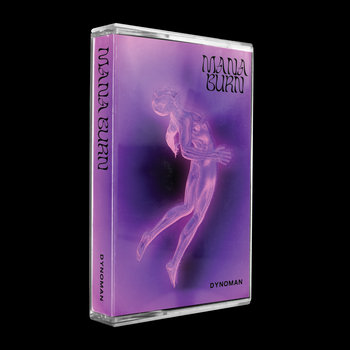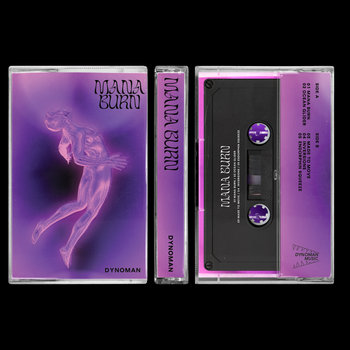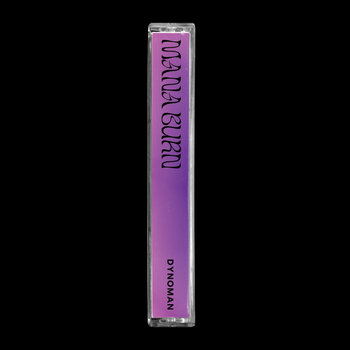 Karachi-born DJ and producer Dynoman has had a busy 2022, releasing two EPs and a trio of frenetic edits, where Ginuwine's "Pony" and Baby Bash's "Suga Suga" get the old-skool jungle treatment. His latest EP, Mana Burn, is a wormhole of metronomic downtempo house with a Midwestern feel, while Agility, released in the summer, features sitar hooks set to accelerated, often broken beats. He's also the founder of Rare Frequency Transmissions, an ongoing project and Brooklyn party which made its debut on The Lot Radio this fall. The two-hour mix is a muscular ride of bass, techno, and no-nonsense electro.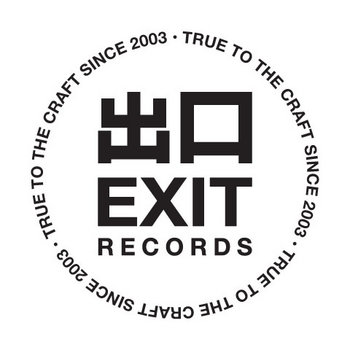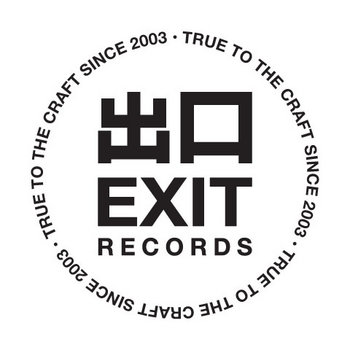 Aditya Alamuru has been releasing music as Malfnktion for ten years now, making him a (relative) veteran in the world of Indian film sampling and electronic music. His 2015 EP Hindustani Rascal splices and twists voiceovers and hooks from classic Indian cinema with laid-back drum machine rhythms. He has been pushing forward ever since, collaborating with rappers and vocalists like Shayan Roy and Zoya Mohan, the latter of whom adds a bewitching verse to the acoustic-turned-pop ballad "Be Free." Having relocated from the Mumbai area to Vancouver just before the pandemic, the producer is now expanding into film music and art collaborations. Neend, a new project of "dream space soundtracks" finds Alamuru embarking into ethereal new territory.
Merch for this release:
Compact Disc (CD)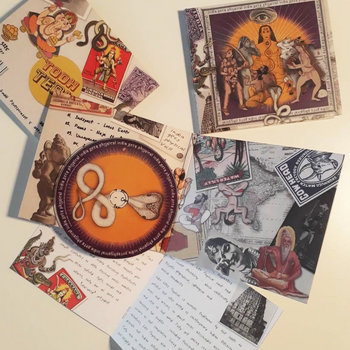 Todh Teri is the brains behind the series Deep in India, a collection of his "Sampadan" compositions that reimagine Bollywood disco tracks from the likes of Kalyanji-Anandji, Bappi Lahiri, and Charanjit Singh. Stretching to ten volumes, Teri's tracks use classic house music structures to foreground vocals and phrases from Bollywood anthems: R. D. Burman and Nazia Hassan are just two icons who received this dancefloor treatment on Deep in India's early iterations. Teri, who performs his "Sampadan" tracks live, also contributed to India Gets Physical Vol. 01 on Berlin's Get Physical Music alongside Malfnktion, a breakout moment for Indian producers from Delhi to Bangalore and beyond.