BIG UPS
Caribou's Dan Snaith Picks His Bandcamp Favorites
By Andrew Parks · February 26, 2020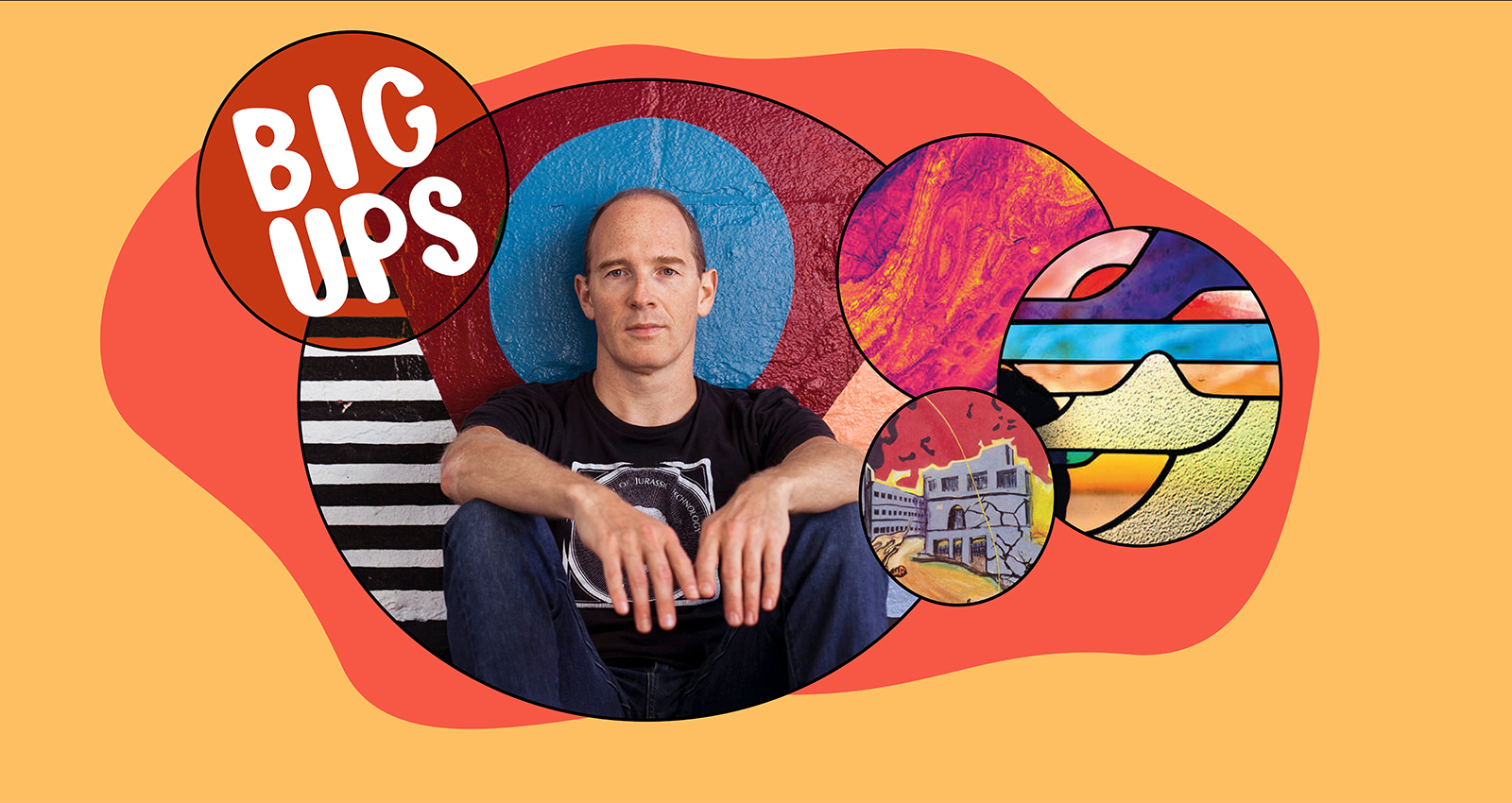 Over the course of his nearly 20-year career as Caribou, Dan Snaith has made music in a dizzying range of genres, penning albums that could be neatly filed alongside Boards of Canada (Start Breaking My Heart) as well as the Beach Boys (Andorra).
In a lot of ways, the singer and multi-instrumentalist is drawing his winding road map as he goes. More than just a mere perfectionist, he's in love with sound itself, how the right chorus or hook can elevate listeners to another plane entirely.
"I'm restless," admits Snaith. "Whenever I feel like I'm doing something I've done before, the energy and excitement drains out of the process, and I can't motivate myself to keep working. I'm always searching for an emotional kick that wasn't there a few minutes ago—a sense of newness or something unexplored."
That helps explain why the 12 songs on his new album Suddenly elude any easy reference points. From the serotonin-laced samples of "Never Come Back" and top-heavy breaks of "Home" to the shape-shifting pop sequences of "You and I" and "New Jade," it's a surprising yet seamless account of what Caribou means at this particular moment in time.
The album also reflects Snaith's life over the course of the last few years. "So many sudden, dislocating shifts happened while making this album," he says. "Deaths of family and close friends; an ultimately positive, but still very traumatic divorce; my parents going through health crises that made me grapple with their mortality in a way I hadn't had to before; my daughter being born… Being comfortable sharing deeply personal stuff with the world relies on a certain kind of self-deception. When I'm alone in my studio late at night, I trick myself by thinking, 'I'm recording this for me. I never have to play it for anyone else.' That can be very liberating."
Things get a little more complicated as hundreds of song drafts—in the case of Suddenly, more than 900—get whittled down to 44 minutes of music. More intimate moments—like the sudden appearance of his mother singing a lullaby to his sibling on "Sister"—make the final cut because they're the ones that hit Snaith the hardest.
That mindset carries over into own Snaith's record collection, a never-ending search for sounds that speak to the soul. Here are six Bandcamp releases that were particularly resonant during the painstaking songwriting process for Suddenly.
"This is a brilliant, improvised, one take illustration of the constant inventiveness of Colin Fisher, who plays guitar and saxophone on my new album. It's music in a very different context from what I make in some ways, and yet when he came to record with me on Suddenly, he was just as at home in that world as he is here."
Merch for this release:
Vinyl LP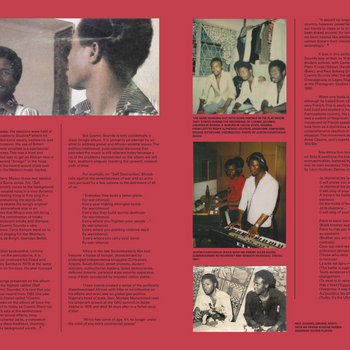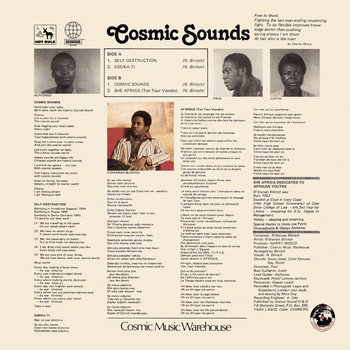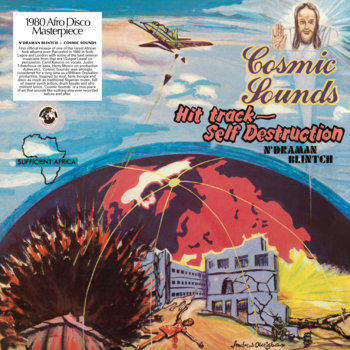 "I love the moments when you discover that something on Bandcamp that you thought only existed as a piece of banged-up vinyl that costs a fortune. This is a record I'd been after forever, having picked up his Cikamele' LP years ago. You only have to see the cover to know this record is going to be amazing; it doesn't disappoint."
Merch for this release:
Vinyl LP
"The title track on this release has been hammered in my DJ sets lately. Made as a football anthem for Mali's team in the African Cup of Nations in 2002, this is an undeniable floor-filling, festival-slaying monster brought back for our enjoyment by reissue label Secousse."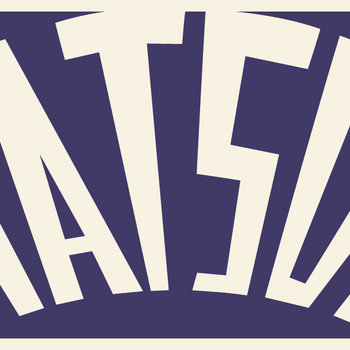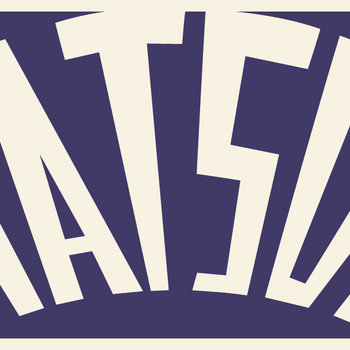 Merch for this release:
Vinyl LP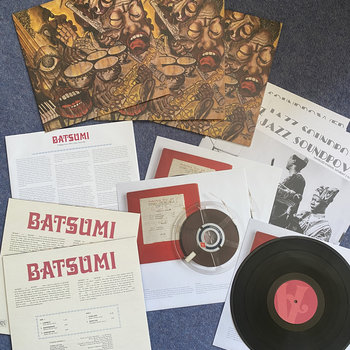 "I love the South African jazz reissue label Matsuli Music. Everything they release is worth a listen, but this album is in a league of its own for me. 'Anishilabi' and 'Lishonile' are absolute masterpieces, if you ask me—very much in the vein of spiritual jazz that I love, but unique in so many ways. Both are club bangers too… at the right club."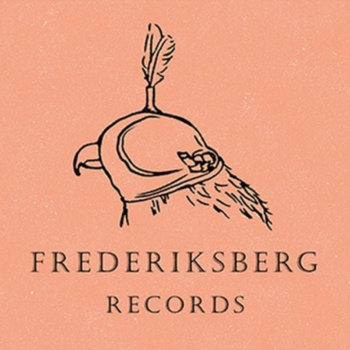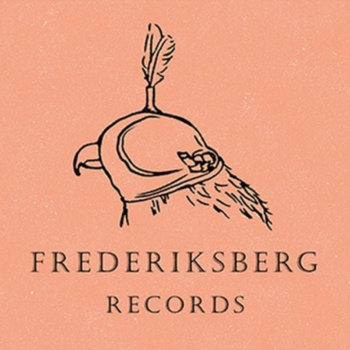 Merch for this release:
Vinyl LP
"I can't finish this list without mentioning this one. I came across this brilliant album reissued by Frederiksberg Records on Bandcamp, and was immediately struck by the catchiness of 'Sizzlin' Hot.' It was a track that should have been a hit, but never was. It was just before a bunch of DJ gigs around New Year's Eve, so I immediately edited and remixed it. When I've played it anywhere since then, the result is total pandemonium! With the kind permission of the band and Frederiksberg Records, my reworking ended up being the title track on my most recent Daphni EP."