LISTS
Surviving and Thriving Beyond Genre: A Guide to the Music of Michael Gregory Jackson
By Jim Allen · September 26, 2023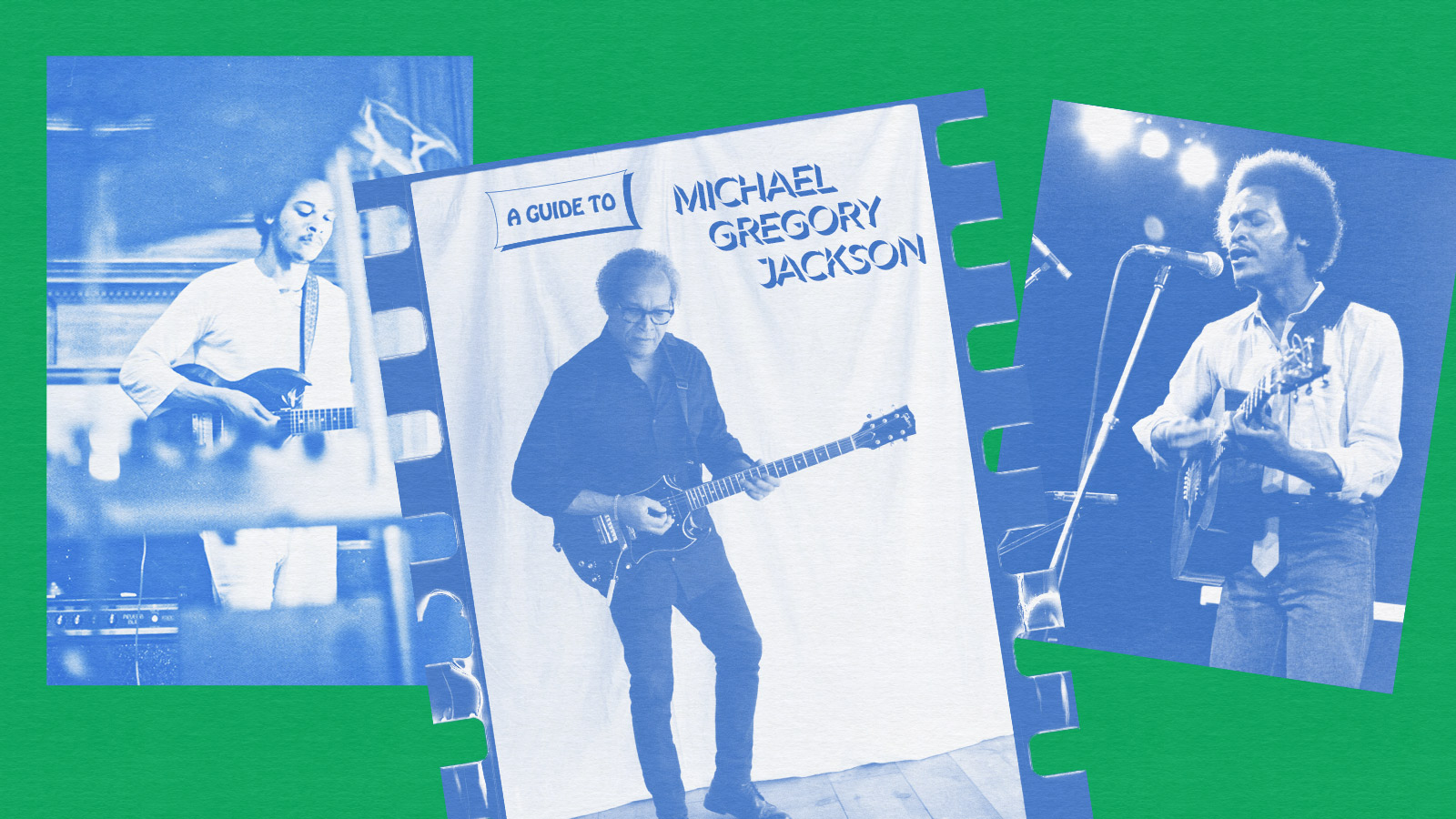 "It's all Black music," says Michael Gregory Jackson surveying the vast array of styles he's explored. "It all came from my soul, my history, my lineage, all that stuff that's in me."
From the 1970s to the present, Jackson's journey as a guitarist, singer, and songwriter has cut a wide path. His forays into impressionistic tableaux with avant garde jazz giant Oliver Lake; Stevie Wonder-worthy R&B; edgy punk-funk, synth-slathered, Nile Rodgers-produced new wave; gently folk-y balladry; and jazzy pop with Steely Dan's Walter Becker are only part of the story.
Jackson grew up in New Haven, Connecticut where he soaked up some of the jazz his father loved but was also captivated by rock guitar heroes like Jimi Hendrix, Jeff Beck, and Eric Clapton. He followed multiple muses from the start, playing solo acoustic tunes in coffeehouses as a teen while working with blues-rock bands. He was only about 17 when he was galvanized by hearing trumpet innovator Wadada Leo Smith, who had relocated to New Haven and was working with his New Dalta Ahkri group at the time. Jackson entered Smith's fold, which also included local avant-garde heavyweights like pianist Anthony Davis and drummer Pheeroan akLaff. "The Wadada thing was really my introduction into some different forms in music," says Jackson. "He had his own notation and things like that. These guys really nurtured me. I could fully access who I was and be an individual and not worry about trying to fit into someone's box."
This supportive setting became the young guitarist's laboratory for building a style unlike anything else. "I really got into just making sounds with the guitar," he remembers, "playing the guitar with whisks and drumsticks and all kinds of different things to get the sounds I was looking for. I don't remember anybody else doing that around that time. And I played with a lot of saxophone players, so I wanted to have a smooth attack. So I started using volume pedals to give myself that swell-in thing. Again, I hadn't heard anybody doing that, I just started doing it. I was hearing these different ways to make sound and textures. I also had the idea to have my guitar wired in stereo pretty early on. I would use two amps—one could be distorted, one could be clean."
Through his work with Smith, Jackson met saxophone swami Oliver Lake in 1974. "We became pretty much inseparable," says Jackson. "He is my most significant collaborator and mentor in my career. We were really in tune. He invited me to New York and we just hit it off and just played a lot, in a lot of contexts—duos and trios and quartets and large ensemble things. We traveled a lot together and became kind of telephathic in our communication. It was a real situation for me to be myself and bring what I am to the table."
Jackson became an integral part of the DIY New York circuit that came to be known as the loft jazz scene, though the outside-the-box ideas of artists like Lake, Henry Threadgill, Julius Hemphill, Fred Hopkins, et al. completely transcended codified idioms like jazz. "It gave me strength," he says, "and a lot of conviction to really go forward. We played music with a vengeance. We left no prisoners. It really became a thing of integrity, being true to whatever your idea was and letting nothing deter you from that. The people I was playing with were all forces of nature in their own right. It was quite the foundation for me. It remains my foundation to this day. That's what's inside of me."
Jackson's guitar style, alternately explosive or meditative as the moment demanded, came together in that creative crucible. "Being younger," he says, "I brought sort of a rock 'n' roll/blues sensibility to that also in terms of aggression, in terms of being fearless." With Lake and in his own bands, Jackson rewrote the rules for what a guitar could do, influencing everybody from Vernon Reid to Bill Frisell. But his vision was too big to be chained to one musical world.
By the time he cut his fourth album as a leader, 1979's Heart and Center, he was venturing into vocal-based song structures that combined his avant-garde inclinations with songs that could have pleased Earth, Wind & Fire fans. "The feel of that band was conducive to doing groove music that at the same time had these very unusual structures and melodies and harmonies," he says. "It sounded accessible and simple, but it was really complex music, and these guys could pull it off."
Jackson was on Arista's jazz imprint Novus at the time, and there were plans afoot for his future. "Clive Davis got really interested in me," remembers Jackson, "and he really wanted me to become an R&B singer and go down the road of Peabo Bryson and Ray Parker Jr. I was signed to do a new record with Arista proper and that's when I realized that I was very attracted to the raw, visceral nature of punk music. I really liked non-cerebral music and I was like, 'Man, I've gotta start a rock band.' I just had this feeling that I wanted to play music that people could dance to and get out of this cerebral, heady state of mind and just have some fun, but still make really powerful music.
It was the first of many clashes between Jackson and the music business. "I brought demos into Arista," he recalls. "There was no way in hell they were gonna let me record this stuff. Because they really had a plan for me that was not that. It was more in line with R&B and jazz and whatever Black people are supposed to do. Career-wise, I change, and it's not the best thing for commerce, but it's the best thing for me."
Jackson realized his post-punk vision with the band he called Signal, which fueled his flame for about three years. But he had no intention of standing still. "I started writing different music and I was ready to move into something else," he says. In 1982 fortune put him in the path of Walter Becker, who was fresh from Steely Dan's breakup and ready for a new musical partner.
"He said, 'Man, I really love your music. Let's just start writing together and see what we can come up with.'" Becker's working pace was so glacial that they never finished any songs, but the Dan man was undeterred. They cut demos of some Jackson compositions, with encouraging results. "After that, he was like, 'Yeah man, feels great. Why don't we go to Maui and just write and record? I have a studio,'" recalls Jackson. But forces beyond Jackson's control sabotaged the situation. "I couldn't put it back together again no matter how hard I tried," he says.
Around the same time, another musical monolith entered Jackson's orbit. Nile Rodgers caught a Signal gig and after hearing their demos, he was clamoring to make a record with Jackson. By 1983 Jackson was a solo artist again, cutting the Rodgers-produced Situation X for Island, with high-profile guests like Steve Winwood.
The new versions of those Signal tunes were drastically different. "The music you hear on the [Signal] demos," explains Jackson, "it's so much more pared down and aggressive. By the time '83 rolled around, the invention of all these new synthesizers and drum machines…it was attractive. It was like, 'I've arrived: good record deal, incredible musicians, what could possibly go wrong? So we did the record and it has that '80s feel, The Power Station, big-sounding drums, very different from what Signal started out to be." Pharell would eventually borrow liberally, sans credit, from the album's "No Ordinary Romance" for Kelis's 1999 "Roller Rink."
Prince had only just broken through, and radio wasn't ready for another Black rocker yet. "They were running into resistance," recalls Jackson. "Even though they tried to lighten me up on the cover, [radio stations] still knew it was a Black guy." On top of that, Island had just axed much of its marketing staff. Soon enough, the writing was on the wall. Burned by the experience, Jackson retreated from the business for a while, but before long, he was back in more comfortable working environs at Novus, producing artists like Amina Claudine Meyers and Clyde Criner and releasing 1987's What to Where.
On subsequent albums like Red and Towards the Sun, Jackson tapped into the acoustic troubadour vein that had been a part of his musical makeup from the beginning. By the 2000s, though, he was focusing more on the kind of intense instrumental work that had defined his loft days. In the 2010s, he put together a sympathetic squad of Danish players for The Clarity Quartet, with projects like the urgent, unfettered WHENUFINDITUWILLKNOW as the result.
Perhaps his most personal record of all, 2022's E_LEC_TRIC_GIT_BOX was fueled by the twin tyrannies of the pandemic and the increasing epidemic of systemic racism. "I wanted it to be beautiful," he says, "but I wanted it to have some sort of edge because that's how I was feeling: angry and under siege…I guess that's what makes art, is throwing a bunch of crazy shit in a cauldron and somehow surviving it. But not only surviving—thriving."
---
For his solo debut, Jackson surrounded himself with some of his most trusted collaborators. "At that point," he says, "I think the people I was playing with the most were Oliver [Lake], Leo [Smith], and [saxophonist] David Murray, and I thought what a great band of voices I would have for this record, so I wrote pieces specifically for them. I realized that I wasn't necessarily into the traditional structure of what a band should be, so Clarity has no drummer." Jackson found a new framework for acoustic guitar in spare, delicate sketches that transcend genre while touching on jazz, avant-garde modernism, and more.
A juicy slice of the '70s loft world, Frequency Equilibrium Koan was recorded live at one of the circuit's hottest spots, The Ladies Fort, with scene stalwarts saxophonist Julius Hemphill, cellist Abdul Wadud, and drummer Pheeroan akLaff. By turning minimalist and meditative or percolating and jubilant, the players were constantly treading fresh territory. "Back then, I was really into notation but not necessarily Western notation," says Jackson. "They were long-form compositions. I used to put them on these big pieces of cardboard, so there'd be four or five panels…I always get surprised when people think that the music is completely improvised. A lot of the music back then had a structure that wasn't mainstream. We could also improvise at will."
In 1979, Jackson upended expectations with Heart and Center, full of vocal tunes mating an R&B framework with jazzy sophistication. The spirit of that sadly out-of-print album can still be discerned on this 1980 live recording. After a long, slinky intro that provides space for a sinuous guitar workout, Jackson unleashes a soulful croon on "We're Connected Now" that could've been the focus of his career all by itself.
At the end of the '70s Jackson unleashed his inner rocker by starting Signal, inspired in part by the NYC post-punk scene. By the early '80s he'd moved to Massachusetts and rebooted the band. These demos display Signal's melting pot of new wave, funk, and blues. "We played a lot," he recalls, "That's what I really wanted, a band to play where audiences were going crazy and people were dancing and yet we were still making music, we weren't pandering at all. It was very exciting." Some of these songs would land on 1983's Situation X in a far more produced, electronic context.
It's tantalizing to imagine what might have been if Jackson and Walter Becker had started Steely Dan Mk. II during their brief collaboration following the Becker/Fagen split. Jackson remembers, "Walter would leave the room and his wife would come in and say, 'Michael, Walter really loves your music, and he wants you to be the next voice of Steely Dan.'" As an ironic celebration of solipsism and solitude, it's easy to see how Jackson's "Looking Out for Number One" would have appealed to Becker's sardonic sensibility, and Jackson lays down a sharp solo on Becker's own Telecaster. It's impossible not to wonder what the raw, Becker-produced demo might have sounded like with some Steely-style studio sheen, but it's pretty damn potent as is.
Drumless, acoustic guitar-based songs delivered in a shimmering falsetto have precedents in Jackson's discography going all the way back to his debut. But on the first half of 1998's Red they came fully into focus. Imagine Hejira-era Joni Mitchell sharing a hot tub with Arthur Russell in his unplugged mode—that'll only get you partway there, but it's a start. Jackson plays everything himself on Red, and the gently poured instrumentals occupying the album's second half underscore his gifts as a multi-instrumentalist. "It was a fragile period for me emotionally," he reveals, "which you can hear in my voice. I think I called it 'whisper voice,' I was really trying to sing softly with as much air in my voice as possible."
Sonically and spiritually, 2002's Towards the Sun could be seen as sort of a sequel to Red. Here the previous album's falsetto ballad style gets a bit of a Quiet Storm R&B variation. Percussive grooves and more elaborate production are the order of the day, but Jackson still does it all himself, including the creamy vocal harmonies. As with Red, the music was a response to inner turmoil. "It got me through a depression because I would force myself to work," says Jackson. "I would crawl into the [home] studio. Sometimes you lose your way, you lose your foundation. You have to struggle to find it again, and that's what that album really was."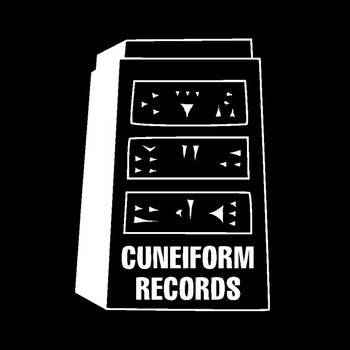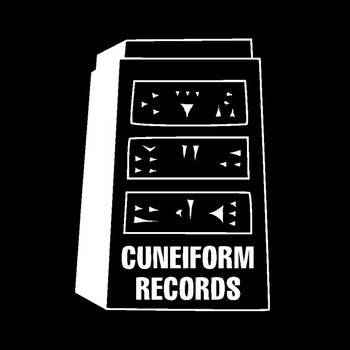 Besides being a bandleader with a bold vision, Jackson is a team player. This 2009 Wadada Leo Smith recording is an ideal example. The double-length Spiritual Dimensions features two different groups. Jackson is part of Organic, the band occupying the second half, and he helps create a mighty, four-guitar fury as they tear through ferociously funky stomps with an amped-up bite, for a sound that takes the On the Corner-period Miles Davis template into new terrain. As noted earlier, Jackson's no slouch at producing other artists either, and he slips easily into the production role here, maintaining an ultra-focused crackle and crunch with what could have been an unwieldy ensemble.
The roots of Jackson's Denmark-based Clarity Quartet go back to 1979, when a young Danish drummer studied under him at Woodstock's Creative Music Studio co-founded by Ornette Coleman.  Denmark eventually became a sort of second artistic home for Jackson, who would work there regularly with his Clarity crew. For 2019's WHENUFINDUWILLKNOW, he explains, "I got into this thing where, conceptually, I didn't want there to be a 16-minute song. Let's get to the good stuff instantly, let's start out of the gate on fire. Pieces that would happen in four, five minutes, that was the concept for that band." In a way, it's an opportunity for Jackson to revisit the fire of his loft period but channeled through a completely different type of intensity.
The idea for a solo electric guitar record came when Jackson was asked to do a one-man streaming performance during the onset of the COVID-19 pandemic. Around the same time, a more emotional factor was the racial injustice seemingly coming more to the fore than ever. "The isolation of COVID-19 and the isolation of being Black in America both hit me like a ton of bricks," he says. "The foundation of that record was the angst and the stress but at the same time a serious connection to my ancestry, to the blues, to Africa, to all of this stuff in me that's not Eurocentric…this vast well of black music." The guitar language Jackson had been developing for decades became a way to engage with and ultimately transcend the trials of the times.
"I'm from a long lineage of incredibly resilient and powerful people," he says, his voice swelling with emotion. "And that informs everything. The one word is 'freedom.' In spite of the oppression, there's freedom, individual freedom. And that's really what it is. That's the story."