LISTS
Elevating the Underground: The '70s NYC Loft Jazz Scene
By Jim Allen · April 19, 2023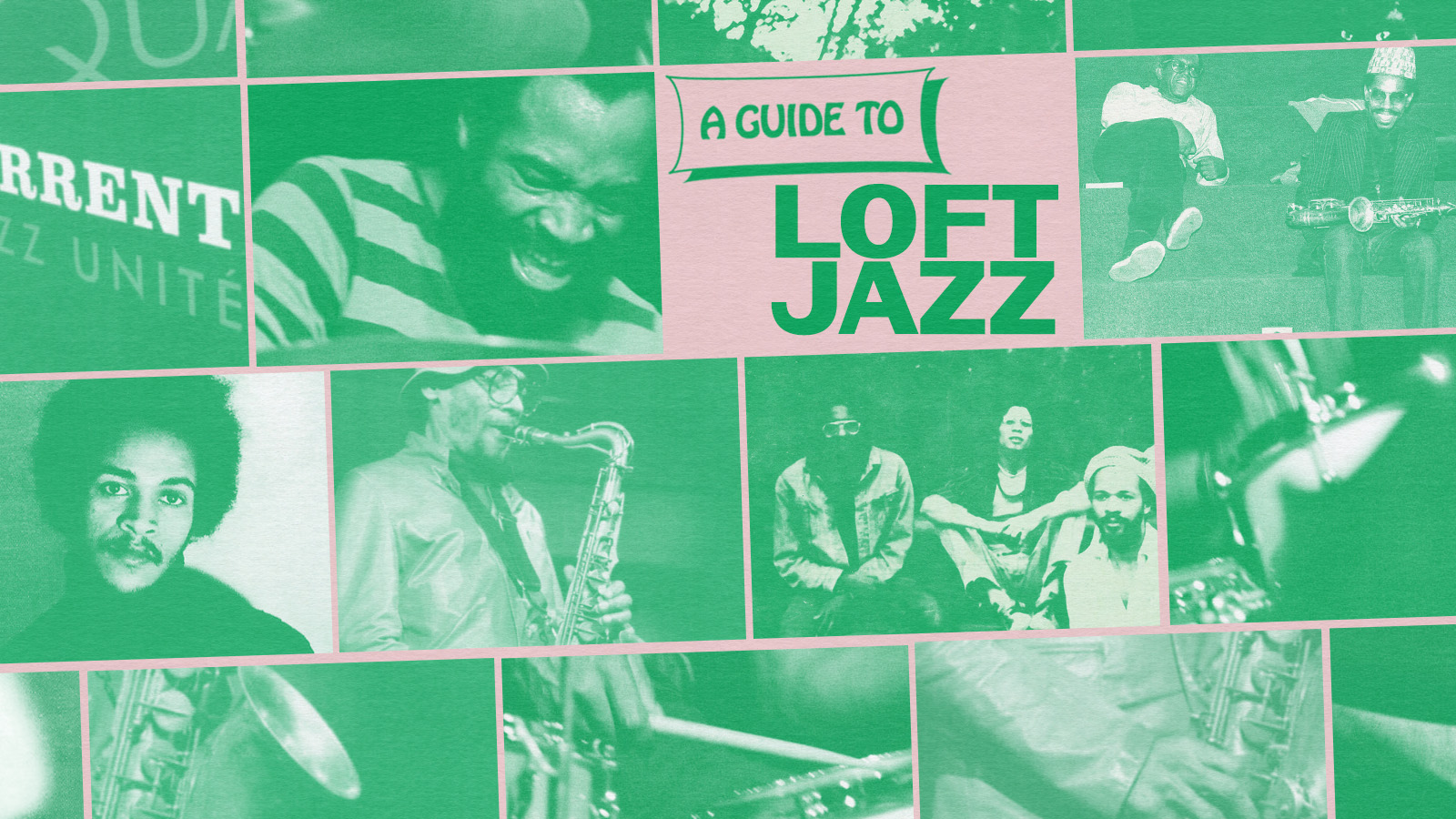 "You always have so-called 'mainstream' stuff happening," says Wadada Leo Smith pragmatically. "That's just the bandwidth of the commercial zone. You have it in every type of music." Then the sagacious, 81-year-old trumpet innovator slows his speech for emphasis, adding dramatic punctuation with increasing pauses as his concepts expand. "Because those things are there—and you're not part of them—then you have to build your own reality. And that reality is not a protest against—but it is something for—in this case, for ourselves."
That's how Smith describes the origins of the loft music scene that arose in 1970s New York City, a DIY network of literally homegrown venues created by and for musicians who transcended the conventions of jazz—even the term itself. "It's an imposed name on a vast variety of music," says guitarist Michael Gregory Jackson. "No one wanted to be put into a box and called a jazz musician."
Nevertheless, "loft jazz" is the tag commonly attached to the movement that began in earnest when players turned their downtown NYC homes into performance spaces, mostly in Greenwich Village East and West; Soho; and the Lower East Side.
In the pre-gentrification '70s, much of Manhattan's southerly section was a textbook example of urban blight. But that's what made it possible for musicians to occupy loft spaces on the cheap. "I would walk down the street," remembers Jackson of going to loft gigs with saxman Oliver Lake's band. "It looked like it had been bombed. There was rubble and bricks, and it was pretty much a mess back then. New York was not the safest place." Those conditions allowed for an upside, though. "It definitely wasn't fully owned by corporations yet. People were able to afford to live there and do artistic things…it was inspirational."
The scene wasn't strictly limited to lofts. Galleries, storefronts, and former warehouses and industrial spaces all filled the need. The musicians lived, rehearsed, performed, and recorded in these places. In 1970, at 24 Bond St., a block from where CBGB would eventually operate, onetime Miles Davis saxophonist Sam Rivers and his wife Beatrice turned their home into Studio Rivbea, one of the circuit's hottest hubs. "It was a beautiful spot with great vibrations," says Smith. "People who came there had deep respect and love for the music. They came there to hear music, not to be part of some social scene. And afterwards they engaged with the artists, which is a perfect setting." Another vital spot was Ali's Alley, which began in 1973 when former John Coltrane drummer Rashied Ali transformed his 77 Greene St. home into a club, a recording studio, and the headquarters for his own label, Survival Records.
Many more proliferated throughout the decade. Trumpeter James DuBois and bassist/percussionist Juma Sultan were in on the action early with Studio We at 193 Eldridge St. Singer Joe Lee Wilson had The Ladies Fort on Bond St., a block away from Rivbea. Drummer Warren Smith started Studio WIS in Chelsea. Dave Brubeck's sons Danny and Chris ran Environ in Soho. Saxophonist David Murray and writer/then-drummer Stanley Crouch had Studio Infinity on the Bowery. Theater director Ellen Stewart ran long-standing theatrical/musical space La MaMa in the East Village. Record producer Verna Gillis had Soundscape, a Midtown outlier on W. 52nd St. And there were scads of others.
Artists pushing into new musical territory found little welcome from old-school jazz clubs and were forced to seek fresh physical terrain as well. So, it was the envelope-pushers who embraced this new wave of possibility. "It was something that was noncommercial but offered them opportunities to play in New York City," says Smith. "Major venues did not hire [unconventional] artists, so in order to create spaces to develop our audience, those loft spaces became the natural venue."
The idea of bringing organization to a maverick musical movement wasn't created from scratch in NYC. Chicago's Association for the Advancement of Creative Musicians (AACM) and St. Louis's Black Artists' Group (BAG) were already nurturing outside-the-box artistry in the late '60s. And when the likes of AACM's Wadada Leo Smith, Muhal Richard Abrams, Malachi Thompson, Steve McCall, and Henry Threadgill; and BAG's Oliver Lake, Hamiet Bluiett, Julius Hemphill, and Joseph Bowie came to New York, their ideas provided a blueprint for the loft scene.
The communal vibe between musicians, writers, and other artists helped keep everything connected. "It wasn't 'Show up to the gig, play, and leave,'" says Jackson. "This was a community. That kind of stemmed from the workshop concept that came out of Chicago and St. Louis. You could grow, and it was a nurturing situation. We weren't having cutting contests [instrumental showdowns] or anything like that. People were very supportive and very open. I was very young and for me it was an affirmation to really be myself. That's what I got from that scene, an inspiration from these brilliant people—Oliver, Julius, [Anthony] Braxton, David Murray, Henry Threadgill, Anthony Davis, Baikida Carroll, Olu Dara, Phillip Wilson, James Newton, Jessica Hagedorn, Ntozake Shange, Thulani Davis, Butch Morris."
There was never a loft jazz aesthetic. The thing these wildly varied artists had in common was a willingness to take things someplace singular and unexpected, a quality the settings encouraged. "It was an area in which one could explore their musical vision," says Smith. "When you're not boundaried," adds Jackson, "that allows freedom of thought, freedom of expression, freedom of individuality."
Where else could the musical concepts of Jackson and Lake come together with the vision of aforementioned playwright/poet Shange, author of theatrical milestone for colored girls who have considered suicide / when the rainbow is enuf? "That play was something that, in the beginning, Oliver worked on," says Jackson, "and I was involved in early incarnations, with Ntozake reading her work. It was this sort of collaboration of minds and people that were just drastically different from each other, but there was this openness."
Amid those repurposed urban environs, there was room for funky grooves, heady chamber music, abstract expressionism, modal explorations, even balladic crooning. Fiery improv rubbed elbows with finely honed compositions. And people came out for it. By the mid-'70s, the scene was booming, even getting enthusiastic attention from mainstream sources like the New York Times. Audiences were large (relative to the venues) and excited. "They were aware that there was some alternative," explains Smith, "that they could actually go and listen to music and feel satisfied."
"Probably the culmination of that was the Wildflowers series," says Jackson. The cult-classic five-volume series of live albums was recorded in 1976 at Rivbea as part of a multi-day festival and released the following year on Casablanca Records, home of Kiss and Donna Summer. It gave artists like Lake, Jackson, Rivers, and the rest of the usual suspects a wider audience than ever before.
Some of the venues rolled on into the early '80s, but by 1979, the NY Times was already declaring "loft jazz no longer exists." The scene was shrinking, and Jackson lays the blame on the real estate boom. "Culturally, things changed in New York because people couldn't afford to be there," he says. "They started building it up. I think it's just economics." But Smith sees the scene's popularity as its downfall. "It got bigger and bigger," he says. "People were asking some of us to play in these other places simply because the loft scene had been successful, it had created its own environment, its own clientele, and it was doing well. So, the next move is to try and break that down, and they did, by pulling a few select people out one and a time, and eventually it fell apart."
New avant-garde performance spaces like The Knitting Factory and The Kitchen were cropping up, but they were aided by the kind of grants and funding that weren't in the cards for the lofts. "I don't believe that was available for Ali and all those guys," says Smith. "It's a factor that involves how America looks at power and independence. If you go deeper into that, you have to start looking at how race factors into how venues are established and sustained."
Ultimately, the loft scene was too good to last. But four decades later, Jackson, Smith, Henry Threadgill, David Murray, Oliver Lake, and other bright lights of that circuit are still creating commanding, exploratory sounds. And that's due in large part to the grounding they got in the loft era. "I consider that a renaissance period," says Jackson. "For me it was a family like I didn't have. It was a place where I could truly develop into who I really am. All these gifts I received just being around these luminous individuals, it remains in me to this day."
Here's just a small sampling from the vast ocean of adventurous sounds that the loft scene made possible.
---
Michael Gregory Jackson's quartet were regulars at The Ladies Fort, where this was recorded one night in 1977 on Jackson's cassette machine, though it didn't see release until 2021. Alto saxophonist Julius Hemphill (best known today for co-founding the World Saxophone Quartet), cellist Abdul Wadud, and drummer Pheeroan aKLaff join the guitarist on compositions that serve up a kaleidoscope of sounds, from minimalist abstraction to dizzying polyrhythm. "We did a lot of gigs with that particular quartet," says Jackson. "We just meshed together and were just about playing with fire and integrity and honesty. No one ever phoned it in. Conceptually it wasn't really about 'jazz' or anything, just a personal concept of what I wanted to play and hear." (Jackson's 1977 Clarity, with Lake, Murray, and Smith, is also essential listening.)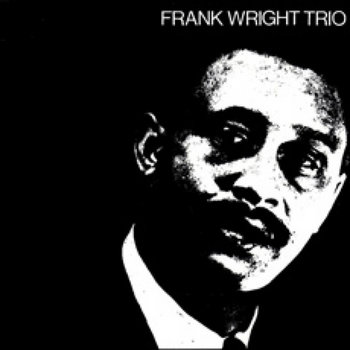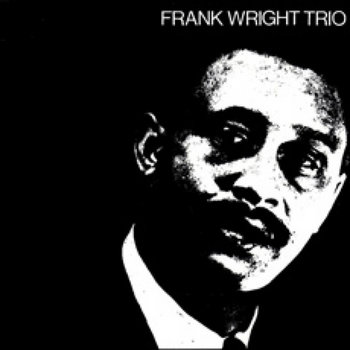 Another loft-recorded nugget that lay buried for decades, Blues for Albert Ayler was cut in 1974 in Studio 77 at Ali's Alley and didn't see daylight till 2012. Avant-garde tenor titan Frank Wright delivered a deeply felt tribute to Albert Ayler alongside guitarist James "Blood" Ulmer (years before Blood's first solo album), bassist Benny Wilson, and Ali himself on drums. Ayler's unfettered, no-prisoners style was Wright's primary inspiration. Almost four years after Ayler's untimely death, Wright saluted his spirit with this six-part suite full of fearless free blowing, with all four players fully committed to honoring Ayler's rebelliousness and spirituality in equal measure. (Ali and Wright's Duo Exchange also deserves investigation).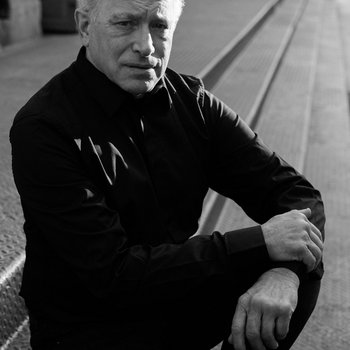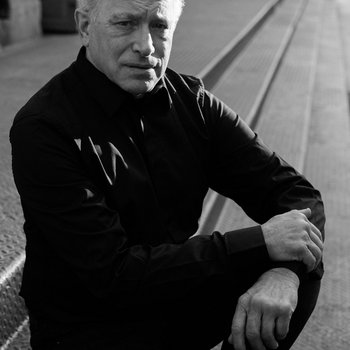 Merch for this release:
Vinyl LP, Compact Disc (CD), T-Shirt/Shirt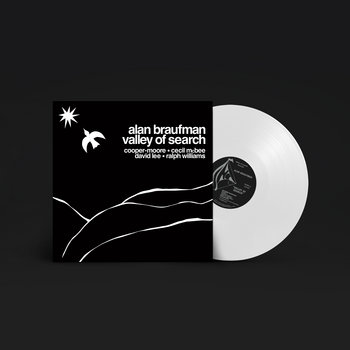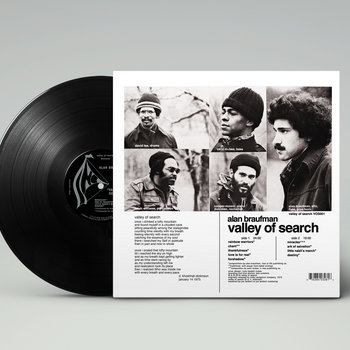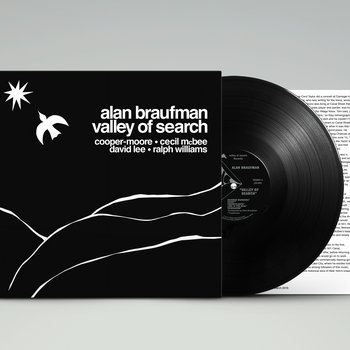 Any record that starts with avant-jazz piano hero Cooper-Moore playing dulcimer and leads into sax sorcerer Alan Braufman chanting a Baha'i prayer is likely to have lots of tricks up its sleeve. Braufman, Cooper-Moore, saxophonist David S. Ware, and other players lived at 501 Canal St., which became known as The Jazz Loft, a hotspot for performance and recording. In 1974, Braufman made this, his first album as a bandleader, there. True to its title, there's plenty of searching going on, but there's a fair amount of finding too, as the quintet completed by bassist Cecil McBee, drummer David Lee, and percussionist Ralph Williams alights on fervid ensemble riffs, meditative atmospheres, and more.
Merch for this release:
Vinyl LP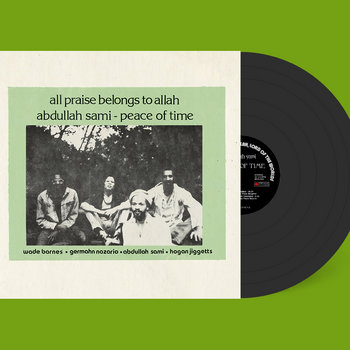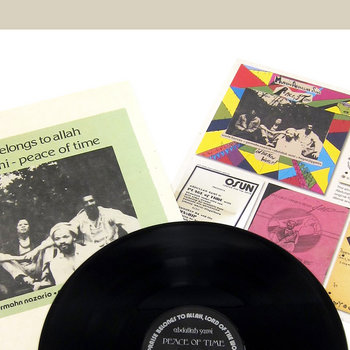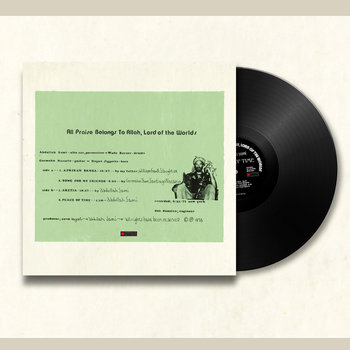 Alto sax player Abdullah Sami developed his sound in Chicago but brought it to New York in time to catch the loft heyday. Recorded in 1977, his only album is a lo-fi slow-burner full of moody, modal vamps, splitting the difference between Coltrane/Pharoah Sanders spiritual jazz and an edgier, more ornery side where guitarist Germahn Nazario's Blood Ulmer/Sonny Sharrock leanings handle some heavy lifting. Only about 300 copies were initially pressed and Sami never released another record, so both his name and the album nearly fell through history's cracks before Peace of Time was finally reissued in 2019.
Merch for this release:
Compact Disc (CD)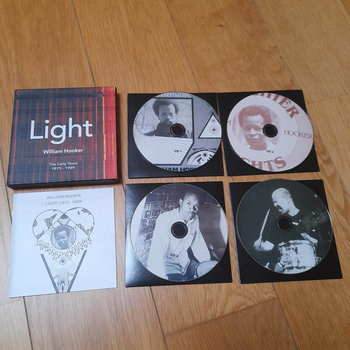 In the '90s, drummer/bandleader William Hooker became known for bringing his gargantuan sound to free jazz infernos and experimental rock rampages alike. But in the '70s he was an explosive young musician throwing down in the lofts. The first half of this epic retrospective documents that period, encompassing Hooker's first two albums and then some. He can be heard barreling through bigger-than-life solo percussion pieces, blasting a hole in the sky in cahoots with David S. Ware, and getting into a reflective mode alongside Alan Braufman, among other things.
Merch for this release:
2 x Vinyl LP, Compact Disc (CD)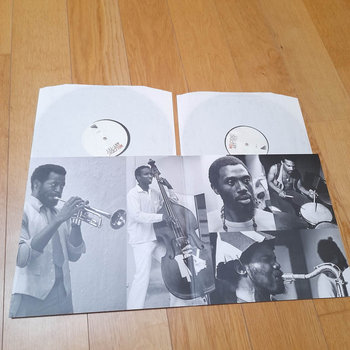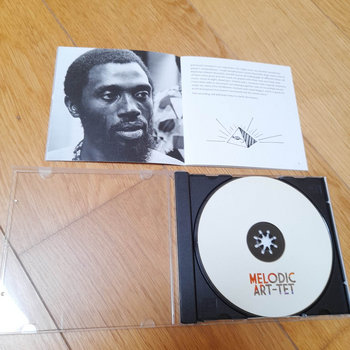 The Melodic Art-Tet was embedded in NYC's jazz underground in the first half of the '70s, but until this 2013 album, no recording of them was ever released. The co-operative ensemble was dominated by musicians known for working with Sun Ra, and included Charles Brackeen (saxes/flute), Ahmed Abdullah (trumpet), Ronnie Boykins (bass, replaced here by William Parker), Roger Blank (drums), and Tony Waters (percussion). Writing about them in her foundational 1977 book As Serious as Your Life, Valerie Wilmer reported that their aim was to "break through some of the mystique that has surrounded the music," quoting Blank as saying, "We seem to be working towards a common ecstasy." Mission accomplished.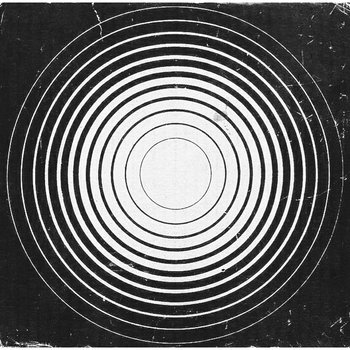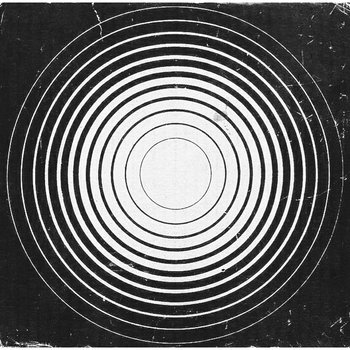 Merch for this release:
Compact Disc (CD), Vinyl LP, Cassette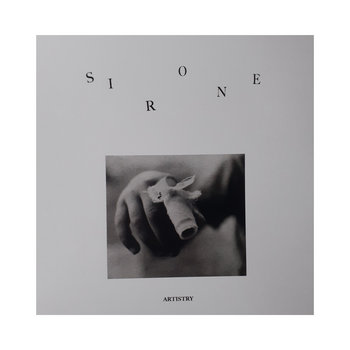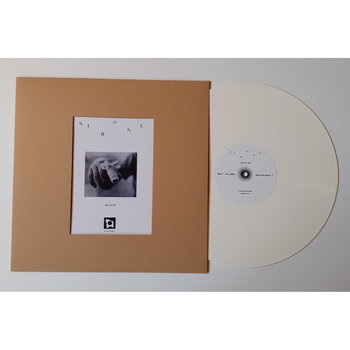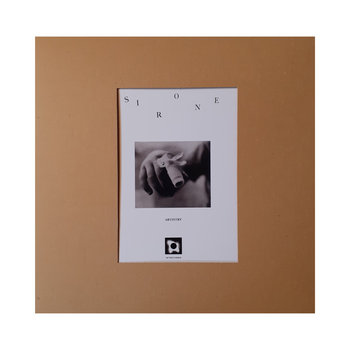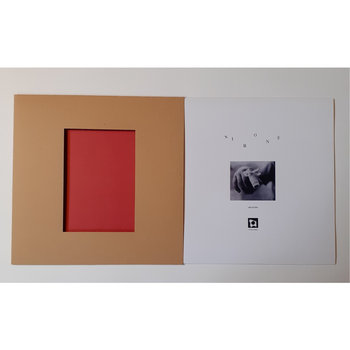 Besides playing with Albert Ayler, Cecil Taylor, and legions of others, bassist Sirone was one-third of loft habitues The Revolutionary Ensemble, with violinist Leroy Jenkins and drummer Jerome Cooper. The group had disbanded by the time Sirone recorded this, his first solo album, in 1978. There's a bit of that outfit's avant-garde chamber vibe here, though the dynamic between Sirone, flautist James Newton, cellist Muneer Bernard Fennell, and drummer Don Moye makes for an entirely singular sound.
Merch for this release:
Vinyl LP, Compact Disc (CD)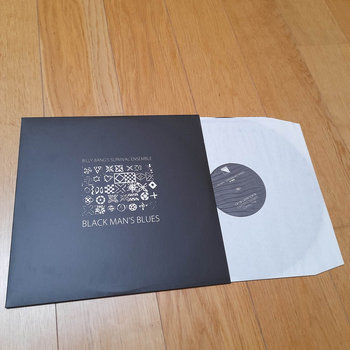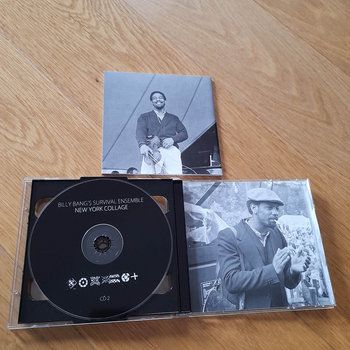 This package pairs the 1978 debut album by Billy Bang's Survival Ensemble with an album's worth of previously unreleased 1977 live recordings from a Soweto solidarity event in Harlem. With two sax players, two percussionists, and William Parker on bass, the band channels the Ayler/late Coltrane school and adapts it for a new era. And when he's not taking the violin into radical new spaces, Bang recites poetry addressing racial politics and spirituality with equal emotional impact.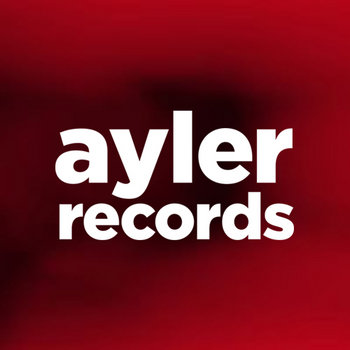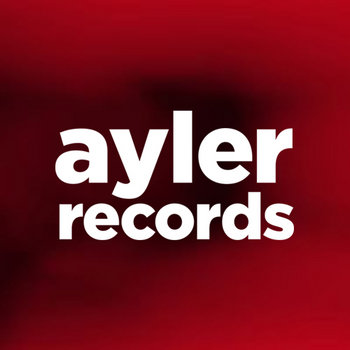 Merch for this release:
Compact Disc (CD)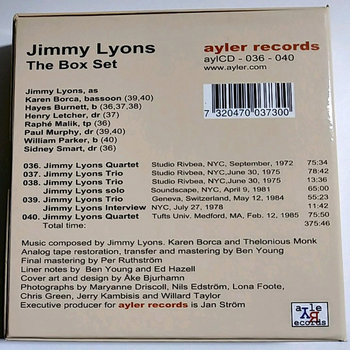 This generous sampler draws from a box set of previously unreleased live material by loft mainstay and Cecil Taylor saxman Jimmy Lyons. About the first two-thirds was recorded in the heart of the scene, at Rivbea and Soundscape. Lyons left us too young, and any additions to his legacy are welcome, but the fearless improvisations captured here give a great sense of the alto adventurer's searching spirit and pure, visceral power. And yes, the ubiquitous William Parker—today NYC's avant-jazz mayor but back then a scrappy young up-and-comer—pops up towards the end of the collection.