LISTS
An Introduction to The Lemonheads' Iconic Power Pop
By Annie Zaleski · March 09, 2022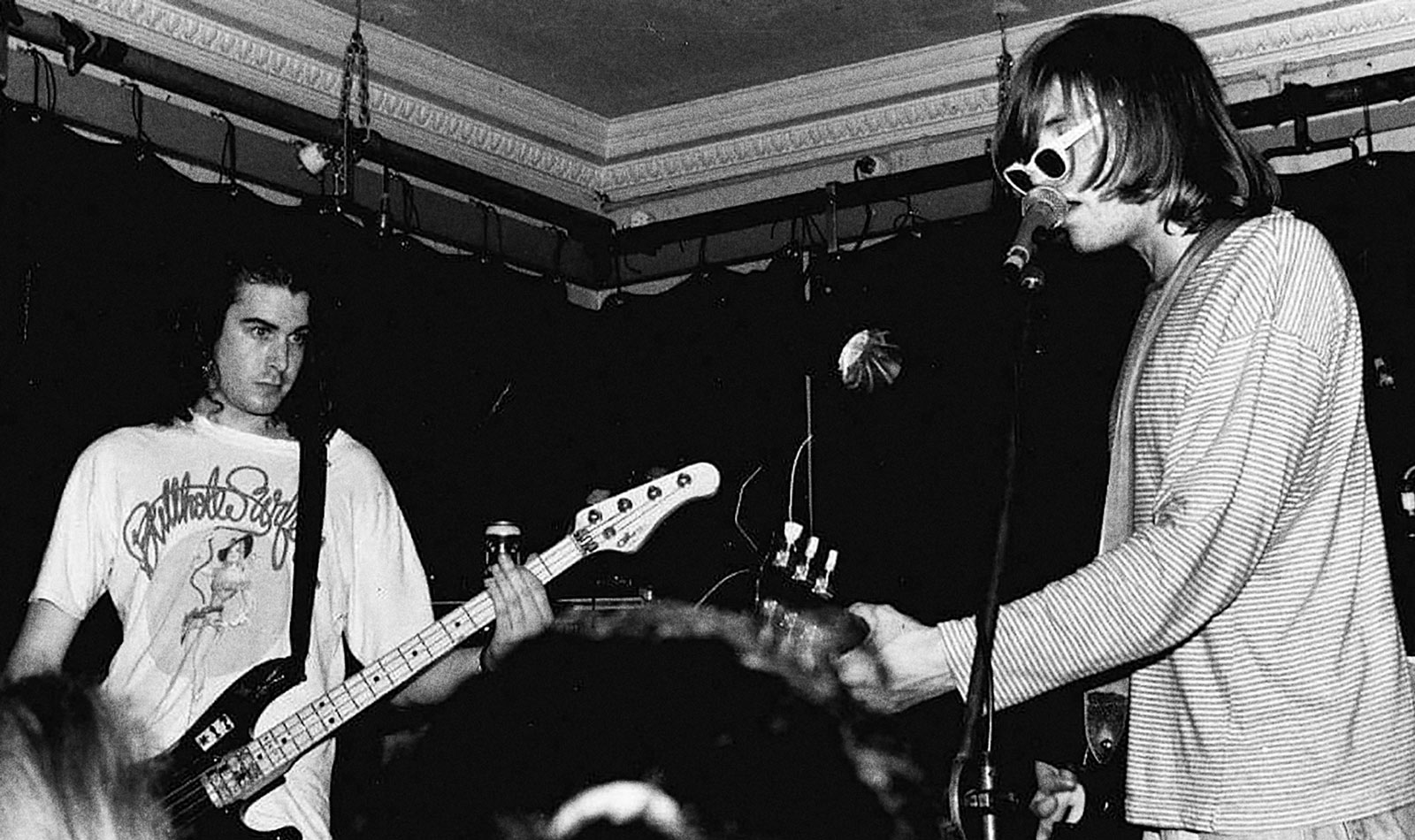 The Lemonheads are quietly one of the most influential bands of the last few decades. The group's songs revel in contrasts—punk energy paired with concise songwriting, or melodic hooks coated in grungy fuzz—and favor slice-of-life storytelling infused with power-pop melancholy.
Unsurprisingly, Lemonheads vocalist-songwriter Evan Dando himself is a voracious music fan with versatile tastes. During an affable afternoon conversation from his Martha's Vineyard home the day after his birthday—he celebrated by buying a Martin guitar—Dando reminisces about meeting idol Ozzy Osbourne (he asked about the lyrics to Black Sabbath's "Cornucopia"), the punk luminaries who showed up to a long-ago Cleveland Lemonheads show (Cheetah Chrome, Pink Holes' Les Black, Death of Samantha's John Petkovic) and crossing paths with nice guys Jonathan Richman and Television Personalities's Daniel Treacy.
When the Lemonheads formed in Boston in 1986, they emerged into a thriving music scene that, in the coming years, would become the toast of the U.S. and the world. The UK music press especially adored bands such as Dinosaur Jr., Buffalo Tom, and, eventually, also The Lemonheads. However, one of the biggest Boston-area success stories was Pixies. In fact, during Dando's late-'80s tenure in another Boston outfit, the Blake Babies—headed by Lemonheads guitarist Juliana Hatfield, a standout player on their definitive album, It's A Shame About Ray—the band shared a practice space with the Pixies. He recalls it was an intimidating experience.
"We'd get there early and go okay, 'Let's go home. Why do we even bother?'" Dando says. "We'd listen to them play and be like, 'Okay, guys, you really want to practice tonight?' They were just so balls-to-the-wall, fully realized and everything. And we were like a diseased clam with one claw."
Perception aside, both Blake Babies and Lemonheads started connecting with larger fanbases and finding their songwriting groove. Dando ended up going to England and Europe in 1989 with Lemonheads, as the band was starting to become more popular there. "We were so excited playing England first," he recalls. "They actually welcomed us. "[There was a sign that said] 'Welcome Lemonheads to London' in Piccadilly Circus in lights. And we were only playing a 500-seat place, like a pub gig. They were excited about us."
Things only shifted into overdrive there for the Lemonheads, especially in the early '90s with the release of It's a Shame About Ray and later hits such as "Into Your Arms."
While Dando is looking towards the future and excited about working up new songs that are slowly but surely coming together, here's a look back at where the Lemonheads have been so far.
---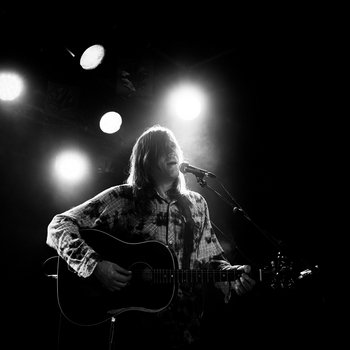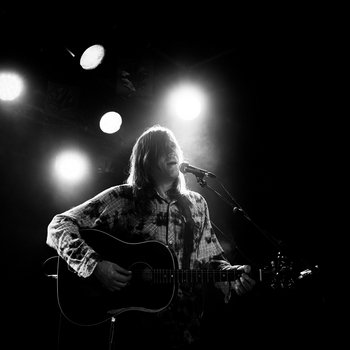 Merch for this release:
Compact Disc (CD)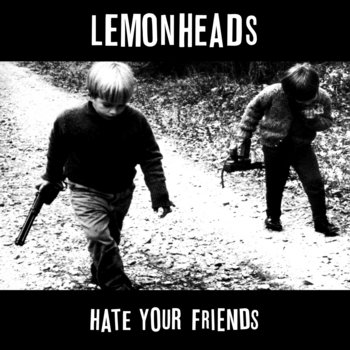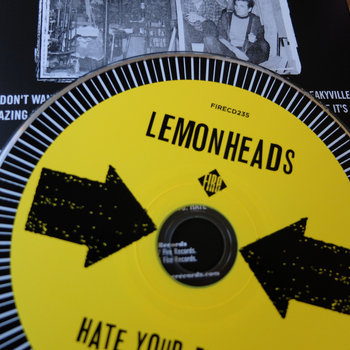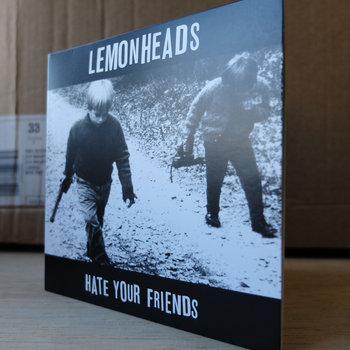 In the earliest phase of their career, the Lemonheads were akin to an East Coast version of Hüsker Dü. Unsurprisingly the band's debut album, 1987's Hate Your Friends, bore little resemblance to their later polished alt-rock hits. Recorded with original members Ben Deily and Jesse Peretz, Hate Your Friends is a glorious, noisy blast of punk-pop and indie, with a few thrashing nods to Boston's hardcore scene tossed in for spice. Despite the rough exterior, there's something undeniably charming about the record's freewheeling energy. And the catchy lo-fi "Don't Tell Yourself," with its repeating refrain of "Stop telling me 'It's okay,'" is an early example of a classic Dando wounded love song.
Merch for this release:
Compact Disc (CD), Vinyl LP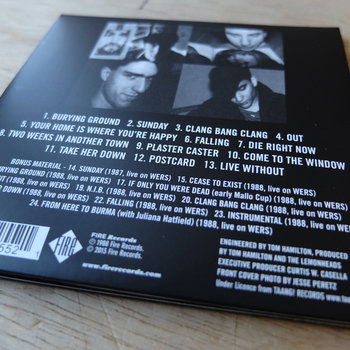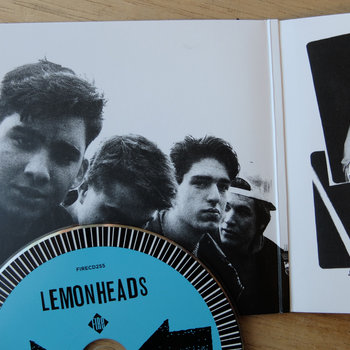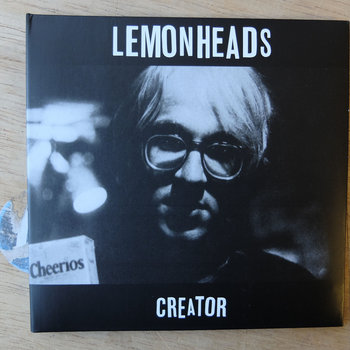 Ben Deily and Jesse Peretz are once again on board for the Lemonheads's second album, Creator. Released in 1988, this full-length is just as rambunctious and rough-shod as Hate Your Friends—the throttling "Clang Bang Clang" especially lives up to its title, while a cover of KISS's "Plaster Caster" is a riotous power-pop goof. However, thanks to the presence of Blake Babies's John Strohm on drums, Creator songs such as the churning "Out" and standout "Sunday" are cohesive, reined-in chaos.
Merch for this release:
Compact Disc (CD), Vinyl LP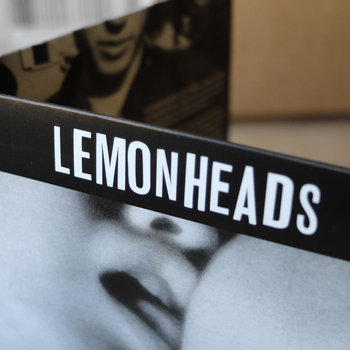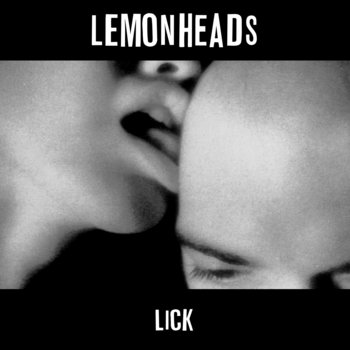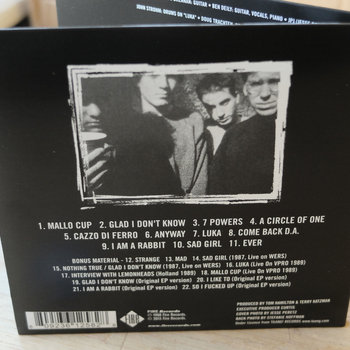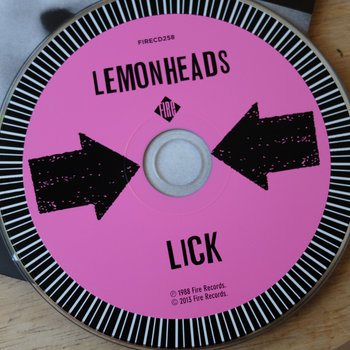 In hindsight, Lick is where things started coalescing for Lemonheads. Although the album is mainly an odds-and-sods collection featuring a combination of re-recordings of older songs and leftover material—it was released one year after Creator—the five new songs here included reveal greater songwriting clarity. "Mallo Cup" wrangled their noisier tendencies into the service of taut, melodic guitar riffs, while Dando's plaintive, Smiths-esque "A Circle of One" speaks to the difficulty of maintaining resilience in the face of adversity. Lick is also notable for featuring the best-known version of "Luka," the band's Suzanne Vega cover that doubled as one of their first breakthrough songs.
Merch for this release:
Vinyl
Dando excels as an interpreter of other people's songs because he has an almost supernatural ability to empathize with their narrators. This 1990 EP features a cover of the Michael Nesmith-penned "Different Drum," popularized by Linda Ronstadt and the Stone Poneys. Boasting clearer production than was evident on past Lemonheads releases, the song finds Dando belting out the lyrics ("I'm not ready for any person, place, or thing/ To try and pull the reins in on me") as if his heartbreak is a badge of honor. Favorite Spanish Dishes is also notable for a rather faithful cover of New Kids on the Block's 1990 pop hit "Step By Step," complete with keyboards and grimy rock guitar. While perhaps done as a joke, the execution is note-perfect—and highly entertaining.
Merch for this release:
2 x Vinyl LP, Compact Disc (CD)
Arriving one month after Favorite Spanish Dishes, Lemonheads's first major label album builds on the momentum generated from the popularity of "Luka" and Lick. Produced by Paul Q. Kolderie, who later worked with Radiohead and Hole, Lovey created a blueprint for the grungy pop that would later dominate alternative rock in the 1990s. Highlights include the burned-out jangle-pop of "Lil Seed," the keening ragged-rock anthem "Stove," and the turbulent "Come Downstairs."
Merch for this release:
2 x Vinyl LP, Compact Disc (CD), 7" Vinyl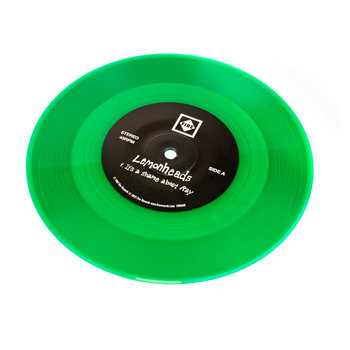 Even if 1992's It's a Shame About Ray didn't become a hit—which it did, thanks to a fluke cover of Simon & Garfunkel's "Mrs. Robinson" and the meditative title track—the album likely would've ended up a '90s classic. Dando's songs capture the agonies and ecstasies of adulthood: doomed relationships, unfulfilled dreams, the harsh toll of self-sabotage, and even the giddy times when something does go your way. Musically, It's a Shame About Ray settles into a groove somewhere between brisk acoustic punk and earnest jangle-rock. For added heft, Juliana Hatfield contributes bass and well-timed vocal accompaniment; on "Bit Part," when she sings "Bit part in your life" as an echo to the main melodic verse, the simple line creates a two-way conversation that gives the song added depth. It's a Shame About Ray is widely considered the Lemonheads's best album, an honor that's well-earned.
Merch for this release:
Vinyl LP, Compact Disc (CD)
Varshons 2 is the Lemonheads's second covers album, released a decade after their first one—appropriately titled Varshons—in 2019. The covers here aren't quite as offbeat as they are on that one (which isn't a surprise, since Dando's long-time pal Gibby Haynes of Butthole Surfers helmed the first Varshons) although the album still offers plenty of surprising interpretations. Laissez-faire distortion snakes through a gentle, heartfelt take on Nick Cave and the Bad Seeds's 1992 single "Straight to You," while a straight acoustic cover of "Round Here" by bro-country band Florida Georgia Line is surprisingly affecting. And a raucous cover of "TAQN," from the Los Angeles punk band Eyes, is a nice throwback to Lemonheads's ramshackle early days.