LISTS
Inspired by Dilla & the Low End Theory, Anime Lover Jonathan Cloud Charts His Own Course
By Jesse Fairfax · January 20, 2021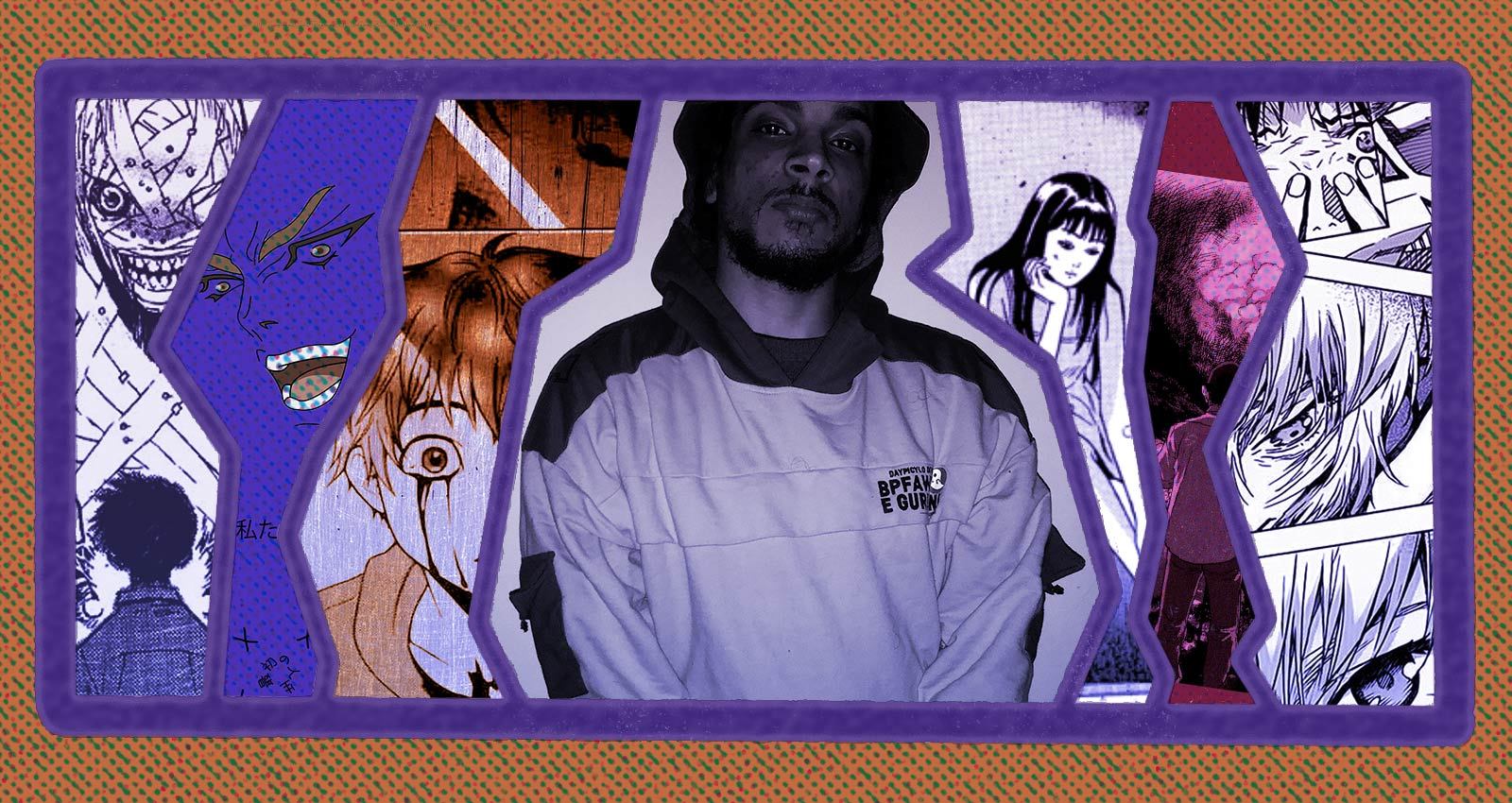 It's hard to pin down exactly when it happened, but sometime over the course of the last 10 years or so, hip-hop spun out a new subgenre that became known as "lo-fi": a popular descriptor for music that is, in some ways, nostalgia-derived, where relaxing melodies meet dusty drum loops. Though he could be seen as a part of this trend, Massachusetts native Jonathan Cloud has consciously separated himself from it, composing a staggering amount of diverse recordings, mostly under the radar, for much of the past decade.
Cloud cites 9th Wonder, Pete Rock, Q-Tip, RZA, and Alchemist as inspirations, but the music that had the most profound impact on him in his formative years came from beatmakers who were decidedly more abstract. Cloud might be based in Boston, but his left-field approach puts him in league with the producers who gained followings at Los Angeles's now-defunct weekly Low End Theory—Knxwledge, DIBIA$E, and Mndsgn, to name a few. He started making music himself after discovering a tribute to J Dilla's legendary LP Donuts, arranged and recorded by a relative unknown. "That showed me that anyone could make this type of stuff," Cloud says.
But for as much as Cloud borrows from the sample-based sound of his boom-bap forefathers, his work also owes a debt to Japanese artforms like manga and it's more popular cousin, anime. His interests converged when he discovered SEGA's hip-hop-influenced video game, Jet Set Radio. "Anyone who's played that game knows it represents Japan's appreciation for our creative expression," he says, "from graffiti to music, DJ scratching and fashion." The bulk of Cloud's Bandcamp releases pay homage to Japan's hip-hop culture, featuring manga-inspired artwork and sporadic sampling of the country's musicians.
Cloud's low profile has worked to his benefit. Always challenging himself to expand his sound, tinkering with a variety of rhythms and tempos, he's become an expert at manipulating frequencies in order to bridge the past, present, and future. Here are a few highlights from his prolific discography.
The recently released Still Eaten Alive is the perfect example of Cloud's creative and personal growth. He's become a nimble rapper with a high-pitched energetic delivery and off-kilter flow. On "Lift Me Up," he makes an impassioned plea for support from his circle of friends over a gospel-derived vocal sample, an example of his dedication to delivering heartfelt messages of emotional wellness and self-care.
On XX, Cloud stretches the boundaries of how a beat tape should sound. Making creative use of warm textures, "Retribution" pits a string section against a faint harmonica, while displaying Cloud's penchant for traditional boom-bap drum loops. He uses distortion as an instrument to muffle the central sample on "Arcade Tokens," while a mild kick and a crisp snare take the lead. "I sample differently from most people," Cloud says. "I sample J-Pop heavy, obscure electronic and new wave, but overall everything is consistent. It's a sound that only I have."
Cloud has often felt like hip-hop's perpetual underdog, and on last year's Daedalus, he shared his feelings on his role as despondent dream chaser. He outlines his worries over a persistent horn loop on "Tussin'"; on "Overthinking" and "Safe," which channel '80s R&B, he finds a sense of confidence while questioning his place in the world. "The Soul Is Mightier Than The Sword" closes the album with folk guitar and a soothing vocal arrangement, as Jonathan stresses the importance of resilience, suggesting all hope isn't lost.
On 2019's Before Crisis, Cloud levels up. On "Sometimes You Just," he tries his hand at nostalgia, working in the soul-vocal style of sampling that dominated Jay Z's 2011 opus The Blueprint. The '80s homage "People Say" replicates the sounds created on ancient 808 drum machines, as Cloud employs some of his most aggressive rapping to date to stress his determination to break through the indie scene's glass ceiling.
Comprised of sketches completed when Cloud received the Maschine MK3 a year ago, XXI (Maschine Edition) demonstrates the ways this workstation simplifies the process of beatmaking. "Alright At Home" seamlessly fuses old-school R&B with a slapping drum loop, while "Boat Rental" puts a hip-hop spin on yacht rock.
Cloud is no stranger to variety, and VIII is one of his most creative beat sets. "I Don't Need You" fuses trap inflections with chopped-up, melodic vocals, while snapping percussion hangs over a hypnotic, trance-inducing loop on "Gold Chain." "Great Video Games" is a highlight, with soulful Japanese vocals set against larger-than-life drums. Cloud cites a digital pioneer as an inspiration for his abstract source material, saying, "Charles Hamilton was one of the first to show me you could sample anything, from TV shows to video games."
Cloud ended 2018 with Final, a lengthy release where he found ingenious ways to contort drum loops and samples. Throughout the 23 beats collected here, listeners can hear Cloud experimenting in real time, taking deliberate chances that some might wrongly assume are mistakes. For example: "Frost Flowers" and "Thankful" contain stuttering jolts and imperfectly timed scratches that reflect his willingness to take chances and break from the expected. "I started out making sample based boom-bap beats," Cloud says. "Pushing beyond that opened up a whole lane of creative possibilities for me."
A short but sweet set from 2019, XIV once again finds Cloud pulling from an array of genres. "DVD Clips" uses guitar, dramatic horns, and a funky bassline to replicate what sounds like the score to a '70s blaxpolitation film, while "Doubters" combines a soulful string section loop with a thumping drum. "Block" lays an uptempo drum pattern, angelic keys, and a faint bassline over the sound of a siren as a way to illustrate the contrast between two sides of inner city living. "Texture is a big [part of my signature sound]," Cloud says. "I came up on Madlib, no matter what kind of beat he makes, you can hear that it's him."