LABEL PROFILE
El Sereno Records and the Hidden World of Lo-fi Hip-Hop
By Amaya Garcia · October 06, 2016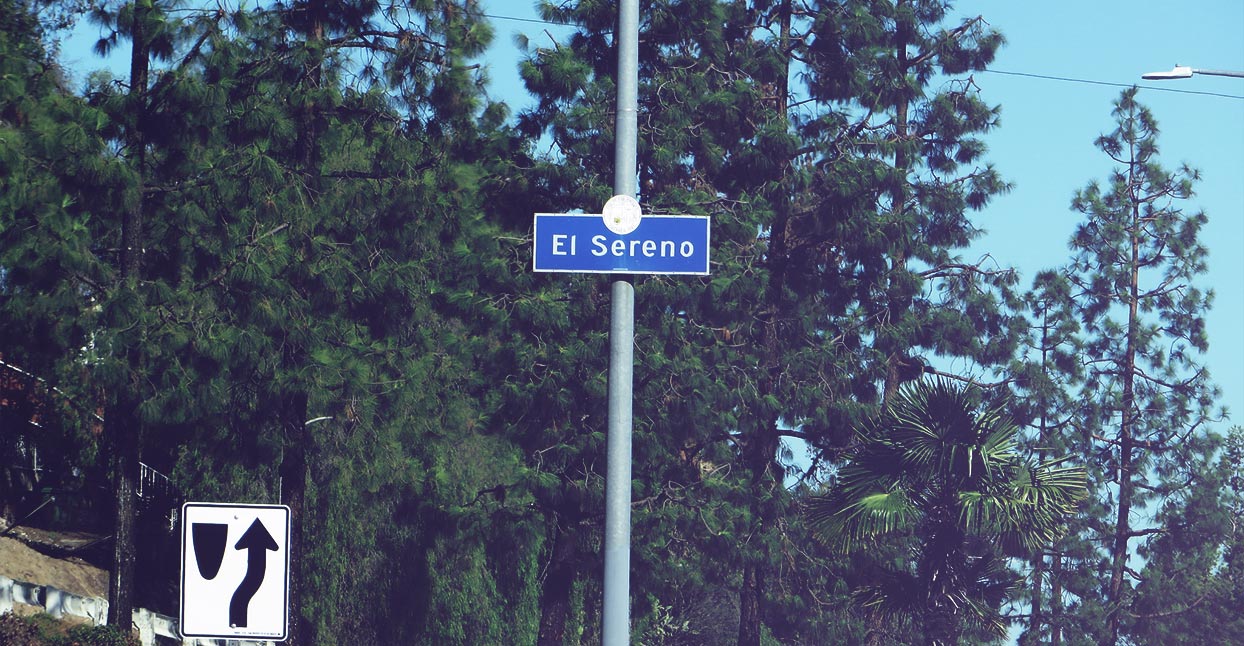 Lo-fi hip-hop is probably one of the most interesting, experimental and rapidly developing genres in the independent music scene, but you wouldn't necessarily know it from a simple Google search. Dig a little under the surface and you're sure to run into the oeuvres of famed Los Angeles producers Madlib and Samiyam. Go a few layers deeper and you can find an infinite number of unknown, established, and up and coming lo-fi beats producers sharing their music in any of the Roland SP-404 sampler forums, Reddit, YouTube, Bandcamp and other corners of the internet.
Their music won't always be tagged "correctly," and a lot of the artists' names are taken directly from pop culture nostalgia. For example, one of the most influential beatmakers' alias is Tuxedo Kamen, known to '80s Saturday morning cartoon fans as one of Sailor Moon's main characters. This has the effect of burying the artists' music under information for the actual manga character on search engines. The same goes for Bolo Yeung. Others' names  are simply inside jokes within their respective communities, making it difficult to find if you're a novice. A lot of them just really don't want to be found. "I think that's the cool thing about lo-fi music," Aaron Maxwell—owner of El Sereno Records in East Los Angeles, one of the labels at the center of the lo-fi beats movement in the United States—says, "Everything is so secret. When you look through the forums and find a really old tape that you've never heard before … It feels like a game."
Maxwell has been part of the scavenger hunt since at least 2009, when he and his high school friend James Matthew (who also runs the label) decided to start messing around with sampling programs on the computer and then upgraded to hardware, with the legendary Roland SP series of samplers that—many years before—had become a staple of LA hip-hop. "I don't think it was ever 'we're going to make lo-fi hip-hop,'" Matthew explains about their start in the community. "We just made what we wanted to make and that's what it sounds like. Maybe it's just a combination of the way we make the music and the people that we're influenced by."
"The people I looked up to were Madlib, Samiyam, and then more underground artists, too," Maxwell adds. "All of those people were doing lo-fi, and they were all dubbing to tape decks, so it just sounded like that. Also, the [SP] 404 sampler was a major part of the lo-fi scene, I think. It had a lo-fi button and people would make fun of that. A lot of the lo-fi community that we were making music with are using SPs. That's mostly how we knew each other; we would listen to the music and were like, 'oh, this guy uses an SP.' Then we would be like, 'what's up?'"
The samplers and the community around them provided the foundation for what is now the El Sereno Records family. After turning their popular YouTube channel Microwaved Meows—where, according to Maxwell, they would "upload all of our music and all the video edits"—officially into El Sereno Records in 2012, they began not only putting out tapes of their own material, but also assembling a group of like-minded artists from the forums, SoundCloud and the communities surrounding their East L.A. neighborhood, El Sereno.
"The music we made matched the place where we live," Maxwell says. El Sereno is a predominantly hispanic "small town section of Northeastern L.A.," which both Maxwell and Matthew describe as similar to the typical "Los Angeles ghetto" you'd see in '90s gang movies. "It's like what you'd imagine a ghetto in East L.A. to look like, but with a little bit more trees," Maxwell explains."I think the term lo-fi just embodies this ghettoness in how everything sounds, even the way the drum loops are, they're kind of glitchy. Everything's off a little, you know? Everything's being run through a tape player. It doesn't have to be perfect. And that all goes back to our inspirations like Culp, Samiyam and Tuxedo Kamen and Madlib."
This improvisational street aesthetic and jokey nostalgia dictates the label's output and its graphic design as well, even appropriating the standard cassette tape designs of the '70s and '80s. "I feel like Family Event sums up what the label is all about really well," Matthew says. The Family Event tape—featuring a dog with sunglasses on its first edition—is a collaboration between Matthew and Maxwell that displays their sample heavy, tape click filled, glitchy beats. Sampling lines from old films about family vacations, soul vocals and tape loops, Family Event turns out to be a 16-track walk through the world of El Sereno Records: nothing is sacred or too serious. The whole tape features them riffing together on two SP-404 samplers. "Everything's kind of like improv and live, and we kind of bounced back and forth from tape decks and sampled everything from VHS tapes to records," Matthew says. Another El Sereno artist, YAGI, also features on the trance inducing track, "With."
Merch for this release:
Cassette, Compact Disc (CD)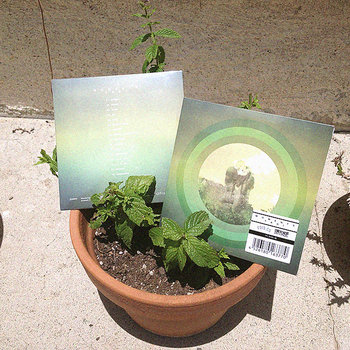 But Lil'Papi is probably one of the most enigmatic artists on the roster, and probably the hardest one to pin down. "Lil' Papi is a buddy who makes music under [the name] Xavier. All these releases are aliases, from maybe some people who don't want the attention," Matthew says. "He's from East L.A., too, but from the Pico Rivera area," Maxwell adds. "He lived kind of close by, and they hit me up and we met up eventually in person and became friends."
As they tell it, Lil'Papi used to be in a punk band, but as a beats artist, he prefers to keep his productions local and mostly underground. "Everyone's just like mailing each other these exclusive cassettes and that music is only there. Xavier is probably the most punk rock out of all of us. He'll give us a lot of cassette tapes, where his music is just in that one tape and it'll be nowhere else," Maxwell explains. "He'll say like, 'don't put this online or I don't want this to be heard anywhere else.' I don't know why, he just makes it more special."
With two releases to her credit, C Dog is another one of the standouts of El Sereno. While most of the artists keep their tracks under the two-minute mark, C Dog's style is more nuanced, focused on giving a coherent narrative to sample-based music. "That one has another fan base in another genre that I don't really mess with too much," Maxwell says. "The Woke up in LA tape is from our friends' girlfriend, and she's really into lo-fi beats as well. If you listen to it, it's lo-fi loops of her favorite hip-hop songs. She's born and raised in L.A., so I think that's what it represents."
All of these artists are based in or around L.A. and, according to both beatmakers, they're some of the most-listens to understand El Sereno Records' ethos. This along with tapes from CY and Lou Tennant and Officer Dick, among others. But the lo-fi community stretches all over the world, and so does El Sereno, releasing tapes from Russian beatmaker 1618 and French artist EXT4Z.
Merch for this release:
Cassette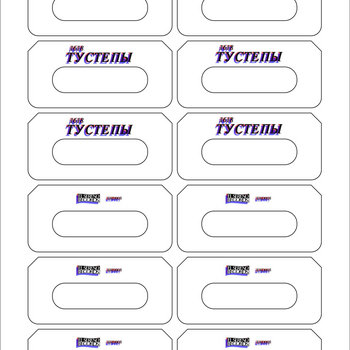 "I thought he used the SP really nicely with the synths," Maxwell says. "I thought it was worth it. I guess it all goes back to the samplers again. The samplers do a lot of work for us."
You can hear Maxwell's own techniques on the SP-404 in El Sereno's newest release, aaronmaxwell, which features a 60 track collection of the artist's work from 2010 to 2015. The physical release comes with an art zine made by Maxwell himself. Next up in the release schedule is a tape from 8REG, a Japanese beatmaker. "I feel like Russia and Japan are not as well known as other scenes, but they have people that have been in it for a long time."
But good luck trying to catch one of the releases on cassette, as they tend to sell out very quickly, something that Maxwell says has created a reseller industry of its own. "They're out there, if people want to find them. We've seen some of the Family Event tapes on Discogs going for like 200 dollars. We sell them for like five dollars. I don't know how I feel about that. I guess, in a way, we wanted to see that happen because it's funny."
The secrecy, prankster mentality and the scarcity is what ultimately makes lo-fi hip-hop one of the most enigmatic genres at its core, with great beatmakers appearing and disappearing their music and artistic monikers on whim. Could this community be the last bastion of punk? Maybe. "I feel like nothing good lasts forever, and a lot of the people that we are heavily influenced by are not doing music anymore. It's evolving and changing," Matthew says. "A lot of the people that we first discovered or were influenced by don't seem to make music anymore or exist, which is also a thing that I feel makes it very special. Some of the people that I feel like are the most respected are kind of the ones that are not doing this interview, if that makes sense.
"Doing it five years ago was cool because you had a really close group of dudes you'd share music with and we were all just commenting on each other's music," Maxwell continues.. "So it was really fun and personal. Now it's still fun I think because now we have a larger audience. On Facebook, especially, I'll still get a lot of people discovering lo-fi and looking into the origins, finding El Sereno Records and hitting us up. There's people discovering it every year."
—Amaya Garcia