LISTS
A Guide to Jihad the Roughneck's Fiercely Independent Rap Catalog
By J. Smith · September 23, 2021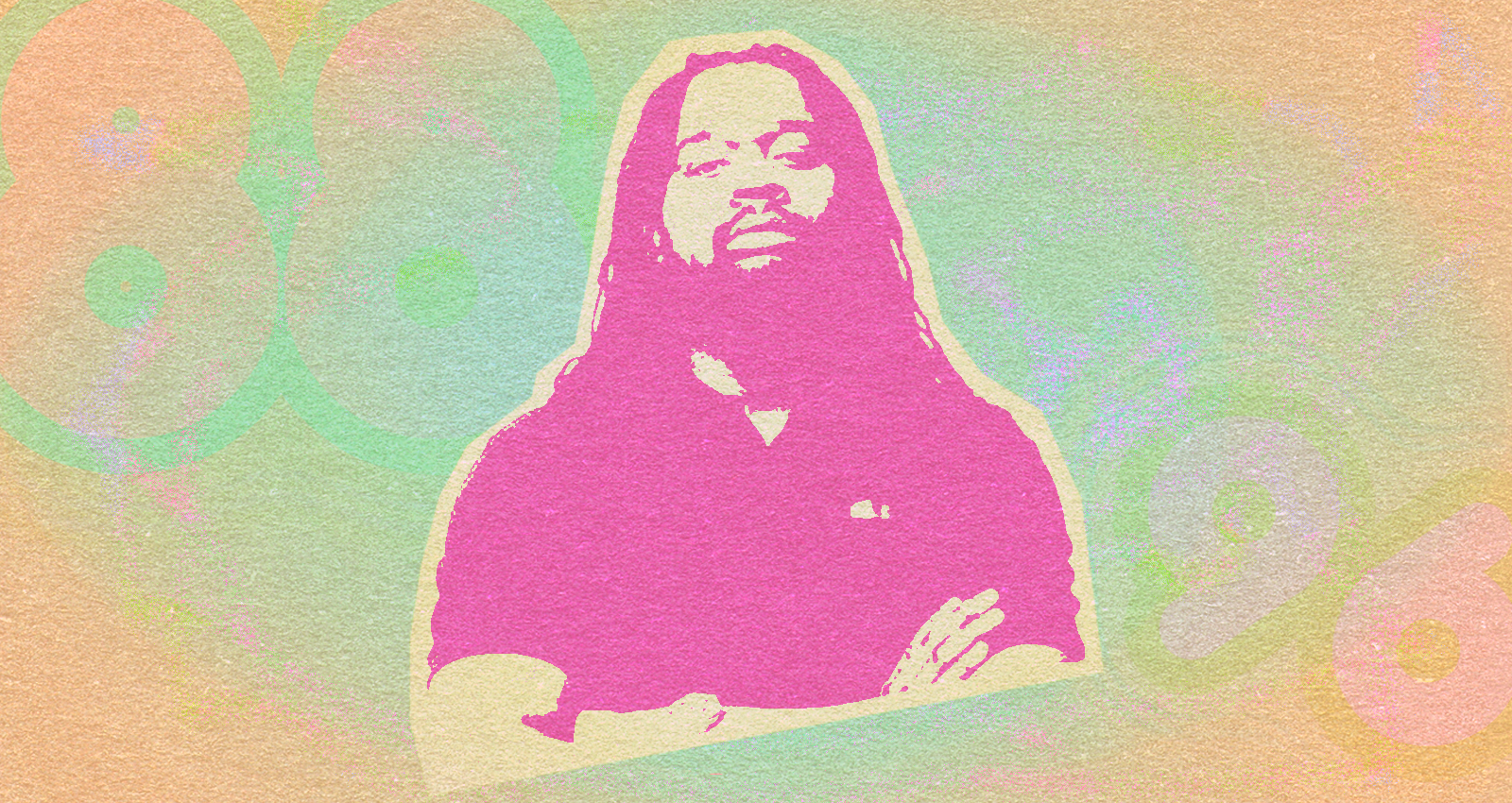 The math is easy: Jihad the Roughneck, who started making music in 1988 with his first MC group, the Uncut Poets, has been perfecting his rap for 33 years. While 1988 was the origin point, it would be another eight years before he officially released his first project. "We did a demo tape when we were in high school but it probably had a circulation of like, 10," he says. "By the time I got to junior college I linked up with everybody in Third Sight, like '93/'94, [with] Du Funk and D-Styles and Flash. And we got to work."
In 1996, as part of Northern California hip-hop group Third Sight, he dropped the single "Ballsacks," an X-rated fantasy set to a sparse three-note sample over dirty drums. If 2 Live Crew's Luther Campbell was a serious lyricist who preferred slow tempos and a lot less bass, he would have been the perfect feature for it.
It took some time, but Jihad and his crew followed it up with The Golden Shower Hour, a full-length album released in 1998. These 13 songs showcase Jihad's wordy delivery, his distinct sense of rhythm, and the sense that he could literally rap until he keeled over and passed out. They also prove he's more than just a one-trick songwriter stuck on sex and erotica, presenting  him as both a multidimensional artist and a well-rounded MC.
The new millennium inspired more material: A second Third Sight LP in 2005, an LP with DJ Ruthless as the duo Foul Mouth Cringe, 2010's E Pluribus Urine (produced by Raggedy Andy), a 2013 Third Sight album (Chillin With Dead Bodies in a B-Boy Stance), and numerous side projects, singles, and EPs.
Over the course of his career, hip-hop has expanded considerably. No longer an outsider genre that made considerable room for the underground even in its more popular iterations, it's now fully mainstream, ushering in new, pop-production-polished sounds that are far beyond dusty loops or breaks. Through all of this, he hasn't flinched, staying true to himself and his grimy brand of rap music.
That against-the-grain ethos is exactly why his fan base has stayed so dedicated for so long. They're modest, but loyal, connoisseurs of his avant-garde approach. And that's something he truly values. "I think the people who have been rocking with me since the '90s are informing me that I'm still on the right path," he says, "and I'm still doing stuff that they enjoy."
Fiercely committed to his vision, his principles, and the craft of MCing itself, Jihad The Roughneck is the embodiment of artistic integrity—not to mention longevity. And while having creative principles might seem old-fashioned, they seem to have served him quite well.
Here are five essential projects from his catalog.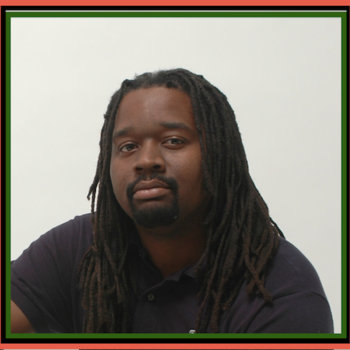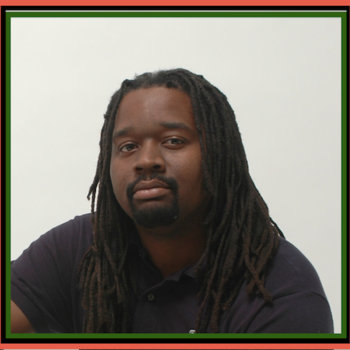 Jihad might be best known for his work with indie hip-hop iconoclasts Third Sight, one of the Bay Area's most overlooked acts; their debut, The Golden Shower Hour, is proof of the group's considerable talent. Like a boxer, Jihad bobs and weaves around the minimal beats that come courtesy of in-house producer and world-famous turntable technician, D-Styles. On "I Will Never Leave You," an aggressive rhyme display full of bravado, he raps: "Perhaps it's catharsis/ Rather for me to ride the force that I harness like the horsepower of a Porsche/ No remorse/ Carnage" with a bit swing on "carnage" for affect. His first complete body of work, released during the waning days of analog, this is a great place for curious listeners to dive in.
Merch for this release:
Vinyl LP, Compact Disc (CD)
You can't judge a book by its cover—or an album by its title—but in this case, it'd be okay to make an exception. Here, Jihad assumes an alter ego: He's a microphone bully, delivering foul-mouthed quips with all the venom and lasciviousness you'd imagine from a villain calling themselves Dick Dastardly. There's "As Long As You Let Her," a head-nodding clip built from spooky piano keys, with malicious verses that make way for wanton lewdness and cocaine references in its barbed hooks. And "Oishii" is a first-hand account of hip-hop cannibalism, with Jihad starting off, "Dispense with the small talk/ I came here to kill you."
A 2018 EP produced by Italian beatmaker II Torsolo, Disco Sinistro is classic boom bap. All heat with no filler, Jihad is a technician at work here, with virtuoso stanzas and knockout lines: "I do rapping that would blow me up if I were Anglo-Saxon/ Exceptional but regular, because my skin is Blackened," he rhymes on "Abdul Alhazred." Disco Sinistro is chock-full of battle rap body blows.
Merch for this release:
Vinyl LP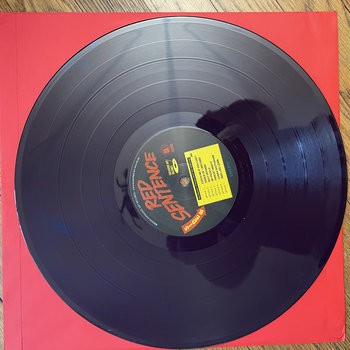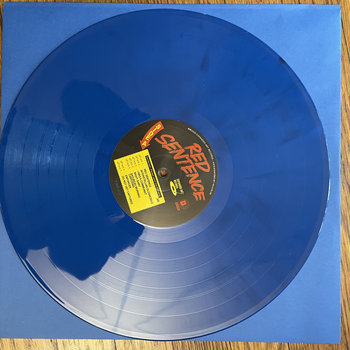 This is Jihad the Roughneck at his conceptual best. Originally set to play as a companion piece  for a comic book about a socialist superhero, The Red Sentence finds him proselytizing to the proletariat. On standout "Do Not Get Captured," over vocal stabs and chaotic drums, he sketches out scenes of "night vision missions" as a hitman behind enemy lines, searching for his target. Close your eyes, and his words come to life: "Down to the elevator shaft with ease/ Up to the restricted floor took that dead man's keys/ The penthouse suite is my destination/ Nervous energy and heavy respiration/ The elevator stopped, hello desperation/ I must have been detected, there's an ambush waiting." Pacing, suspense—in another life he'd make for a compelling fiction author.
Merch for this release:
Vinyl LP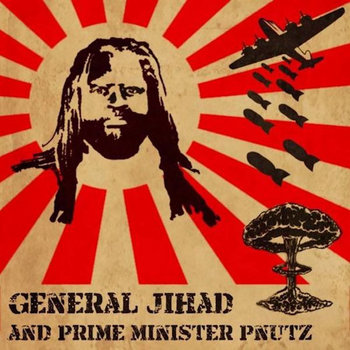 General Jihad & Prime Minister Pnutz, nominated for a 2021 San Diego Music Award, might be Jihad's most accessible work—the closest he's gotten to being commercial. With tracks produced by DJ Pnutz, the album has a a cinematic feel. Songs arrive in surround sound, with instruments panned for complete immersion—a bit to the left here, more to the right there. It's also cleaner than some of his older work, absent the white noise from tape hiss and analog samplers. The backdrop is static-free, a canvas of pristine sonics and optimal frequencies. And maybe teaming with a female producer has curbed his more obscene lyrical impulses; the majority of the songs here don't venture into salaciousness very often. It's his most straight-ahead release to date, the closest he gets to radio-ready music.
Take "Plutocracy," for example; over distorted guitar riffs that could just as easily fit on a rock album as they do here, Jihad raps, "Can't wrap your brain around eminent domain/ All your possessions are limited and mundane/ You have no pull in terms of legislation/ Let me pull your coat with some re-education/ Money over poverty and power over money/ If you have the top two then the spigot is real runny." A leftist critique for sure, but where other projects (like The Red Sentence) are all-out communist fantasy, this runs like a scholar's evaluation of capitalism—a sophisticated analysis of class and power delivered with a professor's composure.