LISTS
Jens Lekman's Beautiful Mess
By Elle Carroll · June 17, 2022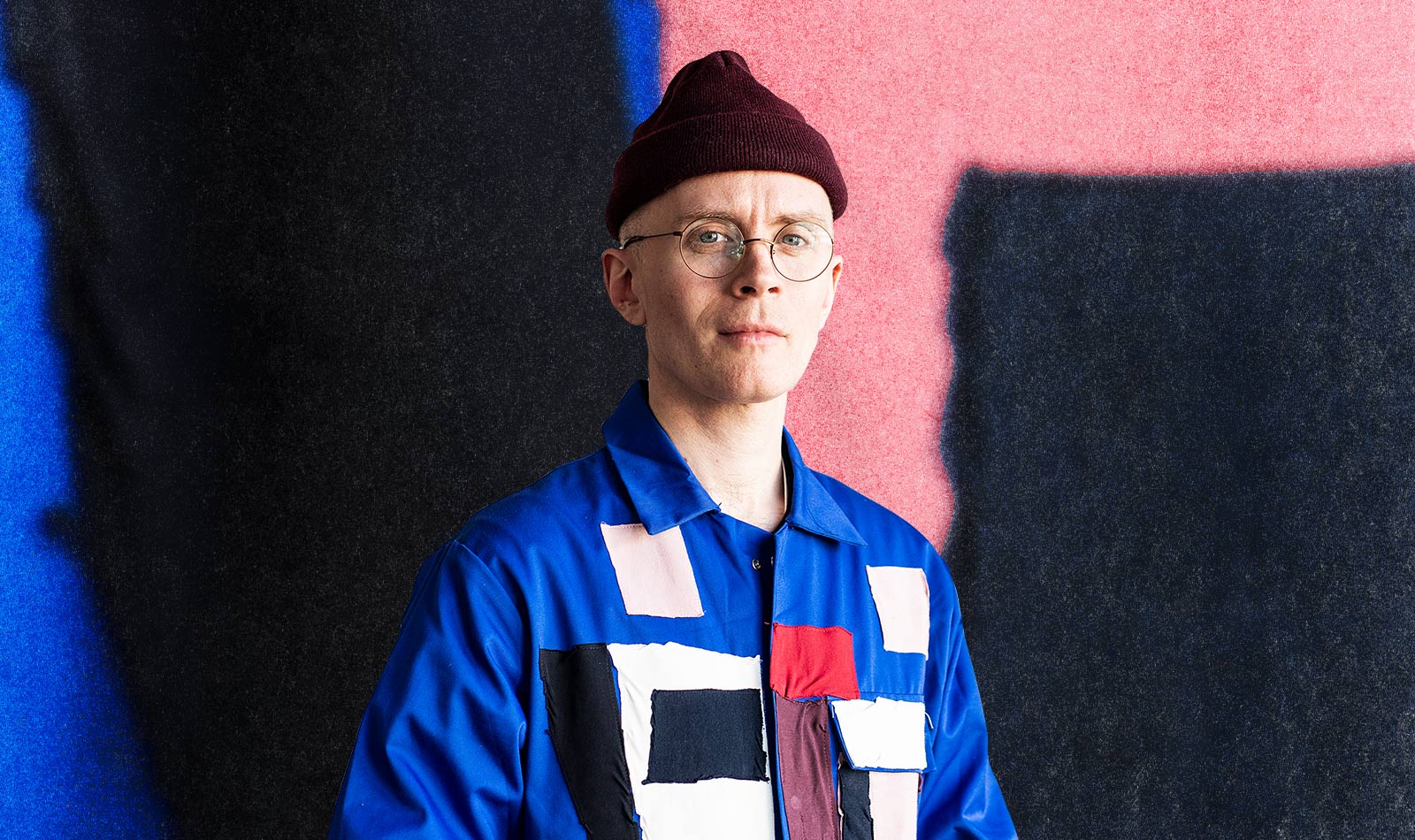 If there is any justice in this world, someone will free Jens Lekman from the album format.
No, seriously. Lekman had a full-on nervous breakdown when he made his breakthrough record, 2007's Night Falls Over Kortedala. "I couldn't sleep for a week when I was in the final stages and my brain went bananas," he recalls, citing this as the reason he now takes "half a decade minimum" between records. Night Falls's follow-up, I Know What Love Isn't, was "such a struggle." Re-recording and reworking Night Falls and his 2005 compilation album Oh You're So Silent Jens for this year's dual reissues was "very much something that just had to be done" and "a pain" and, at least at the beginning, "misery."
No wonder he's tried putting out music in every other type of arrangement. Besides the albums themselves, Lekman's discography is a smorgasbord of mixtapes, one-off collaborations, year-long songwriting projects, EPs released only on CD-Rs, and a free-to-download washing machine jingle rejected by the electronics conglomerate LG. Some releases are particularly difficult to track down, which results in "30 to 40 emails every day saying, 'Did you only release this many albums over the last 15 years?' or 'I found this song. What the hell is this and why isn't this on Spotify?' It's half of my job to answer emails like that."
If this is making Lekman sound like a contrarian or a curmudgeon or a pessimist, then let me assure you personally that he is, in fact, the opposite. For one thing, he has endeared himself enormously to his audience by personally answering those and nearly every other email sent to the inbox he maintains specifically for fan correspondence. His sample-happy, heart-bursting pop has never wanted for a sense of wonder or humor, and draws regular comparisons to the Magnetic Fields, Jonathan Richman, Belle & Sebastian, and Morrissey minus the navel-gazing. His devotees gush that he's terrifically kind and unpretentious in person. He moonlights as a wedding singer and spent his last American tour performing with local youth orchestras. On a section of his website called Smalltalk, he thoughtfully muses on balding, death, and The Oyster Bar in Grand Central. He declines to call Smalltalk a blog, once clarifying in a 2011 entry that it is intended to be read as a single scroll "like the Bayeux Tapestry."
He's anything but a cynic. Over the course of the last twenty years or so, Lekman has sounded like a true romantic simultaneously delighted by and doomed to live in the real world. He manages to convey world-shaking emotions in plain language and with near-unfailing politeness. His songs are affectionate letters to friends and self-contained narratives often set in his hometown of Gothenburg, Sweden. Many are assembled using spare parts: a baritone vocal interlude from Beat Happening's "Gravedigger Blues" here, the trumpet-assisted disco-funk intro from Jackie Stoudemire's "Don't Stop Dancing" there.
When this has pitted him against music copyright law, as it inevitably has, the law has generally won, as it inevitably does. Lekman was forced to pull Oh You're So Silent Jens from stores and the internet in 2011 over sample clearance issues. When, year after year, fans wrote to him inquiring as to why it wasn't on Spotify, he would reply, "Because Spotify doesn't deserve that record." Night Falls disappeared for the same reason earlier this year, its final farewell listening party announced on his Instagram with the caption "Nothing lasts forever." His re-recorded, renamed, and expanded reissues of both records appeared earlier this year, further scrambling his famously messy catalog. Gone are the original versions, not counting the easily accessible fan uploads of both records living on YouTube. No matter. Lekman is a believer in the beauty of having to do a bit of digging.
"There is a beauty in things being messy. There is something stale and kind of sad about everything being available at the same place at your convenience," says Lekman. "I apologize for the inconvenience but I think it's good for you."
Healthy inconveniences, beautiful messes, disappearing and reincarnated albums—that's Jens Lekman to a T. Here we offer some helpful suggestions on navigating the everyday poetry and inventive pop feeling of Lekman's full-length records, even if making them damn near killed him.
---
The One To Start With
Merch for this release:
Compact Disc (CD), Vinyl LP, Cassette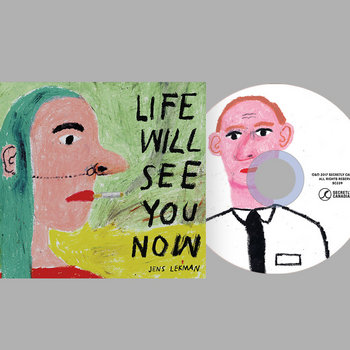 This time last year, the original version of Night Falls Over Kortedala would be the obvious choice for Jens Lekman 101. But, and I quote, nothing lasts forever, so let's start with 2017's Life Will See You Now, the pop-iest, perkiest, and most wonderfully approachable album Lekman has ever made. Not everyone was a fan of the album's persistent backbeat, but we think its dialed-up disco and samba flair is all part of the fun.
Lekman originally envisioned Life Will See You Now with himself at a calculated distance. "There would be a bunch of songs which were not about me at all. It would just be about someone else. I would appear as a side character in the songs," he says, although he returned to the first-person after feeling it made the songs "less personal, less emotional."
So while Lekman ultimately brought himself closer, Life Will See You Now still fixates on the lives and feelings of others. He meets a starry-eyed Mormon missionary on "To Know Your Mission" and ponders both the nuances of intimacy and the 3D-printed tumor replica made by a friend recovering from cancer on "Evening Prayer." The latter is so enjoyable it prompted 3Dprint.com, the most trusted voice in 3D printing, to make rare foray into music journalism under the headline "Swedish Singer-Songwriter Writes a Pop Song About a 3D Printed Tumor Model – and It's Really Good!"
3Dprint.com is right. Life Will See You Now is really good! It's Lekman at his most joyful and creative, bordering on maximalism as he teases a love song out of the history of the universe on "How We Met, The Long Version" and explores the torturous accuracy of olfactory memory on "What's That Perfume You Wear" using Ralph McDonald's "The Path." If this album doesn't lift you up, nothing will.
---
The One Jens Started With
Merch for this release:
Vinyl
Oh, those heady, early days. Lekman had only a handful of EPs to his name when he released his debut LP When I Said I Wanted To Be Your Dog, assembled so quickly that he thinks of it as "thrown together, in a way." Thrown together, perhaps, but also forgiven on account of the presence of "You Are The Light (by which I travel into this and that)," a Lekman all-timer by any metric with one of those rare and euphoric cynicism-melting choruses.
While Lekman now doesn't really "feel anything" for several songs on the record, it's full of the motifs and subjects that ultimately became part and parcel of his songwriting. His oldest friend Lisa makes her first appearance as a character; he regularly refers to her as his Major Tom. It's animated by and beholden to love: "You think it's funny/ My obsession with the holy matrimony/ But I'm just so amazed to witness true love." It's chock-full of slices of life in Gothenburg, complete with an a cappella recollection of the violent 2001 demonstrations in which Lekman sings about being spurred to action more by romantic disappointment than the ravages of capitalism: "Your hand slipped out of mine/ I couldn't see no love in your eyes/ I knew what I had to do/ Burn the avenue."
"At the time I was writing a lot of songs that were just like me trying on different costumes, basically. [This is] me trying to be funny, or me trying to impersonate what a person in love is like," he says. "It was almost like I was walking around in boots that were a size too big for me, trying to see, 'Is this me? Or is this me?'" It wouldn't take long. By follow-up Oh You're So Silent Jens, the boots fit.
---
The New Versions of the Old Ones
Merch for this release:
2 x Vinyl LP, Compact Disc (CD), Vinyl Box Set, T-Shirt/Shirt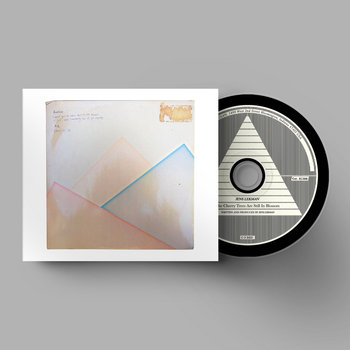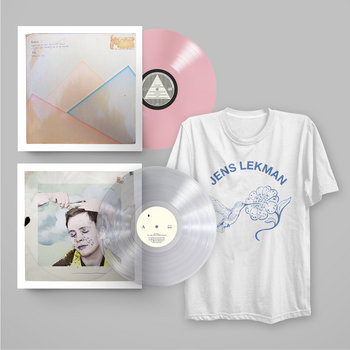 In its original iteration, The Cherry Trees Are Still In Blossom was Oh You're So Silent Jens, an album compiled from three EPs and a handful of previously released one-offs. And at its center was "Black Cab," a pristine pop number about leaving a party in an unlicensed cab after unceremoniously killing the vibe.
"Black Cab," which disappeared along with the rest of Oh You're So Silent Jens in 2011, has had a funny trajectory. An early version (which he insists will never see the light of day) sounded like "a really depressing Smashing Pumpkins song." He once shared a bill with the Japanese ensemble Maher Shalal Hash Baz and hummed along to their live cover of the track for a full minute before realizing it was his song. Fans who discovered him post-2011 would approach him at shows to ask when he planned to release that great new cut he'd played—"Black Cat" or something?
The original version of "Black Cab" features a sparkling sample of The Left Banke's "I've Got Something on My Mind." The new version is less ornamental and more mature. The same could be said for the rest of the reissue, which Lekman expanded in places to show its bones. Old demos and voice messages Lekman sent Secretly Canadian chief Chris Swanson are repurposed as interludes. There's new vocals on "Eureka," a Jonathan Richman-referencing (both melodically and directly in the lyrics) favorite that circulated as a lo-fi live recording for the last decade. Lekman's personal history is now part of the album. "I do think of these reissues as portals," he says. "I want them to lead to that time, to remind people [and] to introduce people to what that time was like."
Merch for this release:
2 x Vinyl LP, Compact Disc (CD)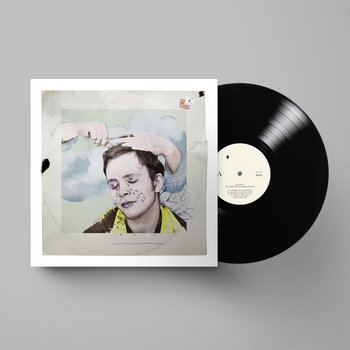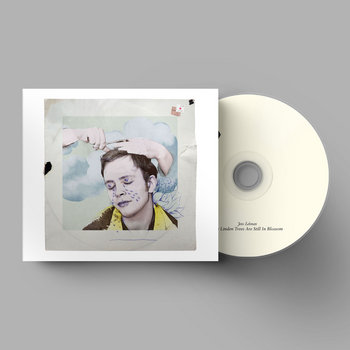 Somewhere in Sweden, there's a copy of Night Falls Over Kortedala lying in an unmarked grave. Lekman did try to mark it with a cross, but keeping it upright in the frozen ground proved more trouble than it was worth. Lekman has ceremoniously buried his records since he put the Rocky Dennis EP in the ground in 2003. "I like symbolic acts like that or ceremonies like that," he says. "I'm a romantic person in that sense."
Resurrected as The Linden Trees Are Still In Blossom, Lekman brings his breakout to an after-the-fact conclusion stretched from 12 to 18 songs. The new title track provides a happy ending to "A Postcard to Nina," a longtime fan-favorite about clumsily pretending to be his lesbian friend's boyfriend during dinner with her conservative father. He added studio polish and scrapped the samples from his once-"ultra-rare" cover of Scout Niblett's "Your Beat Kicks Back Like Death," delivering its point-blank existentialism with an almost miraculous sweetness, ukulele in hand.
Both reissues feel like exercises in songcraft in the purest form, the original melodies and lyrics left largely intact, but reassembled with the benefit of experience. "There's a couple of moments on those records, a couple of lyrics and stories that just made me cringe a bit," says Lekman. "It just really felt like what was I trying to do here? And who was I trying to be? But then I remembered that's the experience that every 21-year-old has. It was just that my version was documented through my songs."
---
The One With An Old Friend
Split cleanly between Lekman and fellow Swedish songwriter Annika Norlin, Correspondence was initially intended as a casual side project. Over twelve months, Norlin and Lekman corresponded via song—six songs per person, alternating each month. Nothing fancy, right down to the simple HTML website built to house the project. "The recordings will be pretty low key but because we are trying to impress each other it might actually turn out to be worth listening to," wrote Norlin at its outset.
The songs are musical letters in every sense. Lekman opens the album with "I'm writing you now, Annika Norlin/ From the remnants of a New Year's Eve," on "Who Really Needs Who?" On standout "Not Because It's Easy But Because It's Hard," he mentions having watched the Avicii documentary and floats the idea of cloning himself to better manage his to-do list, then concludes that the clones would become burnt out and subsequently kick his ass. "Thanks for your letter
/ Please send a clone over
/ I'll use him for garden work
 and harmonies," Norlin responds over handclaps in "Joining A Cult," then asks if he's seen Wild, Wild Country (2018) as a segue into a meditation on (wo)man's search for meaning. With a very light touch in terms of production and an embrace of the poetry of the mundane, it's the most Moldy Peaches he or Norlin has ever sounded.
Coming from anyone else, it might seem a bit precious. But Correspondence feels unpretentious and natural because they never intended it to be anything bigger than a side project and "a way of making music that wasn't meant to be big, classic hit songs right away." Norlin and Lekman only decided to make it into an album after the fact because they liked the finished product. Only in hindsight did they realize "that what we were making all the time was an album."
---
The One No One Knew What To Do With
I Know What Love Isn't—a doozy of a title for a heartbreak album if there ever was one—came as a shock to fans. They knew that Lekman knew exactly what love was, and Lekman knew it involved using your one phone call in jail to call a radio station and dedicate a song to a girl.
But Lekman was going through it. "I didn't have fun one single day when I made I Know What Love Isn't. It was pure misery," he says. He had fallen out of love, watched the brutal 1984 nuclear war drama Threads, and come to realize his methods of sampling were financially unsustainable. "I just decided on I Know What Love Isn't that, ok, I just have to pick up an acoustic guitar and make sad country music now," he says.
Sad country music might be a slight overstatement, and Lekman's heartbreak album is no downtempo humorless dirge. But Lekman's declaration that "A broken heart is not the end of the world/ Because the end of the world is bigger than love"—that anything was bigger than love!—was tantamount to a Dylan-goes-electric-level betrayal.
Despite softening some of the album's poignancy with brassy interludes and colorful narrative diversions, not everyone was convinced. On the accompanying tour, he opened with the new songs, then finished with the old favorites. "When I announced that onstage half of the crowd would sometimes just get up and leave and then come back at the end. I had been expecting this reaction but I hadn't anticipated how it would impact me emotionally," he says. It also made him physically ill. "It makes me sad just thinking about it, to be honest."
Since then, he says, people have come around. "I'm so happy now that people come up and it feels like they have actually taken that record to their hearts."
It was only a matter of time. After all, Lekman's fans love him almost as much as he hates making albums. (Only joking, of course, but you get it.)