LISTS
A Peek Into the World of Indonesian Indie Pop
By James Gui · Illustration by Muhammad Fatchurofi · February 17, 2023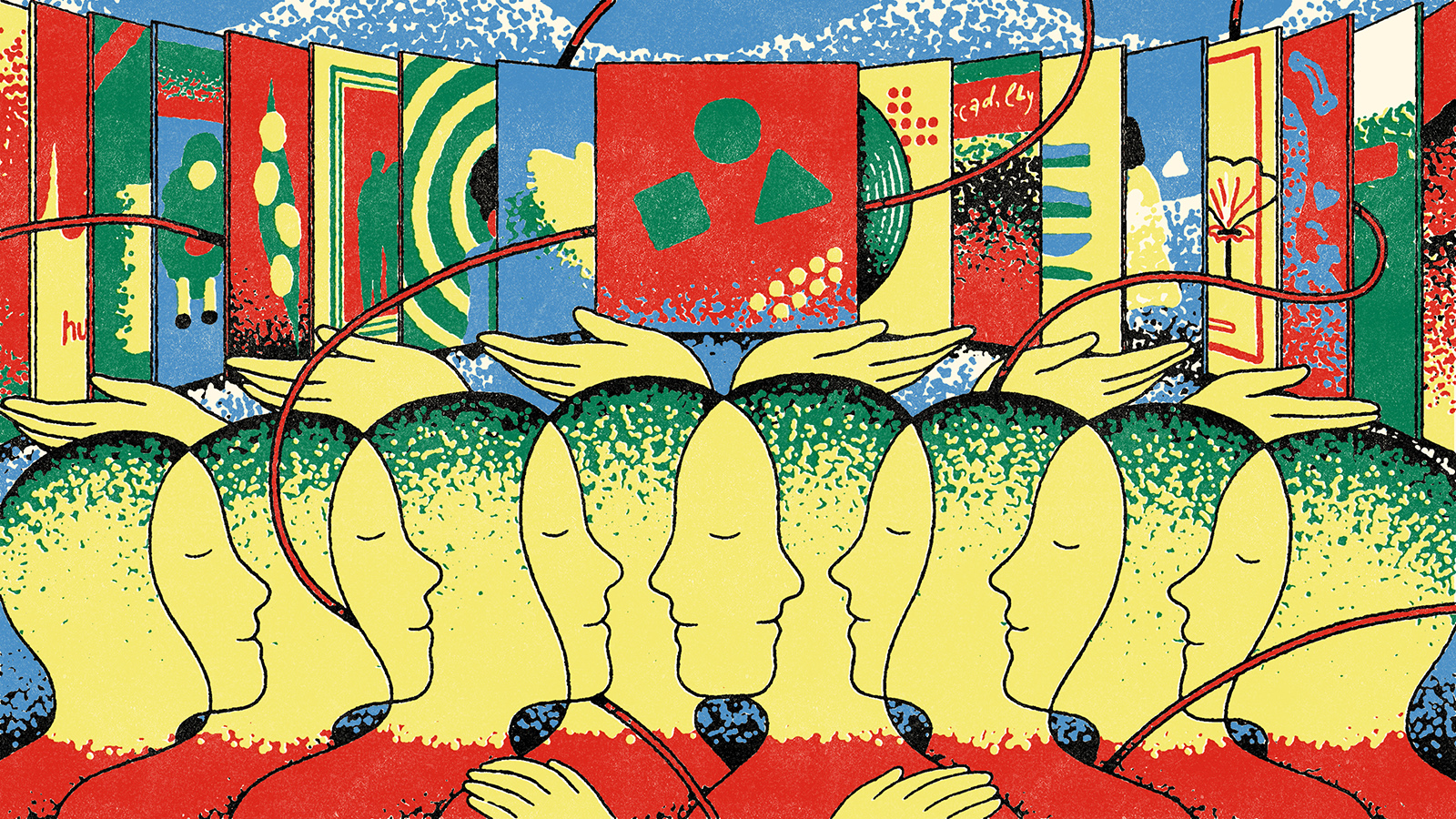 Boy meets girl—so what? At the turn of the century, the city of Bandung in West Java became the center of a flourishing indie pop scene inspired by the ethos and sound of Sarah Records and similar labels. This golden age was thanks in no small part to two mononymous popkids: Nishkra and Sutuq. Combining influences and connections from their studies abroad—Nishkra in Australia, Sutuq in Germany—the two coordinated over mIRC and eventually formed poptastic!, a label and indie pop party that had its initial run from 2000-2006. Their 2002 compilation Delicatessen became an early touchstone for bands like Mocca, whose twee stylings would become a hit in Indonesia and abroad. While poptastic! would eventually end their activities, their impact still resonates in Indonesia's current scene, and last year the tragic loss of Sutuq to cancer meant the passing of a mentor to many an Indonesian popkid.
Of course, the history of underground music in Indonesia stretches back a few decades prior, a history characterized by punk, metal, and political resistance. But in the mid-'90s, the advent of MTV brought the Britpop craze to the Indonesian archipelago. "Indies" became a genre marker for a slew of sounds, a combination of shoegaze, dream pop, indie pop, and Britpop made popular by several seminal bands that turned away from the rock and metal sounds that used to dominate the underground. "From Bandung, there are Pure Saturday, Cherry Bombshell, and KUBIK," says Irfan Muhammad, author of the 2019 book Bandung Pop Darlings and Master's student at National Chiao Tong University in Taiwan. "[A]nd from Jakarta, there are Pestolaer, Rumahsakit, and Planet Bumi. These bands were important in those eras, and I think they made the youngsters aware of this new kind of music."
Universities like the Institut Kesenian Jakarta (Jakarta Institute of the Arts), or IKJ, were home to artists that bridged the '90s and '00s eras. Bands like Rumahsakit, C'mon Lennon, The Sastro, The Upstairs, and White Shoes and the Couples Company amounted to a small sub-scene of its own, some becoming major names in the mainstream. "'Sunday Memory Lane' by White Shoes and the Couples Company is the best Indonesian pop song that has been written," says Muhammad. Signed to Aksara Records, White Shoes' particular blend of indie pop and Indonesian oldies brought them international attention on MySpace in the mid-'00s, the archipelago's answer to shibuya-kei.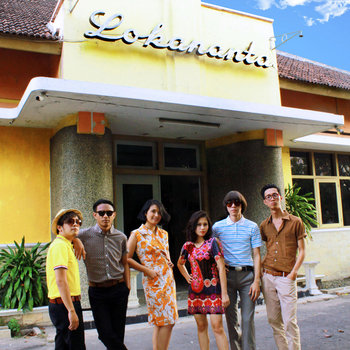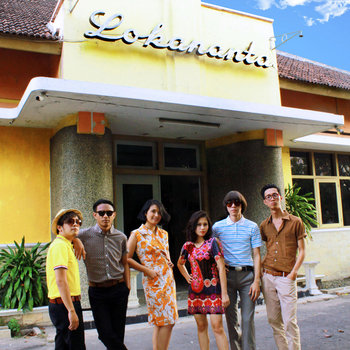 Poptastic! were part of a larger scene in Indonesia pushing the indie pop side of these sounds, according to Muhammad. A year before poptastic! kicked off its first party at Bar 69, FFWD Records began releasing international indie pop artists on cassette, like Japan's 800 Cherries. Other seminal labels like Maritime, Aksara, and Marmalade Records showcased the local talent springing up in the mid-aughts. In 2008, Maritime Records supported the Bandung leg of a tour across the archipelago called Supersonic Sound Fest, featuring Jellybelly, Ansaphone, Sarin, Sharesprings, Mellon Yellow, and Stellarium, from Singapore. "I think that show was important, especially for the new generation of Indonesian indie who started bands in 2005-ish," says Muhammad.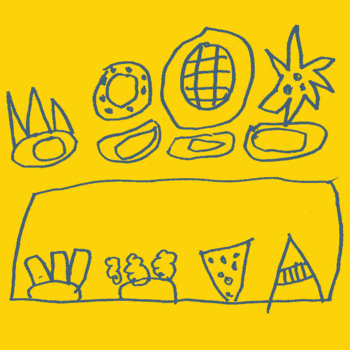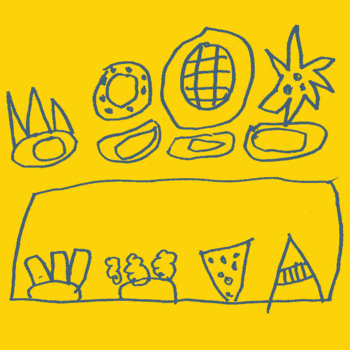 As with other global indie pop scenes, the political ethos of Sarah Records was influential to many in Indonesia's scene. The fact that one didn't need to be a rough-and-ready punk to stake out a claim to political resistance appealed to people like Muhammad. "These kinds of statements, at that time, blew my mind," he says. "It was year 2010 when Sharesprings released their first single, then they introduced me to Felt and McCarthy and some Sarah writings," says Arief Bramantyo, aka Tiok, who runs the disanorak label and releases music as The Sensitive. " Then I read Love Rock Revolution. My life isn't the same again." Joz and Gaga from Maritime Records even threw a tribute event titled Let's Call and Love Sarah, according to Muhammad.
Though some labels have come and gone in a flash, the indie pop scene in Indonesia still boasts a number of labels putting out releases old and new, as well as indie pop nights like This Happy Feeling. Here's a whirlwind tour through some of the best.
---
Eko Sustrino started out in Depok City's hardcore scene, but a parallel love for indie pop pushed him to start the bedroom pop project Chasing Monday. "Surprisingly, an indie pop label based in Nebraska called Series Two Records approached me and they invited me to join their international compilation," says Sustrino. Inspired by Series Two's efforts at connecting to indie pop bands from across the world, Sustrino started Shiny Happy Records in 2009.
"The reason I started the label was simply to contribute something to the bands I admire," he says. "To be specific, in Indonesia, my goal was to motivate people to buy physical releases again, as at that time people in Indonesia tended to download mp3s [rather than] buy cassette, vinyl, or CD." His contemporaries in 2009 like FFWD, Maritime, and Lovely Records focused on local acts, while Sustrino looked to bringing the international to Indonesia and vice versa. Since he began, he's been able to re-release legendary bands like The Orchids and Swansea Sound alongside seminal Indonesian acts.
Three Berry Icecream/Funny Little Dream
My Summer Melody
Merch for this release:
Cassette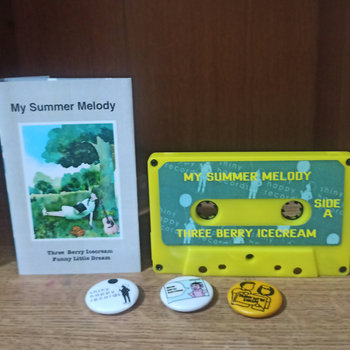 This split between Japanese solo project Three Berry Icecream and Indonesian sweethearts Funny Little Dream is a tiny window into the Shiny Happy catalog and mission. Mayumi Ikemizu's drumless jaunts provide a dainty prelude to her Indonesian counterparts' twee MIDI melodies.
Merch for this release:
Cassette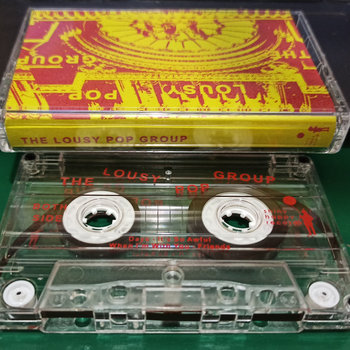 Sustrino's own band The Lousy Pop Group is anything but. Channeling the reverb-soaked jangle of Brighter, they mix straightforward anti-capitalist messaging with paeans to friendship in their lyrics. "I'm sick of seeing those stupid big festival/ Where the cigarette company have become the king," he sings on "It's So Awful." Meanwhile, closing track "Friends" ends on a positive note, to his friends both at home and abroad: "I want you to know/ Friends I'm so grateful to have you all around."
Thirteen tracks of international indie pop bands covering Indonesian tunes, complete with tiny vignettes from each covering band in the liner notes, So Much Fun is the culmination of Sustrino's globe-trotting vision.
Merch for this release:
Compact Disc (CD)
Like other aspects of Indonesian culture, the conversation around indie pop in Indonesia centers around acts in Java, the geographic and economic center of the archipelago. This compilation spotlights bands from Sumatera, an island north of Java. Much of these bands are firmly within the sonic orbit of Captured Tracks, while Breath's contribution takes a noisier wall-of-sound approach.
Zooming out from one island in Indonesia to the entire continent of Asia, this compilation features tracks from Taiwan (Manic Sheep), Singapore (Sobs, Subsonic Eye), Korea (Secret Asian Men), Thailand (Seal Pillow, Wave and So), Japan (Ivory Past, Boyish, Red Go-Cart), Malaysia (Ferns), the Philippines (Slumbook), Hong Kong (The Marshmallow Kisses), mainland China (Butterbeer, Atta Girl), as well as Indonesia (Secret Meadow, Sharesprings, The Lousy Pop Group). It's a truly impressive testament to the sugar-sweet pop network that Sustrino has been able to build over the past decade and a half of Shiny Happy.
---
Yellow Room (Bandung Pop Darlings)
"After [Bandung Pop Darlings] released in 2019, I made an archiving project under the name of the book on Instagram, Spotify, and Bandcamp, because I've got many photos and songs that never released before and I can't publish with the book because of the page limit," says Irfan Muhammad. "So I uploaded some photos and digital flyers on Instagram, and uploaded several unreleased songs to Bandcamp."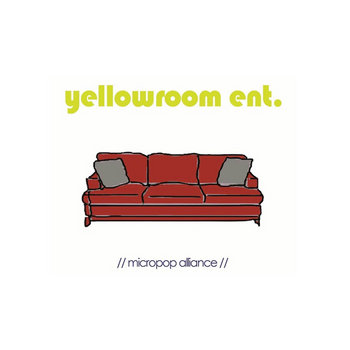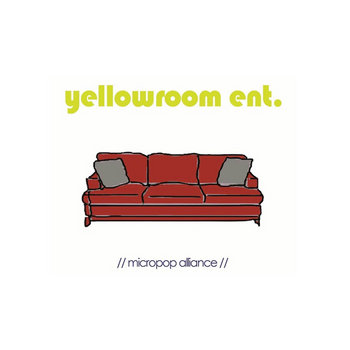 Muhammad revived his netlabel Yellow Room to serve as the home of his archives from the book project. Here, you can find original releases, as well as a series of mixtapes of rare Indonesian indie pop tunes. This release is an EP by one of his earlier projects, Piccadilly, a noisy indie pop gem that features a Blossom Diary cover.
---
Established within the last decade, Kolibri represents some of the newer players in Indonesia's scene, home to international favorites Grrrl Gang and Bedchamber. "The label was first initiated by me and my childhood friend Ratta Bill in mid-2013 when he started the band Bedchamber," says founder Daffa Andika. "It was actually our backup plan to release their debut single and EP by ourselves as we couldn't find any local indie label that suited the band's music."
Since then, Kolibri has risen to be a major player in not only Indonesia but the greater Southeast Asian indie scene. "We first made our international friendships in 2018 when we met Sobs and Subsonic Eye [from Singapore] in Jakarta," says Andika. "In the same year we toured Thailand with help from Bangkok's Parinam Music label and Seen Scene Space promoter friends." The Sobs connection led Andika to the Philippines, as one of their members Raphael Ong introduced Andika to Manila-based collective Almost Crimes. In Malaysia, Kolibri runs with the likes of Youth Portal.
They keep up with their international friends through the internet, which inspired their Internet Fwendz gig series. It's a natural progression from the domestic online communities that sprung up in the mid-aughts, like Kaskus, Myspace, and Last.fm. "MySpace and LastFM later became popular amongst the indie, hipster kids, and somehow developed into its own scene. A lot of the users met on the platforms and later formed a band," says Andika.
The EP that started it all. "We listened to Pitchfork, New York-style indie stuff like DIIV, Beach Fossils, and Wild Nothing and didn't see many bands playing this kind of music, especially in our generation," says Andika. The inspiration is clear from the wistful fog of reverb that cloaks everything in this records from Ratta Bill Abaggi's impassive croon to Ariel Kaspar's driving drum beats.
Propelled into the global spotlight after signing to Damnably and performing at SXSW, Grrrl Gang blends the washed-out reverb of Bedchamber with straightforward Sarah Records songwriting on "Dream Grrrl."
---
Under the banner of "pop music punk attitude," Dismantled is affiliated with Arief Bramantyo's own label Disanorak in both political orientation and musical purism. "If I gots to characterize, it's always 95% of people doing it poorly and 5% doing it right," says Bramantyo. He'll let you decide which part of that split you belong to.
The Sensitive is Bramantyo's project, and his smooth croon belies his sharp tongue. With titles like "You're A Joke," "Postmodern Bullshit," and "We're Selfish And Lazy And Greedy," The Sensitive take the political edge of McCarthy and transform it into blunt force trauma through lo-fi strumming and tinny drum machine rhythms. No one is spared from his satiric critiques, not even Anoa Records' Peter Walandouw, though those on the receiving end often take it in stride, according to one member of the scene.
---
A sublabel of Anoa Records, Tarsius Records is in the business of re-releasing old Indonesian indie pop in digital format—the opposite of the current physical craze. It's a trove of rare projects that have been lost to time.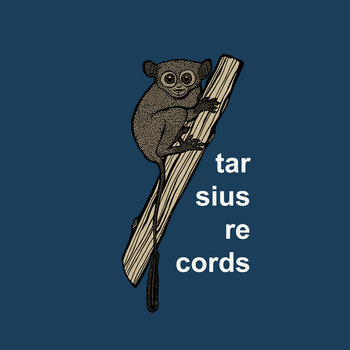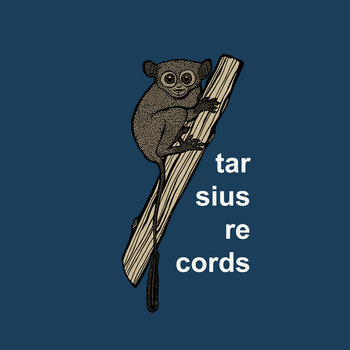 Formed in 1996, Planetbumi was a part of the mid-'90s Britpop wave that hit Indonesia. Originally released in 2012, The Worst Of is polished pop for lovers of The Smiths.
A one-man project by Riftyza Gestandi—erstwhile member of Sharesprings and currently in Grup Musik Hari Libur—Humsikk began in 2004 while Gestandi was in university. Title track "Teenage Sound" encapsulates the languid dream pop sensibilities of this record, full of summer adolescent longing.
---
HeyHo! Records released mostly singles from 2010-2015, with 17 delightful releases on Bandcamp. Their impact on the Indonesian scene can be seen from their catalog, with releases by Indonesian bands like AGGI, Sharesprings, Sex Sux, Humsikk, and Mellon Yellow whose influence locally cannot be understated.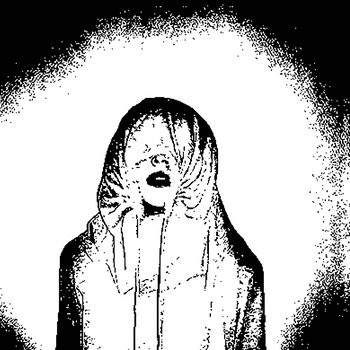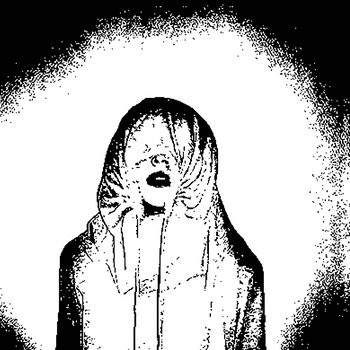 The first official Sharesprings single release, this record is a small milestone. With just the right amount of guitar fuzz and melancholic melodic sensibility, "I Love to See You (Daydreaming Me​)​" might be the Platonic ideal of Indonesian indie pop.
---
Further Listening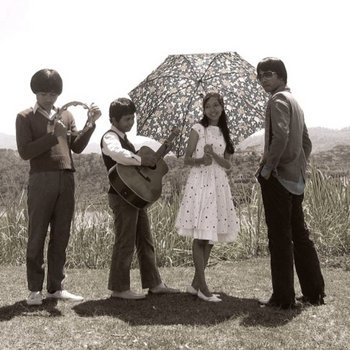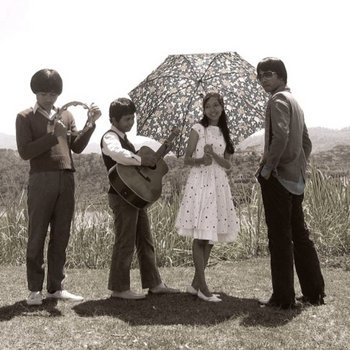 For fans of White Shoes and the Couples Company, this record is a hidden gem of Indonesian shibuya-kei–style indie pop. From the cartoon spaceship futurism of the album cover to the bossa nova rhythm that drives "Mentari," A Voyage to the Velvet Sun screams turn-of-the-century chic.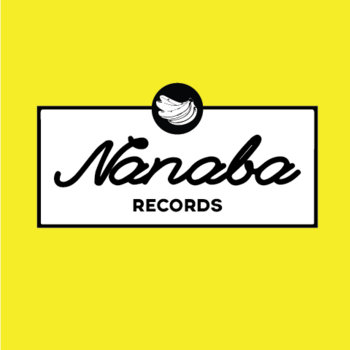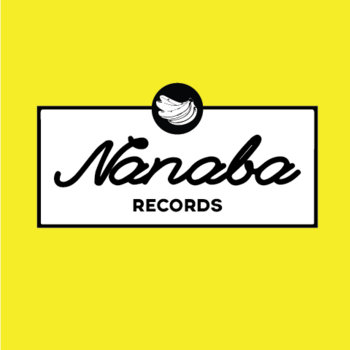 Merch for this release:
Cassette
Released on now-defunct Nanaba Records, this compilation combines Whisperdesire's 2006 and 2007 EPs. There's a bit of neo-acoustic optimism here—tambourines, xylophone, and bright melodies sung in Bahasa Indonesia.
Another influential band formed in 1996, Themilo consisted of members from Cherry Bombshell and La Luna. Often credited with bringing shoegaze to Indonesia, Themilo was also featured on the poptastic! compilation Delicatessen. Let Me Begin was released that same year, and Indonesian indie pop hasn't sounded the same since.