LISTS
The Best Hip-Hop Concept Albums on Bandcamp
By Phillip Mlynar · November 02, 2020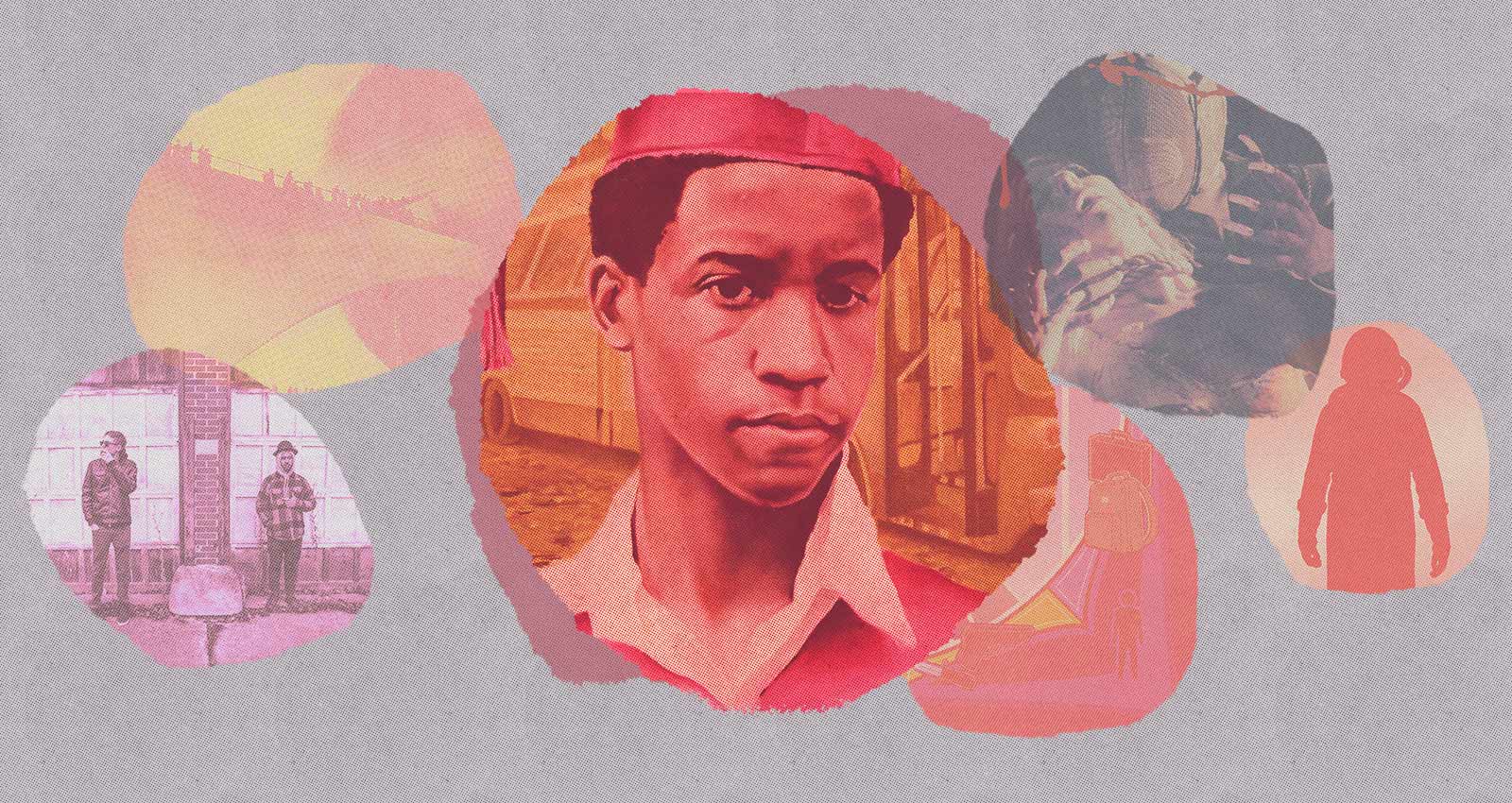 Whether sketching out dystopian sci-fi realms, offering innovative spins on underworld crime capers, or telling nostalgic '80s high school coming-of-age stories, a convincing hip-hop concept album is a highly immersive, world-building experience. When a savvy wordsmith and a producer with an ear for a cinematic loop successfully team up to record a project with a cohesive theme, they pull off the feat of transporting the listener out of the daily doldrums and into a vivid new environment.
Similar to scoring a movie soundtrack, persuasive hip-hop concept albums frequently benefit from being helmed by a single beatmaker who can ensure a consistent atmosphere and foster the pace of the accompanying lyrical action. For MCs, the format challenges writers to flex their narrative ambitions by staying in character, keeping the listener's ear while progressing the plot, and scouring their vocabularies to sketch out convincing worlds.
In salute to the esteemed group of creative rappers and expansive producers who have excelled in their storytelling, here's an introduction to six essential hip-hop concept albums on Bandcamp.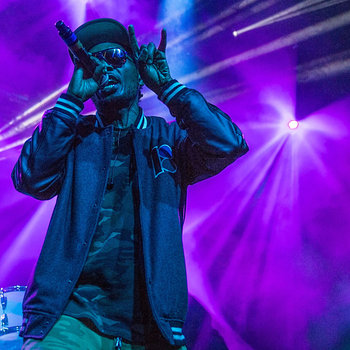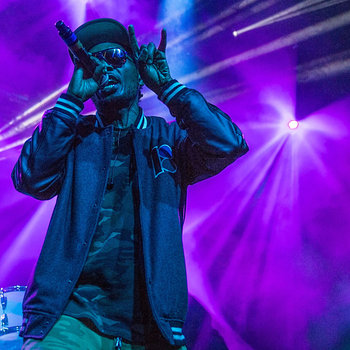 Released in 2000, Deltron 3030 is a cinematic masterpiece conceived by the trio of MC Del The Funky Homosapien, producer Dan The Automator, and turntablist Kid Koala. Set in a post-apocalyptic sci-fi world that resembles a futuristic anime, Del plays the role of the rebel Deltron Zero character who's out to wage war on monolithic corporate forces oppressing the universe's citizens and stifling the culture of hip-hop. "I want to make a super virus/ Strong enough to cause blackouts in every single metropolis/ 'Cause they don't wanna unify us/ So fuck it, total anarchy and can't nobody stop us," relays Del over creepy keys and sinister crawling bass on "Virus." Part of Deltron Zero's mission involves competing in rap battles to become champion of the Galactic Rhyme Federation, an event that guest Prince Paul helps promote on a couple of "The Fantabulous Rap Extravaganza" skits. Supporting Del's animated lyrics, Automator's production across the album is a marvel of grand elongated synth lines and crackly low-slung drum loops, which Kid Koala embellishes with scratches and cuts that enhance the otherworldly nature of the Deltron listening experience.
Merch for this release:
Compact Disc (CD), Vinyl LP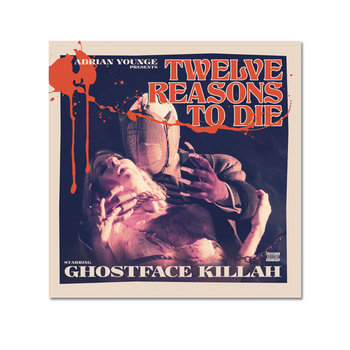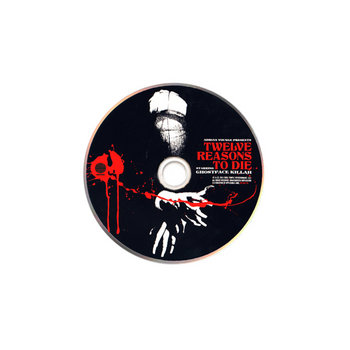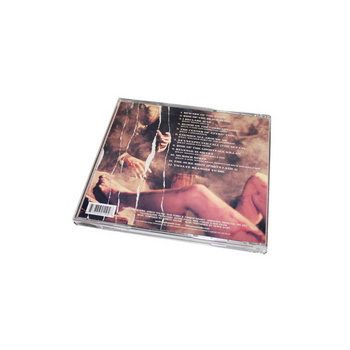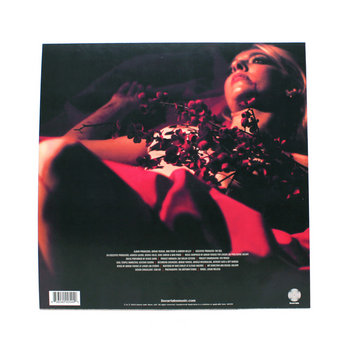 Twelve Reasons To Die plays out like a gloriously bloody pulp fiction novel, starring an irate Ghostface Killah plotting grisly revenge on the Deluca organized crime family that's betrayed him. Produced by Adrian Younge and originally released in 2013, the album conveys the texture of a lost '70s soundtrack, all crunching crusty drum loops and dusty organ lines—a combination that motivates Ghost's full-throttle raps and threats of ultra-violent payback. The plot is partly narrated by RZA and involves Ghost's Tony Starks alias working as an enforcer for the Delucas. After venturing out on his own, the mob murder Starks, whose remains are melted down into a dozen vinyl records, which turn into Ghostface Killah when they're played. "It's the rebirth, born again, rise through the vinyl spin/ They took out Starks but the light shines within/ It's the almighty rise of the murderous Ghostface/ Bodies dropped in alleys, left a cold case," recalls the MC of his resurrection on the nervy, guitar-spiked "Rise Of The Ghostface Killah." Naturally, the whole yarn ends in over-the-top bloodshed. (The deluxe version of the album comes complete with instrumental versions of all 12 songs.)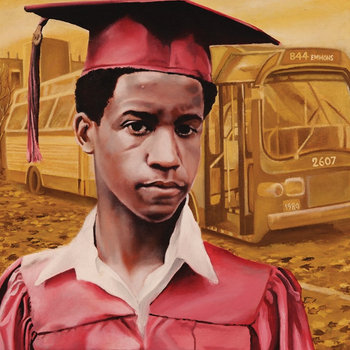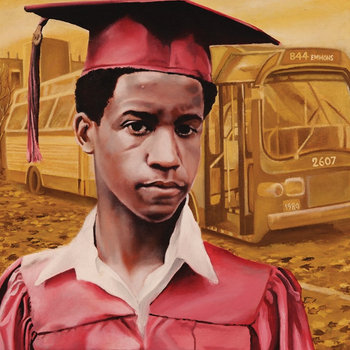 Set in 1980, The Falling Season opens with the learned, Brooklyn-raised Masta Ace recounting how he and his mom were about to move to Atlanta until a job opportunity fell through and he wound up staying in his home borough to start high school. "Yeah, my mom's saying no way you going to Jefferson/ That's a school where kids be sneaking their weapons in," raps Ace on "3000 Avenue X," weighing up his trifling educational choices before enrolling at Sheepshead Bay High School. Over 24 tracks produced by Kic Beats, Ace proceeds to guide the listener through his high school ups and downs: "Labyrinth" details having to take a perilous route to school that includes "last car of the A train—it ain't sane" plus the imminent danger of being robbed for his Cazal glasses; "Mathmatics" showcases the MC's lyrical chops as he weaves together geometry and trigonometry references over a nostalgic piano refrain; and "Young Black Intelligent (Y.B.I.)" includes a cameo from Public Enemy's Chuck D and spotlights Ace struggling with the pressure of being a responsible and dedicated student while "all the other kids cutting 8th period." The album concludes four years later in 1984 via the track "Coronation," where the humble Ace graduates with dreams of broadening his horizons. "And I am not the one that sold the drugs/ Me and that life is no correlation," he raps virtuously. "I got accepted to a university/ They probably cursing me/ But this is my coronation."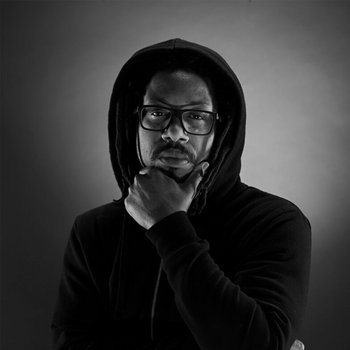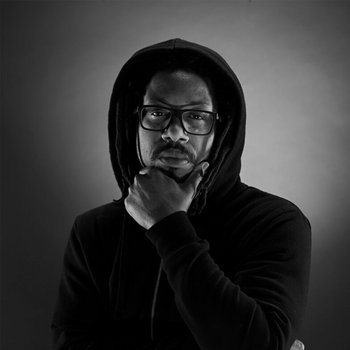 Merch for this release:
2 x Vinyl LP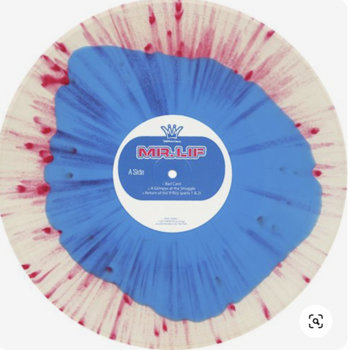 Mr Lif's I Phantom is an impressionistic hip-hop project that's equal parts capitalist critique and exploration of the relationship between pursuing dreams and abiding by the responsibilities of reality. Released in 2002 on the Definitive Jux label, the album opens with its nameless protagonist waking up from a dream and asking a friend if he can borrow a gun. What follows are a series of intricately interconnected tracks that relay events including a botched store robbery that results in death ("A Glimpse At The Struggle"), the destruction of a family unit ("Success"), and eventually a nuclear holocaust ("Earthcrusher"), complete with the world's destruction subsequently commented on by guest MCs EL-P, Jean Grae and Akrobatik on the hazy "Post Mortem." Key to the fathoming I Phantom is the Boston-based Lif's repeated scorn at the idea of workers chasing perceived American dreams by grinding their souls away in an openly capitalist workspace. It's a stance the MC forcefully relays over gnarly shape-shifting funk on the Edan-produced "Live From The Plantation," which features Lif venting "the purpose of our life is just to serve the economy" and fantasizing about strangling his boss. Nodding to the record's non-linear narrative, Lif's own album liner notes provide clues and prompts to linking the story together.
Gangsta rap emerged during the 1980's against the backdrop of Reaganomics-era politics—but for 2015's The Night Took Us In Like Family, producer L'Orange and rapper Jeremiah Jae smartly take the tropes of the genre and transport them back to the 1930's. The noir opus brims with references to seedy crooks, bloody gunfights, and white chalk outlines drawn in shadowy alleyways. "If you had any contact with the underworld you wouldn't have to ask who I am," announces a wireless-sounding sampled voice on introductory track "Part One: Introducing A Conspicuous Man." L'Orange matches the opening retro tone with a selection of beats that are a beguiling blend of dusty, static-flecked drums and jazz-tinged loops that nod to the era. "Sometimes it's like a maze/ Soft shoe on the pavement/ Cab Calloway/ My goon's on a holiday," raps Jae on maudlin early song "Underworld," before expressing paranoid fears and enduring gangster shootouts. Towards the end of the album, on "Death Valley," Jae bandies around references to historical crime figures Bonnie and Clyde plus Ma Barker, and ultimately threatens, "Line 'em up, start firing/ Squad in the wagon outside, keep your eyes peeled/ Black windshield, maneuver the big wheels/ Sit on top of the hill, divide the big kills." An innovative flashback concept album—and a testament to the tactic of looking to the past for fresh inspiration.
Merch for this release:
Vinyl LP, Compact Disc (CD), T-Shirt/Apparel, Cassette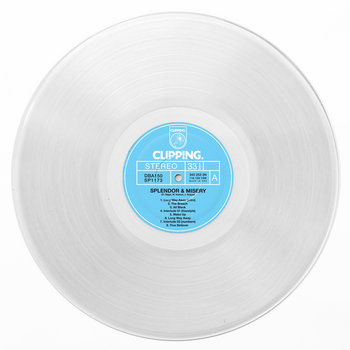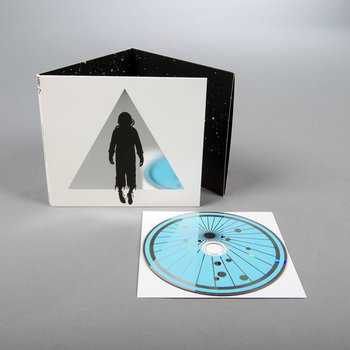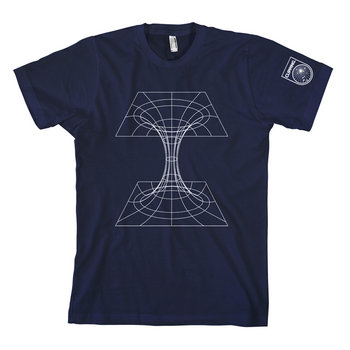 The Los Angeles-based art rap crew clipping. are masters at taking a conceptual approach to crafting hip-hop albums. Alongside 2019's horror-inspired There Existed An Addiction To Blood project, the trio of rapper Daveed Diggs and production wizards Jonathan Snipes and William Hutson created an Afrofuturist sci-fi adventure with 2016's Splendor & Misery. On the album, Diggs recounts a tale based around the idea of an uprising taking place onboard a spaceship. "There is spiking in the pulse of a member of the cargo/ And the crew and other passengers have not begun to notice," informs Diggs on the scene-setting song "The Breach," with the MC's words backed by a sonic background formed out of interstellar-sounding ambient noises. As the space odyssey continues, Snipes and Hutson conjure a nervy claustrophobic atmosphere by utilizing computerized bleeps, air pressure spot effects and slowly marauding waves of synths to usher the listener inside a futuristic vessel. Always open to outside-the-box thinking, Diggs adds a plot twist at the end, fearlessly leaving the world he's created behind in order to take a chance on charting off into unknown territory.