LISTS
Italy's Ambassador of Beauty: The Music of Ciro Perrino
By Jim Allen · August 15, 2023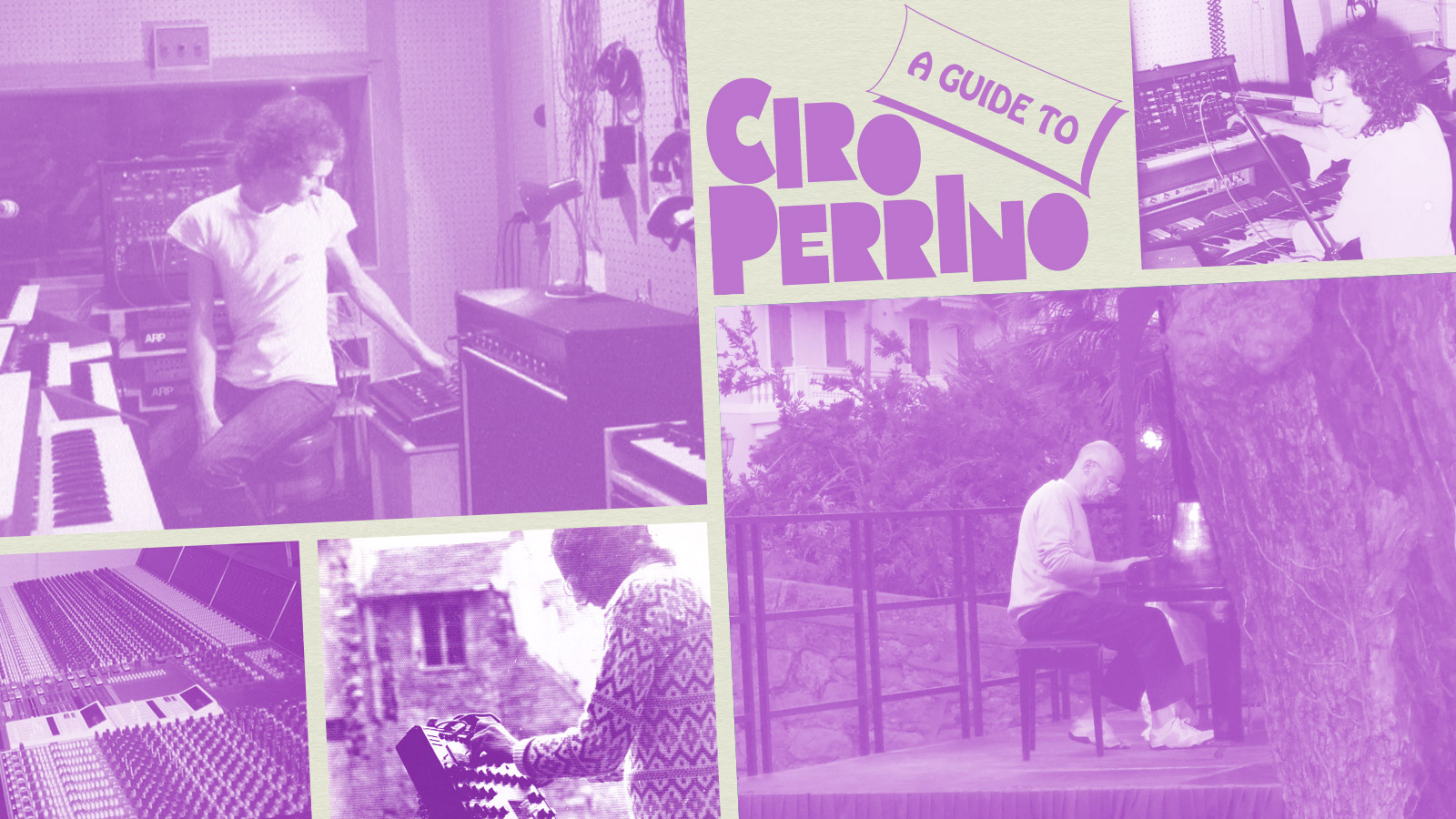 "I am committed to discovering beauty everywhere," says Ciro Perrino. It's a lofty ambition, but he walks it like he talks it. The Italian composer and multi-instrumentalist has been industriously chipping away at that agenda for more than half a century. He's even made some history along the way, though it took the world a while to catch up.
As a builder of '70s cult heroes Celeste's lush, symphonic sound, Perrino is an Italian prog rock legend. But from the '60s to the present, he's also been responsible for an ocean of eclectic music. There's the classically inspired Il Sistema; the acid folk of SNC; the trippy fusion of St. Tropez; the space-rock vibe of La Compagnia Digitale; and 40-plus years of solo work dipping into electroacoustic ambient music, Berlin-informed electronics, orchestral works, worldbeat, and New Age-tinged pastoralism. Through it all, Perrino—true to his mission statement— favors bathing listeners in lovely sounds over impressing them with athleticism, soothing the soul instead of snapping the synapses.
A product of the coastal, Northern town of Sanremo, Perrino had his head radicalized by bands like The Byrds, Kinks, and Small Faces as a mid-'60s teen. But there was another important aspect to his musical education. "Helped by the owner of the record store where I spent most of my days," he says, "I also started listening to classical music. In this way I first discovered Vivaldi and then gradually all the others, from Bach to the contemporary composers of the 20th century."
He started playing drums in 1966, moving through the requisite succession of cover bands before co-founding Il Sistema in '69. Inspired by the bubbling cauldron of psychedelia and art rock that bands like The Nice and Soft Machine were stirring, they brewed some big ideas of their own. "The main idea when Il Sistema was formed," says Perrino, "was to create a repertoire with original compositions and make arrangements and adaptations of the classical music repertoire. In 1969 we were already thinking about Night on Bald Mountain."
Besides their ambitious, rocking revamp of that majestic Mussorgsky composition, Il Sistema delivered a potent, mostly instrumental blend of rock, jazz, and classical ideas, creating epic-length suites when three-minute tracks were still the law of the land in Italy. Perrino added flute as well as drums to a sound at the leading edge of the blossoming prog scene. But after two years of intense activity including road work all over Italy, the players parted ways. "I personally was tired of just playing the drums," says Perrino. "I was already thinking about writing, and I had already started taking piano lessons, and I was planning to graduate from the conservatory in flute. And then I also began to be interested in electronic music."
Early in 1972, Perrino reunited with Il Sistema sax/flute/keyboard man Leonardo Lagorio to form Celeste with bassist Giorgio Battaglia and guitarist/violinist Mariano Schiavolini. Lagonia added Mellotron and synthesizers to his toolkit, and Perrino shifted focus from conventional rock drumming to a more expansive percussive array in addition to his flute and keyboards. The musicians were also rediscovering their Mediterranean melodic roots in areas like opera, folkloric tradition, and old-school Italian pop. "So, it was mandatory to use more acoustic instruments such as acoustic guitars, small percussion instruments, Renaissance flutes, the violin," recalls Perrino.
The blend of acoustic tones with the Mellotron's sampled symphonic textures made Celeste's music simultaneously organic and otherworldly. Opting for gentle moods and warm, welcoming melodies instead of knuckle-busting riffs and math-intensive time signatures, they occupied a unique place in the prog scene. Celeste cut their debut, Principe di un Giorno, in 1974, but their label balked. "They thought it was too advanced and were afraid that the public would not accept it," says Perrino. "So, it was put in a drawer and was only published in 1976. But unfortunately, it was already late, because the phenomenon of what was later called progressive rock was giving way to other forms of expression."
The album would be rediscovered in the '80s, finding favor among the worldwide prog fandom. But that didn't help Celeste. Disagreements in the band had led to a breakup in 1977. "The wind had changed, and I wanted to explore new routes," says Perrino. "The idea was to combine rock with the emerging electronic music." He quickly formed the trio SNC (the initials of the players' given names), which blended the acoustic side of Celeste with cascades of cosmic synth. By 1978 that evolved into St. Tropez, where agile, sometimes funky grooves were mixed with yet more extraterrestrial electronics.
The following year the core members of St. Tropez hooked up with a new rhythm section and became La Compagnia Digitale. "The style here too was a kind of space rock but much more evident," says Perrino, "where sequencers and synthesizers, with a very solid base of bass and drums, trace very hard and marked lines."
But Perrino's bad luck with recording continued, and all these post-Celeste projects would be represented only by posthumous releases. "I understood that the time had come to devote myself completely to my solo projects that had been waiting for me for some time," he says. "With St. Tropez I had greatly expanded my range of synthesizers, drum machines, etc., and with all this equipment I was able to create atmospheres and my own style."
With his space-rock excursions in the rear-view mirror, Perrino jettisoned the rock aspect in search of exclusively interstellar territory on his 1980 solo debut, Solare. Putting his new electronic arsenal to work, he became a one-man-band, generating a sound not far removed from the kosmische synth symphonies of the so-called Berlin School, but as ever, with a distinctly Italian touch to the melodies.
For the next several years, Perrino prioritized recording library music and running his studio and publishing company over continuing his solo career. But by 1988, music tech developments inspired him anew. "Samplers had arrived," he explains, "and the most sophisticated drum machines, and even my inspiration had changed, and in part also my style." With the latest digital tools in hand, he drew on East Asian and African influences, among others, ultimately building towards an expansive New Age feel on the 1991 Polygram release Far East.
Around this time, Perrino and Mauro Moroni founded Mellow Records, which would become one of progressive music's most prolific and respected reissue labels. It began with Moroni inquiring whether Perrino had any unreleased Celeste recordings. "I offered him the demo tapes for what later became Celeste II," remembers Perrino, "Then he asked me if I had anything else. And I pulled out the rehearsal tapes of Il Sistema." Before Perrino knew it, all his little-known '70s projects were suddenly seeing daylight. Then the label's agenda grew exponentially. "Since he knew I was signed to Polygram as a solo artist," explains Perrino, "[Moroni asked] if I could have access to some licenses of forgotten Italian progressive albums of the '60s and '70s. We worked hard together for over 10 years publishing hundreds of titles."
Mellow still operates today, but Perrino left the label in 2001 and concentrated on taking his music in a different direction, leaving electronics behind to work with an acoustic palette and an orchestra on L'isola. By the 2010s he had stripped his vision down to its essential elements, releasing a series of solo piano albums somewhere in the unhurried, minimalist space between Erik Satie, Brian Eno, and George Winston, though he's recently begun quietly building back up again with the ambient caress of Absence of Time, Vol. One.
Perrino united his past and present by revisiting the spirit of Celeste with new bandmates in 2019. "When we recorded Celeste's first album," he explains, "my intention was to tell a story through lyrics…to create a trilogy through three albums. But the stylistic change and the breakup of the band prevented me from realizing it." Besides adding two installments to the saga begun on Principe di un Giorno, he's recently taken Celeste to another level on Celestial Symphony Orchestra, the most comprehensive realization so far of Perrino's long-held desire to fuse rock and classical music.
A placid spirituality laces the wildly varied works of the man who has lived all of his 73 years in a small, ancient seaside town closely connected to the natural world. "Music allows us to take care of our inner self," says Perrino. "It leads us to discover the beauty of creation and our own inner beauty, like in a mirror game. When I write I feel guided by an energy that both resides within me and comes from spaces outside of me. But if what I've felt reaches other hearts, it means that the magic has come true."
You can catch some of that magic in action in the selections below.
---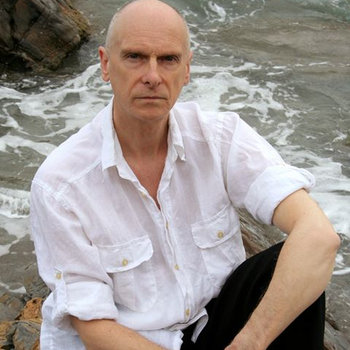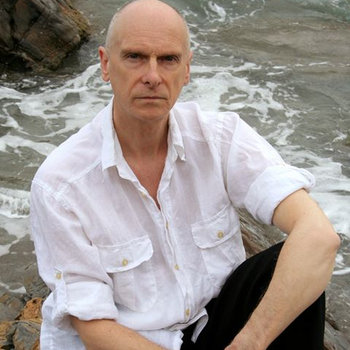 The groundbreaking pre-Celeste outfit never cut a "real" album. But this collection of rehearsal recordings made between 1969 and their autumn '71 breakup reveals a proto-prog band whose classical rock merger bore a darker, heavier imprint than anything else on Perrino's resumé, likely because his own musical personality was still developing. Compared to most Italian prog rock heavyweights, they were well ahead of the game.
Merch for this release:
Compact Disc (CD)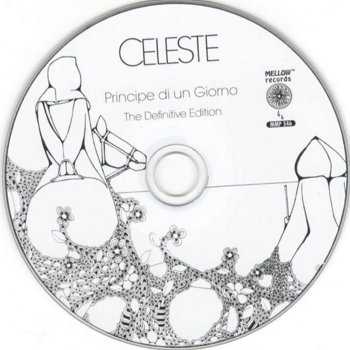 Buttery Mellotron and gentle dapples of flute, violin, piano, and acoustic guitar blend for pastoral bliss on Celeste's debut. If it had been released right after its recording in 1974, the album might not have had to wait until the '80s to be recognized as an Italian prog landmark. "This is the result of more than two years of rehearsals and attempts to create a completely new sound," says Perrino. "I wanted to leave Il Sistema's drums and rock behind me…We wanted to combine classical, popular, and folk music with our Mediterranean roots, without forgetting some jazz and experimental music influences."
The album released as II in 1991 contained works in progress from the original Celeste's final phase, a decade and a half prior. Partly due to the influence of saxophonist Leonardo Lagorio, the band shifted from symphonic prog towards a jammier, jazz-rock feeling. Second Plus fills out the picture with a raft of bonus tracks. "I had definitively abandoned percussion to devote myself to keyboards and singing," says Perrino, modestly underselling his earlier role by adding "and a real drummer had taken my place."
With the short-lived SNC, Perrino sent the folkier aspects of Celeste tripping into the stratosphere, with help from a couple of new bandmates and some spaced-out electronics. "SNC was an experiment that lasted the space of a few months," says Perrino, "just long enough to perform in some concerts." Though the trio didn't last long enough to release a record, this lo-fi recording captures their astral-adventurer spirit in full flight. Today they could be seen as freak-folk forerunners.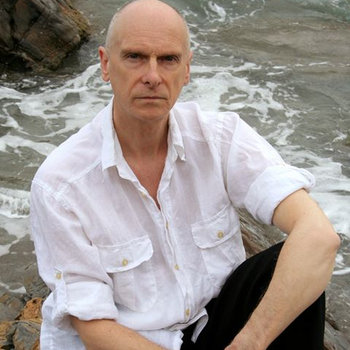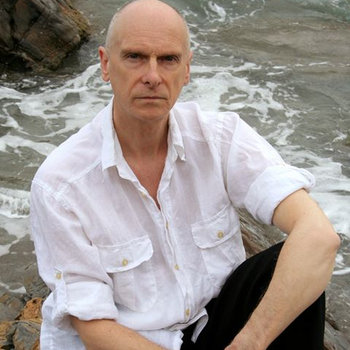 Merch for this release:
Compact Disc (CD), 2 x Vinyl LP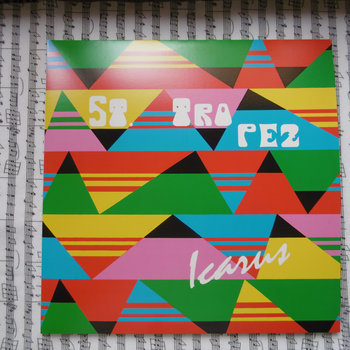 St. Tropez added a rhythm section to the core lineup of SNC and brought some visceral jazz-rock flavor to the table. "The recordings took place in my studio between the end of 1977 and the beginning of 1978," reports Perrino. With mallet percussion, cosmic textures, fusion, and psychedelia in the air, it's not a million miles from mid-period Gong.
Merch for this release:
Compact Disc (CD), Vinyl LP
The space-rock/fusion feel is intensified with La Compagnia Digitale, another band with a brief lifetime, which brought a different bassist and drummer to the St. Tropez personnel. "This album is a live one and is the only testimony of the life of this band," says Perrino. "The concert took place at the end of the summer of 1979." Over the course of three extended pieces, they explore reggae and funk rhythms and what can only be described as electronic thrash.
Merch for this release:
Compact Disc (CD)
Perrino's first solo album was 1980's Solare, but by the time it reached completion he felt his original vision had been somewhat compromised by producer Gianni Marchetti. Released nearly 40 years later, Planets presents the original demos for that album, revealing Perrino's true agenda. Alone with an impressive array of electronic gear, he literally spaces out on tracks dedicated to each planet of the solar system. "All my research went in the direction of making melodies, electronic chants, and sequences coexist with a background built with spatial sounds and effects created with synthesizers," Perrino says. If Tangerine Dream had been Italian, they might have sounded something like this.
"Far East represents my return to composition 10 years after the release of Solare," says Perrino. Following that decade-long layoff he was headed down a new path, with electro-acoustic environments and syncopated beats, occasionally evoking an alternate universe where the band Japan had gone New Age.
Merch for this release:
Compact Disc (CD)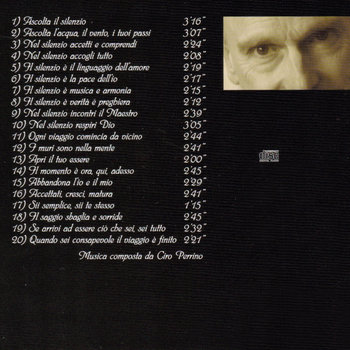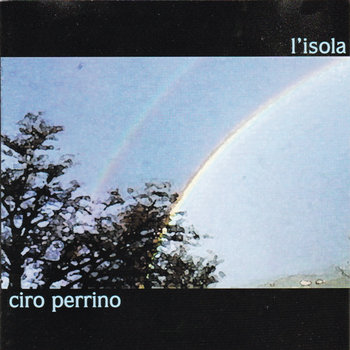 In 2006, Perrino's '04 neo-classical work L'isola was reborn in a different form. "Before this version of the L'isola project there had been the one created with a symphony orchestra," he explains. "I decided to make a version with a reduced ensemble to be able to give concerts more easily even in smaller spaces, but above all to offer the other vision I had of this project. A less dreamlike and ethereal dimension…a more concrete version with the addition of many percussion instruments." The chamber setting imbued L'isola with an entirely different glow.
Merch for this release:
Compact Disc (CD)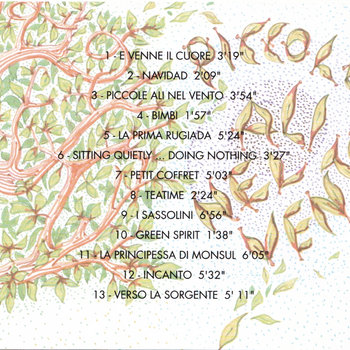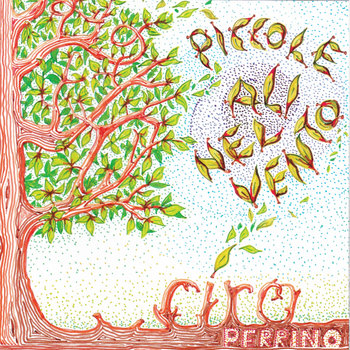 "Piccole Ali nel Vento is the first chapter of the trilogy that I've always had in mind to make for solo piano," says Perrino. "I have always been fascinated by the sound of this instrument which for me is deeply evocative and capable of touching my heart." Possessing a simple, lambent beauty, Perrino's solo piano albums could be seen as the purest evocation of the meditative muse he'd been pursuing since the start of Celeste. "There is a priest that has listened to Piccola Ali nel Vento," Perrino relates. "He told me, 'You have written 13 prayers.'"
After more than four decades, Perrino forged a new iteration of Celeste to continue the bittersweetly surreal saga begun with Principe di un Giorno, the story of an unhappy prince seeking refuge from the world's injustices at the bottom of a lake. "In Il Risveglio del Principe," he explains, "the prince decides to leave the bottom of the lake to return to the world to see if anything has changed." Musically, things pick up right where the Italian prog classic left off; the dreamy cocktail of Mellotron and acoustic instruments could give early Genesis a run for their money. The following year, the tale finally became a trilogy with Il Principe del Regnu Perduto.
Merch for this release:
2 x Vinyl LP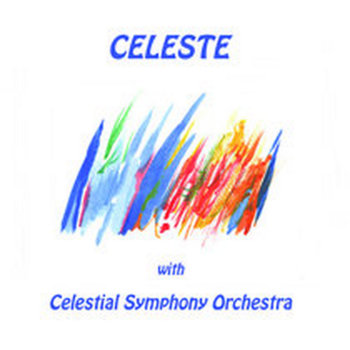 Perrino has made rock records with symphonic shadings and instrumental albums with orchestral settings, but here he finally tackles what he terms "a great challenge and an equally great desire. Playing with a symphony orchestra mixing rock and classical music…integrating the two styles and timbres in total harmony without one part prevailing over the other." The project bears the spirit of classic Celeste, but what were symphonic suggestions on the band's previous records are expanded into full-blown orchestral ecstasy.