LISTS
A Guide to Azita's Warm & Intricate Avant-Pop
By Peter Margasak · March 10, 2021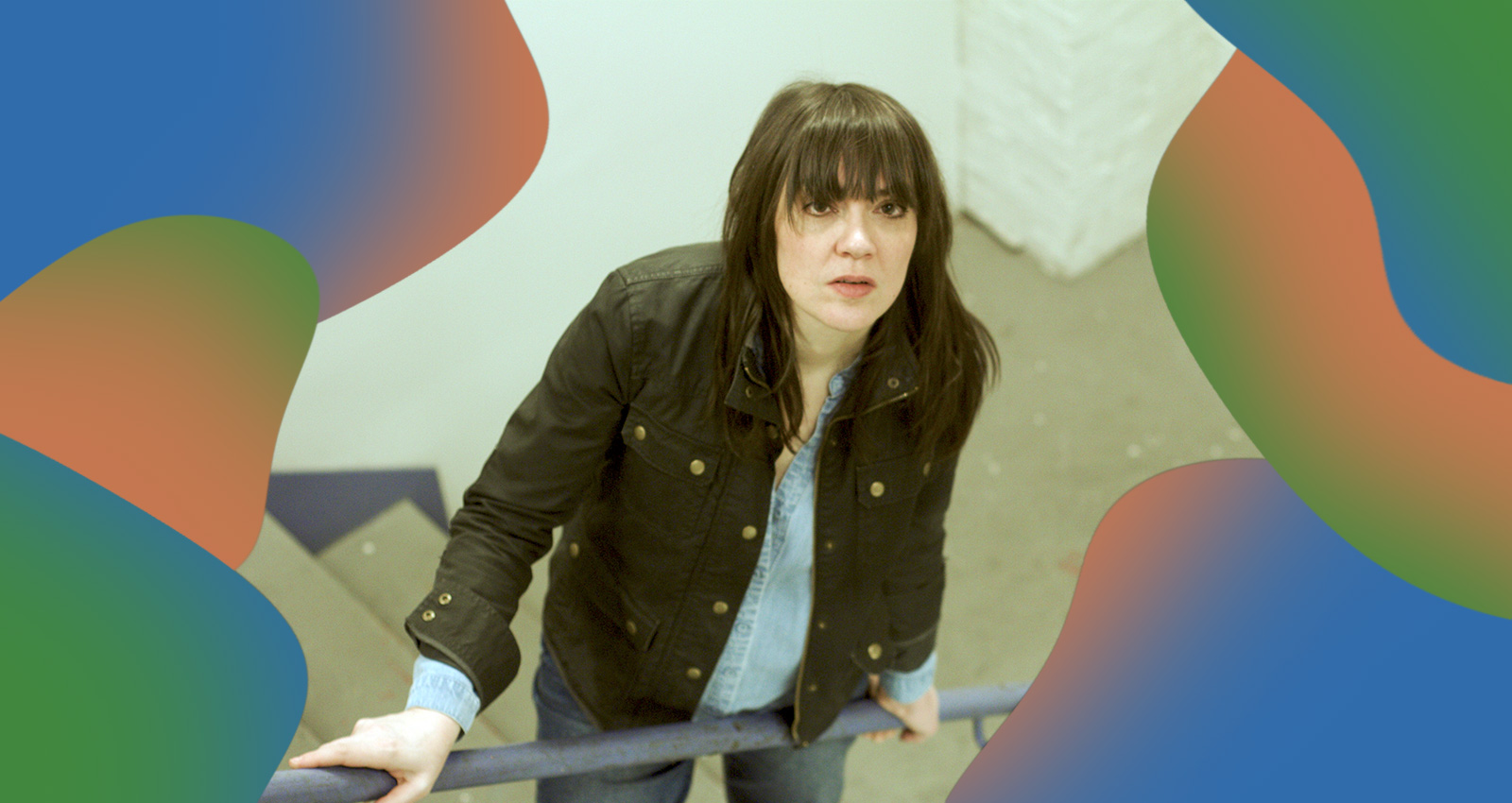 It was the summer of 2018 and Azita Youssefi was sharing a dilemma she was facing with the late indie rock poet David Berman. She had meticulously recorded demos for her first batch of new songs in six years—singing, playing guitar, bass, and keyboards, and fully programming drum tracks—and she'd grown so attached to the home recordings that she was reluctant to have to put it all together and teach her band the new material. There was a catch, though: She hated the sound of the programmed beats on the home recordings. Berman gave her this piece of advice: "You just need to learn to play drums." Within a few months, she began tracking those parts for her new album, Glen Echo.
Teaching herself to play new instruments is something Youssefi has been doing ever since she picked up the bass for the first time and formed The Scissor Girls, the wiry Chicago no wave trio. When that group split in 1996, she began learning piano after a roommate brought one home. She'd briefly taken lessons as a child in the suburbs of Washington, D.C., where her family had relocated to escape the Iranian Revolution, but she was essentially starting from scratch. She went on to form the collective art-rock band Bride of No No in 1999, sticking with bass, and releasing two fine albums before dissolving in 2002. But Azita was well into her next phase by then. In 2003, she released Enantiodromia, a piano-driven pop collection shorn of the noise, chaos, and torpor of her previous bands, with a sound closer to Steely Dan than Steel Pole Bath Tub.
She had evolved into a remarkable songwriter, conjuring labyrinthine melodies that unfurl within thickets of harmonic complexity, with lyrics that poetically document internal struggle. The arrangements are brought to life by a stellar group of musicians, including bassist Matthew Lux (Isotope 217), drummer John McEntire, and guitarist Jeff Parker (both of Tortoise). She even included two instrumental solo piano pieces, indicating that she was both a quick study and a wildly imaginative composer. Life on the Fly,  released the following year, and made with the same players, was more assured, casually expanding her stylistic template.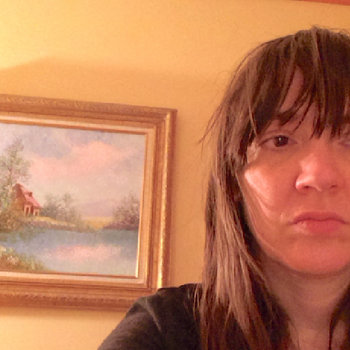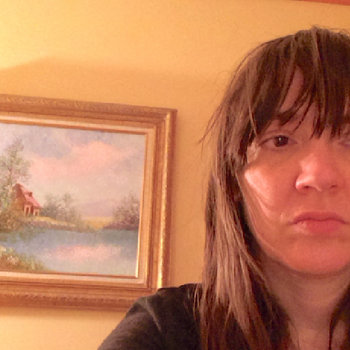 Merch for this release:
Vinyl LP
She went on to write music for two theater pieces with playwright Brian Torrey Scott. The experience bolstered her writing abilities, resulting in her most ebullient and varied album up to that point, How Will You? Another batch of songs written at the same time turned up on the stark, minimal Disturbing the Air, a devastating cycle of existential songwriting, featuring just piano and voice, with some subtle electronics. But, as usual, Azita was ready to move on. "I felt like I had gotten this stuff I'd been working on out of my system," she says. "I wasn't exactly sure what I wanted to do. When I'm like that I just go explore other things, like playing some classical music. I don't force myself to make records."
In 2012, she released Year, an EP of songs she'd written for Scott's 2006 play of the same name. Then, she essentially stopped making records. In 2013, she and her band opened for the Handsome Family in Chicago's Millennium Park, where she got to play on a nine-foot Steinway used by the Chicago Symphony Orchestra. "I can be an instrumentalist on this," she recalls thinking. "I love to play it, I love to feel this way." Since most clubs don't have a piano, when she played her songs live, she was usually forced to play electric keyboards. "The basic thing that any horn player, guitarist, or any person who plays an instrument wants is to have the feeling that, 'I'm manipulating this thing,' and I couldn't even have that," she says. She became serious about the guitar, dedicating herself to learning its intricacies. "It's your hand on the string, and you have control of it." She devoted herself to mastering the guitar, much as she did the piano less than a decade earlier.
On Glen Echo, Azita plays every instrument, including the terrific guitar solos, translating the Funkadelic humidity of Eddie Hazel into a sauna-like ooze on the atmospheric ballad "Don't," or adapting the primal, burr-encrusted propulsion of the Velvet Underground in her scrappy solo on "Online Life." She wrote many of the songs in 2015/2016, when she was spending time with her dying mother in the D.C. area. The album is named for a Maryland amusement park, now revamped as an arts and culture center, that became a flashpoint during the Civil Rights movement of the 1960s. "It just seemed to me such a metaphor for all the ways that this country has fucked up everything, how people continually lose all the great stuff because they have this racist stuff that's part of the DNA of this country." The festive, pastel-hued album is actually a photo of an abandoned shooting gallery in the park. "It looks like it's something kind of nice, but it's really a war game."
Azita recently arranged and played everything on the Cat Stevens cover "Blackness of the Night," the first in an ongoing series of collaborative covers helmed by Bill Callahan and Bonnie "Prince" Billy. She finished Glen Echo before the pandemic, which threw a wrench into her plans for her next steps. "My desire was to be more collaborative, and then this shit happened," she says. She yearns to play with other musicians again, partly to keep growing as a musician herself. "I feel like it would probably accelerate my ability in music many times over if I had played with people more."
Below is a selection of tracks spanning Azita's three-decade career.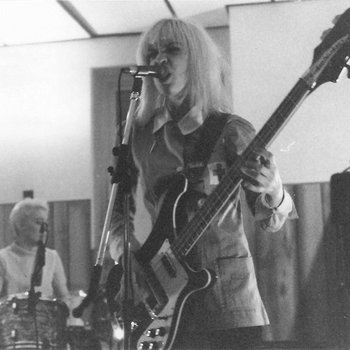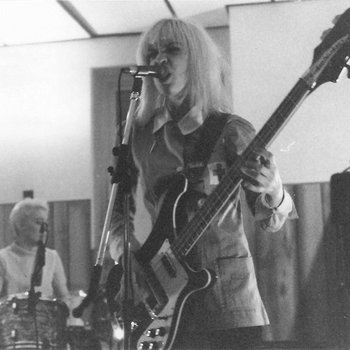 "Insanitary Sanctuary" opens a recently released collection of Scissor Girls demos made in 1992, the first songs Azita ever wrote. While these seven well-recorded tracks lack the swirling maelstrom of confusion that the trio soon whipped up, they illustrate a clear sense of compositional logic, and control, recalling the twitchy energy of late '70s bands like the Bush Tetras and Pylon.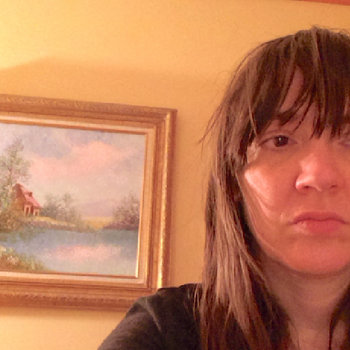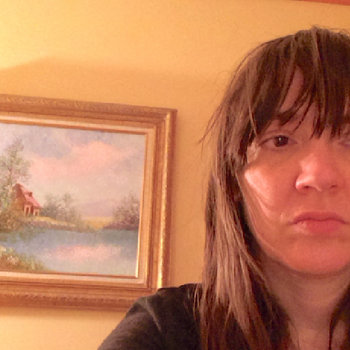 Merch for this release:
Vinyl LP, Compact Disc (CD)
On this stunning mid-tempo jewel from the 2003 album Enantiodromia, Azita evokes the elaborate phrasing and full-bodied articulation of Donald Fagen, while guest Jeff Parker summons the spirit of '70s rock guitar master Jeff "Skunk" Baxter in his nimble solo. But beyond these surface details, this is a work of stunning originality. Azita arrives as a songwriting auteur, a student of the art form balancing pop song craft with formal experimentation, injecting her hookiest tunes with spikes of dissonance or unexpected twists. It's actually her second solo album: In 1995 she released Music for Scattered Brains, a warped experiment that was part of her thesis project at the School of the Art Institute of Chicago.
Merch for this release:
Vinyl LP, Compact Disc (CD)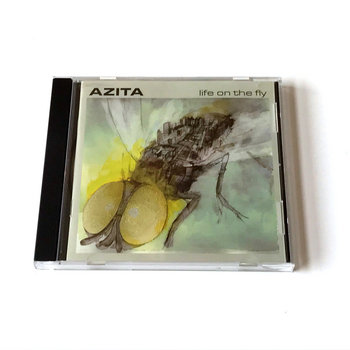 "Miss Tony" rollicks upon a piano lick nicked from "Let's Spend the Night Together," a kind of anthem about the joy of participation. Some of the songs on Life on the Fly inject jazzy insouciance, like the cornet growls Rob Mazurek adds to "Just Poker Blues," while "Yours for Today" is almost Beatlesque. The album advances Azita's astonishing marriage of phrasing, rhythm, and harmony, with an erudition and depth miles from her early days.
Merch for this release:
Vinyl LP, Compact Disc (CD)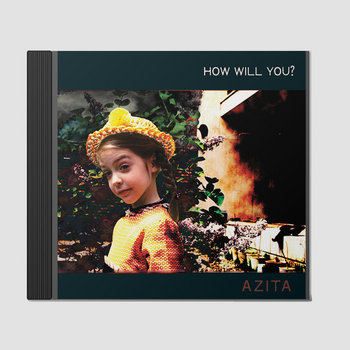 One of Azita's most finely sculpted pop songs, and a demonstration of her steady growth, opens an album of songs free of clear influences. Her ability to craft eloquent vocal harmonies with herself, complementing the unconventional timbre and reediness of her voice, adds sleek nuance to her melodic schemes. Although she plays primarily piano here, her strummy guitar on "I'm Happy" heralds a new opening she would fully explore on the new album. Among her piano-based albums, How Will You? contains her most accomplished writing.
Merch for this release:
Vinyl LP
The most vulnerable and emotionally nuanced of Azita's piano material, Disturbing the Air pares things to the bone: just her voice, piano, and some subtle synth accents, putting the focus squarely on the precision of her phrasing and how she endlessly embroiders melody. The album chronicles a troubled relationship with a poetic density that opens up slowly, sinking in its claws over time. "September" uses minimal means to pile on the emotional tension, which is temporarily eased by a delicate chorus.
Merch for this release:
Vinyl LP
The first single from Glen Echo pushes into new terrain for Azita, with a kind of slinky R&B lovingly adorned by supple guitar lines harking back to Curtis Mayfield. Yet it's less a stylistic exercise than a symptom of Azita's expanding universe, where many strands of pop music filter through her multivalent sensibilities, vehicles for melodies and ideas not reliant upon any specific genre. Thirty years from the genesis of the Scissor Girls, Azita continues to challenge herself and, in turn, to make the best music of her career.