LISTS
A Sampling of Albums Recorded in Sacred Spaces on Bandcamp
By Ned Raggett · Illustration by Maria Medem · April 28, 2020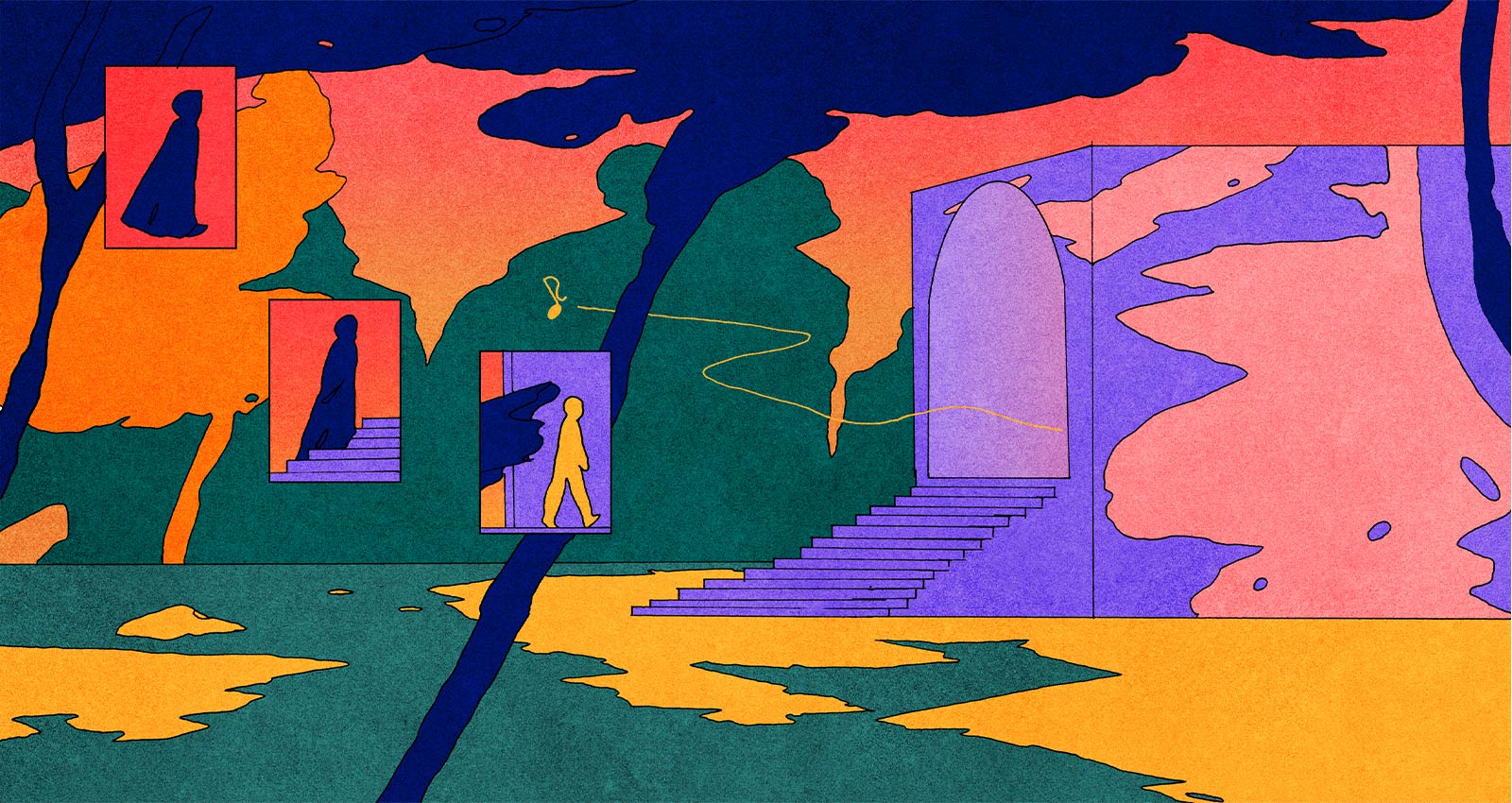 The sense of sacred space, in buildings and locations that either continue to serve as such for seekers and believers or which have been used for new purposes, has been a strong undercurrent in many releases during the century-plus of recorded music. Sometimes this can be heard in a directly spiritual context—one of the most famous such efforts, the soundtrack to Aretha Franklin's profound Amazing Grace concert at Los Angeles's New Temple Missionary Baptist Church, has received new attention thanks to the first formal release of Sydney Pollack's accompanying film. Other times performers record in such a space for any number of reasons—studios can be created in former places of worship precisely due to excellent sonic qualities, or musicians set up to record or perform in such a place for those reasons and more. Think of Cowboy Junkies's The Trinity Sessions, which generated their hit cover of "Sweet Jane," or Marianne Faithfull's Blazing Away, her majestic live album recorded at St. Anne's Cathedral in Brooklyn.
These five selections here are a small sampling of albums featured on Bandcamp that were recorded in sacred spaces old and new, some specifically spiritual and others more aesthetic, but each all have a sense of honoring those spaces. It can be in the joy of collective worship and gathering—something this year's health crisis has profoundly tested—or in the sense of a small, near-solitary meditation.
---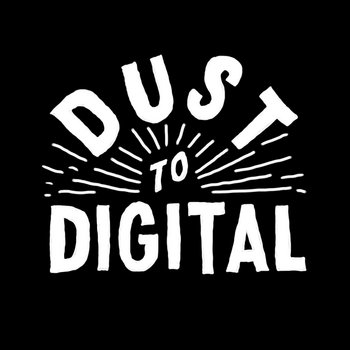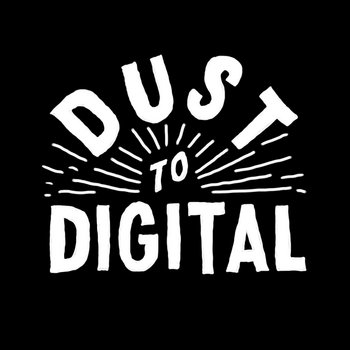 The Dust-to-Digital label first made its mark with the majestic spiritual box set Goodbye, Babylon, and they've regularly released compilations of sacred music with strong effect, such as the Sacred Harp compilation I Belong To This Band and a collection of Rev. Johnny L. Jones's radio appearances, Jesus Christ From A To Z. On I Have My Liberty!, the focus is on a striking synthesis of religious belief and sonic intermingling, collecting a variety of 2008 field recordings from Accra, the capital of Ghana, all recorded at various Christian churches throughout the city. Ranging from short snippets of prayer and exultation to longer explorations and exhortations, I Have My Liberty! features the bands, choirs, and congregations of Christ Believer's Ministry, the Divine Healer's Church, Great Grace Church, and many more. The joyous uplift of "Onyame Ba," the choir-and-handclap celebration of the title track, and the appropriate "Closing Worship" which concludes the collection, all showcase a style with resonances felt in American gospel music and elsewhere, but is its own beautiful, welcoming experience above all else.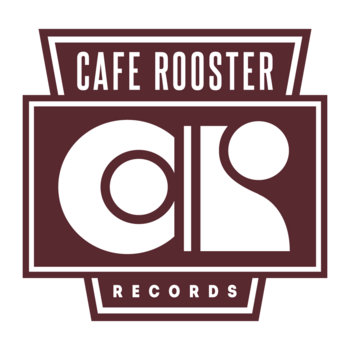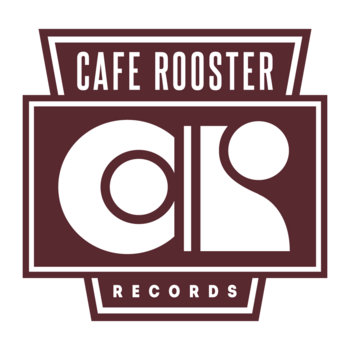 Old St. Paul's is a Lutheran church founded in 1818 in Newton, North Carolina, and is still an active church building today. As part of its celebrations of its 200th anniversary, this concert, released on the Nashville co-op label Cafe Rooster, features a variety of folk and Americana singers that capture the feeling of a community gathering and spiritual singalong—a gentle hoe-down perhaps, but no less affecting for it. After a short invocation by Pastor Robert A. Sain, a powerhouse trio of Sally Jaye, India Ramey, and Anna Joy Harris kick it off with "Softly and Tenderly." From there it's a mix of solo and group performances by those artists and others, including Griffin Winton's "Lord I Hope This Day Is Good" and Sarah Roberts's "Forgiveness." Roberts and Jaye team up for a highlight: a version of "Hard Rain's A-Gonna Fall." Tackling one of Bob Dylan's most well-known compositions is always a high bar to clear, but their harmonies and easy musical pace mixing with the sense of hush and atmosphere does the song gentle, insistent justice.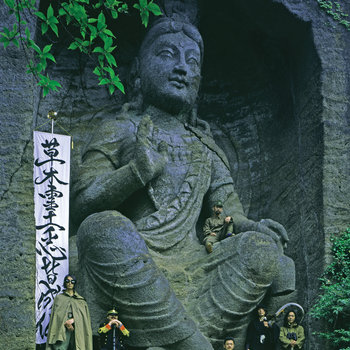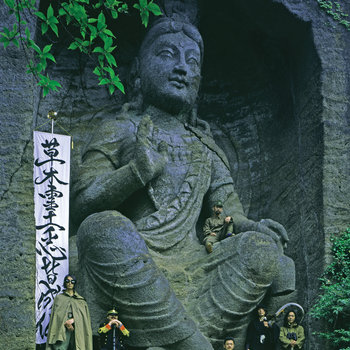 Merch for this release:
Compact Disc (CD)
Japanese musician Masaki Batoh has led various bands over decades of work, but his most well-known and longest lived was the majestic collective Ghost. Ghost's aesthetic and philosophical approach was often based around an open-ended spiritual exploration, often with nods to Tibetan Buddhism and activism for a free Tibet. Musically, they played a striking synthesis of everything from fragile acid folk and percussion-led chants to explosive psych/drone rampages. Generally speaking, 1994's Temple Stone aims for the quieter side (a chaotic cover of Peg Leg Howell's "Blood Red River" aside) with tracks recorded at the Seiryu Temple in Aomori and Waseda Salvation Church in Tokyo, and featuring some string players to augment the then-current lineup. In their live work, Batoh has commented that Ghost aimed for a spiritual experience, and in an interview with The Wire said that temples were just one set of locations that they sought that experience in, also mentioning empty warehouses and natural settings. Temple Stone does capture that sense of experience on one lovely, mysterious track after another, with songs like "Moungod Radiant Youth," "Freedom," and "Sun is Tangging" among the standouts.
Sunn 0))) have regularly aimed for the sense of a spiritual experience in their live music, thanks to their familiar outfits of robes and hoods and music played at a volume that aims to overwhelm and disorient. Perhaps little surprise that they would take that sense of the ritualistic to a logical place when they were invited to 2007's Borealis Festival in Norway and commissioned to do a piece referencing late medieval Gothic hymns and chants. The resultant Dømkirke—Norwegian for "cathedral"—was recorded in Bergen Cathedral itself, originally founded in 1181 though having gone through various burnings, battles, and reconstructions over the centuries. It's still the seat of the local Church of Norway diocese, but on the album, first released on vinyl only in 2008 and then digitally some years later, it's likely many of the regular parishioners weren't in the audience, much less the bishop. Consisting of four lengthy tracks, Dømkirke showcases the band with guest performers noise musician Lasse Marhaug and demi-regular guest vocalist Attila Csihar, their skull-crushing volume turned all the way up, with elements like the organ, as on "Why Dost Thou Hide Thyself in Clouds?," adding to the strange, unearthly sense of ceremony throughout. It's a feeling topped off by the cryptic cover art, a visual representation of the cathedral itself by Norwegian artist Tania Stene.
Merch for this release:
Vinyl LP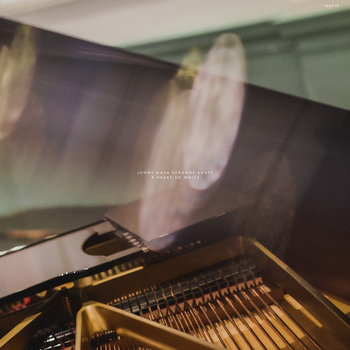 Nash, founder of the Dutch label Melody as Truth, is friends with a more recent Japanese collective of note, the striking Kikagaku Moyo, so perhaps it's little surprise he too has an inclination towards meditative and reflective music with a spiritual underpinning. On the forthcoming A Heart So White, he continued a collaboration with Kraft by recording in 's-Hertogenbosch's Willem Twee studio complex, specifically their attached concert hall. There's a tragic history behind that hall—it was constructed in 1938 as a new synagogue for the Jewish population of the city, only for the Holocaust and World War II to devastate soon afterwards. While restored with a memorial plaque to local victims after the war, it ultimately was changed to its new role due to declining membership. While not specifically a tribute to those lost, A Heart So White has a sense of deep, profound stillness in its blend of piano and the building's organ, honoring both a need for peace and the sense of what was once there.