LIFETIME ACHIEVEMENT
Souls of Mischief: Champions of Independent Hip-Hop
By Phillip Mlynar · January 07, 2020
Souls of Mischief were formed in the early '90s, and secured their place as a cornerstone crew in hip-hop's fabled golden era almost instantly. Consisting of the rappers and producers A-Plus, Opio, Phesto and Tajai, the quartet from Oakland established a reputation for delivering freewheeling flows over beats sculpted from looped jazz samples—a blend that defined their breakthrough 1993 debut album, 93 'Til Infinity.
The group's first two full lengths were released on Jive Records and, after leaving the label, Souls of Mischief came into their own as early champions of independent hip-hop. Operating as part of the wider Hieroglyphics Imperium collective—which also includes Del, Casual and Pep Love—they began selling music directly to devoted fans. This was back in the late '90s, when payments were made by mailing in a physical check. That mentality of self-sufficiency has endured to this day, and Souls of Mischief have racked up a rich vault of self-released LPs and solo albums that include collaborative projects with revered producers like Prince Paul and Adrian Younge.
Kicking off with 1995's underrated sophomore effort No Man's Land, we asked Tajai and Phesto to look back on Souls of Mischief's essential discography.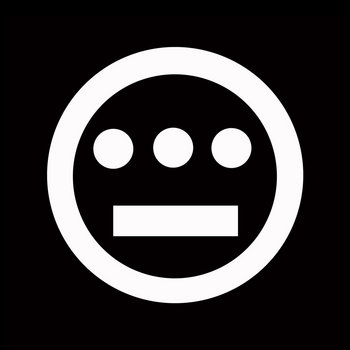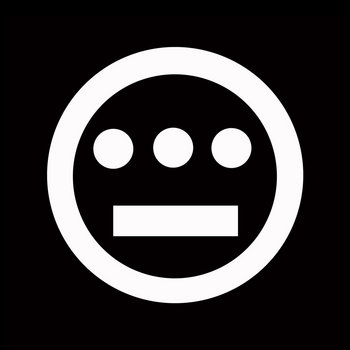 When Souls of Mischief started to think about following up 93 'Til Infinity, the group made a collective decision to pivot in a fresh direction. Released in 1995, Tajai characterizes No Man's Land as an active case of, "not recreating what we did on the first album." To which Phesto adds, "To be quite honest, the Souls of Mischief signature flow had been copied so much, we were like, 'We can't come back that way.' Especially with the production, we wanted to show our versatility, and not go down the same path as far as sampling jazz-fusion loops."
True to the group's intentions, No Man's Land presents 16 cuts that veer in a starker direction. Tajai points to "Secret Service" in particular as a song that was ahead of its time, with the group zeroing in on America's status as a police state over an ominous rumbling bass line and reverb-enhanced snares. He admits that they "made a tactical error" by not picking the sultry, flute-laden "Fa Sho Fo Real" as the lead single. "For the first album, we were kids. We were trying to have a more adult sound here which probably backfired in hindsight," says Tajai. "But I look back at No Man's Land now and think it's aged much better than the first album."
After being dropped by Jive Records, Tajai says Souls of Mischief decided to hit the road to "keep ourselves in the public eye and keep connected to our fans," as well as to sow the seeds for each of the group members' solo ambitions. Released in 1998, Focus is structured as a series of individual songs from each member, collected together as a standalone album. "It's a cult classic, and I think it was a big foray into us also becoming solo artists as well as recording as Souls of Mischief," says Tajai. The format of Focus allows each crew member to follow their singular conceptual instincts. On "Stealth Bombing (Shift The Sands)," Phesto revisits his graffiti roots and embarks on a clandestine writing mission as he conjures a scene, "where you're going out late night bombing and maybe trespassing just to accomplish the goal of getting your art out."
Adding to the legend of Focus—which was notoriously hard to get ahold of for many years—the album was originally sold as a cassette-only release direct to fans via the pioneering Hieroglyphics Imperium website. "This was prior to digital music, and prior to digital money," recalls Tajai, adding that fans had to send in checks through the mail to secure the coveted album. Around the same time, the larger Hieroglyphics crew began digging in the archives and releasing unreleased cuts and b-sides under the banner of the Hiero Oldies series, also originally sold online. "If you don't put your demos out, somebody else will and probably posthumously," says Tajai. "We put these out to directly serve our core fan base."
"We really ended an era with this album," says Tajai of 2000's Trilogy: Conflict, Climax, Resolution. "I think it's a great summation of the young Souls of Mischief—and it also showed our growth while book-ending that era." Phesto says that this album marked the first time the group "had our own professional studio. I remember it was us twisting a lot of knobs and engaging in trial and error and learning how things work. It was the first time we could record all night, fall asleep on the floor, and get up and start again—it's a beautiful thing for a musician to have that freedom."
There's a venom to the verses the crew deliver on Trilogy, and the lyrics are backed by beats that Tajai describes as "cinematic." Opio brings the project into life by taking aim at, "18 willing rednecks sending me death threats" on the synth-based, Tommy Tee-produced "Trilogy," before A-Plus warns out-of-towners that, "Oakland Cali is a war zone / Everyday is getting harder as it goes on." Other key cuts include Domino's brass-spiked backdrop with dramatic spy movie vibes on "Interrogation" (which also features Hiero allies Casual and Pep Love), Amp Fiddler contributing luminous P-Funk-style keys to "Bad Business," and further funk connections being solidified with George Clinton and Parliament guitarist Michael Hampton guesting on "Mama Knows Best."
Montezuma's Revenge, from 2009, was recorded in collaboration with Prince Paul, the legendary hip-hop producer best known for his work with golden-era groups Stetsasonic and De La Soul. "He's one of the greatest producers in hip-hop—period—and I'd say top 10 of all time as far as the music that defined my life," says Tajai. The 18-track project was written in a secluded house on Montezuma Street in Northern California where Souls of Mischief and Prince Paul had moved in together for the duration of the recording and the location of which inspired the album's title. "Prince Paul is really healthy, and him and Domino would get up and go and work out and eat healthy and shit, and we'd all smoke blunts and eat Cheetos," says Tajai with a laugh.
The album showcases a buzzing synergy between the rappers' flows and Prince Paul's production. On "One," the quartet drop sharp bars over a beat that combines old school kicks and snares with abrasive stabs of electric guitar; the slinky syncopated drums running through the stripped-down "Fourmation" inspire the rappers to trade tag-team lines in a spritely fashion with their infectious chemistry and camaraderie. Humbly paying testament to the way Prince Paul shaped the overall sound of the album and brought the project together, Phesto says, "He's the conductor, so to speak—everything on the album is sprinkled with his wisdom and influence."
Merch for this release:
Compact Disc (CD), Vinyl LP, Cassette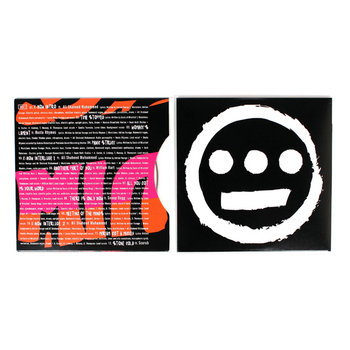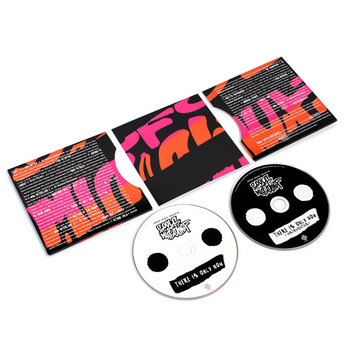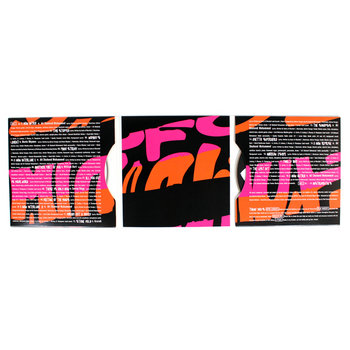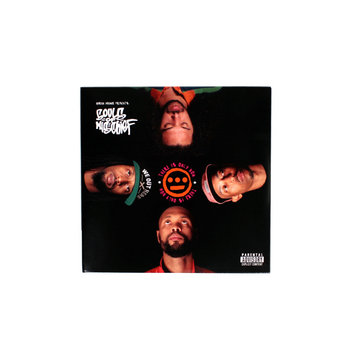 Released under the banner "Adrian Younge Presents Souls of Mischief," 2014's There Is Only Now is an intricately written concept album based on the aftermath of a near fatal accident the group survived early in their career. The project was entirely produced by Younge, who weaves together rustic drum patterns, bluesy guitar lines, and dusky Fender Rhodes in a fashion that sounds like he's channelling vintage '70s Isaac Hayes and Curtis Mayfield soundtracks.
As the recording sessions took place, There Is Only Now turned into something of an all-star affair: A Tribe Called Quest's Ali Shaheed Muhammad shows up as a recurring fictional radio show host who narrates the album; Busta Rhymes introduces himself as a hyper aggressive villain out for the crew's blood on "Womack's Lament;" and Snoop Dogg doles out relationship advice to a pair of lovers on the lush sitar-infused title track. "One day Adrian was like, 'I think Snoop's going to come by,'" recalls Phesto. "Basically, we're all in this cloud of smoke and Snoop needs just one take to lay down his verse, and then we talked for a couple of hours."
Looking back on the creative relationship Souls of Mischief developed with Younge, Tajai says the producer would hand them the outline of a song to work with, then build up the harmonies and "figure out the sonic palette in regard to instrumentation." While this was going on, the group began to write their verses for the track. "Watching a guy play drums all the way through a song gives you an understanding of the intricacies in the layers and makes it a transparent creative process," says Tajai. "On this album we're making music that people are probably gonna end up sampling—which is why we also put out the instrumentals."