LABEL PROFILE
A Listener's Guide to Specific Records
By Jude Noel · June 18, 2021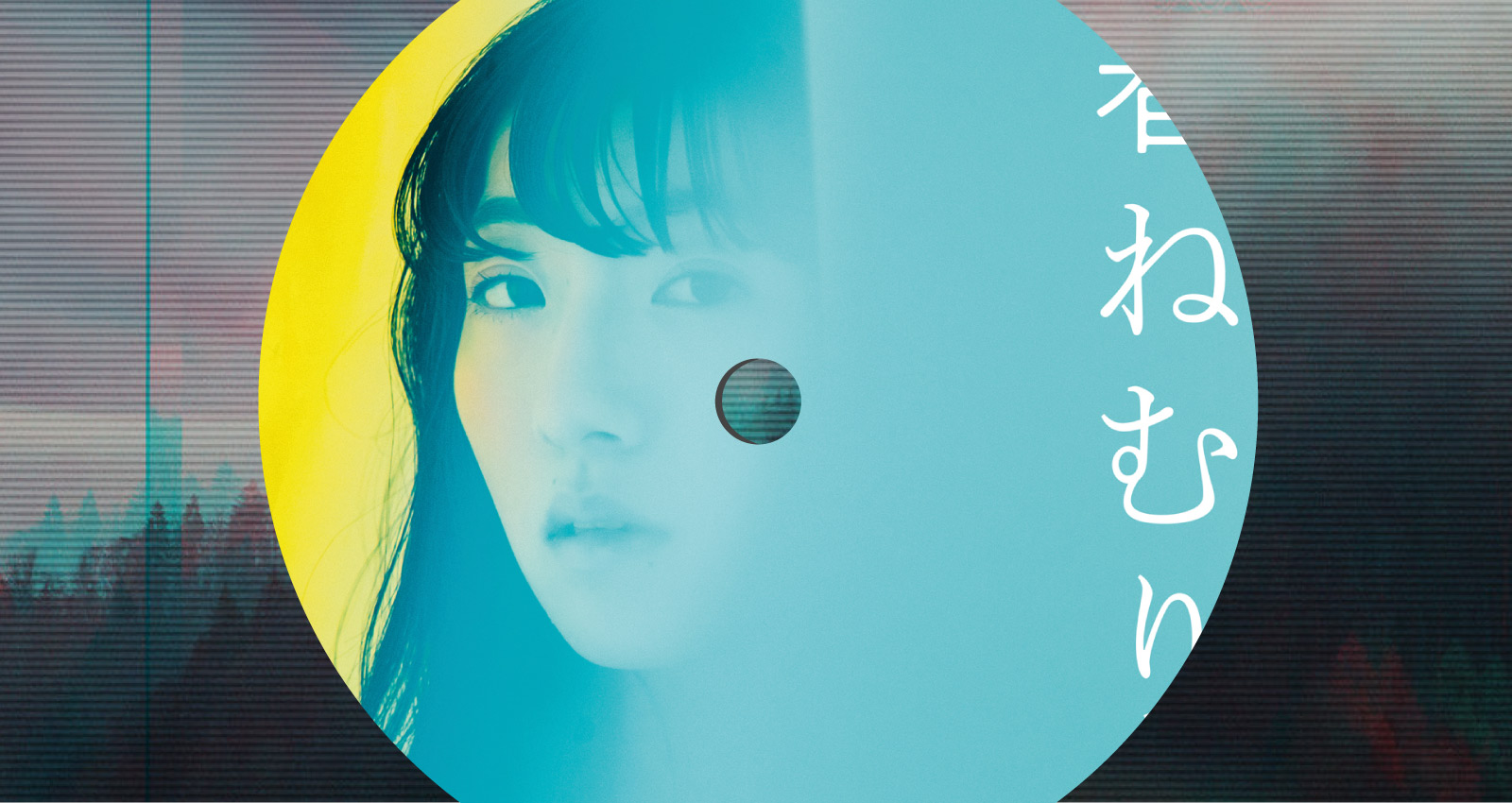 For a label named Specific, it's surprising how broad the scope of this vinyl-only imprint really is. Subject to the eclectic tastes of French husband-and-wife duo Florian Schall and Jennie Zakrzewski, Specific Recordings' discography spans continents and fuses genres, taking delight in its own ambiguity. Sometimes, the label functions as a mouthpiece for the indie pop scene of Metz, where the label is headquartered, though it just as often serves as an outlet for vinyl editions of underrated J-Pop albums that might otherwise only exist as CDs. Zakrzewski describes Specific as a "musical laboratory" in which artists can experiment and collaborate, but the label could also be considered a kaleidoscopic look into the lives of its founders, whose passion for curation is an art in itself.
Specific launched in 2010 after the couple's first-ever trip to Japan with a simple goal in mind: "To release good & interesting music, no matter what the specific genre was, and to keep records as affordable as possible." While initial releases came from sources close to home, like local improv outfit 14:13 and Schall's own project Twin Pricks, releasing Japanese music on Specific was their aim from the outset. In 2013, they got their wish.
"Our good friend Yves Botz from Mesa Of The Lost Women told us about BiS Kaidan and how that band could be up our alley," says Schall of the eccentric Japanese group comprised of legendary noise collective Hijokaidan and anti-idol band BiS. "He was right, so we kinda asked him, as a joke, if he thought we could maybe release their album on vinyl for Europe."
What was a joke quickly became serious business. Jojo Hiroshige of Hijokaidan put Specific in touch with BiS' label Avex, which allowed them to make contacts across the fringes of Japan's pop music industry. Since then, Specific has carved out its own niche pressing J-pop records for Western audiences. "You have to be aware that, at the time, vinyl wasn't all the rage in Japan," says Schall. "Even in the West, it was kind of difficult to find affordable pressings of popular Japanese bands."
Over the second half of 2021, Specific plans to expand their horizons even farther. In addition to an album's worth of ambient library music by Geoffrey Lolli, a drone-y witch house outing by Le Seul Elément, a retrospective compilation of work by Tokyo's BALLOND'OR, and a collaboration with Taiwanese math-rockers Major in Body Bear.
Specific's chaotic array of globe-trotting, style-hopping releases may be overwhelming to first-time shoppers. This guide, with releases listed in chronological order, should help direct you toward some solid entry points.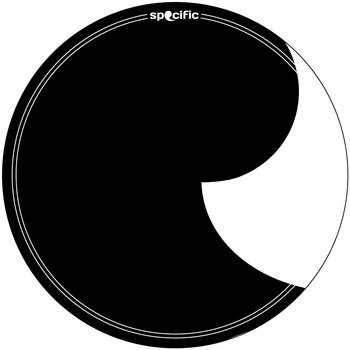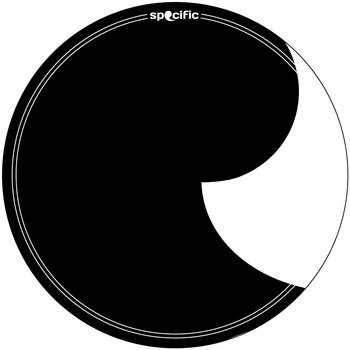 Specific's inaugural release dropped just two days before Halloween, a suitable date for a spooky affair. Making the label's gothic inclinations known from the start, French post-punk revivalists A Second of June take their melodic cues from The Cure and The Chameleons on sophomore effort Psychodrama. Emphasis rests on the era's more elegant traits—sparkling synths, minor key dirges, whispered vocals—with each riff arcing into the sky like a flying buttress.
"Gallery" is the album's must-hear cut, revolving around a simple yet genius motif that even singer Gregory Peltier can't help but hum along to. Though bands like Wild Nothing and Abe Vigoda were mining similar influences at the same time that Psychodrama came out, few captured the sweet and sour edge of the early '80s like A Second of June.
"After our first collaboration with Avex Records, the label opened up a part of its catalog for us to browse, and we immediately fell in love with Tokyo Karan Koron's fresh and creative take on J-Pop," says Zakrzewski. "They are really brilliant, funny, and lovely people, and they seem to be very appreciated musicians, both in the mainstream and indie scenes. Each time we meet a band from Tokyo, we get the exact same reaction: 'Oh yes, Tokyo Karan Koron! They're our friends, we love them!'"
This now-defunct quintet is probably best-known for recording "Spice," the first ending theme for Food Wars: a popular shonen anime series that makes cooking competitions look as dangerous and thrilling as martial arts. Though the band never quite managed to pen a tune as undeniably catchy as "Spice" over the course of their 13-year career (and honestly, could anyone?), their discography is loaded with clever songcraft and adventurous genre fusion. Doo-wop a cappellas, quirky math rock interludes, and hard rock riffage share space with brilliant indie rock in the vein of early Two Door Cinema Club. Their chops are serious, but Tokyo Karan Koron's breezy demeanor makes Go Nin No Entertainers feel effortless.
Merch for this release:
Vinyl LP, Poster/Print, Compact Disc (CD)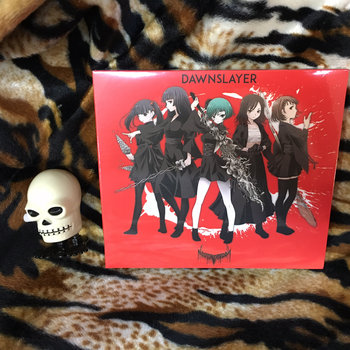 You'd think that two genres as disparate as black metal and J-Pop would go together like orange juice and toothpaste. Well, if you've learned anything from Tokyo Karan Koron, artists signed to Specific connect the tiny subtleties between two different tastes and rearrange them into something completely new. It's molecular gastronomy, only musical.
Studying the work of idol group NECRONOMIDOL, you'll find that the trait their eclectic interests share is cartoonish extravagance. Just look at the cover of their debut studio album Nemesis. Designed by horror mangaka and frequent John Zorn collaborator, Suehiro Maruo, the scene features two band members dressed as maids, serving live pigs in front of an infernal void. It's camp personified; equally poised to excite or disgust audiences depending on whether they're in on the joke. Muscley tremolo-picked guitar pairs hilariously well with electronic pop beats that wouldn't be out of place on an old Depeche Mode record. NECRONOMIDOL's five vocalists harmonize and trade high-pitched verses across 56 minutes and 11 tracks: a massive, labyrinthine, and endearingly sloppy work of Lovecraftian proportions. Their sound has tightened considerably since 2016, but Nemesis has a particular weird, lo-fi charm.
Merch for this release:
Compact Disc (CD)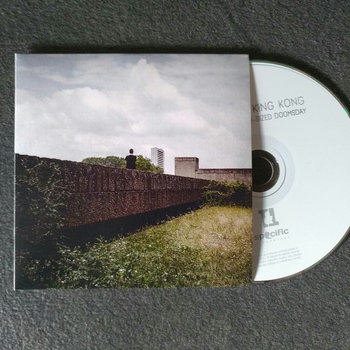 Like Animal Crossing's resident canine troubadour, this Metz group's frontman goes by the name KK on their Bandcamp page. While their shared nickname is almost surely coincidental, there's some sense of kinship between the two artists. For one, both specialize in strummy songs ideal for listening to while walking through sleepy towns. Poetic images of night drives, train tunnels, and empty fairgrounds populate Bedroom-Sized Doomsday: the perfect backdrop for gloomy self-reflection. The band's taste for jangly guitars and melodramatic sentimentality hearkens back to the heyday of Sarah Records, though their hi-fi approach in the studio reveals their Britpop influences. Cinematic strings and wiggly synth leads bolster songs like "Is a Train" and "Harbor of Lost Sailors," crafting a cozy atmosphere that fans of Belle and Sebastian will appreciate.
Lisa Melissa & The Mess
The Message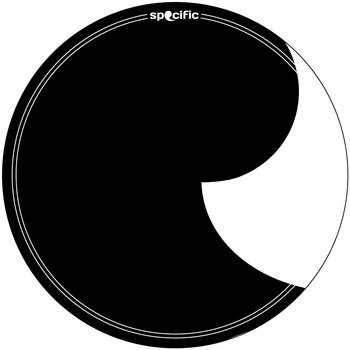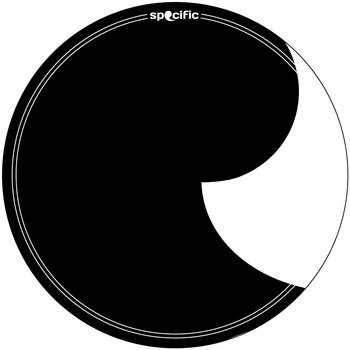 Merch for this release:
Vinyl LP
A cozy re-interpretation of jazz-funk and '60s soul, The Message is a welcome outlier in the Specific catalog, awash in swirly organs and major 7th guitar chords. "The Girl Next Door" is a self-effacing bit of pop brilliance aided by its lovely flute intro and a bouncy rhythm section. Even the most stoic of listeners would find it a challenge to make it from start to finish without cracking a smile.
Merch for this release:
Vinyl LP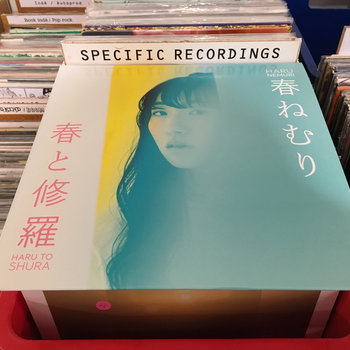 Helped in part by a "yellow flannel review" from Anthony Fantano, Haru Nermuri's debut full-length album Haru to Shura has become something of a cult classic. To keep up with demand, Specific has released four pressings since her first European tour in 2019.
The hype is definitely warranted. Nemuri is something of an auteur, feverishly rapping over post-hardcore instrumentals and wonky electropop beats with an enthusiasm that is distinctively her own. Dramatic tension courses through Haru To Shura, ready to burst into crescendo at a second's notice. Moments like the final stretch of "Take Back the World," with its distorted guitar chords and dazzling synth melodies, feel almost apocalyptic in scope. It's a party staged at the edge of existence—speakers set to self-destruct.
Merch for this release:
Cassette
Though VORSKI purports to be a major player in Metz's music scene, the French coldwave composer is more comfortable keeping their true identity—and previous musical ventures—under wraps. Perhaps it's better that listeners are kept in the dark, however. Prophecies, the producer's debut project, is shrouded in mystery, primarily consisting of eerie analog synth arpeggios and ethereal whooshing. The record would be well-suited to soundtrack a docuseries about the search for its creator, dropping the needle on "Up To 186°F" as the credits roll. It's unsurprising that VORSKI cites John Carpenter and Kraftwerk as key influences, considering his penchant for vintage timbres and unsettling atmosphere. What's more revelatory is the inspiration for his nom de plume: a villain from one of Maurice Leblanc's novels starring detective Arsène Lupin. Mystery lurks around every corner in VORSKI's world.
Merch for this release:
2 x Vinyl LP
Emerging from the punk scene of Tokyo's Koenji district in the late '00s, Oomori's transgressive spin on pop music has spawned a new generation of "anti-idol" artists who subvert familiar girl group tropes with dark themes and harsh sounds. The aforementioned NECRONOMIDOL owe a lot to her innovation, as do the more internationally-known kawaii metal group BABYMETAL. That said, there's more to her artistry than an edgy aesthetic. Over the course of her prolific career, from her early lo-fi CD-R demos to her proper major label work, Oomori has dabbled in just about every rock subgenre you could dream up.
Schall and Zakrzewski have wanted to work with Oomori ever since meeting her in person, and Alchemy, a compilation spanning the past eight years of her output, is the culmination of two years of collaboration with her and Avex Records. There's a wild combination of breakneck spoken word poetry and percussive folk-punk guitaristry on "SHINPIN," manic bubblegum rock on "ZETTAI ZETSUBOU ZEKKOUCHOU," and a dash of rap-metal on "JUSTadICE," all of it punctuated by Oomori's signature voice cracks.
"We're proud of everything, from the tracklist, to the artwork and layout, to the meaning of the compilation title," says Schall. "It's a landmark for us, and we're sure it's going to bring us some more interesting projects in the future."