LABEL PROFILE
Quality Control HQ is a Home for the New Wave of British Hardcore
By Tony Rettman · March 09, 2020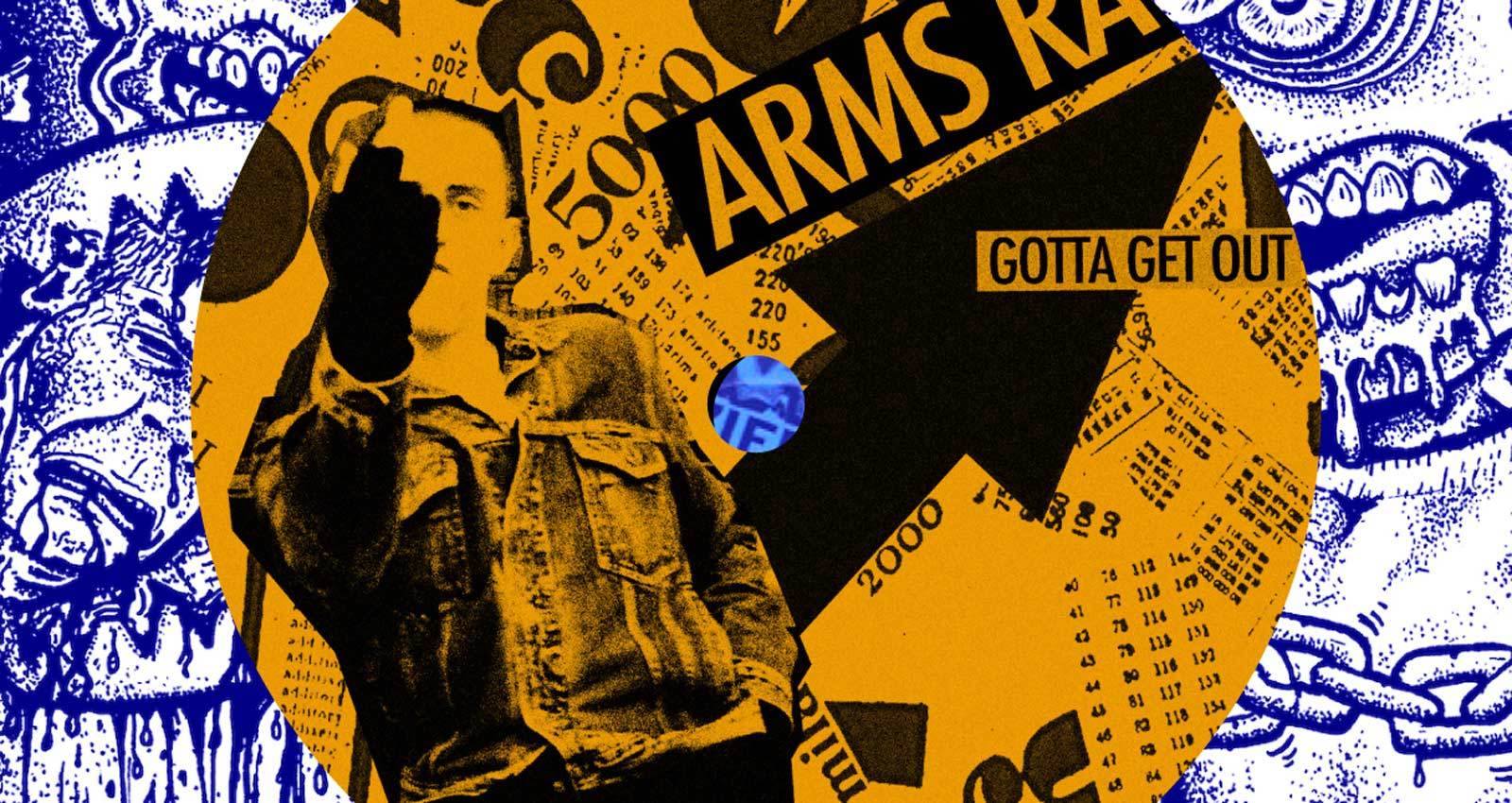 The British hardcore punk scene is in the midst of a particularly fertile era, with bands like The Flex, Violent Reaction, Arms Race, and Crown Court generating international attention. At the center of that scene is Quality Control HQ, a label helmed by Ola Herbich (of Arms Race and Game) with a roster of releases that has helped define the modern sound of UK hardcore. Herbich chalks up the label's continued success to the surrounding community: "It was totally serendipitous, with a lot of people coming together at the same time in London, Leeds, Liverpool, Manchester and Brighton," she says. "UKHC is 100 percent a team effort that takes a lot of hard work from everyone involved."
The label has dubbed themselves the New Wave Of British Hardcore, or NWOBHC; an obvious, cheeky reference to the New Wave of British Heavy Metal (NWOBHM). "I think Adam Malik, who does The Essence record label, came up with NWOBHC, and then [U.S journalist] Freddy Alva did an article using the moniker whilst introducing a bunch of our bands, so I think it took off after that," Herbich says. "I do know Pimmy [Tom Pimlott] from Violent Reaction made a conscious effort to tag as many posts as possible with NWOBHC—and it worked, as it's now a thing. It's a fun banner to get behind. Initially, I think it was a term for our specific style of music—a combination of UK82 and early '80s NYHC. But as the scene has grown, it's a term for any band playing hardcore punk in the UK—which is great. Arms Race named our LP NWOBHC. I think it's just our way of saying 'HEY, HERE WE ARE, CHECK US OUT!'"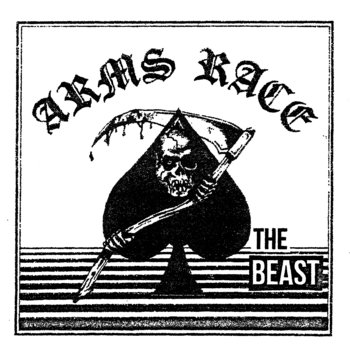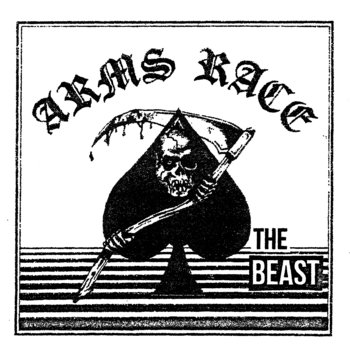 Herbich was  inspired to start the label while she was living in New York in 2009, after befriending the band Crazy Spirit and being ushered into the scene they were cultivating around the Lower East Side and Brooklyn—a scene that included bands like Perdition, Thriller, and Dawn of Humans. When she returned to England, she pressed Crazy Spirit's demo on 12-inch vinyl, and decided it would be the inaugural release for a new label— an extension of the fanzine Herbich was making at the time. "I'd done two issues of Quality Control, and then I thought, 'Well, let's make the label have the same name, but add HQ to the end, just so it is its own thing,'" she says. "I also wanted the name to have a little bit of a 'factory' aspect. It's kind of obnoxious in a good way, I think. But it does mean I have to live up to some sort of standard."
As Herbich notes, many of the bands on Quality Control HQ have an equal amount of reverence for both late '80s New York hardcore bands like Breakdown and Outburst, as well as British Oi! from the early '80s, like Red Alert and Ultra-Violent. But instead of merely parroting these styles, the deeply-studied, postmodernist takes by groups like Gutter Knife, Big Cheese, and Arms Race, sound exceptionally vibrant to even the most jaded of hardcore veterans. "At one point, a lot of us were and still are really into UK82 and skinhead style—and obviously that was a big part of early New York hardcore, too. So UK bands that took from those inspirations were naturally just coming at it from a different angle by simply being from here," Herbich says. "In the past I think UK bands were too inspired by contemporary American bands, and it didn't sound good, or at least it hasn't aged well. You want to go back to the source, and figure out what unique sound you want to create from it; that seems like a better approach."
Below, find some of the most exciting music from the NWOBHC on Quality Control HQ.
Merch for this release:
Vinyl LP
The debut album from this sadly defunct Liverpool quartet, released in 2013, demonstrates considerable adulation for both the early Boston hardcore sound of Last Rights and DYS, as well as the gritty early '80s Oi! of Blitz and Attak. The best examples of this are "VXR Stomp," "Stomped Out" and the album's title track, all of which balance rowdy football chant-style vocals with rugged mosh parts. As one of the first handful of Quality Control HQ releases, City Streets set the bar high.
According to Herbich, the fact that most bands on Quality Control HQ adore lesser-known '80s New York hardcore groups is the fault of this short-lived Leeds outfit; their sole release for the label stands as more than enough proof. Out of the seven tracks which make up the EP, the title cut echoes bands like Maximum Penalty and Killing Time most accurately—that bouncy mid-song breakdown highlights the unique influence both hip-hop and heavy metal had on Big Apple hardcore towards the end of the '80s.
Released at the end of 2014, the debut 7" EP by Herbich's band (which shares members with Violent Reaction), solidified the label's aesthetic by delivering a benchmark example of primitive, no-frills UK82-meets-NYHC fury. Over and done within the span of seven minutes, Gotta Get Out is a heady rush of buzzsaw guitar, molar-rattling bass, and blinkered drumming, most especially on "Bastard" and "Kill the Bill."
Merch for this release:
Vinyl LP
Where many of the bands on Quality Control HQ blatantly admire the aggressive and straight-forward style of '80s New York hardcore like Agnostic Front or Straight Ahead, London's Frame Of Mind resemble the groups from the era who were looking to push the sonic possibilities of the genre, while still operating well within its framework. Following up their Weight Of Two 7-inch on The Essence, the band's debut album Irieshun, from last spring, has a vivid and audacious guitar sound similar to that of NYHC guitarist Gavin Van Vlack (Absolution, Burn, Die 116), especially on the tense and complex opener "…Till It Fades."
Merch for this release:
Vinyl LP
This young Brighton-based quintet delivered one of the better hardcore releases of last year by doubling down on Quality Control HQ's patented Oi!-meets-NYHC format. With a tightly wound and menacing energy, the eight tracks that make up Boots On The Ground lean more towards the sound of their homeland than most bands on the label, especially on mid-tempo stompers "Turncoat" and "No Justice."
Merch for this release:
Vinyl LP
Fronted by Herbich and featuring Jonah Falco of Fucked Up on drums, Game bring together the compressed bombast of Japanese hardcore bands like GISM and Zouo with the riffs of UK crossover titans like Onslaught and Sacrilege. Herbich alternates between singing in her native Polish and English, and it adds to the bizarrely macabre aura when she wordlessly squawks like an Albert Ayler sax solo towards the end of the track "D.B.M." The epic metallic sweep of closer "Foundations & Empire," with its wind-whipping effects, is a perfect end to this truly commanding and unsettling record.
Merch for this release:
7" Vinyl
The label's newest recruits, young group Mastermind waste no time establishing themselves as a band to watch on this debut 7-inch EP. The twists and turns in tempo included here, and the theatrical, gritty sound, recall unheralded NYHC band The Icemen, though vocalist Jon Osborne's authoritative bark bears more than an uncanny resemblance to that of Breakdown vocalist Jeff Perlin.