LABEL PROFILE
New World Records Maps the Past and Future of American Music
By George Grella · September 13, 2022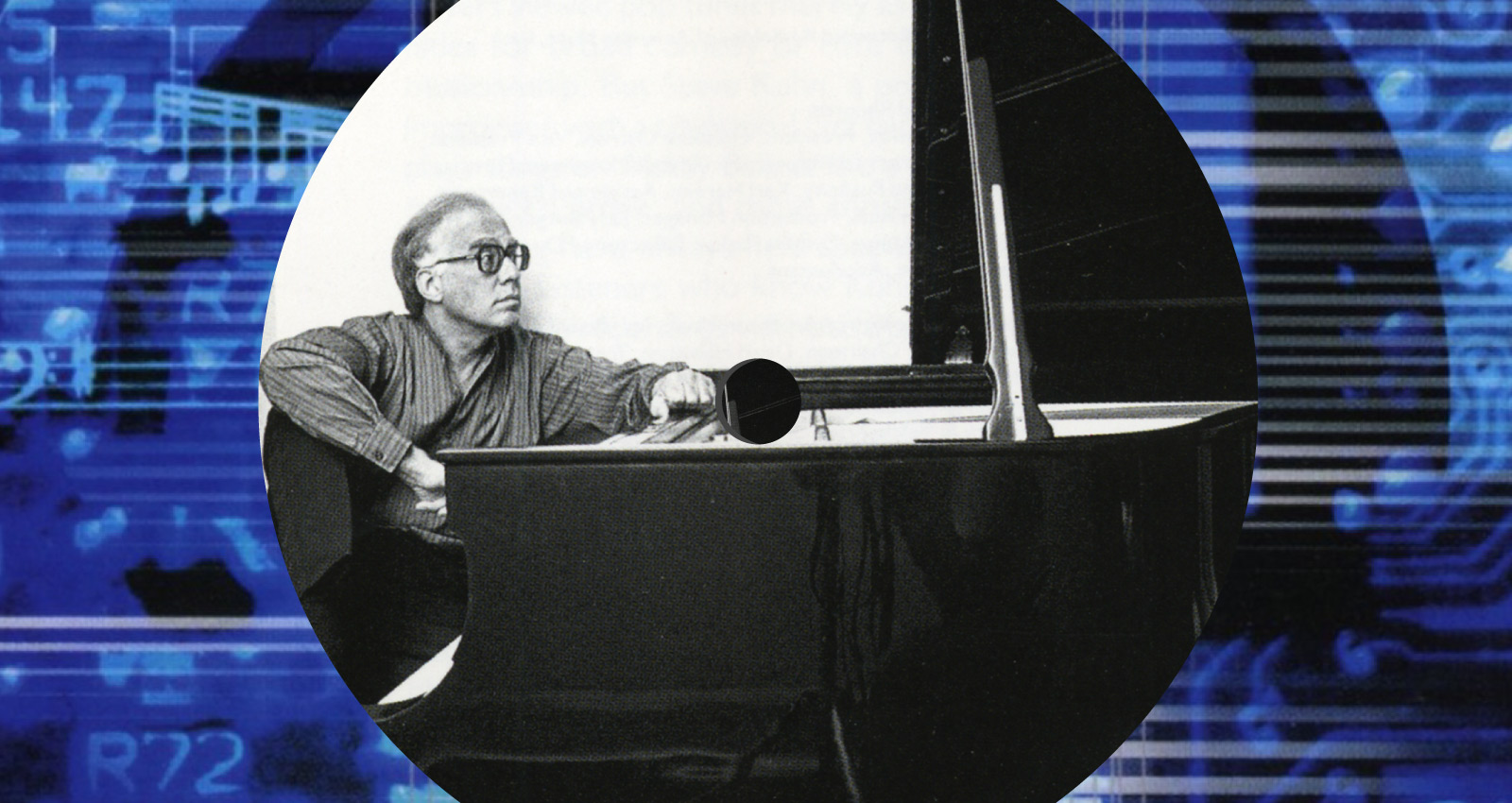 Early maps of North America show some fascinating but confusing details, like the Mississippi River hemmed in by mountain ranges somewhere in present-day Missouri and California as an island. In between are large areas, empty except for provocative hints that certain animals are present here; a giant lake is located there. It took centuries of exploration to map the actual geography of the place.
Music in America is something like those maps, and the New World Record label is perhaps its most important cartographer. The label has a unique origin: founded with a grant from the Rockefeller Foundation with the initial task of producing a 100-album anthology of American music. Completed in 1978, most of the sets were sent, for free, to educational and cultural institutions. Chartered to preserve and promote non-commercial music, the first 100 albums include collections of 19th-century songs; early country and rock 'n' roll; Spanish language music from New Mexico; traditional music from the Georgia Sea Islands; jazz; 19th- and 20th-century classical music; John Cage; and an album titled Come Josephine In My Flying Machine: Inventions and Topics in Popular Songs 1910-1929. That small sampling of subjects hints at the breadth and depth of the music on the label and how the America of music is a country that is constantly expanding; mapping it means charting trailheads that lead off into undiscovered country.
New World Records describes its purpose as being "dedicated to the documentation of American music that is largely ignored by the commercial recording companies. Like the university press, New World preserves neglected treasures of the past and nurtures the creative future of American music. In an industry obsessed with million-unit sales and immediate profits, New World chooses artistic merit as its indicator of success." The locations that New World charts and connects span an extraordinary range of music-making, from the most traditional to the most experimental, and everything (non-commercial) in between. The label has a sizable presence on Bandcamp that, like the map, is steadily increasing as it adds each new release and gradually loads its back catalog.
---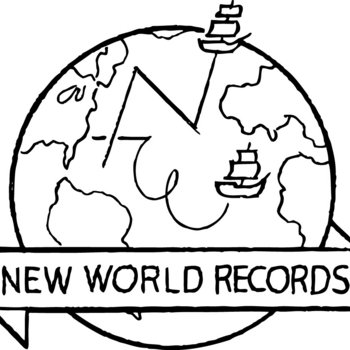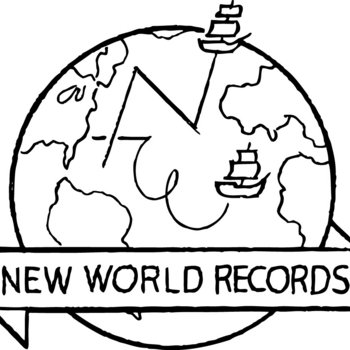 Merch for this release:
Compact Disc (CD)
The initial set of 100 albums includes one of Cecil Taylor's finest, with his great mid-'70s ensemble of trumpeter Raphé Malik, violinist Ramsey Ameen, bassist Sirone, drummer Ronald Shannon Jackson, and Taylor's great collaborator: alto saxophonist Jimmy Lyons. The energy and power here are familiar, but the album is also an excellent representation of Taylor's thinking and art as a bandleader and a composer. More than free, the music has a beguiling formal structure, and Taylor feeds all the expression through his incredible pianism and expression.
From the cutting edge of improvisation in New York to the ancient lands of the Southwest, American music means all of America. This album, produced and annotated by Cherokee ethnomusicologist Charlotte Heth, collects some Navajo ceremonial and social songs and was in part recorded in Canyon De Chelly in Arizona itself. Spare and intimate, the music not only points to deep historical roots but a sense of fellowship and joy.
Merch for this release:
Compact Disc (CD)
New World may be non-commercial, but that doesn't mean it can't sneak in a Bruce Springsteen song. His "With Every Wish" is on here, as is the Hank Williams tune "Ramblin' Man," sung with relish by Thirsty Dave Hansen. The leader here is French horn player supreme Tom Varner, who crafted beautiful new arrangements of country music and traditional songs, like a voluptuous version of "Stone Grinds All," which dates back to the Revolutionary War. Violinist Mark Feldman is another star.
Merch for this release:
Compact Disc (CD)
This album is a great example of why New World exists: Alvin Singleton is an exceptional Black composer who has resolutely gone his own way, disinclined to ride any wave of fashion. His music brings in many elements but always comes down to his own expressive desires, brought to life on this recent release by one of the leading contemporary string quartets. Singleton's lyrical complexity and ability to communicate directly to the listener come through in full, and this is one of the most valuable classical releases of 2022.
Billy Tipton Memorial Saxophone Quartet
Box
Merch for this release:
Compact Disc (CD)
The short-lived and sorely missed Billy Tipton Memorial Saxophone Quartet (Amy Denio, alto sax; Barbara Marino, baritone sax; Maya Johnson, soprano and tenor sax; Jessica Lurie, alto and tenor sax; plus drummer Pamela Barger) was established to honor jazz saxophonist and bandleader Billy Tipton, a trans man. The quartet is an ultra-stylish group that can swing, thrush, and lay down the funk with the best of them, and their ensemble sound on the saxophones is as good as it gets.
Lawrence D. "Butch" Morris
Dust to Dust
New World put together the now out-of-print Testament boxed set that documented Lawrence D. Morris' art of "conduction": group improvisations guided, shaped, and even composed in real-time by a conductor using a set of hand gestures that Morris codified. Going back to his jazz days as a cornetist, Morris was also one of the great melodists in American music, and this single album is a superb way into his work. The music, played by a chamber ensemble, is a beautiful balance between composition and freedom and challenges, and exceeds all preconceptions about classical music and improvisation. One of the finest albums in the New World catalog.
Laurie Anderson, Ruth Anderson, Johanna M. Beyer, Annea Lockwood, Megan Roberts
Women in Electronic Music – 1977
Merch for this release:
Compact Disc (CD)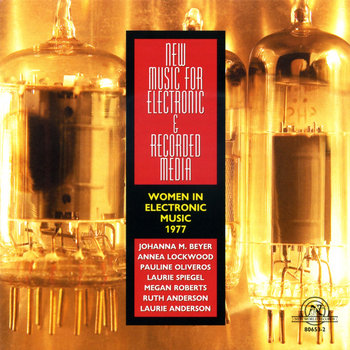 If it's made in America, it's on New World, including the pioneers of electronic music. There are several important collections on the label, including this one—the first anthology of its kind—that brings together an amazing lineup, which includes Laurie Spiegel, Pauline Oliveros, and Laurie Anderson. The opening track is from Johanna Beyer, a superb composer who was mostly ignored by the classical and academic worlds. "Music of the Spheres" is a classic of 20th-century electronic music, and annotator Charles Amirkhanian gets it right when he points to the "exciting, wide-open, freewheeling" range of thinking on this album.
Merch for this release:
Compact Disc (CD)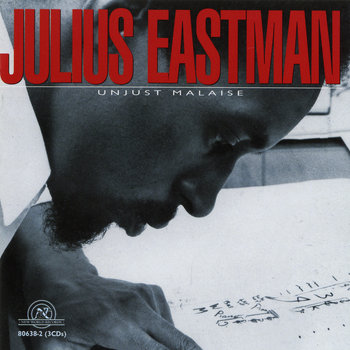 Speaking of neglected composers, the current steady growth in interest in Julius Eastman's music is attributable to this one pioneering collection, released in 2005. Essentially forgotten, except for friends and colleagues he left behind at his tragic early death, Eastman's music is essential to understanding the minimalist revolution, one of this country's great contributions to 20th-century music. This was not only the first commercial release of his work but covers his finest and most important works. A discographical and musical landmark.
Merch for this release:
Compact Disc (CD)
New World doesn't only have its own imprint; it has also been preserving and reissuing albums from the Composer's Recordings Inc. (CRI) label, which was founded in 1954 and ran out of money in 2003 (New World acquired the catalog in 2006). CRI was a collaborative endeavor that recorded modern and avant-garde music from composers like Cage, Alvin Curran, Ben Johnston, Oliveros, and Harry Partch, whose legacy has a home at New World. As part of a new, digital re-release project, New World is bringing out a new edition of his music theater piece The Bewitched, featuring new artwork and annotations and paired with a new piece they commissioned from Taylor Brook for microtonal guitar. No matter how niche, as long as it's American, nothing is ever omitted from New World's map.