LABEL PROFILE
Where to Start With the Essential Jazz and Soul of Mainstream Records
By Marcus J. Moore · September 25, 2020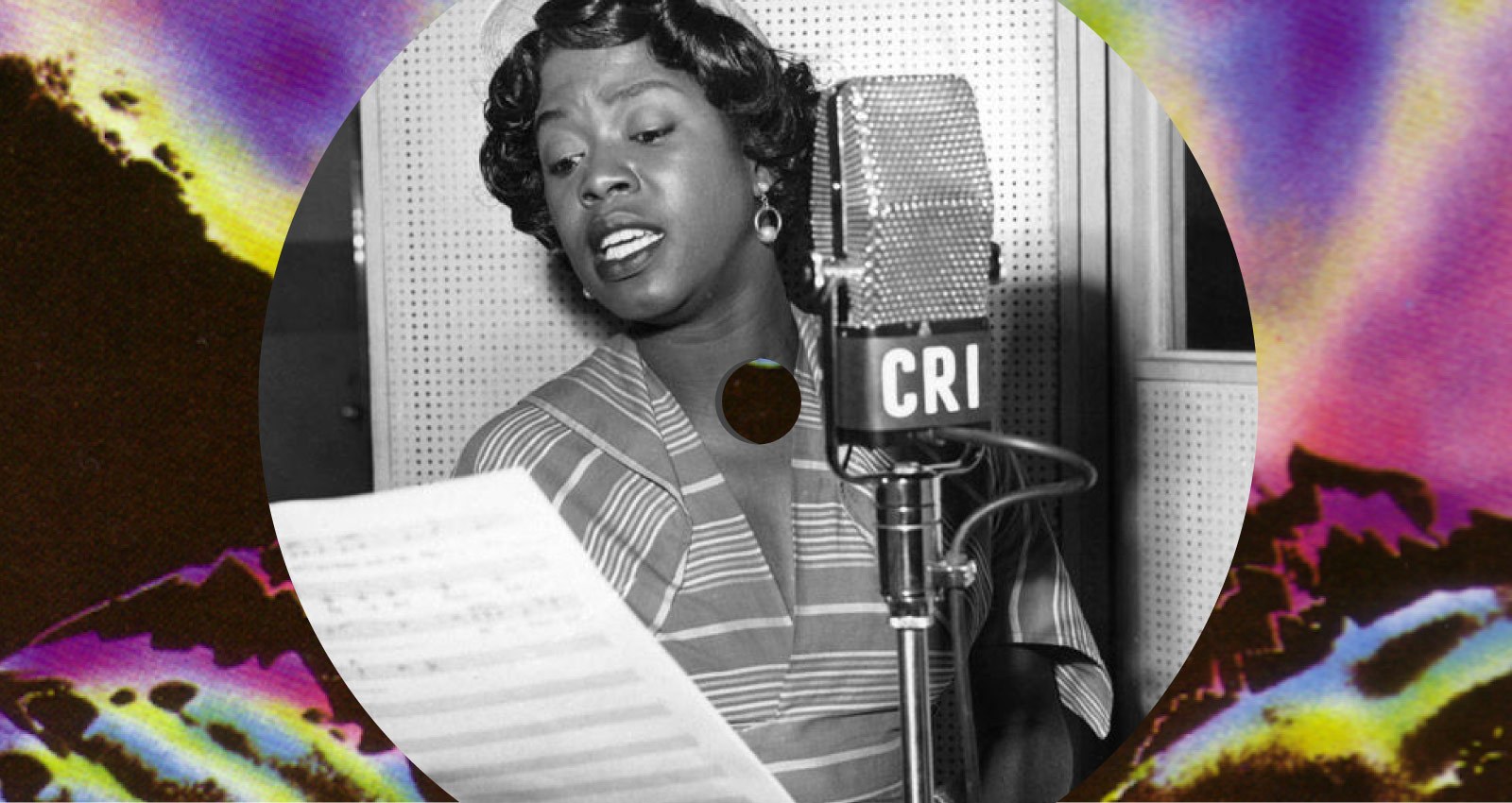 From 1964 to 1978, Mainstream Records served as a hub for jazz and soul musicians who never quite achieved mainstream prominence. That's not a slight on artists like Harold Land and Hadley Caliman; they simply weren't marketed at the same level as their more famous peers. But their music was equally vital, and on Bob Shad's label, they had the creative freedom to execute their vision. That led to some of the most riveting music of the '60s and '70s—even if the larger listening public didn't realize it.
Shad, who oversaw sessions for Charlie "Bird" Parker and produced albums for Janis Joplin and Dinah Washington, was an avid music fan who put the art first. "He said that he knew nothing about music, other than he loved it and he was going to make records and figure it out," Shad's granddaughter Mia Apatow said in 2019. "All he wanted to do was record artists and be in the studio. That's how he spent his life."
To that end, there's no one way into the Mainstream catalog. As of this writing, there are more than 100 albums on its recently created, and still evolving, Bandcamp page. From the aforementioned Land, McRae, and Caliman, to Brit-rock band Nucleus, jazz vocalist Helen Merrill, and drummer/bandleader Roy Haynes, Mainstream was a treasure trove of stellar genre-hopping music that's just as vibrant today. Here's a deeper look at the musicians who made the label an unexpected powerhouse.
McRae was a jazz vocalist who idolized Billie Holiday. "I have always sung at least one song of Billie Holiday's at every show I've done," McRae said in 1979, "because she was the greatest influence in my life so far as singing was concerned." Before McRae found her own voice, she would imitate Holiday as a way to connect with listeners and thus raise her profile. "I thought I was not a very good talent, and I had to feel that what I had to say was going to be appreciated," she told The New York Times.
At 17, McRae met her hero; the encounter changed her life: "She recorded a tune of mine, 'Dream of Life,' in 1939. If Billie Holiday had never existed, I probably wouldn't have, either." Though there were strong vocal similarities, and McRae's timbre brought forth the same pensive mood, the latter also employed a brighter mix of theatrical flair. Across six albums for Mainstream, including a greatest hits collection, McRae revealed herself to be a singular talent who shone brightest on stage. No matter the setting, whether alone with just a bass, piano, and drum set (her setup for 1971's Carmen McRae), or with a full orchestra (her arrangement for 1964's Second To None), McRae's voice—a robust instrument brimming with style and swagger—was always the highlight. By 1968, the brand of soul that she and Holiday proffered was thought to be a relic; rock had become the country's music of choice. Yet on Live & Wailing, McRae's album from that year, she proved herself to be timeless; whatever music she performed was very much of the moment.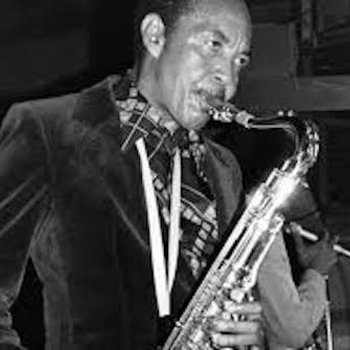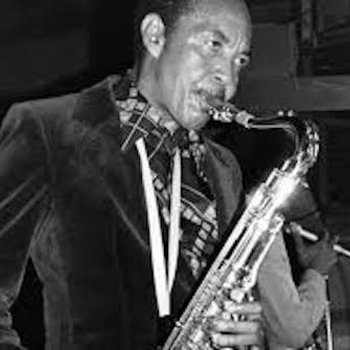 Born in 1928, tenor saxophonist Harold Land started playing when he was 16. Five years later, he recorded four tracks for Savoy Records as leader of the Harold Land All-Stars, his first outing as a bandleader. In 1954, Land joined the Clifford Brown-Max Roach Quintet, a group he played with for a year, until he moved back to Los Angeles to be closer to family. In the years that followed, Land would become synonymous with L.A.; still a national talent connected to jazz luminaries, he often employed local musicians and played gigs around the city when he wasn't on the road. As a result, Land was instrumental in forming the city's jazz sound, a cool Afrocentric sound equally indebted to tradition and funk.
By the early '70s, Land's sound broadened to a heavier blend of funk, free jazz, and rock. Look no further than Choma (Burn), one of two albums he released on Mainstream in 1971: the title track is a swarming 10-minute arrangement in which the drums, vibraphone, and piano all bang into each other. The double bass, played by Reggie Johnson, holds it all together, centering a raucous groove from running off the rails. Other work was less aggressive: A New Shade of Blue was an easygoing interplay between Land and a collective that included Billy Hart on drums and James Mtume (of "Juicy Fruit" fame) on congas. Land would go on to release more albums with labels Concord, Muse, and Timeless, but his work on Mainstream shouldn't be forgotten. At a time when jazz musicians were shedding old ways in search of something new, Land anchored himself in a sound that thrived well beyond that era.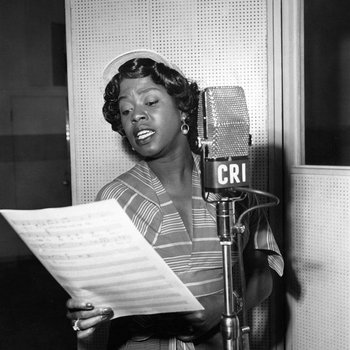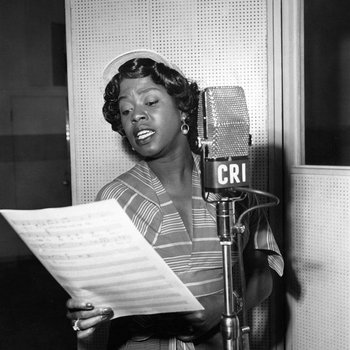 Vaughan wasn't underrated by any means. Across her splendid career, the New Jersey-born singer and pianist was perhaps best known for her powerful voice and strong poise, which earned her the nicknames "Sassy" and "The Divine One." In the '40s and '50s, she sang jazz standards, and was often mentioned in the same breath as Ella Fitzgerald and Billie Holiday—her voice had that kind of resonance and vibration.
It didn't matter if the songs were her own or not. On A Time In My Life, her 1971 debut for Mainstream, Vaughan covered the likes of John Lennon and Marvin Gaye, adding jazz-inflected spins to "Imagine" and "Inner City Blues (Make Me Wanna Holler)," among other tracks. Her version of Michel Legrand's "Sweet Gingerbread Man" mixes pop and big band elements, while "That's The Way I've Always Heard It Should Be" has a cinematic aura: muted horns and percussion rise and fall throughout; the band, orchestrated by Ernie Wilkins, pushes Vaughan to some of her best work to that point. But if there's a watershed moment for Vaughan on Mainstream, it's the Live In Japan series. Across two volumes—one released in 1973; the other in 1975—she covered standards like "My Funny Valentine," "Over The Window," and "Bye Bye Blackbird," even asking the audience what they wanted to hear. For a talent as transcendent as Vaughan's, she had an uncanny knack of connecting wholly to the music, giving anyone who heard her sing a once-in-a-lifetime experience.
Nicknamed "Blue" in high school, Richard A. Mitchell was a Miami-born trumpeter who played all kinds of music: jazz, rock, funk, and R&B. His career began in the early 1950's but didn't truly take off until almost 10 years later, when his multifaceted playing style led to gigs with the great Cannonball Adderley, with whom he recorded 1958's Portrait of Cannonball on Riverside Records. From there, he joined the Horace Silver Quintet until 1964; once it broke up, he formed his own quintet with drummer Roy Brooks and pianist Chick Corea, who was still an upstart talent back then. By the late '60s, traditional jazz wasn't as viable in the mainstream marketplace, so Mitchell supplemented his artistry by playing soul and pop sessions; he toured with Ray Charles, and found new footing as a solo act.
By 1971, Mitchell joined Mainstream and released six albums between 1971 and 1974, sometimes putting out two albums a year. Where his previous work for labels Riverside and Blue Note were overtly jazz, albums like Many Shades of Blue, Blue Mitchell, Vital Blue, Blues' Blues, The Last Tango=Blues, and Graffiti Blues had roots in jazz, but scanned as funk. On those records, Mitchell's horn was front and center, guiding the ambidextrous rhythms without weighing them down. He wasn't going to adhere to rules: Vital Blue, for instance, was an all-encompassing LP that merged bebop and '70s fusion, trekking through nostalgic jazz ("Booty Shakin" and "Vital Blue") en route to something more spiritual (the bossa nova-infused "I Love You") and sensual ("For All We Know"). Graffiti Blues might be his highlight, though. That's where he eschewed any notion of jazz for the sort of rhythmic funk that made Sly & The Family Stone global stars.
One could argue that the three albums Terry released on Mainstream rivaled anything released on any jazz label, period. Exhibit A: Awareness, a sauntering funk and spiritual jazz LP that pivots between various styles of Black music without leaning too heavily into any one of them. And that's just the opening suite. Throughout his career, the New Jersey-born saxophonist also played with Horace Silver and Ray Charles, but on albums like Awareness, as well as 1972's gospel-centered Lean On Him and Pure Dynamite, Terry cemented his stature as a bonafide leader, not just a sideman or session player meant to facilitate someone else's art. To my ears, Pure Dynamite is the strongest of the set, a fluid mix of Afrocentric jazz that should sit alongside the classics of that era.
Following his Mainstream run, Terry featured on albums with Art Blakey and The Jazz Messengers (Child's Dance on Prestige in 1972) and played jazz fusion with Alphonse Mouzon (The Essence of Mystery on Blue Note in 1973). While he went on to have a fruitful career, there's no denying the sheer virtuosity of his Mainstream work.