LABEL PROFILE
Kribo Records is a Distinctly Singaporean Home for Classic Funk and Soul Inspiration
By Kevin L. Jones · September 09, 2020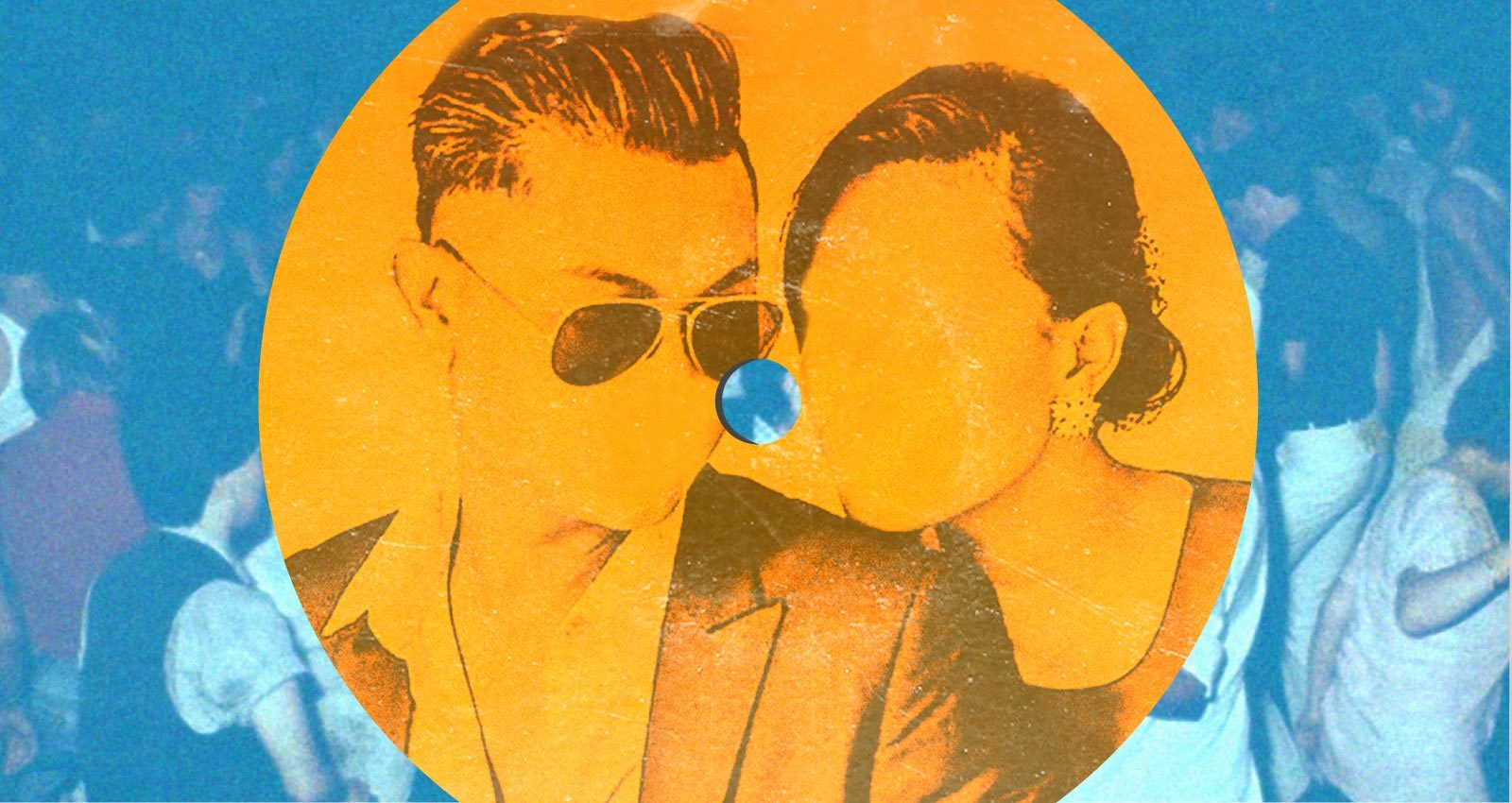 When Haqim Isa, aka Maggot, started his record label three years ago, he wanted to invoke a certain look. The word Kribo, which means "frizzy" in Malay, popped into his head. Living in Singapore, the word hints at Maggot's inspirations: classic American funk and R&B, played by folks with plentiful hair, bell-bottom jeans, and glasses as big as televisions. (Funny enough, that's also what Maggot himself looks like.)
Maggot later adopted the slogan "The Sounds of Lecak" to drive his vision home. "In Malay, the direct translation of 'lecak' would mean wet. However, in the context of 'sounds of lecak', this could apply to a '70s soundtrack consisting of wah-wah, Rhodes, and nasty drums," the 28-year-old producer/label owner says over email, with the translation assistance of his public relations person, Carmel Joan Phillips.
Maggot built Kribo Records in the mold of Daptone and Big Crown Records. Every release is fuzzy and warm, and most harken back to the sounds of the '60s and '70s. But unlike those labels, all releases on Kribo Records have the label owner playing on it, and every note was recorded at Maggot's studio by him. He records under the name Kribo Brothers and though he releases the projects under pseudonyms such as "Rowell & The Dickson Group," it's usually just him, by himself.
Maggot earned his nickname in his younger days, playing in bands with his friends and imitating guitar solos like Eddie Hazel's masterpiece on Funkadelic's "Maggot Brain." He liked the name so much he leaned into it and continued playing Maggot Brain-soundalikes, one of which became his first release for Kribo, "Sacrifice."
After "Sacrifice," Maggot began exploring a wide spectrum of genres, from Afrobeat to '60s girl group ballads to hip-hop. His output became constant: back in February, Maggot released a track from an alter ego "The Ugly Voices" that could be best described as an "Indonesian garage banger." Six days later, he put out a sailor-mouthed, 8-bit-driven girl group-style song under another alias, Eri and the Whacky Casiotone Group.
Maggot looks mainly to American music for his inspiration—it was the Red Hot Chili Peppers, Jimi Hendrix, and Motown Records that made him want to play music when he was growing up. But Kribo Records releases are all very much Singaporean, too. Most Kribo songs are sung in Malay, or feature a Malaysian instrument like a sitar or an electric phin—an amplified version of a Thai lute. Even tracks like "Geylang Road" that are sung in English are about life in Singapore.
"The incorporation of Malay and Asian culture into Kribo's music is a conscious nod towards what is known as the 'Nusantara (Archipelago) Sound,'" Maggot says. "Kribo is a proud Asian label, and we try to retain aspects of that, rather than to blatantly do something that we are not, and not feel it."
Maggot and Kribo Records are following a tradition of popular music in Singapore. When British rock 'n' roll like Cliff Richards and the Beatles reached the area in the early '60s, they ignited a new musical scene. Malay musicians formed new bands and wrote new songs that interpreted the sound coming from the UK. That sound, typified by bands like The Swallows and M. Osman and The Clans, would be called "Pop Yeh Yeh" by the locals, in reference to the Beatles song "She Loves You (Yeah, Yeah, Yeah)."
Almost 30 years later, The Stoned Revivals, a group of former metalheads, discovered the Madchester scene and all of its influences (funk, '60s psych) and mixed it into their own Malay culture. It resulted in the 1995 album Soul Detergent, considered an influential record in Singapore. "[I] looked up to them so much as musicians, and three decades later, here they are recording at Kribo's," Maggot says; when he was interviewed, he'd just recorded the band at his studio.
Kribo sits at the center of a small but potent Singaporean scene of artists making original music; though they're all friends, their bands sound nothing alike. There's Spacedays, a modern psych outfit; Akid Amir, the smooth-voiced barber who makes synth pop with the producer Fauxe; and the positive hip-hop trio Mediocre Haircut Crew, among others. Maggot's studio sits on top of a bean curd shop on Geylang Road. Amir and the Mediocre Haircut Crew rent spaces in the same building, so collaborating together is as easy as walking down the hall. That's why so many of the collaborations come out on Kribo Records.
"Basically, me and Maggot are next door neighbors. My barbershop is right next to his studio. So we meet almost daily," Amir says over Facebook Messenger. "It became a place where we all just connect and vibe."
It's only been two years since Maggot started Kribo Records and he's already compiling a Greatest Hits album, which he hopes to release by the end of the year. His local record store offered to press a double LP, so The Sounds of Lecak will finally be on vinyl. As for the future beyond that, Maggot doesn't know. He's recording bands four days a week and writing on his off days. He doesn't know what kind of song he'll write next, though he'd like to try adding a Malay feel to a cumbia track.
"Kribo is as Kribo does. The whole idea behind it is to remind listeners that this is the Singapore sound," Maggot says.
Here are a few songs that might show up on Kribo Records' Greatest Hits.
Mickeyleano & The Kribo Brothers
"Changes"
In solidarity with Black Lives Matter, all proceeds from "Changes" will go towards organizations fighting racism. Maggot says Singapore has its own issues with both police brutality and racism. "The latter is more prevalent. Here, we have what is known as Chinese privilege, something very akin and similar to white privilege in America," Maggot wrote. "Unfortunately in Singapore, while she touts herself as a multiracial melting pot (very much like NYC), the minority races such as the Malays and Indians are marginalized. Chinese people have better prospects and opportunities in the workplace and it is definitely easier for them to scale the corporate ladder."
The song, based on a dragging funk beat and chord progression Maggot's been working since his earliest releases, features the haunting voice of Mickeyleano, one of the Mediocre Haircut Crew. Maggot says he didn't know Mickeyleano could sing before he started using him on his tracks and he's become an essential voice in Kribo Records' stable of stars.
This little track started as an experiment with Maggot's newest purchase, a vintage analog drum machine. He'd already been working with the singer Aaliyah May Decipeda, and after laying down the basic tracks, he asked her to write lyrics and sing (she also provided the cover art). The result? A dreamy indie pop song with a sweet haze to it, a perfect soundtrack for driving on a California highway during the magic hour.
One alias Maggot uses frequently is Los Muertos. The tracks he releases under that brand are all moody-yet-funky instrumental tracks that could easily be morphed to become hip-hop beats. For example, you could probably sneak this Hammond B-3 and wah-wah guitar-driven diddy into a mix of instrumentals from Beastie Boys' Check Your Head and Ill Communication, and no one would be the wiser. That is, except for the man's speech about Singaporeans surviving the Covid-19 pandemic.
Geylang Electric Phin Band
"Hek Sib Gau"
Here's Maggot fully embracing his Malay roots; it also serves as absolute proof of his versatility as a musician. While guitar might be his go-to instrument, he can clearly play an electric phin with the precision, speed, and flair of a Creole fiddler.
While the original "Kota Singa" is noteworthy for Maggot's interpretation of American indie rock—did he have a Pavement phase?—it's the "Disco Dub" version that can get a dance floor jumping. Maggot hasn't used the singer Hafizan Razali since he recorded this back in 2018, which is a shame as it seems they have a real slacker chemistry together.