LABEL PROFILE
The UK Label Jolly Discs Creates Moody Synth Soundscapes and Gloriously Mutated Dance Music
By Sam Hockley-Smith · March 31, 2020
In 2012, the artist and musician Guy Gormley released a black and white photo book titled Vigil, which documented his journey on foot from South London to the North Sea across three consecutive nights. Each photo was taken with a color camera, then printed in black and white, producing photos of trees that are muted and ominous. But knowing that color used to be there gives the project a weird sense of optimism—like you imagine at some point those hues will return. There's also a comforting familiarity: looking at the photos, it's clear that Gormley had walked this way before, and that he'd do it plenty more times after the project was completed.
When Gormley later started the London-based label Jolly Discs with his friend Rory Gleeson, who handles the visuals for each release, his intention was to capture the same spirit of freedom, isolation, and calm—as well as the mild sense of darkness—as the photos in Vigil. "I just wanted to release my music. That was the main thing," Gormley says. "I liked the idea of not asking other people what they thought, and having to make decisions myself about what I was doing. That was an advantage: being free from other people's guiding voices."
That approach has allowed Gormley to treat the label as a base for experimentation without fear of having to satisfy stakeholders. As a result, each project feels organic and homespun—like it was hashed out in an attic with creaky floorboards, or obsessively tweaked after a long night at a club. If there's any unifying factor to the music on Jolly Discs, it's that Gormley cuts and pastes genre-based sounds with abandon, ignoring artificial genre borders entirely. Each release takes recognizable elements—the wet, hollow thwack of the drums on a forgotten post-punk record, a blocky synth stab, affectless vocals that somehow manage to contain an entire lifetime of emotion—and constructs them into melancholy meditations on city living, suburban decay, and existential alienation. But that doesn't mean the resulting music is bleak: Jolly Discs releases albums with an optimistic streak, full of music that's unafraid to grapple with the pain of modern life, but that also radiates the joy of creation. "The idea is really to focus on the thing itself, which is the music," says Gormley. "Try to take responsibility for what it is, and then any credit that might come to me through the label is because of the music I've made, and not because I've put myself next to something that is cool. The music I put out…I'm directly involved in all of it. I know what it is. I'm invested in it. I think that's an important thing."
To that end, Gormley has shrouded the label in a sense of deliberate ambiguity. The logo is simple, just the letters "JD" in a generic font against a white background. The music isn't available on any of the major streaming services. Information about the concepts behind each release, or even anything beyond who played on any given record (usually it's Gormley and a collaborator), is largely absent. And while it's tempting to read this as an act of defiance, there's also something to be said for taking the whole endeavor at face value: Why limit yourself to just one alias? Why not work on multiple projects with completely different vibes at once? Why not collaborate and create with a close circle of friends and quickly release the results? Isn't this what making music is supposed to be all about anyway? Maybe the truth is as simple as the explanation Gormley gave for the existence of the label in the first place: "I had a lot of music I'd made with friends and I'd been releasing things on different labels and sort of felt that stuff was getting lost a little bit," he says. "Different projects with different people had different names and I had the sense that it was becoming a bit diffuse, so I started Jolly Discs as a way of putting an umbrella around all the things I was doing."
Here are six key releases from Jolly Discs' catalog.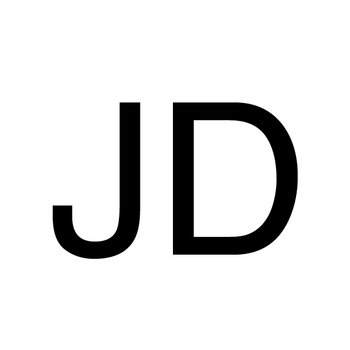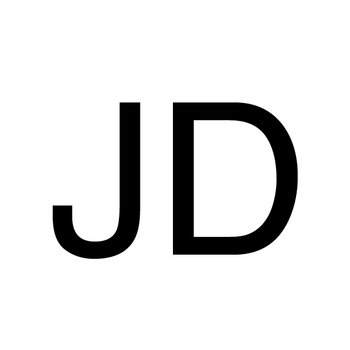 Merch for this release:
Vinyl LP, Compact Disc (CD)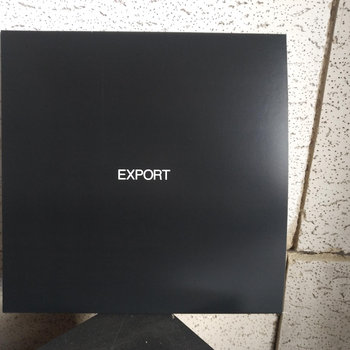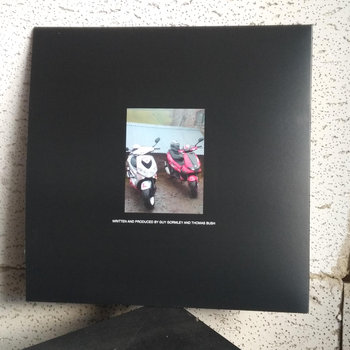 If you're looking for one record that can help you understand the vibe of Jolly Discs, there's no better place to start than RAP's Export, a collaboration between Guy Gormley and Thomas Bush. Beginning with a gnarled industrial synth stomp, the opening track gradually accumulates snatches of staccato drums that just barely tether the whole thing to reality. It's a difficult, alienating beginning to an album filled with a surplus of brilliant moments: the moody dub minimalism of "Young Persuasion" virtually glitters, paving the way for the austere piano and static jam "Twisted Fix," before the whole thing closes with the unexpectedly upbeat "NSEW Ravers." There are plenty of worthy moments here, but there's also a reason that Export is classified as a mixtape and not an album. "Calling it a mixtape meant we had a license to let the tunes bleed into each other," says Gormley. Better to just put it on repeat and let it ride.
Merch for this release:
Cassette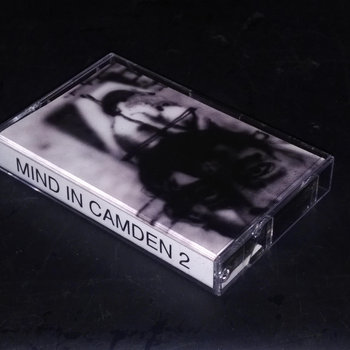 Guy Gormley's solo project Enchante has taken a number of different forms for various labels, but the most fully realized is Mind in Camden 2, which utilizes foley recordings to create an entire world around Gormley's moody soundscapes. "[The album is] a journey. And you don't hear the whole journey, but it's the same character on the same journey," Gormley says. "For me, it's set in a specific year and a specific place and a specific time." The audio samples do form a loose narrative, studded with plenty of moments that stand on their own. "FD" is what would happen if RZA spent a couple wet winters in London constructing a lopsided loop from a half-broken sampler, while "Vigil" is a gorgeous ambient journey that sounds a whole lot like skulking through an abandoned planetarium in the middle of the night (or, you know, maybe it's the soundtrack to walking through South London. Just a guess!) Camden 2 is a very physical record, equipped with an ineffable sense of place and inevitable movement that feels like a reflection of life itself.
Merch for this release:
Cassette, Vinyl LP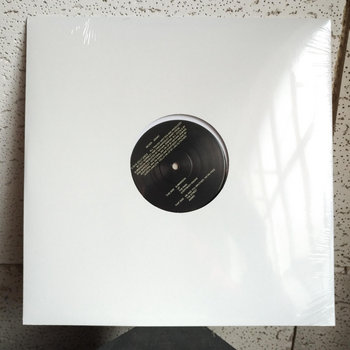 Though the releases on Jolly Discs are never overwhelmingly bleak, Never, the project of Sam Bardsley and—you guessed it—Guy Gormley, is the most overtly optimistic of the entire catalog, due in no small part to the production, which veers from spaced out miniatures ("The Park") through balearic dub excursions ("Everybody Knows"), and easy-listening pharmacy funk ("Agnes"), while touching on everything else including, somehow, yacht rock, minus the cocaine-fueled obliviousness and with an extra helping of lyrics about the pitfalls of love and human connection. It's something of a sonic anomaly in the JD catalog, which makes it a fascinating exploration of what happens when luxury party music never quite makes it out of the bedroom.
Merch for this release:
Cassette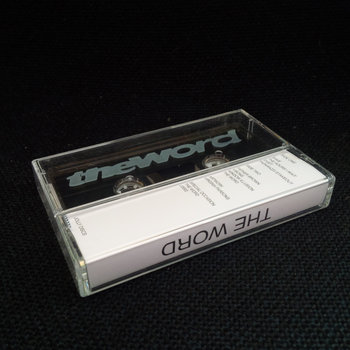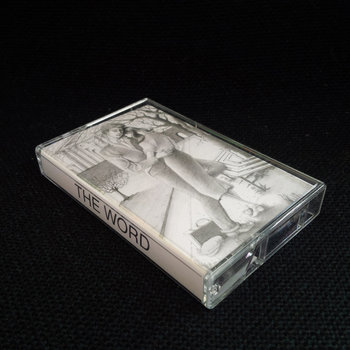 This collaboration between Gormley and David Gray (not that one) offers a glimpse at an alternate-universe Jolly Discs; a sort of lounge-y softness dominates the horn-led EP, and the music, even at its most melancholy, is still upbeat and nimble. Think of the The Word as a prequel to RAP's Export—if you listen to them back to back, you'll catch the familiar chunky synth from RAP's "Baptism" on Special Occasion's "The Hours I Wait." But the real highlight here is the swinging looseness that is perfectly encapsulated on closer "The Word," which re-imagines a chintzy keyboard line as a heartfelt ode to a "word that never ever sounds the same."
Merch for this release:
Compact Disc (CD)
Jolly Discs was initially intended as a repository for the various pieces of music that Guy Gormley made that maybe wouldn't work so well in a club. And while it's still mostly that, Paul B. Davis' Universal Ends, stands apart. If there's any underlying theme here, it's the hypnotic power of repetition. Check the sped-up trance number "Resurrection," which features an ecstatic drum flip at its midpoint, or the percussion-forward, micro-movements of "Deep Wine" for songs that work as well on the dancefloor as they do for blissing out on your couch and getting deep into sonic textures.
Merch for this release:
Vinyl LP, Cassette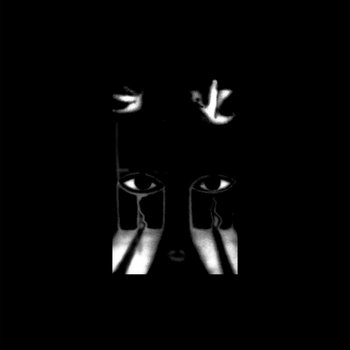 The first installment of Mind in Camden was Jolly Discs' inaugural release, so naturally it's also something of a sonic blueprint for what would come later. It's more dancefloor focused—most of the tracks here would sound fine in a club—but the roots are still there. Hypnotic workout "Gemini Tribe" stutters and twinkles, and the too-brief "The Search" sounds like it took a pit stop in Jon Hassell's humid fourth world, with a subtle record crackle that might as well be the distant croaking of some kind of tree frog.