LABEL PROFILE
Houndstooth's Decade in the Outer Realms of Electronic Music
By Andrew Parks · June 26, 2023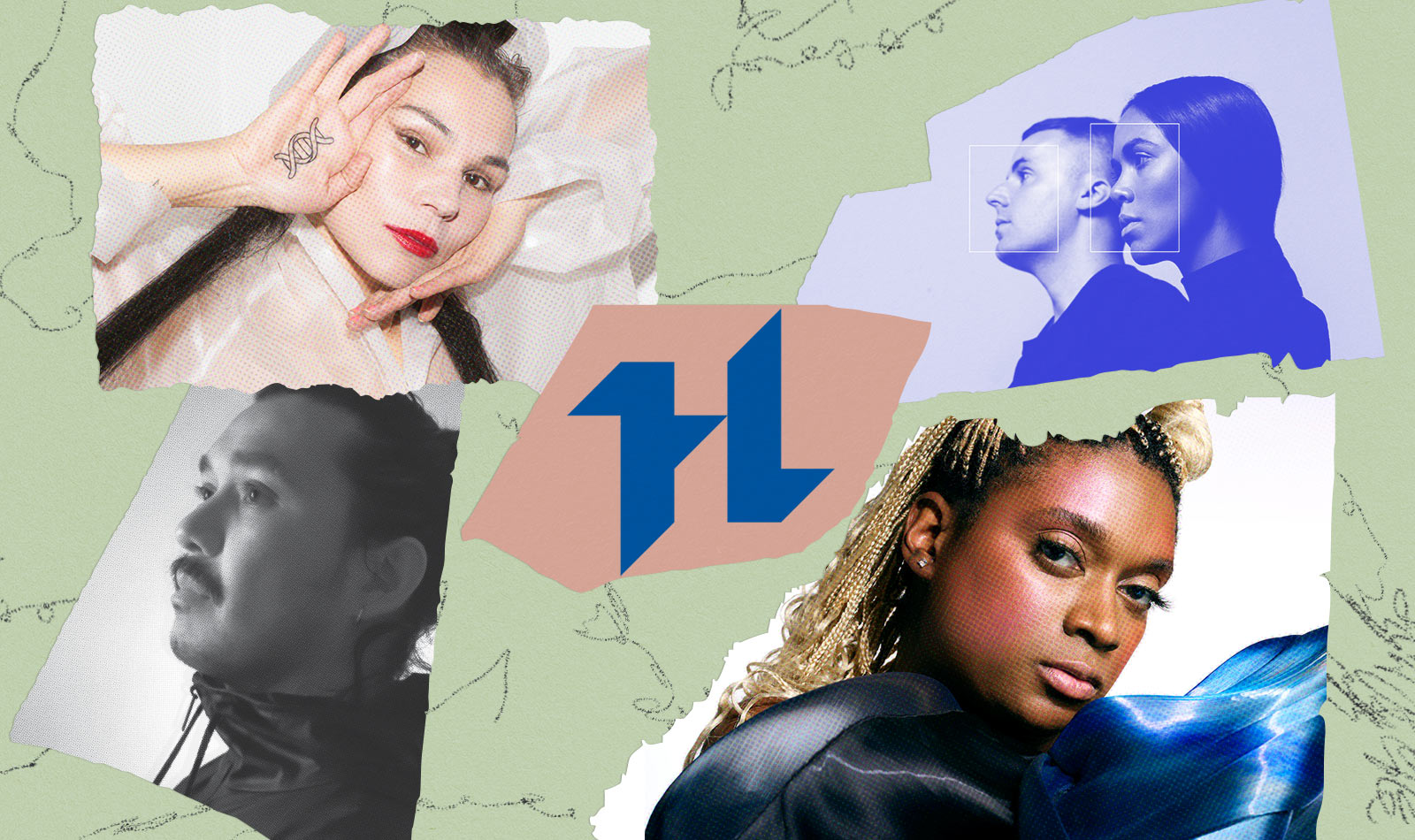 Considering that its sister label fabric is iconic in London's club scene, it's saying something that Houndstooth has been doing its own thing successfully for more than a decade now. Punching well above its weight class while releasing a wide range of increasingly unpredictable records, the imprint is so idiosyncratic that fans often forget about its connection to its parent company.
Which is kind of the point. While its logos are closely linked—Houndstooth's "H" takes a couple bites out of fabric's tessellating pattern—the immediate goal with Houndstooth was to forge its own identity, one that had nothing to do with the legendary mix series fabric has been releasing since 2001. "There's a foundation of electronic music to everything we do," says Houndstooth co-founder and longtime fabric employee Rob Butterworth, "but the idea was to also release albums by bands and to go wider."
One way they achieved that goal right out the gate was by hiring Rob Booth of the influential podcast Electronic Explorations. As Butterworth puts it, "Once we knew he was interested, that was it. There was no other candidate, basically." Booth has been the cornerstone of Houndstooth's A&R process since the very beginning. Starting with an initial face-to-face meeting, Booth forges truly meaningful relationships with all of the label's artists. "For us," he explains, "it's a case of getting a sense of who these artists are [as people] when we meet them, and who really excites us."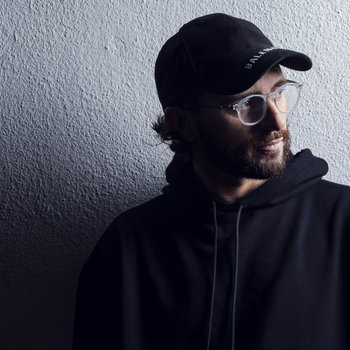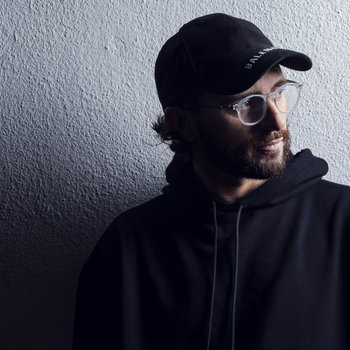 Merch for this release:
2 x Vinyl LP, Compact Disc (CD)
Much like the labels that inspired them early on (Ninja Tune, Hyperdub, Warp, XL), the definition of who those artists are and what they sound like is constantly evolving. At first, it meant various forms of visceral electronic music, from the rave-on revivalism of Special Request to the hi-fi hooks of Akkord. Lately, it's been all of that alongside welcome, ongoing curveballs like the experimental singer-songwriter JFDR. "That's what's kept us going—not having a specific sound," says Booth. "When I was a kid, all I listened to was drum 'n' bass, because that's all I could afford. But now everyone can listen to 100 different genres in a day. When you go to a club, you don't just hear techno DJs playing techno—there might be three different BPMs. The world's changed a lot since 2013. There's so much good music out there, it would be a travesty to stick to one genre."
Another thing Houndstooth prides itself on is supporting artists with an ear for exceptional sound design. It's the reason why they've landed some major sync deals over the years, including prime spots in the trailers for X-Men: Apocalypse (the Snow Ghosts song "The Hunted") and Blade Runner 2049 (snippets of sound from Abul Mogard and Special Request). "We're not picky or anything," says Butterworth. "We just want to work with extremely hungry people—driven people—and the people we're privileged to work with are driven."
Here is a closer look at key releases from 10 of those artists, along with a 25-track compilation that handily summarizes Houndstooth's broader ambitions.
---
Merch for this release:
Vinyl LP, Compact Disc (CD)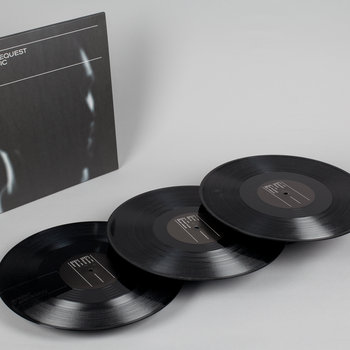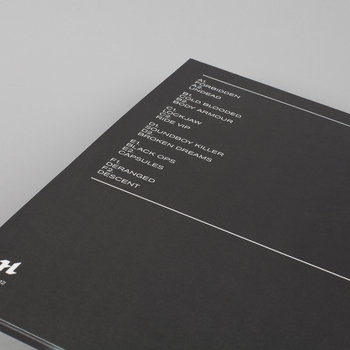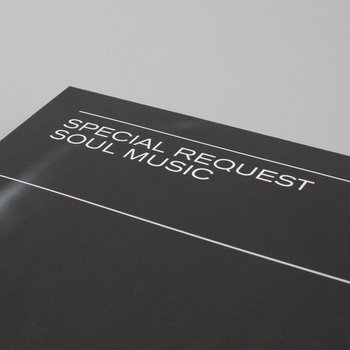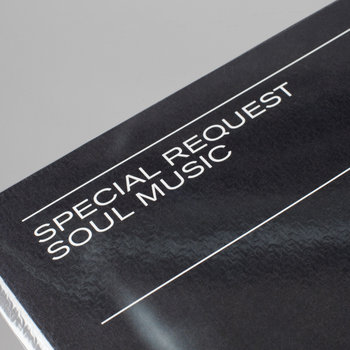 There's no denying the detonate-on-impact status of Special Request's debut album in the warehouse rave continuum. A time capsule take on hardcore techno and jitterbug jungle, Soul Music arrived at just the right time—when London's post-dubstep practitioners were suddenly replaced by pirate radio progressions and old-school overtones. Houndstooth sensed this sea change when Special Request landed on primetime radio with a wobbly VIP mix of the Tessela single "Hackney Parrot." One of many essential remixes on Soul Music's bonus disc (see also: a spectral riff on Lana Del Rey), it helps explain why Paul Woolford's productions resonate in living rooms as well as with DJs. "That Tessela record definitely helped push Soul Music forward," says Butterworth. "Not that scores matter, but it was the first time we got an '8' in Pitchfork. As a label, you do look at these things; you want to be on the biggest sites. Now it's often featured in best-of lists from the entire decade. It's kinda become a timeless record."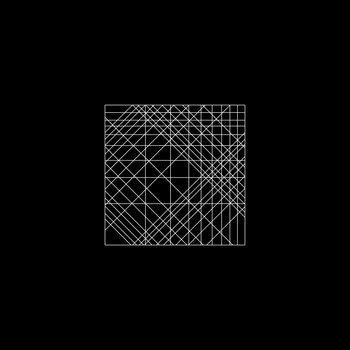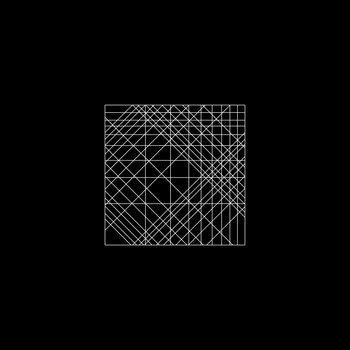 Merch for this release:
Compact Disc (CD), Vinyl LP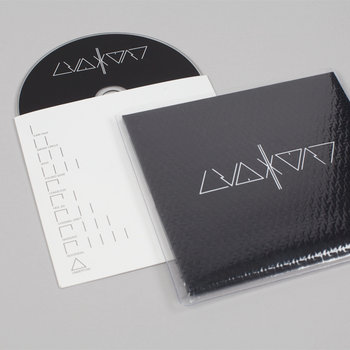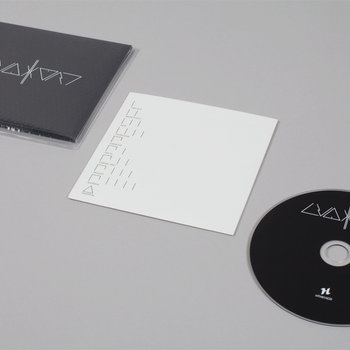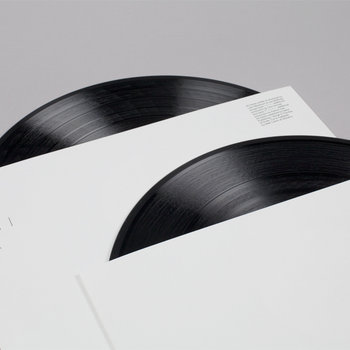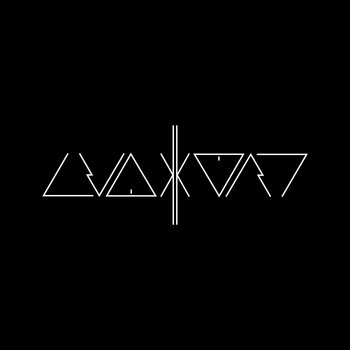 To give you a sense of how quickly Houndstooth hit the ground running, Akkord's self-titled album dropped just a month-and-a-half after Soul Music. It took a completely different approach to electronic music, however—one that broke away from Akkord members Liam Blackburn and Joe McBride's work under the names Synkro and Indigo. "People were a bit lost in terms of what they wanted to hear within the post-dubstep scene," explains Booth. "Liam and Joe were still releasing dubstep in 2013, but Akkord's sound was its own thing. When people heard it, they were like, 'I'm missing my dubstep here, but this really works.'" Butterworth agrees. "It got an experimental edge to it," he says. "Some people compared it to Raster-Noton in places—that massive techno sound that's kinda not for the club." Akkord felt like a shot in the arm on several levels: Butterworth likens it to the first time he heard such early Hyperdub classics as Kode9's "Sine of the Dub" single and Burial's game-changing debut. "It's this feeling of something that's so new and different and thrilling," he says. "Akkord excited me in the same way."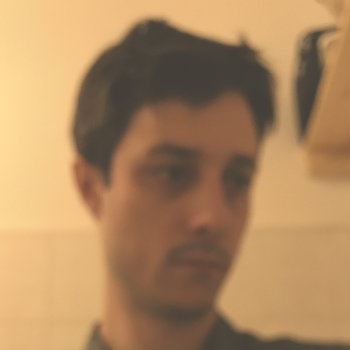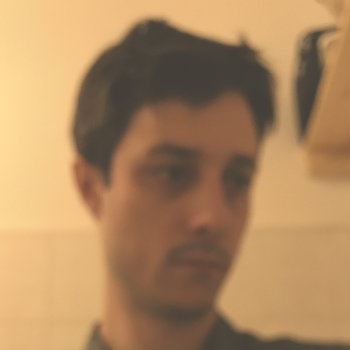 Merch for this release:
Vinyl LP, Compact Disc (CD)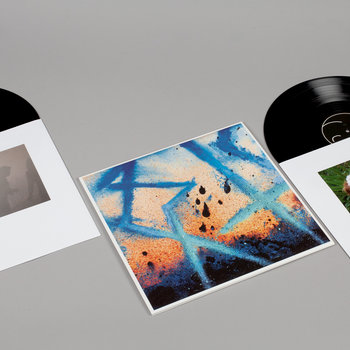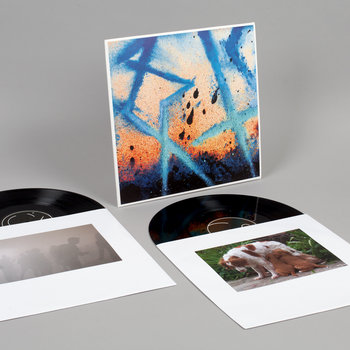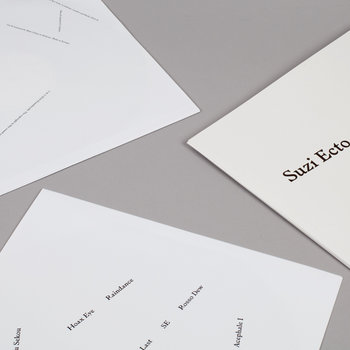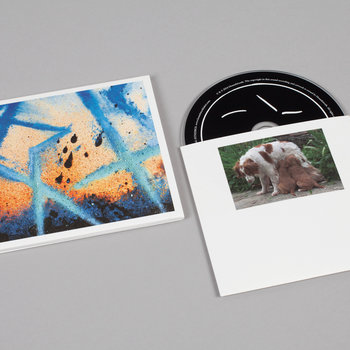 Joe Seaton's early efforts as Call Super were first mentioned in an email conversation between TJ Hertz (aka Objekt) and Booth during Houndstooth's formative days. "TJ was like, 'I've got some lovely tracks from Call Super if you'd like to have a listen.' And I was like, 'Good, because we'd like Houndstooth to not be the [Ricardo] Villalobos label everyone assumed it would be.'" (A home for stable hi-hats and buoyant 4/4 beats, in other words.) While techno is at the heart of Call Super's hooks, Suzi Ecto was the first hint of the bigger ideas bubbling just beneath the surface. That goes for everything from the fluid clarinet of fellow musician/visual artist David Seaton (Joe's father) to the impromptu vocals on "Raindance," a nod to a torrential storm in New York. "It's amazing to listen to," explains Butterworth, "because it feels like a new experience every time. It takes you on a deeper journey."
Throwing Snow
Embers
Merch for this release:
Compact Disc (CD), Vinyl LP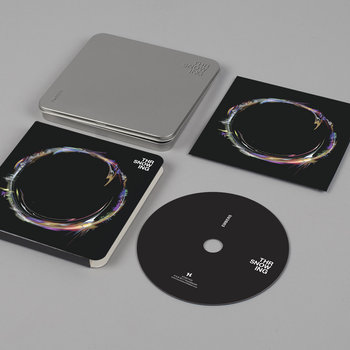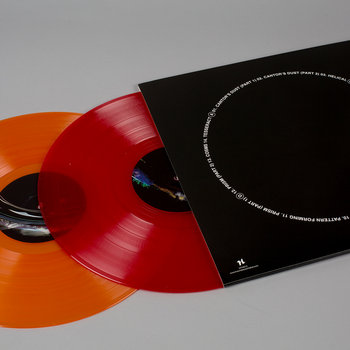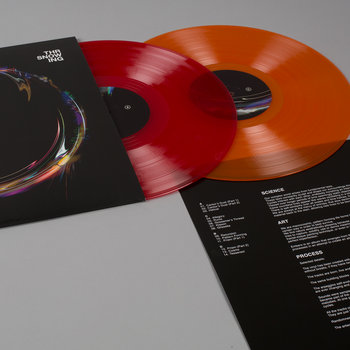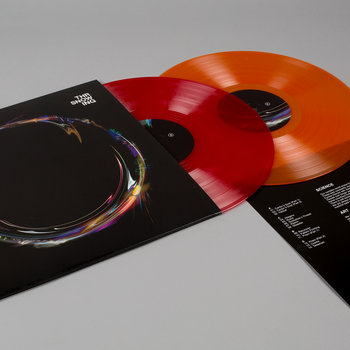 If Akkord is Houndstooth's Autechre, then Throwing Snow is its Aphex Twin. As Booth recalls, "When I got the job, The first person I talked to was Ross [Tones], because I loved his music. He's hard to pigeonhole. I can see why he is a good friend of Bonobo, Jon Hopkins, and Rival Consoles, because they're the outliers of electronic music." In the case of Embers—Tones's second album as Throwing Snow—that elusiveness translated to a fully developed concept album about the seemingly endless circle of life. Musically, that meant a seamless piece of music about mortality that could be experienced through a continuous digital mix or by blending a plush vinyl pressing with two turntables. (The A-side bleeds into the C, and the B wraps things up with the D.) "A great deal of thought went into that record," says Butterworth. "It's a towering intellectual work that also happens to be an amazing piece of music. It's easy to completely lose yourself in it. It took so much out of him. I remember him saying, 'I'm not sure I can ever do something like this again.' I feel like it was the realization of everything he wanted to do as a musician. Not that he doesn't continue to make amazing records. But that's the one I always think of when people ask me about him."
Merch for this release:
Vinyl LP, Compact Disc (CD)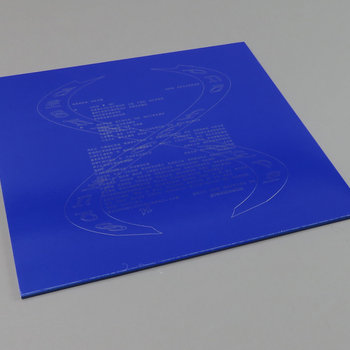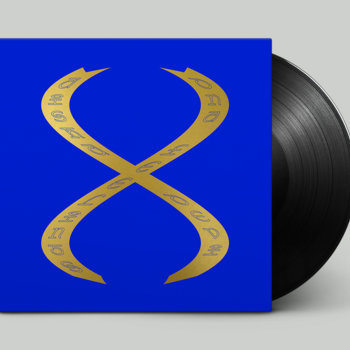 In a lot of ways, Butterworth sees Aïsha Devi as the "queen of the scene" that was celebrated on Houndstooth's Alterity compilation a few years after DNA Feelings dropped. Namely, the deconstructed club sound Devi fused with her Nepalese-Tibetan heritage and brought to another level onstage. "You have to see Aïsha live to understand her aura," explains Booth. "The way she comes across just captivates you. You can't take your eyes off what she can do." According to Booth, the producer/singer's balancing act between analog gear, live vocal lines, and healing bass frequencies left Berghain in a meditative state and made her the star of a Boiler Room x Blade Runner 2049 special that also featured Hudson Mohawke, Konx-Om-Pax, Kuedo and Flora Yin-Wong. "She played so much of DNA Feelings when she did that set, and had the crowd completely in awe," he says. "She owned that whole evening."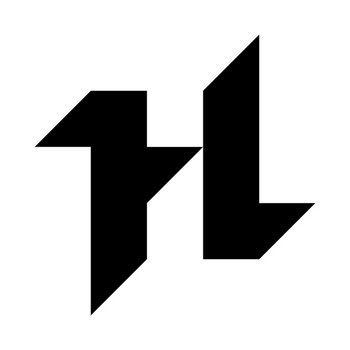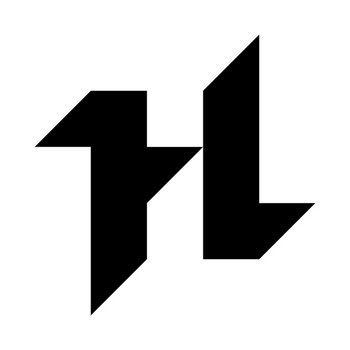 Merch for this release:
Compact Disc (CD), 2 x Vinyl LP
While everyone knows Abul Mogard's true identity now—Guido Zen, not, as early rumors had it, a former Serbian factory worker—the drone conductor was still trying to keep his background hidden during his live debut at the Berlin Atonal festival in 2017. In fact, his partner (visual artist Marja de Sanctis) pretended to be him during a Houndstooth meeting. Which is just as well; Mogard's fictional blue-collar backstory (a retiree determined to replicate the rattle and hum of his machines) was actually her idea. "The story Marja came up with just seems to fit his music," says Booth. "I think that's what people grabbed onto, and they're not pissed off that he basically told a fib." Early fans included Devi and longtime Houndstooth artist Penelope Trappes. When both of them asked Mogard to give their music another dimension with a widescreen remix, Houndstooth suggested making the results part of a proper compilation rounded out by the experimental Irish band Fovea Hex and a Brian Eno cameo on vocals. "If I had to describe Houndstooth in three records," says Booth, "this would be one of them. Mostly because of the Fovea Hex remix. It's almost like a hymn—a religious thing. And since it's 20 minutes long, I can just loop it all day."
Merch for this release:
Vinyl LP, Compact Disc (CD)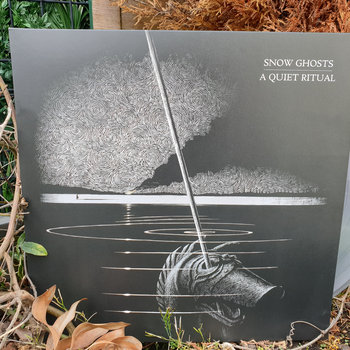 A Quiet Ritual—the third album from Snow Ghosts, Throwing Snow's band with Hannah Cartwright and Oliver Knowles—employs a rare wind instrument from Britain's Iron Age called a carnyx. One of the few modern-day musicians who knows how to play it, John Kenny, agreed to lend his noisemaking skills to the LP, bringing months of research to life. "It's literally a war horn," explains Butterworth, "that would send these deathly cries out as people went into battle and put the fear of God into the opposition. It's not folk music to a lot of people who listen to it, but [Snow Ghosts] see it that way." Houndstooth also sees it as evidence of the evolving bond Cartwright and Throwing Snow have as life partners. "They're both into drone music and prehistoric instruments that don't belong in society anymore," says Booth. "They're a perfect match for each other, to be honest."
Katie Gately
Loom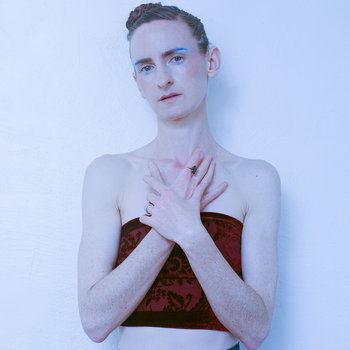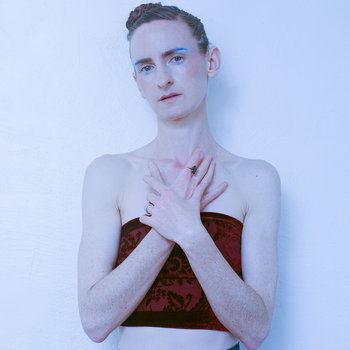 Merch for this release:
Vinyl LP, Compact Disc (CD)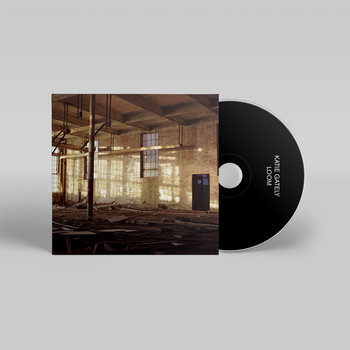 If you're ever wondering why Resident Advisor doesn't have its heated comment section anymore, just ask Booth about his unsolicited defense of Katie Gately's debut album Color. "I wrote something like 'How dare you give it two-and-a-half stars?' because I thought it was brilliant. Katie never forgot about that; when Robin [Carolan] decided to fold Tri Angle, she emailed me and said, 'I have this album that needs a home and you're the first person I thought of.'" Booth received Gately's pitch to release Loom at about one in the morning, and ended up spending the rest of the night playing its revelatory field recordings on repeat. "It was all extremely musical," explains Booth, 'like, 'Oh my God, this is incredible.'" Loom took on a deeper meaning later, when Gately revealed its meditations on mortality are actually about her mother's death from cancer. "We had a similar album with Penelope Trappes—Penelope Two—that was based on grief. I didn't really understand it until my gran died a couple of months after we released it and the lyrics really hit me. With Katie's [record], I was just blown away by how she let the world know what her and her mother were going through…It made me cry."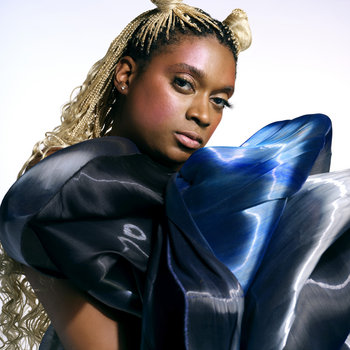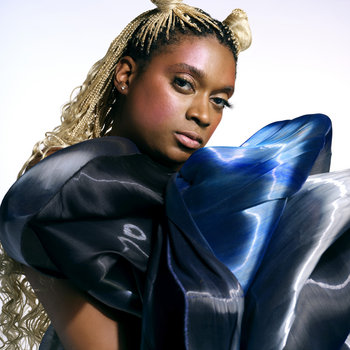 Merch for this release:
Vinyl LP, Compact Disc (CD)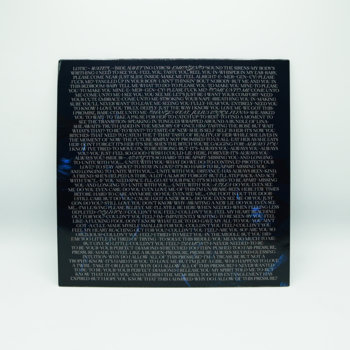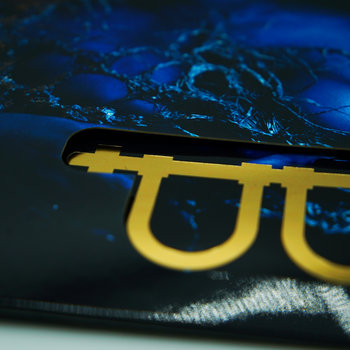 Another former Tri Angle artist who made their way to Houndstooth is Lotic. When the label received some early demos of Lotic's third LP, Water, Butterworth says they were bowled over by its bold sound. "She'd done some singing on the prior album (Power), but this was her really, really pushing her voice and range. Combined with her incredible production, we just thought this was going to win every album of the year award going. I still firmly believe it's a superb piece of art." Booth thinks part of the problem people were initially puzzled by Water was that it wasn't simply a sequel to Lotic's previous work. "I've had friends say, 'How come you didn't release a Lotic album that was on a Tri Angle tip?' But that wasn't where Lotic wanted to be. She constantly wants to challenge herself. Each time we speak, she's learning something new. She can't sit still. Which is exactly what we love on Houndstooth."
Merch for this release:
Vinyl, Compact Disc (CD), Vinyl LP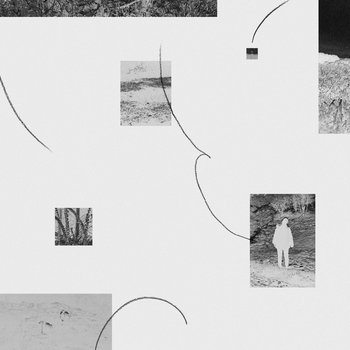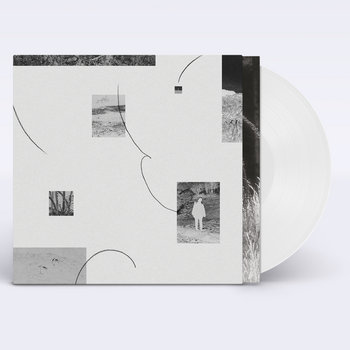 When Houndstooth was looking for someone to support Katie Gately on tour just before COVID-19 kicked in, one name kept coming up: Hinako Omori. Aside from being a solo artist with a singular sound, Omori is a widely respected live musician who's played with everyone from Kae Tempest to Radiohead guitarist Ed O'Brien. According to Booth, the BBC's orchestra also has her on speed dial. "Hinako knows everyone," he says. "And I mean everyone—literally the whole world of music producers." Booth describes Omori's Houndstooth debut (a journey…) as "a singer-songwriter's ambient dream with synths," a nod to forest-bathing culture that caught the label by surprise. "Like a lot of the artists we've mentioned here," he explains, "there's a love for not just washing out dance tracks. These are album artists. And they're so amazing to work with, I have to pinch myself sometimes."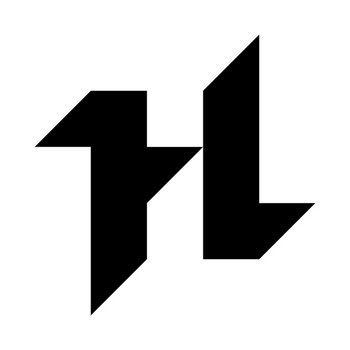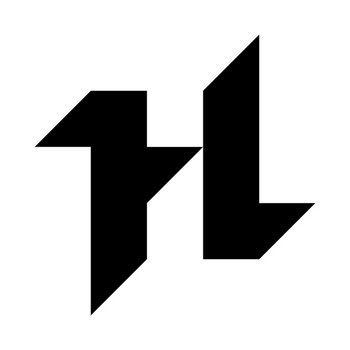 Merch for this release:
Vinyl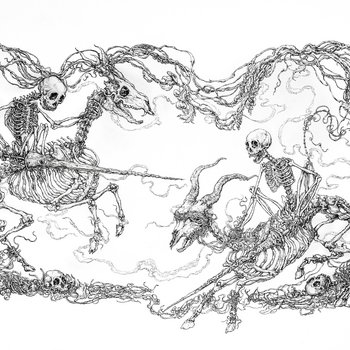 As our conversation winds down, Butterworth makes sure to bring up the sprawling compilation In Death's Dream Kingdom. Turns out it was partly inspired by a T.S. Eliot quote ("I will show you fear in a handful of dust") that took on a slightly different tone in the promotional materials for Neil Gaiman's Sandman comic series. (His publisher, DC Comics, was worried about Eliot's estate suing them for lifting the line so they changed it to "I will show you terror in a handful of dust.") As Butterworth went through more of Eliot's work, he stumbled upon another key line in the poem "The Hollow Men," the one that became the title of Houndstooth's compilation. Each of its 25 artists were asked to create an original composition with those words lurking in the back of their mind. "Every single time a track came in," says Butterworth, "we were just like, 'We're blessed here.' Every single one knocked it out of the park." Booth adds, "It was just after Brexit. Everyone was all doom and gloom, so we're like, 'Let's make it even worse' I still think it's the best compilation I've heard since [Warp's] Artificial Intelligence and PAN's mono no aware. It's over two hours of misery and drone—just glorious."