LABEL PROFILE
Kode9 Walks Us Through the Last Five Years of Hyperdub
By Andrew Parks · December 05, 2019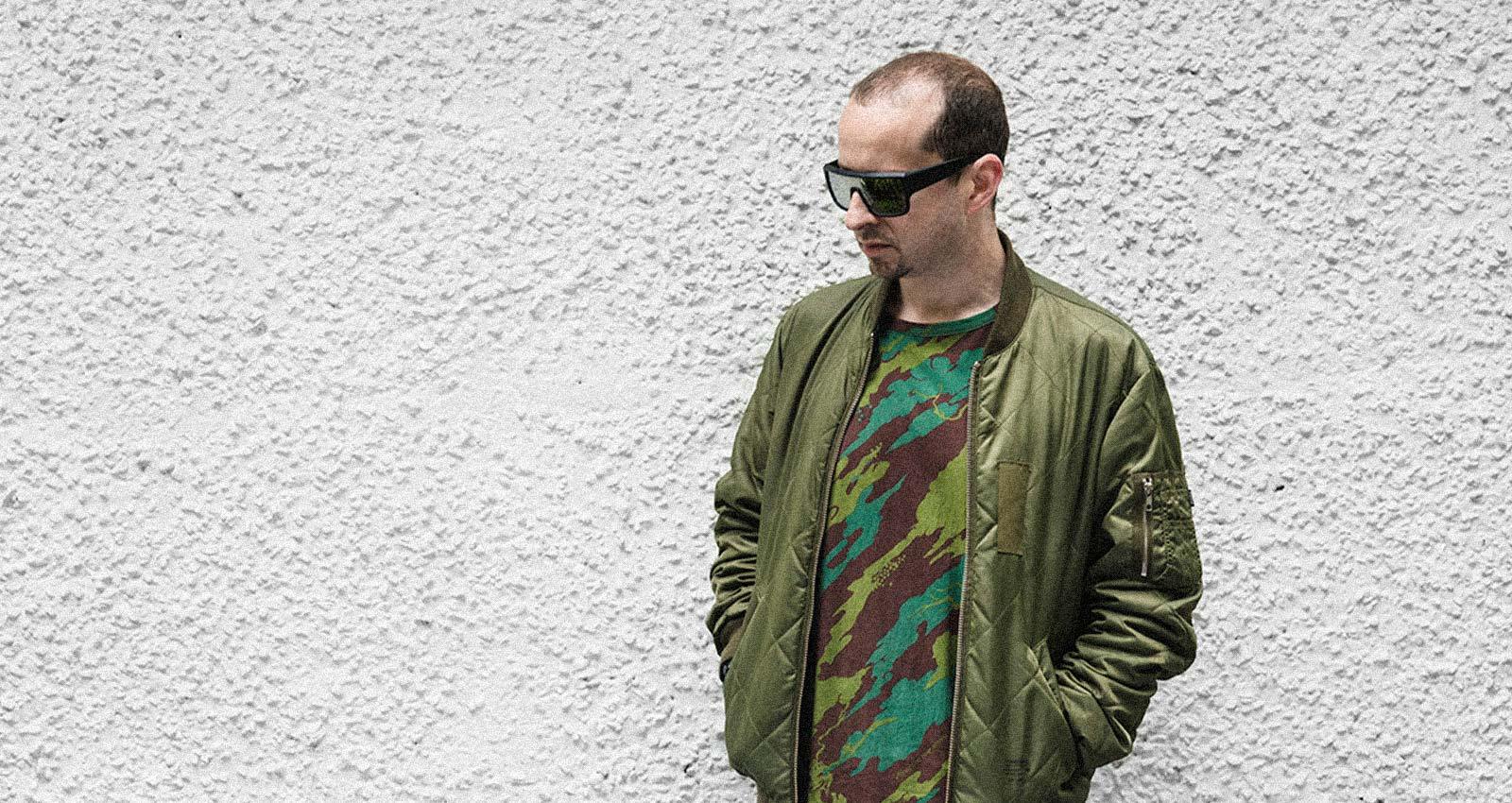 When he first came up with the idea for Hyperdub in the late '90s, Steve Goodman had no intention of turning it into a record label—certainly not one that would help shape the UK's electronic music scene for the foreseeable future. With Y2K looming on the horizon and irrational fears about catastrophic bank collapses making headlines around the world, Goodman launched Hyperdub as a "hyperstitional thought experiment" after wrapping his doctoral thesis at the University of Warwick. (While he's best known as a DJ/post-dubstep pioneer these days, making heady music under the name Kode9, Goodman taught at the University of East London's School of Sciences, Media, and Cultural Studies between 2002 and 2014.)
In its early days, Hyperdub was a website that featured interviews with such emerging underground artists as Ms. Dynamite, Dizzee Rascal, and Wiley, peeling back the layers of London's countless subcultures and scenes. A prime example of this was an early Gareth Metford essay, which debated whether 2-step garage's twitchy R&B and house-infused tracks belong in the tightly curated "rave continuum."
In that essay, Metford points out how Goodman defined "hyperdub" as an "info virus" that "replicates in both humans and machines"—a sci-fi stance on cutting-edge clubs and left-field playlists. That concept became the mission statement for Goodman's own music in 2004, when Hyperdub's online magazine evolved into a low-key label and released a few 12"s ("Sine of the Dub" / "Stalker", "Spit") featuring Kode9 and his longtime friend/sparring partner, The Spaceape.
The idea of "virality" in Metford's essay remains a prescient one, but Goodman takes a layered view of it. "Viruses usually have a negative connotation," he says, "but that really depends on whether you are a host, a contagious carrier, an incubator, or a victim. The mode of algorithmic capitalism that the digital music industry is increasingly dominated by is a kind of predator virus. This environment of predictive algorithms lends itself to a kind of foreclosing virality, where 'surprise' musical encounters have been laid out for you as a kind of attention trap—attempting to program your taste, modulate behavior, and make you a more attuned consumer. But there are plenty of counter viruses out there that worm weirder paths through cultural networks."
Hyperdub is one of those—a dynamic platform for disseminating seemingly endless strains of avant-garde dance, pop, and R&B. In its early days, that meant foundational dubstep records like Burial's early LPs (Burial, Untrue) and Kode9's debut album (the grim Spaceape collab Memories of the Future). But Goodman's vision for the label has always been restless and revolutionary, with various tentpole releases taking sudden left turns along the way. These eight key releases from the last five years reflect the label's drive to push back against the status quo. We asked the artists who made them to share their memories.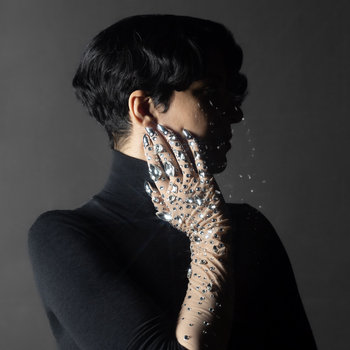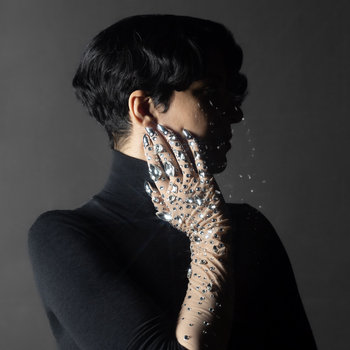 Merch for this release:
Compact Disc (CD), Vinyl LP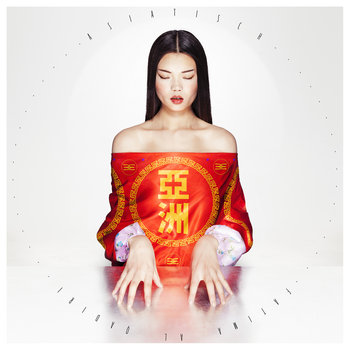 Fatima Al Qadiri: A collaboration with [artist collective] Shanzhai Biennial—who created the artwork—initiated the idea behind this album. They had sent me a Shanzhai-ed (fake/nonsense lyrics) version of "Nothing Compares 2 U" sung by Helen Feng to remix. I asked if I could use the vocal for a new record instead of remixing it, and they agreed. Musically, the record contained two central homages: one to Sinogrime, and another to ancient Chinese poetry. I had studied ancient Chinese poetry in college and found a trove of How to Read Chinese Poetry MP3s on Columbia University's East Asian Studies department site. This poetry represented the ancient soul of China, which I chopped up in the spirit of Shanzhai for the album.
I was also using so-called 'Asian Kits' when writing the instrumentals, which made me notice the catch-all quality of the word 'Asian.' And while in Berlin for the first time, I became aware of 'Asiatisch' restaurants. It got me thinking—what and who qualifies as Asian from a Western perspective? I wanted to illustrate the idea of an imaginary China as a musical journey. Western cartoons and media depicted China as a villainous other, starting with the Siamese cats in Disney's Lady and the Tramp. One appropriation of Chinese musical motifs was the sound of Sinogrime, as well as pioneering black artists like Wu-Tang Clan, who reclaimed these motifs via martial arts media as a position of strength and superiority. This musical reclamation of Chinese othering and villainy was as inspiring as the counterfeit nature of Shanzhai. The combination of Sinogrime-esque instrumentals and Shanzhai-ed ancient Chinese poems became Asiatisch.
Merch for this release:
Compact Disc (CD), Vinyl LP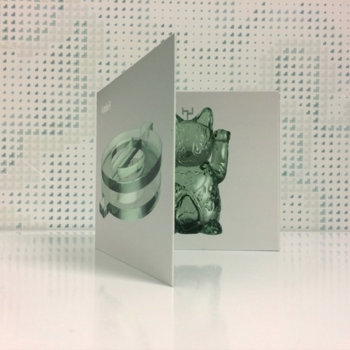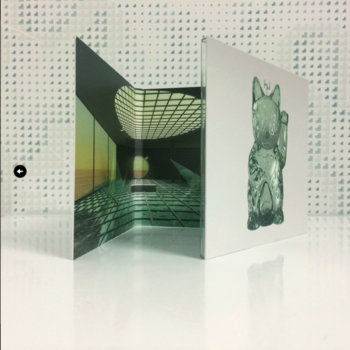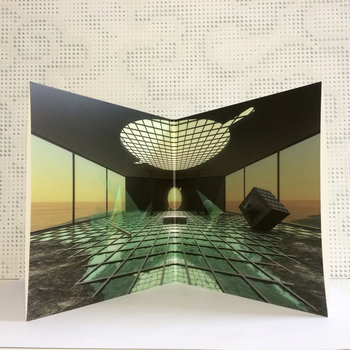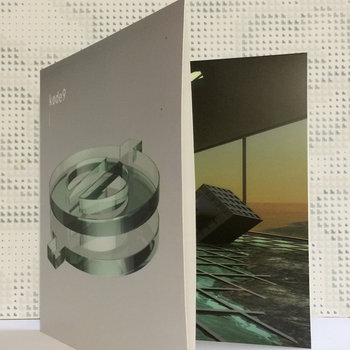 Steve Goodman: This was my first solo album after the passing of The Spaceape in 2014. I started it on New Years Eve 2014, and it was mostly made in January 2015 under the influence of an ongoing addiction to the number zero. It's amazing how much stuff can come from nothing. This project gave birth to the Notel collaboration with [simulation artist] Lawrence Lek, which is still ongoing as a live A/V performance, a series of installations, and our monthly club night Ø.
Anyway, the album was all constructed at 150bpm to fill a gaping hole in my sets between 140 and 160bpm. One way or another, each track title relates to this zero addiction. In the Notel, each track has a corresponding room designed by Lawrence. Both the late Spaceape (who features on one track, "Third Ear Transmission") and the late DJ Rashad exist as holograms in rooms of the Notel. It was a record that helped me process these losses. Around this time, I also had this obsession with green glass, which you can see on the artwork on the cover and the Third Ear Cat inside. I've no idea why.
Merch for this release:
Compact Disc (CD), Vinyl LP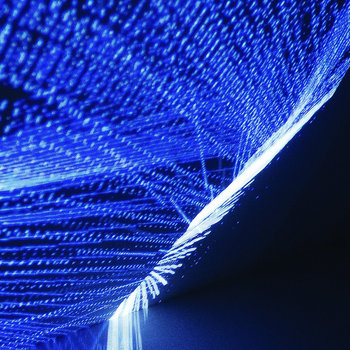 Goodman: A genius, overlooked album of sonic fiction. I think people had Scratcha [DVA] in this grime and UK funky pigeonhole, and their brains couldn't cope with the idea of him doing a more abstract concept album. I love how loose and improvised a lot of these tracks sound; I know he went deep on the Tempest drum machine for these. "B IT" and "FD14" are a couple of my favorite tracks we've ever released. Occasionally, a producer makes something that I feel captures the essence of the label, and both of these have it. And tracks like "ALMOSTU" remind me of how important both DVA and Terror Danjah have been in developing a UK rhythm 'n' grime sound. And those fake adverts for Hi:Emotions technology…A lot of column inches have been spent on less interesting concept albums about our internet lives.
Laurel Halo
Dust
Merch for this release:
Compact Disc (CD), Vinyl LP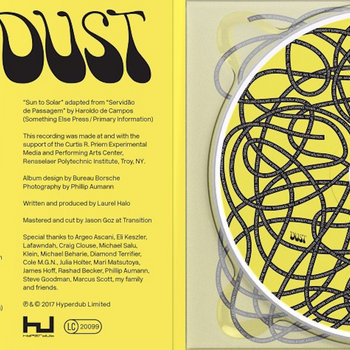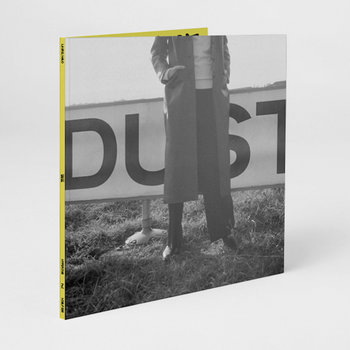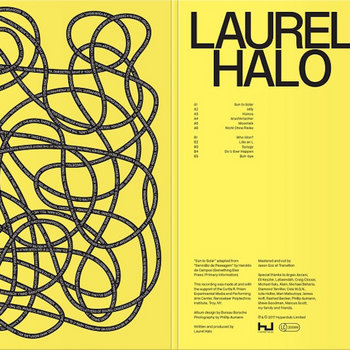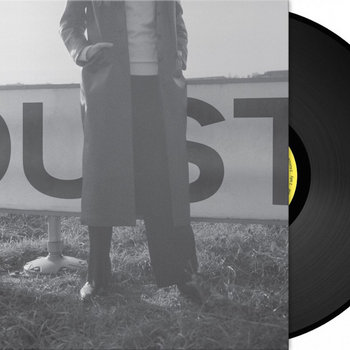 Laurel Halo: I started writing Dust in the winter of 2015 after moving to Berlin. The previous two years I'd been playing live with a hardware setup, and wanted to stretch out beyond live pattern manipulation. I also wanted to work with people, and not feel isolated physically in my studio or mentally in my soundworld. The record is quite literally titled, in that both the displacement from leaving the U.S. and leaving a familiar pattern of music making caused two serious questions to be kicked up: What are my values as an artist, and what do I value in people? I don't think the album helped answer either.
Lee Gamble: All of my work deals in some way with memory. Or to put it differently, the returning to information you have stored. Nostalgia, echoic memory, time distortion, and the subconscious, specifically in terms of sound—the hallucinated memories of music—are recurrent themes.
I wanted Mnestic Pressure to feel like it was on terra firma, not in a spaced-out, ghostly, sub-aquatic memory zone like my previous albums. So I set it up as a place to drag the murk into; take these phantasms and make the hallucinations more clear, like a high definition recording of them. I wanted to try and make them concrete and focused—make them gleam and bang a bit.
I spent a few years working on studio, sound design, and production techniques. I also got a hold of some new equipment, and started working on how to represent this all visually, sonically, and in my live shows. The design that myself and Optigram came up with, and the ensuing AV show that I built, worked with the aggressiveness of these visual pressures. I wanted the cover to shout at you and imprint itself on you when you see it in a direct way—like how advertising works.
The title is a nod to the subconscious stresses people experience everyday—how we can be groomed into ways of thinking, how bullshit can feel real, and how it can enter memory and feel like yours. It's really just a suggestive title, though. The music isn't a literal illustration of the idea. My work is never trying to be literal; the language is just a tool to help me build a logical aesthetic, and to bookmark an album in these times of information overload.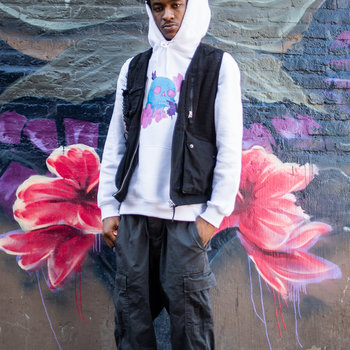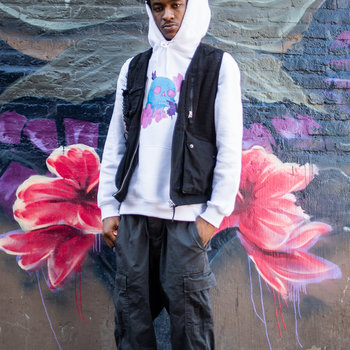 Merch for this release:
Compact Disc (CD), 2 x Vinyl LP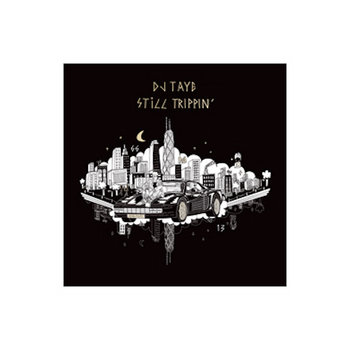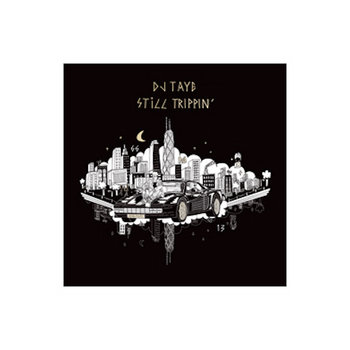 DJ Taye: At the time I made Still Trippin, I felt like I had to make my statement to the world—my dissertation piece, my senior letter. I didn't graduate college, so I didn't ever get to do one of those. I made the album between 2015 and 2017. At the time, it felt like every young black dude was trying to be a rapper, or a DJ/producer of some sort, and the world was beginning to notice footwork more than they had before. I wanted to make a statement on my experiences of what the world made me up until that point—from art, music, and dance, to traveling when I was young and growing up in the electronic music scene. I'd been touring since I was 19, and I was grateful to be blessed and accepted by a niche culture in Chicago. It saved my life and kept me out of the wrong parts of the streets; I wanted to show those trials and tribulations in my music.
I called it Still Trippin' because I love a double entendre. I find stillness when I trip. The world is going crazy when you're tripping and everything is chaotic, and then there's that moment when you realize and accept that we know nothing at all. It's about that, as well as the feeling of still tripping off actual experiences—still grateful for life, but remembering traumatic experiences and knowing what really matters and what doesn't. I'm still missing my biggest inspiration—rest in peace, Rashad—everyday. To have started making music when I was only a preteen and to get this far and have this many chances to have my voice heard…It's a lifetime of a message to try and put in one record, not even fully using words.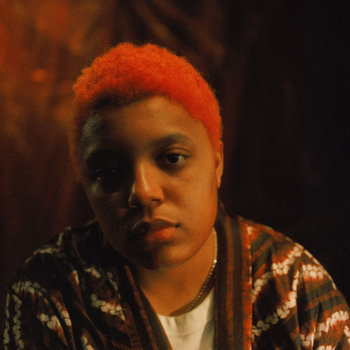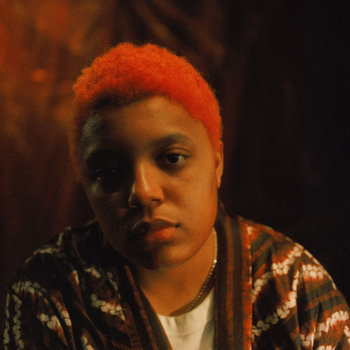 Merch for this release:
Vinyl LP, Compact Disc (CD)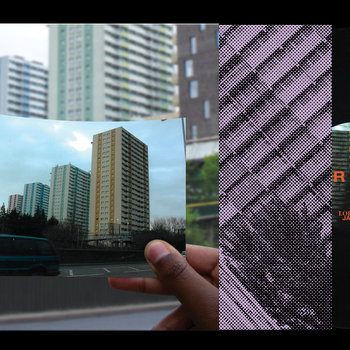 Loraine James: I find it hard to describe my music. If it fits into London: wonderful; if it doesn't, also wonderful. I'm just trying to make what comes natural to me. For You And I sort of feels like a distant memory now. I started and finished most of it last year, and never expected so much love for it, to be honest. I was nervous about how people were going to react, because I stupidly listened to a lot of the Hyperdub catalog and thought, 'My stuff is nowhere near as cool as all of this.' A lot has changed since the record came out. I've gone into my shell more than I realized—sort of taken a step back to focus on myself and start reading again. But I'm glad my message [about the] struggles of being queer in public and the ever-changing scene of London reached a larger audience.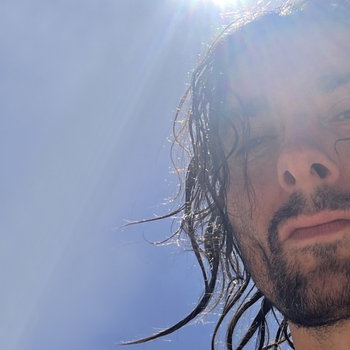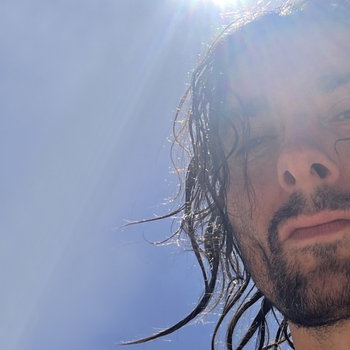 Merch for this release:
Compact Disc (CD)
Goodman: Because these tracks weren't on 'albums,' I think they've been overlooked compared with his first two long players. I think some of [William Emmanuel Bevan's] best material to date is on here. Tracks like "Loner" or "Truant"—that section from around 4 mins to around 8:30 still gives me shivers when I play it. And all of those little pile-ups of mini-tracks he would shove at the end shatter any conventional track form with frustratingly short little teasers. That stuff is next level—like a little trapdoor to a whole other dimension, where each of these micro-tracks unfurl to become an album of their own.