LABEL PROFILE
The Underground Universe of the Anti-World Rap Collective
By Nadine Smith · July 21, 2020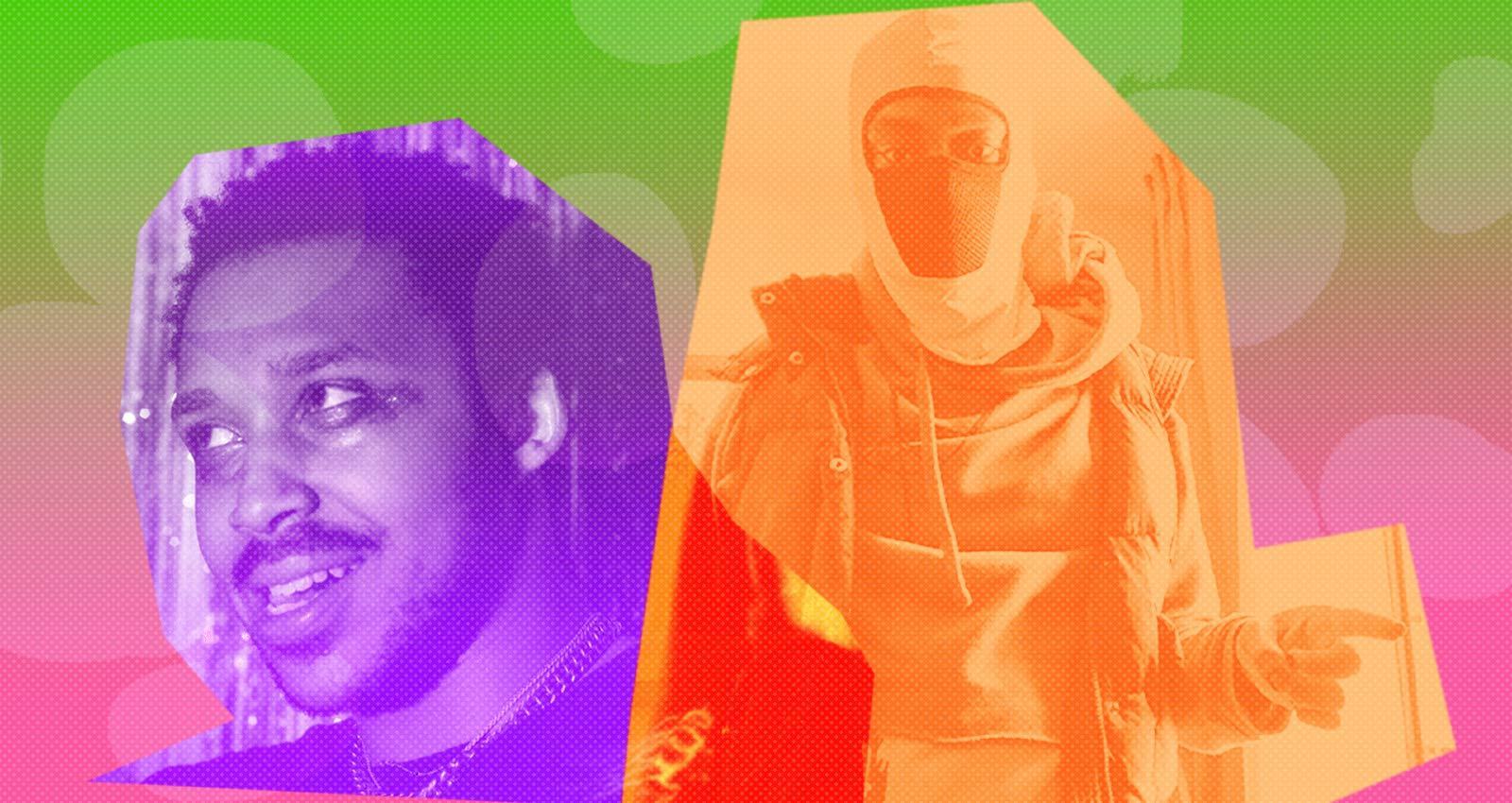 Perhaps true to their name, it's a little difficult finding information about the rap collective Anti-World. The group was founded by Maryland rapper Sybyr; it's a creative community that sprawls out online, existing digitally as much as it does in physical reality. There are a handful of personal anecdotes and information sprinkled into the few reviews written of work by members like Ghostie, but Anti-World has yet to be profiled in-depth. The mystery works in their favor, though—the collective's house sound is raging and gruff, overflowing with an uncontrollable darkness that's given extra impact by the elusiveness of their image. Anti-World was born to be a cult phenomenon.
That lack of written history or public profile forces the listener to focus squarely on Anti-World's music, which demands attention with both its inventiveness and its aggression. Given their shared fondness for feedback and distortion, it's unsurprising that Anti-World member Ghostie has collaborated with fellow Baltimore rapper JPEGMAFIA—Peggy and Anti-World share a similar sense of experimentalism and unpredictability, making music that is as familiar as it is unclassifiable. Anti-World works with the now-recognizable palette of internet-focused and rock-influenced contemporary rap: walls of AutoTune, cloud rap drum patterns, Kid Cudi-ish vocal runs, and banshee wails. But there's also a lot to their sound that is bracingly new: the steady influence of dance music, as well as the way each member pushes their voice to the limit, turning the mouth into a true musical instrument. Above all else, what defines Anti-World is their committed DIY sensibility and sense of artistic self-sufficiency; this is an outfit that firmly rejects conventional channels of promotion and publicity.
Here are five projects that encapsulate the Anti-World sound.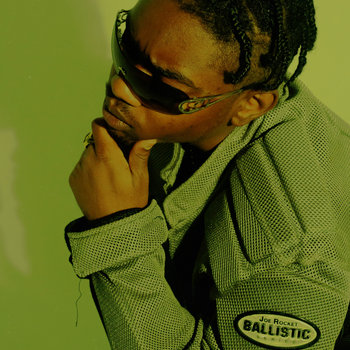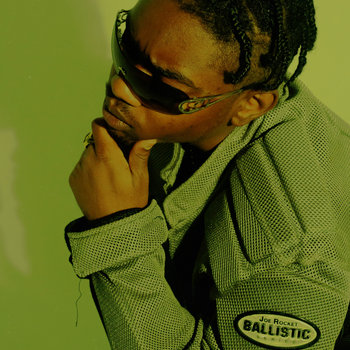 Sybyr is something of a leader for the collective, as well as its most furiously prolific member. His 2016 mixtape didn't just give the group a name, it created a template, with Sybyr's relentless vocal performance and tortured introspection becoming key features of Anti-World's output across its membership. At times, like on the furious "Piss on the Kitchen Floor" or the title track, overdubbing allows Sybyr to turn his single voice into an entire chorus, a legion of his many conflicting selves. On "Unrelatable Mess," Sybyr gives us a reason as to why his every bar is full-throated and ferocious: "Sometimes I just wanna rip my vocals out my neck/ Mostly I don't like to fuckin' speak cause y'all a mess." Sometimes it's easier to scream than it is to speak.
In terms of production, Leon'sWOLF is maybe Anti-World's most accessible member—tracks like "SHego" are buoyed by classic trap beats, heavy on the MIDI strings and keys. While Sybyr sounds like a droning monk from a dystopian realm, Leon'sWOLF feels much more familiar, fast and furious in his delivery, with the slightest pop-punk affect to his intonation. There's a brightness and optimistic bounce to songs like "Pray" and "Pretty Much Down," even if Leon'sWOLF is still battling depression in his lyrics. He's capable of embodying divergent vibes within the space of the same song—on the choruses of "Patience," his voice is silky and ethereal, but on the verses he's sandpaper, brittle and kinetic. Like only a werewolf can, he can mutate his voice on the flip of a dime, from an introspective wail to an overpowering howl.
Ghostie has emerged as the highest profile member of Anti-World thus far, thanks to his connections with Baltimore's longstanding and endlessly innovative DIY scene. Baltimore has been home to so many varied sounds and styles, and that's evident on Ghostie's latest album, which draws as much from Baltimore club and hardcore breakbeats as any subgenre of rap. On tracks like "Let It Go," Ghostie chronicles his mental anguish as drum & bass loops careen into distorted synths. "Yi Pin" slides into hip-house territory with an earworm of a bassline, but there's always something dark bubbling on the edges of the dancefloor. There's a good deal of emo and alternative rock texture to Ghostie's largely self-produced compositions—he counts System of a Down among his favorite artists. But as much as Self Hate Wraith sounds like music meant to rage to, there's still room for laid-back ballads like "I Must Die" and "Eshuned," on which Ghostie's voice becomes an AutoTuned coo, gliding over gentle piano lines. Self-hate can take on many forms, and Ghostie's found a divergent sound for every shard of his conflicted identity.
Compared to Sybyr's punk inflections and Ghostie's experimental beats, Shark feels considerably more restrained—he's the menace lurking on the margins, a quieter voice, more infrequent in his releases. All that said, he's still an effortless tag team partner and the most straightforwardly capable MC of the Anti-World collective. He's tacitly shaped the aesthetic of the entire collective, producing beats for other members in addition to his own. Three of the six tracks on this year's Deadbeat EP feature Sybyr; the pair make for a seamless duo, Sybyr the jagged edges to Shark's razor-sharp blade. His productions weave in fluttering vocal fragments that give his forceful raps a more soulful edge. With a sing-song verse from Neighborhood Arion, "What Happened" sounds like the rare Anti-World track you could conceivably hear on the radio.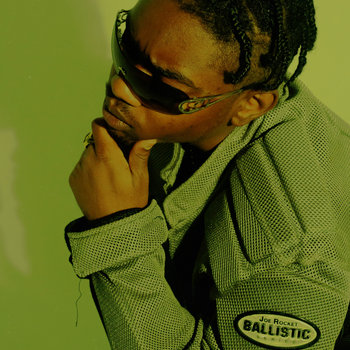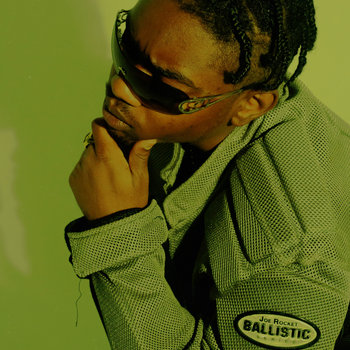 This year hasn't done anything to slow Sybyr's torrential output—he's dropped four mixtapes on Bandcamp in the last six months alone. It's hard for any artist to be both prolific and consistent, but Sybyr somehow manages it, still finding dark parts of himself to explore four years and dozens of releases after Anti-World. On opening track "Shoving Myself Away," Sybyr sounds broken down, trapped in a nightmare world of depressive thoughts and punishing synthesizers, but he soon finds his strength again. On cuts like "FYM" and "White Noise," Sybyr's bars are more precise and confident than ever; overall, CHARLEYHORSE leans into a more straight-up rap sound, suggesting that this underground king could someday find mainstream success.