FEATURES
The Experimental Savvy Of Baltimore's New Underground Music Scene
By Andy Thomas · March 09, 2020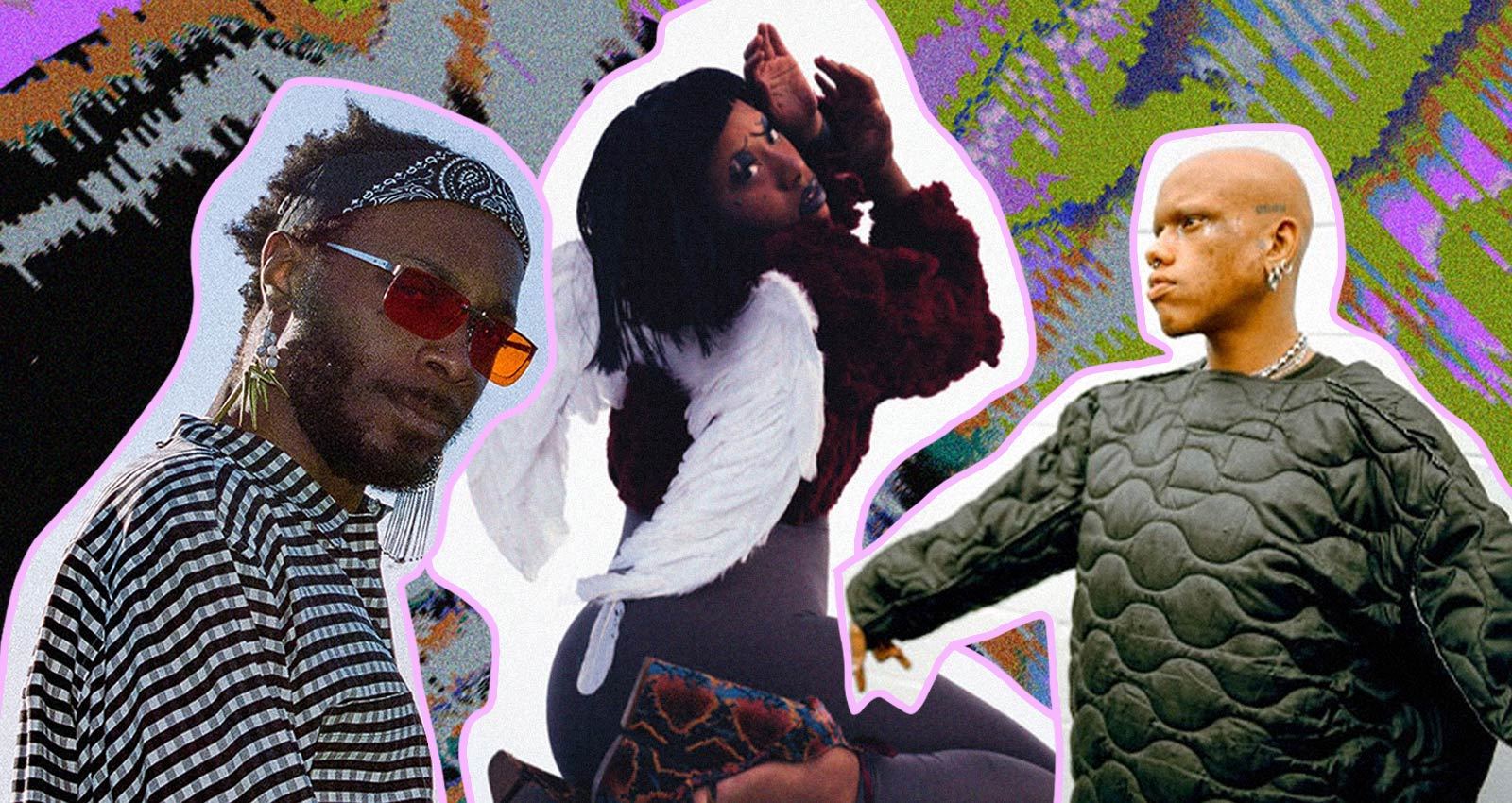 Between 2014 and 2017, the Baltimore party Kahlon, held at a small bar and venue on North Charles Street called The Crown, became an incubator for the city's underground art and music community. The party was created and curated by Abdu Ali, who sought to create a space for marginalized musicians in his hometown—breaking down long-standing barriers in the process.
"Once I started getting involved in the Baltimore music scene, I felt like it was really segregated on many spectrums—culturally, as well as genre-wise," says Abdu. "Music talent in Baltimore was far more eclectic than what was being represented in the venues. I thought we needed a party to reflect that, and to support the black alternative artists who didn't feel like they had a space."
With Kahlon, Abdu did just that. The party hosted notables like JPEGMAFIA, Princess Nokia, Leiomy, and Slowdanger, and helped a new generation of rising stars find a like-minded community. "It is undeniable that it was a catalyst for a lot of great collaborations in the scene," says Tariq Ravelomanana, the Tanzania-raised Baltimore artist who now records under the name Infinity Knives. "I spent a good chunk of time hanging out with Abdu and JPEGMAFIA at a mutual friend's house where Abdu also lived, and they encouraged me to release music after they'd heard me mess around with Ableton."
Abdu's own musical epiphany came early in life, when they discovered Baltimore Club legend and black queer icon Miss Tony. "Having someone like Miss Tony, a gender nonconforming black music artist was definitely empowering for me, because it's rare to have that kind of figure to be celebrated," says Abdu. "As far as me being a musician and curator they were a real inspiration. The groundwork had already been laid."
Like Miss Tony, Abdu Ali was raised in the church where they would soak up the "visceral beauty of gospel performances." But it was through the percussive rhythms of their homegrown club music that Abdu found their calling. "You would hear Baltimore club music virtually all day long—it really was the soundtrack of my youth," says Abdu. "I grew up when [local hip-hop and Baltimore Club] radio station 92Q FM had at least three shows a day from legends like Miss Tony and K Swift, who was also a huge pioneer in letting people know what was going on in Baltimore. And whether at a backyard turn up, somewhere like Shake n Bake (held at a skate rink) or at one of the parties at the Paradox, Baltimore Club [music] became a celebration of black love across the city."
Abdu ended Kahlon in 2017 and created drumBOOTY, a podcast for black creativity and social dialogue. But the impact of the party is still being felt three years later "I think the work we did in shining a spotlight on Baltimore was very important, because it made sure not only those in the city knew about what was going on but also people outside," says Abdu. "Kahlon created a lane where black performers and promoters can now create parties in Central Baltimore. And now we have a lot of black run parties in the centre like Version and 808s & Sadbois and I think Kahlon made space for that."
And as for the music scene in the city post-Kahlon? "It's popping right now, and beautiful to see new people coming through all the time," says Abdu. "People are tired of just New York and L.A., and they want to hear music and to learn about the culture from a different region and perspective. So people want to know what's going on here."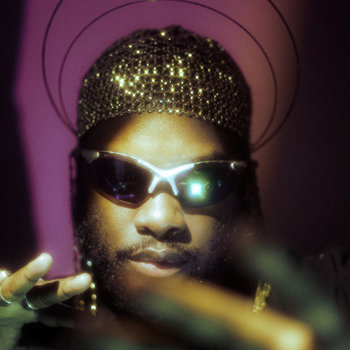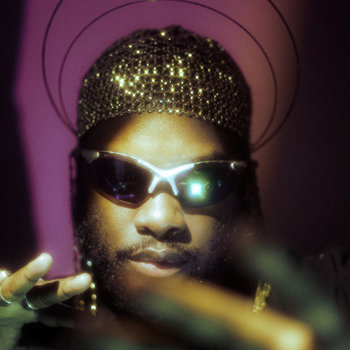 "From democracy to gender to sexuality, everything must be destroyed in order for us to start a new way of co-existing as human beings. And that's where I see my music ending up in like 3000 AD," Abdu Ali announced in 2018. Featuring a full band led by Abdu, FIYAH!!! veers anarchically from noise punk to avant-garde rap, underscored by the kind of vibrating subwoofers typical of B'more club. On "Chastity," Abdu describes an encounter with the police ("then a little piggly wiggly tried to catch and kill me") around a maelstrom of avant-garde electronics. Follow-up single "F.U.F.M" proved equally combative, with Abdu screaming over a wall of free jazz noise: "No love 4 the one, cause I'm your fuckin' son/ But I feel like a daughter/ I go off like Oya/ God's little black destroyer/  I am the new world order."
A regular collaborator with Abdu Ali—and along with Dan Deacon, one of the biggest names to perform at Kahlon—Baltimore rapper JPEGMAFIA reacted to the death of Freddie Gray in 2015 with the incendiary "I Just Killed A Cop Now I'm Horny." Blending Baltimore club, avant-garde hip-hop, and what he ironically tagged "right wing trap" (from someone who previously released the track "Might Vote 4 Donald Trump"), JPEGMAFIA's follow up was titled in reference to his time serving in Iraq. Of the LP, he told Bandcamp. "I always do weird shit. I usually just keep it to myself. This time, I just let the filter go." Take the remarkable "Baby I'm Bleeding," which filters avant-garde hip hop through droning repetition à la John Cage, or "Real Nega," a mutant opera spliced with a punk noise anthem.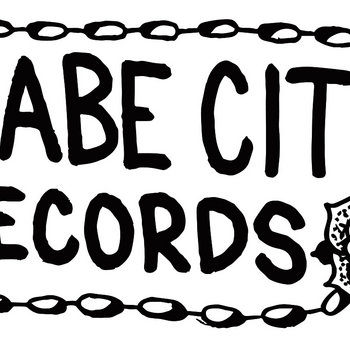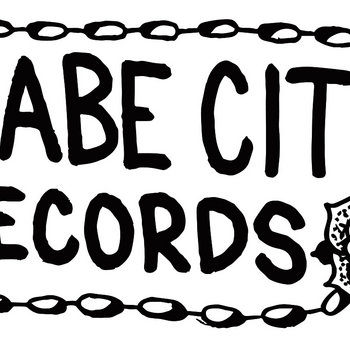 Merch for this release:
Compact Disc (CD), Cassette
Kotic Couture is a Baltimore-based rapper who emerged through the underground art movement and became a regular at Kahlon; they also run the queer dance party Version at The Crown. Diary of a Dreamer channels their experiences in the LGBT club scene with production-blending hip hop, R&B, pop and contemporary ballroom styles. Highlights of the LP, co-produced with Baltimore-based Benjamin Banger, include the string laden "Grammy Speech," in which Couture drops a typically inventive lyrical flow: "But you gotta live A little crooked, To get straight/ When you ain't born in ideal Sit-u-ate."
3LON's mission is to create "electronic soundscapes that examine the state of humanity from a futuristic lens, with nods to classic anime and fantasy RPG." The results are a kind of future soul infused with melancholic drama. On Aria Of Resilience, a full-length collaboration with Sentinel, the singer-songwriter and producer toys with a guitar sample inspired by Hieronymus Bosch's painting "Garden Of Earthly Delights." According to the songwriter, "the lyrics were written from the perspective of a character in a medieval fantasy realm that has awakened to find that the person they care for has left to fight for their kingdom." Inspired by the album, Sentinel even produced a short film titled Petrichor that's now being exhibited in galleries internationally across Europe.
Merch for this release:
Cassette
Avant-garde hip-hop meets space rock and haunting left-field pop from another of Baltimore's underground artists. On Saturn Returns, Pangelica creates an unclassifiable sound that seems like it's been spawned from some distant point in the future. They tag their music "pop," but this is pop through a psychedelic sci-fi filter. From the foreboding bells that open "Crimson" to the glitched-out "Poppy Seeds," this is music that gets under your skin—disorienting but satisfying.
Currently based in Pittsburgh, but very much a product of the liberating freeform environment of Kahlon, slowdanger is Baltimore's Anna Thompson and Dallas' Taylor Knight. Known for their dark and brooding electronic soundscapes, this duo also uses experimental improvised dance as part of their multidisciplinary performance. This fragile yet ominous electronic production, recorded in 2018, accompanies an immersive 360/VR dance piece in collaboration with Make-Media.
Ghostie's individual brand of experimental hip-hop touches equally on emo, punk, hardcore and ambient. It's the way they jump across those genres in a few short bars that impresses. Take "Green Fire," which opens with a haunting ambient keyboard line before breaking into an agitated rap, followed by a mutated R&B melody; or "Pay For It All," a wall-of-noise banger laced with despair: "I told myself that it's time to change, Fix up my hiccups and push through the pain/ Honestly, I really think there's something wrong with my brain/ Past trauma from my dad and momma ain't got me the same."
TEK.LUN made their debut with a guest appearance on the first compilation from L.A. label HW&W Recordings at the age of just 17. After sending the label beats over the next three years, they ended up releasing their first LP for the label Riding Around in 2014. Mixing everything from jazz to trap and experimental hip-hop, TEK.LUN is the kind of stylistically omnivorous artist Baltimore has become known for. Following the Blood EP for HW&W and a killer Yoruba funk track "Aburoy," they dropped their second LP Dweeb last September. Beginning with the wonderfully skewed lo-fi beats of "boi i'm bout to cook u," the group leaven avant-garde experimentation ("MONDAYS") with mutant Afro breaks ("DON'T DO IT") for a vibrant LP that's emblematic of all the weirdness B'more has to offer.