LABEL PROFILE
Ansonia Records Championed Latin Music
By Maria Barrios · August 02, 2021
Back in the 1940s, New York was bursting with the sound of Latin music. Mambo, bolero, rumba and cha-cha-cha ruled the dance halls and nightclubs. Orchestras fiercely competed to become the city's hottest act. Puerto Rican Rafael "Ralph" Pérez, at the time an A&R rep for the Latin American division of Decca Records, saw the Latin music craze as a chance to record underrepresented artists and champion the music he loved. In 1949, Pérez started Ansonia Records, which he named after The Ansonia, a famous hotel in the Upper West Side.
"Ansonia [Records] always had a very strong relationship with the Dominican music world," explains DJ, writer, and collaborator Pablo Yglesias. "And that started by them heavily promoting merengue to the Puerto Rican audience in New York." To work on Ansonia's first recordings, Pérez, along with Dominican accordionist and bandleader Ángel Viloria, founded Conjunto Típico Cibaeño. The group's non-traditional approach to merengue, complete with raunchy lyrics that gave their music an urban edge, became a hit amongst the working class Puerto Ricans of New York. The success of Conjunto Típico Cibaeño helped launch the next generation of Ansonia's roster.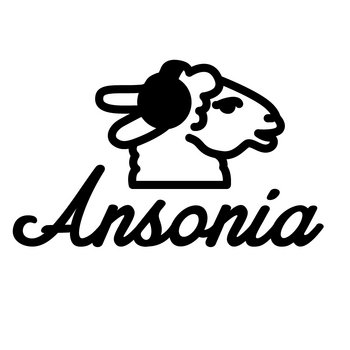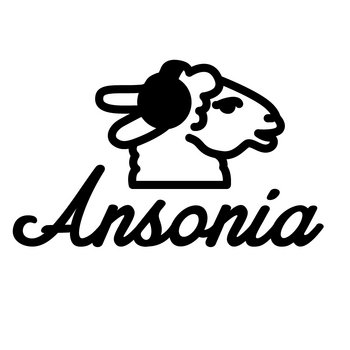 In the '50s and '60s, the label recorded artists from Puerto Rico, Cuba, Dominican Republic, and other countries like Haiti and Spain. Connecting the Latin immigrant community in New York with their respective homelands, Ansonia Records highlighted traditional rhythms such as Puerto Rican bomba, plena, and jíbaro, while also fostering new approaches to music. "In the 1950s and '60s, there was an amazing evolution, or modernizing, of Puerto Rican rhythms," says Yglesias. "People like Cortijo, Cesar Concepción, and other artists brought elements of mambo, cha-cha-cha, and Cuban big bands and injected those influences into traditional Puerto Rican music." While Ansonia initially made their mark by catering to older, more nostalgic audiences, the label did not shy away from releasing bold new sounds.
Between the 1950s and the 1980s, Ansonia Records championed a massive array of Latino musical traditions. It was an early home to artists that later became major stars (like Ismael Rivera and Celia Cruz) and the label's vast catalog, which hosts important historical recordings along with lesser-known albums, serves as a rich archive of Latino creativity in New York. Ansonia's historical commitment to Latin popular music allows a new audience to connect with the immense legacy of these Afro-Latino artists. "What I love about Ansonia is that it's people playing for the people and putting their heart out on their sleeves," says Yglesias. "It feels very real and it's just as powerful as anything from now."
Here are eight albums that illustrate the label's output.
Puerto Rican pianist Noro Morales was already a renowned bandleader when Ansonia Records approached him in 1960 to work on His Piano and Rhythm. A talented multi-instrumentalist and composer, Morales had developed his own brand of montunos (piano vamps) that he improvised over different Cuban rhythms such as rumba and cha-cha-cha. Morales's upbeat melodies, accompanied by bongos or the scraping of the güiro, shine through in tracks such as "La Isla del Encanto" and "Vitamina," showing a man that, at the end of his life, was still at the height of his musical powers.
"Every once in a while a new group comes upon the musical scene that is worth noting," reads the back cover of Gilberto Sextet's first LP. "Gilberto Sextet is such a group." In the competitive Latin music scene of '60s New York, the group, started by Puerto Rican bandleader Gilberto Cruz, set themselves apart by incorporating vibraphone, female backing vocals, and rambling harmonica solos. The sextet blended Latin boogaloo, descarga, and psychedelia into a unique groove. Ansonia Records released their second LP, Ponganse Duros, in 1971. On this record, Cruz added vocalist Lou Bartel, whose gritty vocal delivery and English lyrics sound as if he mistakenly wandered into the studio. Bartel's performance gives Ponganse Duros an everlasting dose of trippy soul, as if Joe Cuba Sextet met David Peel and The Lower East Side.


La Sonora Matancera Feat. Bienvenido Granda
Años Dorados Cubanos
Before becoming a professional singer, Cuban artist Bienvenido Granda cut his teeth singing in the streets and buses of Havana, where he delighted the impromptu audience with impeccable guarachas and boleros. By 1940, when Granda joined Afro-Cuban group La Sonora Matancera, he was already a high profile sonero (a singer of son cubano, a style of vocal improvisation) who had performed with multiple groups in Cuba and Puerto Rico. With the addition of Granda, La Sonora Matancera became one of the most sought after acts in the island. With its two trumpet lines, sparky piano, and solid rhythm section emphasizing the sounds of timbales, cowbell, and bongos, La Sonora Matancera recorded 22 cuts for Ansonia Records, which the label later compiled in two LPs. In songs such as "Allí Donde Tu Sabes" and "A Medianoche Empieza La Vida," the listener can find the best examples of what La Sonora was about: heart-wrenching boleros and roguish vocal harmonies that made the group an exponent of the Golden Age of Cuban Music.
Lead by singer-songwriter Celina González Zamora and her husband, singer Reutillo Domínguez, the duo of Celina y Reutilio fused themes of Santería (an Afro-Cuban religion) with "música campesina," the traditional music of Cuban peasants. Originally released in 1965, Rezos y Cantos Guajiros compiles some of the duo's greatest songs. The powerful ode "Yo Soy El Punto Cubano" showcases Celina's striking vocals, and "Mi Bohio," the shredding guitar playing of Reutilio. The result is an exceptional work of guajiro poetry, Afro-praise music, and deep love for Cuban culture.
"We are the troubadours of Puerto Rico, and we bring you our song," sing Fernandito Álvarez, Ruben Maldonado, and Guillermo Rivera in the opening track of La Copa Rota. The record features covers of traditional boleros (a Cuban genre of song which became popular in most of Latin America) like "Bésame Mucho" and "Cucurru Cu Cu Paloma." However, it is the original songs "En Mi Viejo San Juan" and "La Copa Rota" that truly show the group's unparalleled talent in capturing the stories of their beloved Puerto Rico. In an odd twist, the album's second track is a reimagined take on The Godfather's theme "Speak Softly, Love," originally by Nino Rota. "The Godfather had a huge impact in the Puerto Rican community in New York and in Puerto Rico," explains Pablo Yglesias. "As did a bunch of those gangster films. Everybody was doing The Godfather." With a requinto opening that mimics an Italian mandolin, the song is a beautiful rendition that gives the version sung by Andy Williams a run for its money.
Born in 1935, Puerto Rican singer Blanca Iris Villafañe achieved fame in New York in the 1960s as the undisputed queen of bolero. Backed by a guitar trio that included renowned musician Yomo Toro (who played the cuatro, a 10-string guitar), Villafañe's perfect vocal delivery was matched by her cutting lyrics, which built her personal brand around themes of heartache, betrayal, and spite. "Her songs, a lot of them were about being mistreated by men or hurt in relationships," says Yglesias. "She was a female voice in a void, because there were a lot of male bolero singers that were always putting the blame on the women. So she was coming out with the answer songs, the other side of the coin." While the song "Fui Engañada" rings like a slow descent into the madness of a failed romance, the closing track "Ahora Soy Feliz" works as a triumphant anthem that describes the ecstatic feeling of finding a new love.
Afro-Puerto Rican percussionists Francisco "Kako" Bastar and his mentor, Rafael Cortijo, were legendary musicians in the Latin music world. Kako achieved fame through his session work and collaborations with Mongo Santamaría and Celia Cruz. Cortijo made a name for himself during the 1950s as a bandleader in his orchestra, Cortijo y su Combo. After recording his first LP for Ansonia, the commercial Noche de Temporal, Cortijo assembled a first-class band that included his protégé, Kako, to make a second album, Ritmos y Cantos Callejeros. The album was Cortijo's passion project. While Cortijo could have easily produced another hit, he chose to amplify the more marginalized Afro-Puerto Rican musical traditions: bomba and plena. "That was the first Ansonia record that I discovered as an adult that I really loved," says Yglesias. "What it signifies is so important, about bringing those once marginalized Afro-Boricua traditions of bomba and plena into New York, and helping people reconnect with their Afro roots." Often introduced as if they were one musical style, bomba and plena are two different Afro-Puerto Rican percussion-driven rhythms. Where bomba focuses on an improvised interaction between a drummer and a dancer, plena has one basic rhythm over which a singer conveys stories that can range from politics to satire. On Ritmos y Cantos Callejeros, "it was kinda revolutionary, what [Cortijo] did," says Yglesias. "Making a really heavy-duty album of bomba and plena with a little bit of New York attitude."
Puerto Rican bolero singer Cheíto González made his debut at age twelve after winning first place at a local radio contest. A self-taught guitar player from the age of eight, he was gifted with an emotive and delicate voice. This talent would later inspire him to drop out of high school and pursue a professional career in New York. During the '50s, he traveled from New York to Mexico and back to Puerto Rico, achieving success as one of the most memorable romantic singers of the time. In songs like "Triste," his endless theatrics put even the toughest emo to shame, and the lyrics of "Que Me Importa" (which translates to "I don't care") work as his personal anti-hater anthem. "Como Nosotros Dos," reminiscent of the famous hit "Sabor a Mí," both the guitar and voice sizzle with desire. Que Me Acusen, his first record for Ansonia, forebodes the singer's untimely end: He tragically died of an overdose at age 27.