LABEL PROFILE
The Lesser-Known Classics of Alternative Tentacles Records
By John Gentile · March 18, 2020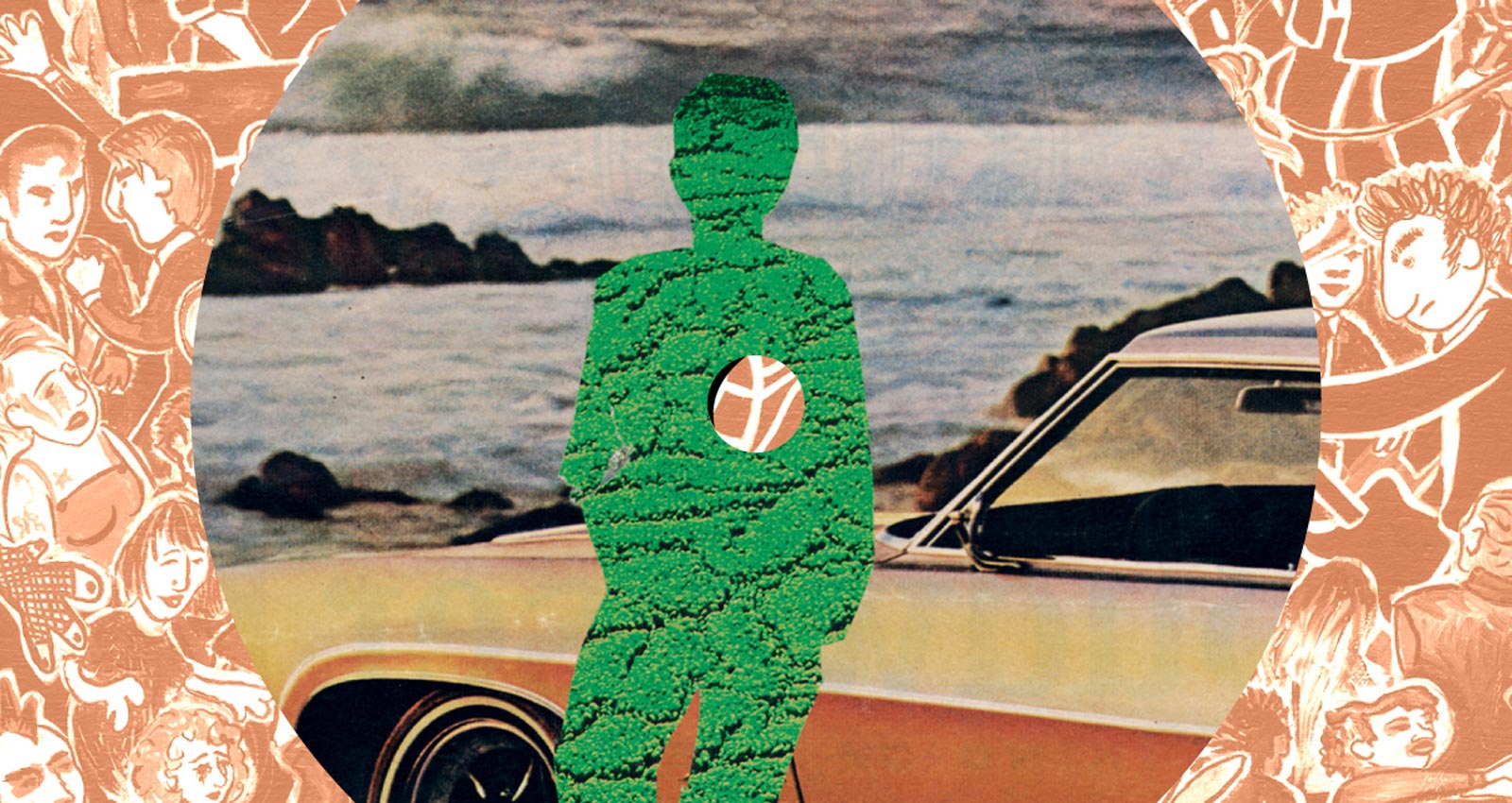 As with all of punk's greatest innovations, Alternative Tentacles Records was born of necessity. Jello Biafra might be on punk's Mount Rushmore now, but in 1979, he and the rest of the Dead Kennedys were unknowns. With no takers on their first single, Jello and bandmate East Bay Ray formed Alternative Tentacles Records in San Francisco with the intention of releasing a 7" called "California Über Alles."
That single exploded across the punk scene, so Biafra used the momentum to push the label forward, releasing hundreds of punk records by icons and unknowns alike. But whereas many labels stuck to a specific sound—such as Dangerhouse's Stooges-style rumble or Dischord's 300mph hardcore blast—A.T. released tracks from all over the sonic map. To Biafra and company, punk wasn't a sound or even a style: it was a mentality.
Dominic Davi, A.T.'s general manger, says, "We've never been like Fat Wreck Chords, or Sub Pop, or Suicide Squeeze—we've never had a scene for bands to unite around. Our 'scene' has just been whatever Jello loves, and he has a wide-ranging taste. I feel like— and I know Jello feels this way—punk is a mindset, not a style. I feel that succumbing to style has been somewhat limiting to punk rock."
A.T. has released hundreds of punk records, be they skronk-jazz, avant-garde, hardcore, warped-funk, folk, spoken word or anything else you could imagine. "The purpose of the label has always been to expose artists who might not otherwise get attention," Davi says. "Jello genuinely wants you to hear this music and discover it and figure out why he likes it and why he thinks you would like it. Really, it's not so much a label as an extension of Jello's own record collection."
Sure, the label has put out certified punk classics by Dead Kennedys, D.O.A., TSOL, Bad Brains, and 7 Seconds—but they've also released a ton of really weird, really whacked-out, really bizarre records that aren't celebrated quite as much as the heralded three-chord strikers. Here are eight of the lesser-known classics released by the label.
.
00:10 / 00:58
Death Hymn Number 9 play garage-rock songs from hell. The band claims to be a group of zombies that formed in Louisiana in the 1960's, backing soul legends like Sam Cooke and Wilson Pickett. Documentation from that era seems scarce… but decades later, in 2013 they did move to L.A. to record the frantic 3rd Degree Moon Burns album. Filled with throat-shredding screams, blown-out amplifiers, and spooky screeching, the album sounds like it was made by a Nuggets psych-compilation band—if that band tripled their acid-intake, and were Satanic. "To be undead—It's interesting and it's a drag all at the same time," says front-howler Paul'e'wog. "It's fun to continually learn more about the world around you as it grows for the better for everyone. But the downfall is even when you're undead, you meet people you care about, you fall in love with things that are organic… and with that you have to sit back and watch the things you care about disappear year after year. It's hard to get use to."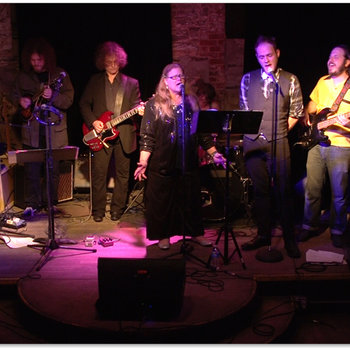 .
00:10 / 00:58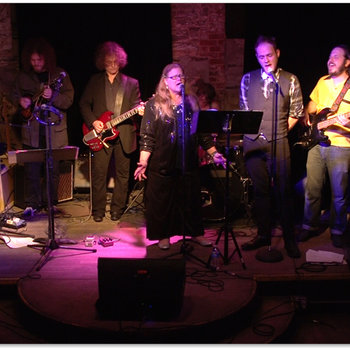 The legend of the Shaggs is that a New Hampshire man named Austin Wiggin had his palm read by his mother when he was just a boy. Austin's mother predicted that he would marry a strawberry blonde woman, that he would have two daughters after she died, and that the daughters would form a popular music group. When the first two things did, in fact, occur, Austin was sure the third fortune would come true—which is why, in 1969, he oversaw the formation of the Shaggs, which included his daughter Dot. Using most of Austin's savings, the band recorded their sole album, Philosophy of the World. But instead of being a worldwide hit, Philosophy of the World was totally ignored—the songs were off key, the lyrics were abstract and difficult to interpret, and the playing was, at best, amateurish. Yet, as with many of the world's most unique and most wonderful albums, years later, the release became a cult favorite.
In 2013, Dot released her first proper album since Philosophy of the World as Ready! Get! Go!. After 44 years, the musicianship is decidedly more professional. The lyrics, on the other hand, are as delightfully off-kilter and incomparable as ever. "Banana Bike" simply follows a young lady as she rides a bicycle around town. Another track mocks and salutes country at once, while Dot details her heartbreak with a pleading "boo hoo!" One of the standout tracks is "The End of the World," which despite its apocalyptic title, considers that even with heartbreak, life continues, even if you don't want it to.
.
00:10 / 00:58
Containing anywhere from 32 to 57 members at any given time, Itchy-O isn't so much a band as an army. Although their sound is rooted in the thundering cadence of a marching band, they explore the further regions of space rock and acid-punk, all while dressed like Mariachi musicians cut from THX-1138. The band's debut album, Burn the Navigator, features odes to the astral exploration of groups like Hawkwind and early Pink Floyd. But where those groups used guitars, bass, and drums to create their cosmic din, Itchy-O uses self-constructed, bastard instruments. Some of their more unique tools include a gutted tuba (that has had its innards replaced with gizmos that generate sound through magnetic vibration), a drumhead wired to a 12-volt battery, and what is probably the world's only mobile theremin. "We make a temple for people that have nowhere else to go," one of the band's nameless musicians once remarked (while wearing a Balaclava, a sombrero, and neon-lights). "What we try to do is invoke a spiritual experience and we try to do that with a bunch of low-tech junk."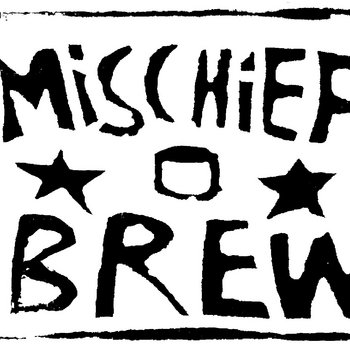 .
00:10 / 00:58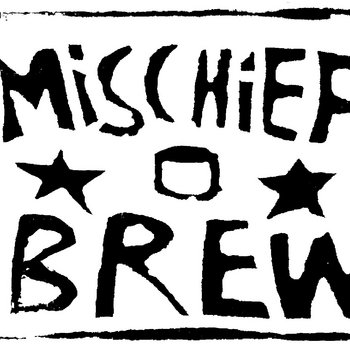 Evolving from the brat-punk band the Orphans, Philadelphia's Mischief Brew was one of the first folk-punk bands, even though they often shied away from the term. Led by the last remaining original member and mastermind, Erik Petersen, who sadly passed away in 2016, the band's sound changed over the course of three albums (and a smattering of EPs and singles) from Utah Phillips-influenced pro-labor sentiment, to death rock, to old-world klezmer jigs, to steely post-punk clanging. On The Stone Operation, their first LP on Alternative Tentacles, the band dives deep into chaotic anarcho-punk, coupled with globe-trotting social commentary. "Dallas in Romania," a reflection on American culture as experienced in Eastern Europe, pivots from an old-country melody to a full-on hardcore blast, while "Paris Warlike" teaches a history lesson on fascist governments' assault on free speech. The album concludes with a riveting cover of Rudimentary Peni's "Drinking Song from the Tomb," brimming with insanity, gloom, and every shade of sorrow in between.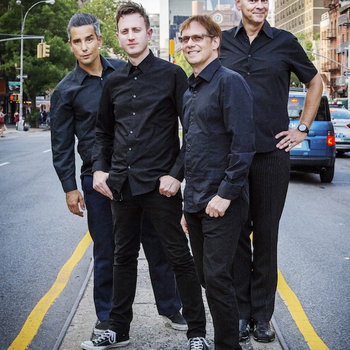 .
00:10 / 00:58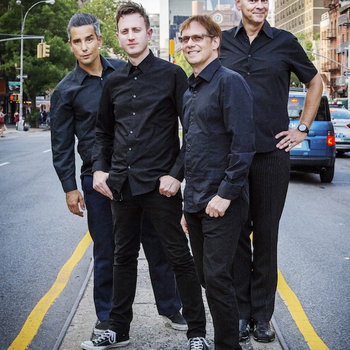 Frustrated by the lack of LGBTQ representation in punk, guitarist/vocalist Jon Ginoli formed Pansy Division in 1991. The group were one of first punk bands to openly celebrate gay culture—and they did it to a sugary pop-punk beat. "When we first started, it felt like we were trafficking in contraband," Ginoli says. "In that pre-internet era, our P.O. Box filled up with letters from all over the country, all over the world, from people who felt like us. We wanted to make a difference, and it started to happen almost as soon as that first album was released, which was a pleasant surprise."
The band's 2009 release, That's So Gay, which was as catchy as any FM radio album, celebrates the strides the LGBTQA community has made since the band's inception, while considering the great deal of work left to be done. "The difference between then and now is night and day," says Ginoli. "Being gay is not such a big deal anymore. Since the start, we were very direct about being a gay band. Talking about that was valid. I do wish, however, that more attention was paid to the actual music we made, lyrics aside. We wrote catchy, melodic, rocking songs, and I doubt we'd have succeeded or lasted very long if we didn't have those qualities."
.
00:10 / 00:58
Few outsider artists are as iconic as Wesley Willis. Born in Chicago in the '60s, Willis suffered from severe paranoid schizophrenia and depression. He recorded hundreds of songs, drew thousands of pen and ink drawings of the Chicago cityscape, and was well known to the citizens of Chicago due to his proclivity for playfully head-butting people over and over—to the point where his forehead had a permanent mark from all the bashing. Virtually all of his songs follow the same format: Willis rhapsodizes about a very specific person or event over top of a pre-generated Casio keyboard beat. He then ends a song by repurposing well-known marketing slogans. A frequent line he used: "Rock over London/ Rock on Chicago/ Wheaties, the breakfast of champions!" Recurring topics of his music included beating up Spider-man and Batman, his mental health issues, and his favorite punk bands. Even A.T. head honcho Jello Biafra has a dedicated track. Through a series of "greatest hits" albums, Biafra personally curated a selection of favorites from Willis' extensive discography. "The label and I feel a unique responsibility to maintain Willis' work and keep it in print," Davi says. "He was such a unique person and came at such a unique time. I can't think of anyone else like him that existed who did what he did, who went as far as he did, that impacted as many people as he did. It's so unique and so much of its own self, it would be so easy to lose Willis into the folds of history."
.
00:10 / 00:58
For the past twenty-some years, The World/Inferno Friendship Society has forged a unique identity by applying Northern soul to anarcho-punk ideals, backed by a revolving band of musicians with membership sometimes as high as 15. The band is no stranger to grandiose ideas—one album was about the life and times of famed character actor Peter Lorre; another was about using astral projection to steal cars for Russian mobsters. But, their new release, All Borders Are Porous To Cats, is their most psychedelic, and most poignant, to date. On the release, lead singer Jack Terricloth details the adventures of The Cat in the Hat (absolutely, positively, no relation to the Dr. Seuss creation…) as he sneaks across the U.S. border wall only to be arrested by ICE. Terricloth himself the enters the album as a character to plead on the cat's behalf. Meanwhile, the singer works in some of his most personal lyrics, detailing the positives and negatives of being seen as an ideal, as opposed to being seen as a person. "The album has the lyrics, 'I'm a singing automaton with bellows in my chest,'" he says. "Most people come to our shows hoping to hear someone yell and I'm good at yelling. In fact, that's my exact job description. So, you could bend that description as being a good thing—this is what I was meant to do—and as a bad thing—this is all that I can do. I see it both ways."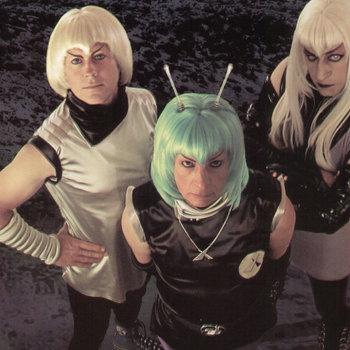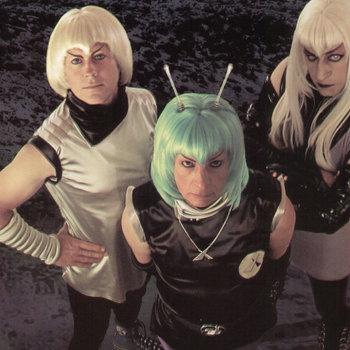 In 1973, a band that looked like Dayglo Vulcans showed up on the Sunset Strip: clomping around in high-heeled boots, clad in silver tunics, and speaking a language that no one could understand. Also, they totally rocked. Combining the space-age glam of Bowie with the charging proto-punk of Slade and the Sweet, they were one of the freakiest L.A. bands of the early '70s, despite the fact that their music was based in AM bubblegum rock. Although the band recorded an entire album, it never made it to the shelves due to a combination of inter-band dysfunction and the L.A. crowd just not getting these orange-skinned weirdos. A few years later, a young Jello Biafra came across a semi-unofficial, clear vinyl record that didn't even have a cover. He fell in love with the space age tracks immediately. But, he knew little more than that the album was recorded by a band called "Zolar X." Decades later, he tracked down Zolar X and gave their original recordings their first ever proper release in 2004. Timeless is striking not just for how the band's brand of astral rock forecasted both new wave and sci-fi punk like the Spits and Servotron, but for just how damn good it is.