HIDDEN GEMS
Roland P. Young's Pioneering "Isophonic Boogie Woogie"
By Sam McLemore · October 18, 2021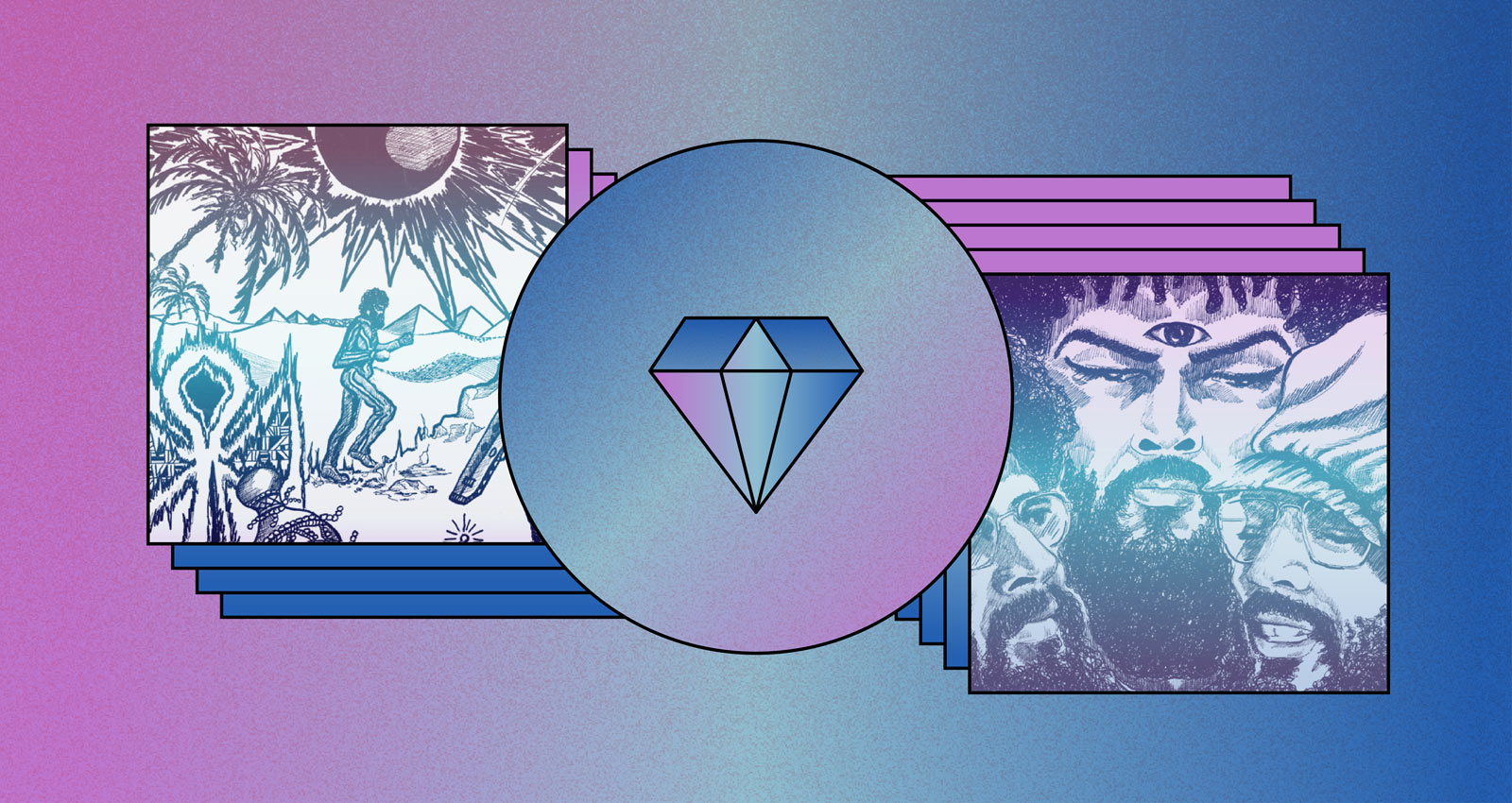 .
00:10 / 00:58
Merch for this release:
Vinyl LP
For many years, Roland Young was a popular DJ on KPFA-FM in Berkeley, California. (He had previously been fired from a station in San Francisco for being "too political.") He hosted community discussions and talk shows, and had a weekly radio show where he spun basically whatever he wanted. He also played in multiple bands, including the free jazz trio Infinite Sound, but Isophonic Boogie Woogie was Young's first solo album. Exposed to an incredible variety of music from around the world due to his job on the radio, and playing in jazz bands himself since he was a teenager, Young was eager to create an entirely new sound. 
Though the jazz fusion movement had embraced electronic instrumentation, Young couldn't help but be unsatisfied with how little their music had changed in the process: "I heard people using electronics as kind of [a] backdrop to what they were doing, as opposed to a component of what they were doing. And what I'm reaching for is being a component, and to play the electronics as I'm playing everything else." A bold experiment in combining electric and acoustic sounds, Young's goal was to enmesh the two into a single interconnected web, creating an ongoing dialogue between himself and the machine. His choice of title was a clue: "isophonic" is a scientific term for "same sound," an intentional nod to his previous band Infinite Sound's name. To Young, all sounds are the same sound if you are immersed in them deeply enough. 
Performed live at the infamous Berkeley jazz club Mapenzi, album opener "Crystal Motions" is a perfect example of Young's concept in action. If you didn't already know there was electronic trickery at work you could be forgiven for thinking that at least two people, if not a full band, would be needed to perform a track with such constant movement and shifting instrumentation. In the first half, Young solos on an amplified kalimba hooked up to a Frippertronics-esque tape delay machine, creating a custom loop. Around the midpoint, he puts down the kalimba and, as the loop continues, begins to sing in a high and delicate falsetto. A soprano saxophone is then gracefully introduced to play a long and superlatively good solo before the fade out.
Isophonic Boogie Woogie was mostly ignored upon its release and, until it was reissued in 2005 by Osaka's venerable EM Records, went unrecognized as the pioneering and historically important work it is. Though the use of looping electronics is commonplace nowadays, at the time and especially in jazz, it was nearly unheard of. Yet such technologically notable instrumentation, historically interesting as it is, would still be unmemorable without the pure aching emotion that Young pours into every moment and every solo. In the end it's this beauty and emotion, not the facts of its production, that makes Isophonic Boogie Woogie not only a significant album, but a great one.