LABEL PROFILE
Looking Into EM Records' Experimental Reggae, Ambient, & Pop Music
By Andy Thomas · July 24, 2018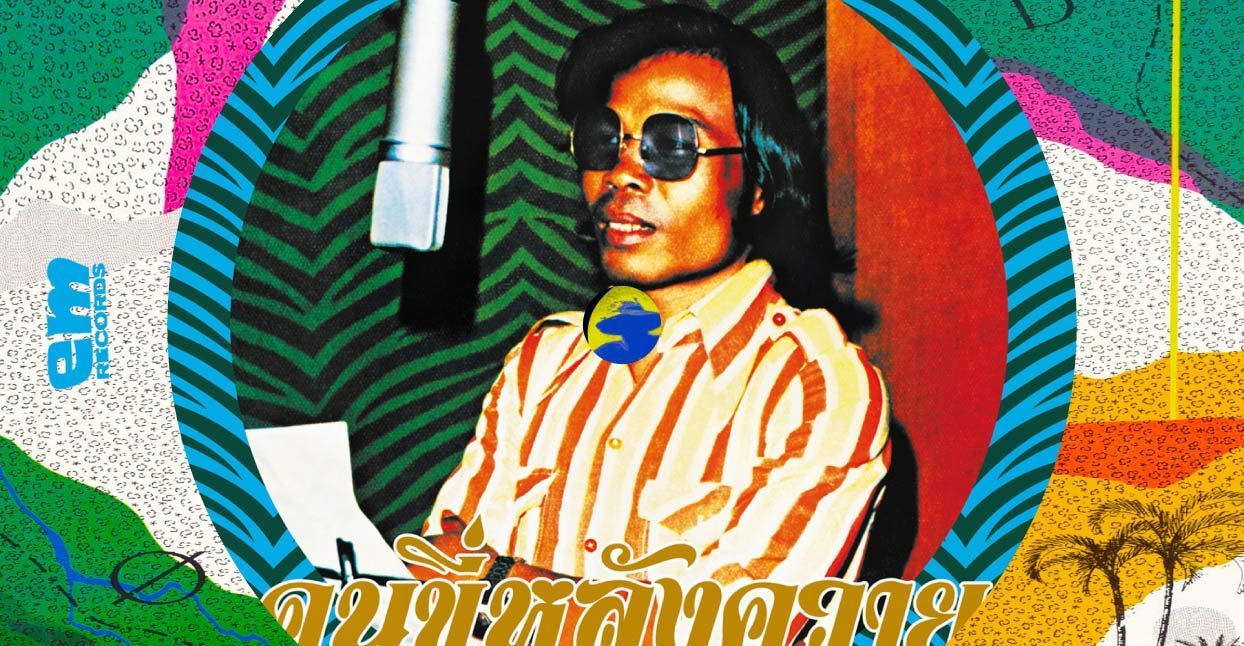 Koki Emura set up his independent label out of Osaka, Japan in 1998. One of the more eclectic boutique labels around, EM Records has, over the past 20 years, released nearly 200 albums spanning everything from obscure electronic music and highly sought ambient LPs, to dub disco 12-inches and Thai Molam reissues.
Back in the 1990s, Emura was working at an Osaka store called Jellybean Records where he noticed that the records selling well were never his favorites. "Maybe I was young and arrogant but I wasn't satisfied with most of these products we sold," Emura says. "So I decided to produce CDs and records I wanted to own [through EM]." 
The label's early releases were a sign of the genre-crossing output for which it became known, from a reissue of Joe Meek & The Blue Men's I Hear A New World LP to a 7-inch by Trinidad '60s pop singer Peanut. "It was important for me to put out various music I liked, on an equal footing," Emura says. "I never wanted to separate high-culture stuff [from] what is thought of as low culture. I've always found that very condescending."
By the mid-2000s, EM Records had earned a reputation for releasing obscure experimental music from artists like '80s electronic collagist Barton Smith and the avant-garde tape innovator Noah Creshevsky. The beautifully produced booklets with notes in Japanese and English helped make EM records become collectors' items soon after release. "EM productions are a reincarnation of our philosophy, so I think the design and packaging should be a visible translation of the music," Emura says. "Every artist has their own individual story, so we just support that to bring it to people in a good way."
While the label has continued to mine the outer realms of late 20th century music, be it John Gibbs's Steel Funk LP or Syntoma's self-titled new wave synth album, the label is known just as much for its releases by new artists. "It's nonsense for me to think [all] old music is good or new music is better than older ones," Emura says. "One reason I love new artists is you don't know what will happen."   
While Emura scours the globe for electronic music—like Rhythmic Brutalism by Romanian producer Alexandra Atnif, for example—the label also does a lot to promote the Osaka underground. "A lot of great and unique artists have appeared in electronic music scene in Osaka since 1980s, and it's gradually but steadily developing," Emura says. Recent releases by duo Rie Lambdoll and MAYUKo (aka Synth Sisters) and the solo debut of electronic minimalist YPY (Koshiro Hino, Osaka-based artist of Goat) are evidence of Osaka's thriving underground. "These artists are creating such wonderful music, but simply don't have good opportunities to present their music widely, so I want to support them," Emura says.
With recent releases including the debut album by Argentinian Emilio Haro's new band Clan Caimán and Kizaki Ondo, a Japanese folk dance group directed by Riyo Mountains, 2018 looks to be another wildly diverse and prolific year for the label. Here we profile the journey so far.
Merch for this release:
Compact Disc (CD), 2 x Vinyl LP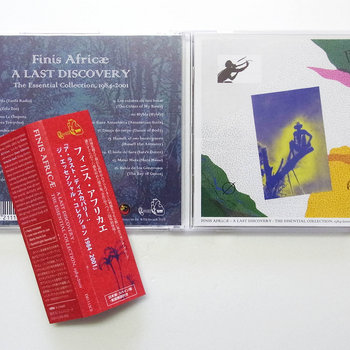 Best known for their Balearic sunset classic "El Secreto De Las," Finis Africae were part of a new wave of ambient experimental music released on the Madrid label Grabaciones Accidentales in the 1980s. Formed during the creative explosion after the fall of fascist leader General Franco, the group was led by Juan Alberto Arteche Gual, ex-member of rock band Nuestro Pequeño Mundo, with guitarist Javier Bergia of early Spanish music revivalists Atrium Musicae De Madrid, and Luis Delgado of electronic pioneers Mecánica Popular. On their first two LPs, Prima Travesia and Un Dia En El Parque, Finis Africae created a sound that was mysterious, with collages of avant-garde ambience using guitars, autoharps, dulcimers, mandolins, flutes, tape loops, and samples. This compilation also includes their ancient to modern music from the equally essential later LPs Amazonia and Campos De Sol Y Luna.
Merch for this release:
Vinyl LP, Compact Disc (CD)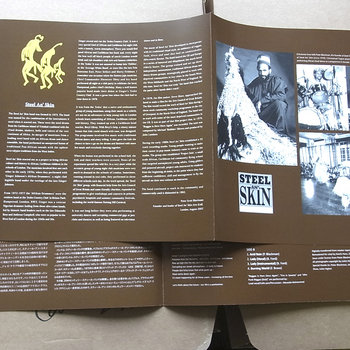 Steel An' Skin were formed in London by a group of young musicians from Africa, West Indies, and the U.K., who had once played with Ginger Johnson's highlife group and the 20th Century Steel Band. This latter group's 1975 LP Warm Heart Cold Steel fused the steel pan music of the Caribbean with soul/funk and included "Heaven and Hell Is on Earth" sampled by Grandmaster Flash. Steel An' Skin took a more dubstep route with their debut 12-inch single "Reggae is Here Once Again." It was released in 1979, during the creative collisions of the post-punk period, but slipped into obscurity until EM Records revived it. "Reggae is Here Once Again" and "Afro Punk Reggae Dub" from that debut are the standouts here; their 1985 recording "Acid Rain" is also a lovely piece of conscious soul. Steel An' Skin were one of a handful of steel pan disco bands; EM Records also released music by John Gibbs & The U.S. Steel Orchestra, a favorite of Larry Levan and DJ Harvey.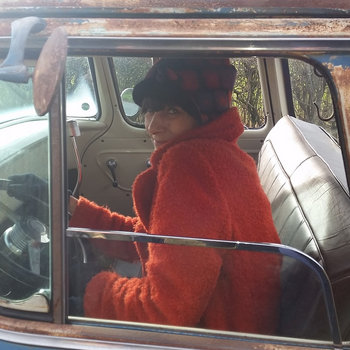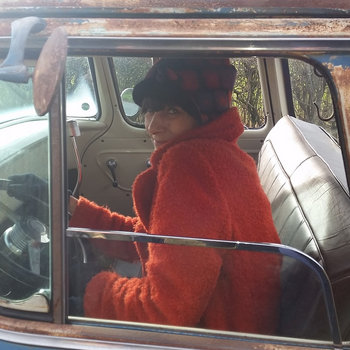 Merch for this release:
Compact Disc (CD)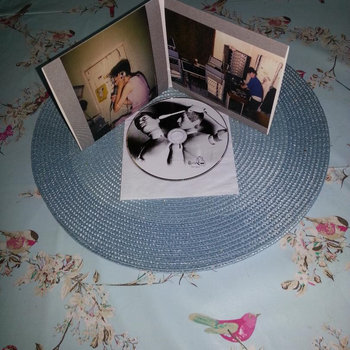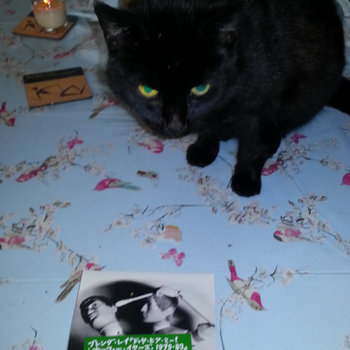 Tucked behind a barber's shop in Earlestown, halfway between Liverpool and Manchester, hid a secret corner of England's post-punk scene. Debuting with a series of DIY cassettes on their own Rum Records label, Brenda Ray and her co-conspirators Captain Catchpole and Freddie Viaduct went by Naffi Sandwich. Armed with rudimentary equipment (think Tascam tape machines, reverb units, melodicas, pixiphones, stone jugs, cardboard boxes, and metal ashtrays) this collective of renegades from the Eric's Club in Liverpool created raw, experimental music that straddled pop and avant-garde. Primal and pure, their improvised approach had more in common with free jazz and dub reggae than punk. Despite their cassettes receiving support from figures like John Peel, Naffi remained, in the words of Brenda Ray a "secret society, releasing secret hits." EM Records helped change that with this brilliant compilation. Also search out Brenda Ray's various releases as Brenda & The Beachballs.
Merch for this release:
Compact Disc (CD)
Recorded in San Francisco in the late 1970s, Roland P. Young's Isophonic Boogie Woogie sits somewhere between the exploratory jazz of Phil Cohran and the ambient hum of Laaraji. Originally released in 1980, the LP presented what the underground radio DJ, horn player, and electronic voyager called "Afro spiritual minimal electronic space music." Mixing free jazz with drone, minimal, and ambient, this out-there LP sounded no less revolutionary when EM Records released it in 2005, so it was great to discover that Young was still making music every bit as relevant with 2009's Istet Serenade. In 2013 he returned with this his third LP for EM Records. Recorded during a two-year period at Young's Isophonic Sound Laboratory in Brooklyn, the LP fuses electronics, horn, and percussion with stunning effect. With ambient music going through something of a renaissance, Young's Isophonics sound more relevant than ever 30 years later.
Merch for this release:
Compact Disc (CD)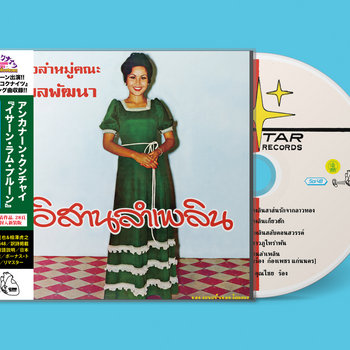 Thanks to labels like ZudRangMa Records and its sister imprint Paradise Bangkok, Thailand's previously overlooked Molam music has reached the global audience it deserves. With ears now open to the brilliance of this music, EM released this LP by one of Molam's greatest voices. Part of the first generation of Molam singers, Ubon Phatthana Band member Angkhanang Khunchai made her name in 1971 at the age of 16 with the song "Isan Lam Phloen." According to the EM sleeve notes, "[It] was the first recording in which Isan music—in particular Molam—was fused with Luk Thung from Bangkok to form the new musical genre of Luk Thung Isan." And it's this spine-tingling song that opened this groundbreaking LP. While this sound went on to influence many other Luk Thung groups, the music here really stands apart. And that is largely thanks to the deeply soulful and somewhat eerie quivering vocals of the incredible young singer.
Merch for this release:
Compact Disc (CD)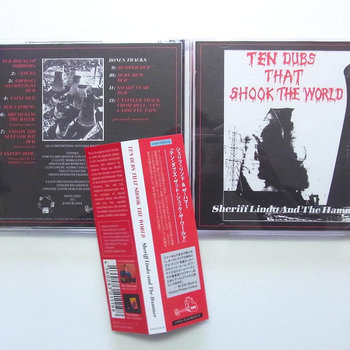 Originally released in 1988 on John Blades's Sydney-based Endless Recordings, Ten Dubs That Shook The World by Sheriff Lindo and the Hammer was the work of one Anthony Maher. This DIY producer and bass player was a member of The Loop Orchestra (John Blades, who sadly passed away in 2011, was also a member). An album that had steadily become sought after since its release, Ten Dubs That Shook The World was snapped up when the reissue first appeared in specialist record shops—from Honest Jon's in West London to Root Down in Osaka. Mixing righteous Jamaican dub and avant-garde experimentation, the LP could have easily emerged from the post-punk dubwise stable of On-U Sound. Since the release, Maher has been part of the Australian sound systems Firehouse Sound and Earthlink Sound. And fans of his psych-tinged dub productions were treated to more of his music when EM Records released Aftershock Dubs, an LP of new material in 2014.
Merch for this release:
Vinyl LP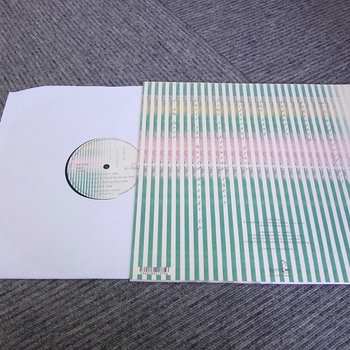 Rie Lambdoll and MAYUKo's debut LP Aube was released on Chee Shimizu's 17853 label, home to the reissue of the 1983 Pier & Loft LP by the late Japanese ambient pioneer Hiroshi Yoshimura. The ethereal, psychedelic soundscapes of the Osaka duo's debut owed much to Yoshimura's explorations with improvised electronics. They have now followed that 2014 LP with their first for EM Records. Featuring MAYUKo's synthesizers and Rie's electric piano and ghostly vocals, Euphoria lives up to its name. The label states that the album is "Equal parts of angelic arpeggios, seraphic sequences, meditative melodies, and transcendental timbres." While the obvious reference points include Tangerine Dream and Terry Riley, there are also left-field flourishes that make Euphoria a natural counterpart to some of the ambient releases from likeminded labels like Leaf.
Merch for this release:
2 x Vinyl LP
This is another example of EM shining a light on the electronic music of its hometown. The leader of Japanese experimental group Goat, who is on Atsushi Sasaki's HEADZ label, Koshiro Hino is an Osaka-based artist who emerged from the underground club scene in the mid-2000s. Rather than being restricted by technical limitations, Hino uses tape machines and primitive drum machines in a similarly revolutionary way as many of the pioneers of electronic music. The result is brilliant sound collages like the title track, a 10-minute programming master class in abstraction. It's the way Hino combines fragmentation with fluidity that really impresses. It's an LP that makes you want to explore more of the Osaka underground.
Merch for this release:
Vinyl LP, Compact Disc (CD)
It's not just experimental electronic music from Japan's new school that EM Records is uncovering. The debut LP by Romania-born producer Alexandra Atnif, Rhythmic Brutalism, is a self-explanatory title for an LP inspired by the "harsh concrete beauty and minimally repetitive force of the brutalist post-war architecture of her homeland." The result is a post-industrial LP that hits you harder than the wrecking balls of the developers that have sadly torn down many of the world's great brutalist buildings. Thankfully, many still exist in Atnif's home country, and it's their abrasive surfaces and jagged angles that are evoked by Atnif's productions. Influences also come from the early industrial music of Throbbing Gristle, Test Dept, and Esplendor Geométrico—but there is an elemental beauty here that is all Atnif's own.