FEATURES
Yotzeret Sheydim Explores Religious Practice Through Noise
By Yoni Kroll · January 11, 2023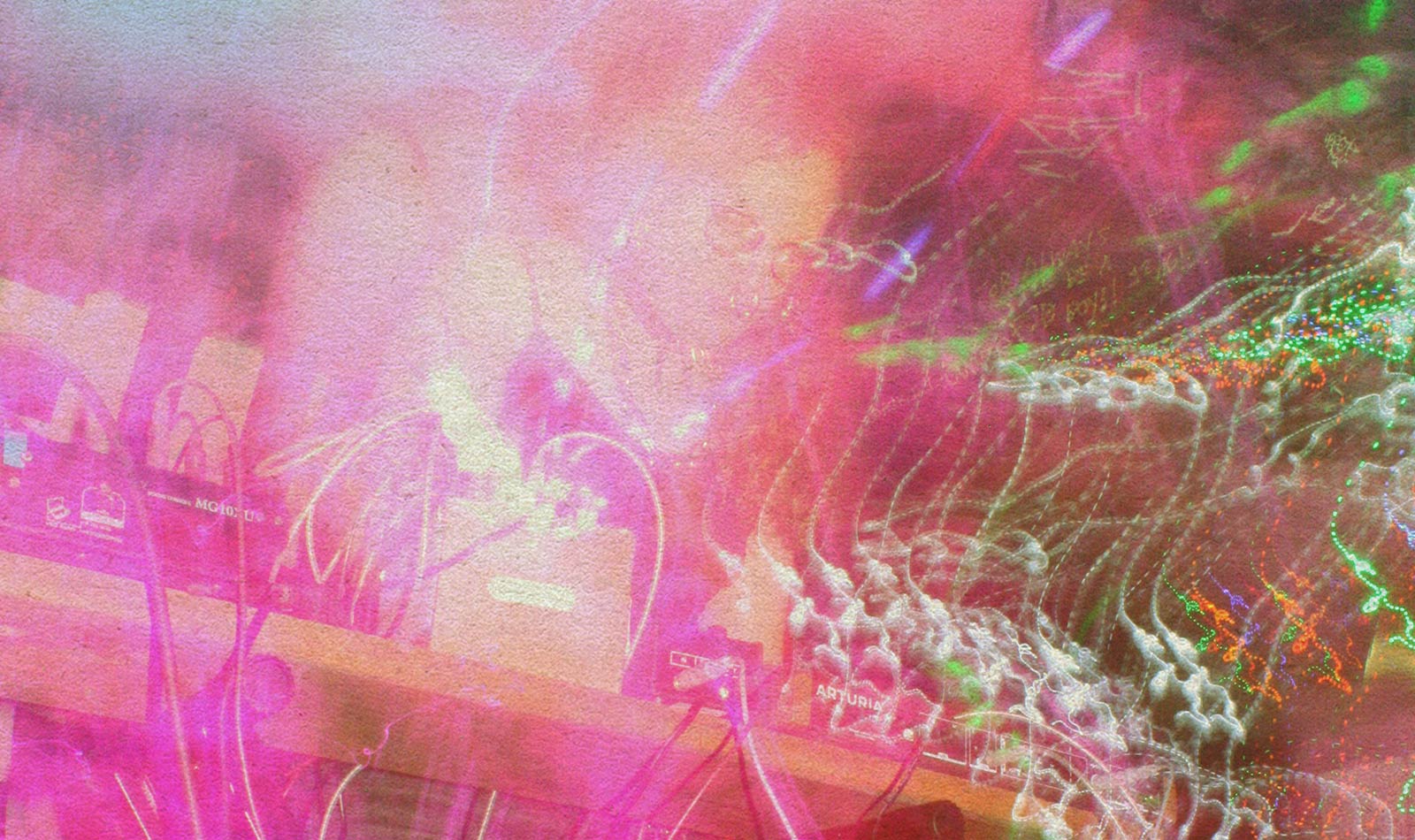 While music has always been part of Judaism, the genre of Jewish music is inconsistently defined. It's considered either expansive or narrow depending on who you ask—the old adage "three Jews, four opinions" comes to mind. It's klezmer, sure; it's liturgical and other traditional music too. But that wider definition also includes folk, pop, rock, hip-hop, and jazz. In comparison to Christian music, which is purposely more self-contained even as it's become increasingly popular, most of what falls under the Jewish music umbrella also exists as part of other non-religious scenes.
A good example of this is Leonard Cohen, whose music was incredibly inspired by his Jewish background and beliefs. "Hallelujah" and "Who By Fire" borrowed heavily from the Old Testament and Jewish religious services. His final album, 2016's You Want It Darker, included the cantor and choir from Congregation Shaar Hashomayim, the Montréal synagogue Cohen attended. Although he has certainly been celebrated for all of this, he is much better known it the secular world.
What about noise music, though—electronic sounds that vacillate between walls of static and rhythmic, pulsating tones, often without vocals or with exceedingly unintelligible ones, featuring imagery and subject matter that makes the biggest Cohen downer seem like a walk in the park. Can that be Jewish music?
Alyx III, a noise musician from Pittsburgh who records under the name Yotzeret Sheydim, says yes enthusiastically. According to her, "Being loud and making noise is a Jewish tradition, on High Holidays and other times as well! The shofar is the first harsh noise instrument in my opinion." True to her word, she recently incorporated the ram's horn into her repertoire of synths, pedals, drum machines, and other gear. "I prefer noise music as a genre because there are no limits or bounds to what can be done with sound and [the] presentation of that sound," she explains. "[Also] pushing preconceived boundaries is the crux of the genre itself."
Despite only starting Yotzeret Sheydim in January of 2021, Alyx III has been extremely prolific over those two years, putting out close to 50 releases ranging in style from harsh noise to dungeon synth, power electronics, and what could be broadly classified as "experimental." She's been creating art, jewelry, and building instruments to go along with those albums as well as performing live. She said that she was inspired by friends in the scene to "stop just listening and start recording and making my own music."
This was something that came shortly after she re-immersed herself in Judaism after many years of not actively practicing. These two seemingly disparate things coalesced in Yotzeret Sheydim, which means "She creates demons" in Hebrew. "This project is definitely an extension of my faith as a Jew," she says. "It is in part how I practice these days. Creating brings me closer to G-d, as creating is a divine act. And every piece of art I make is a practice of faith."
Merch for this release:
Compact Disc (CD)
For her, the demons in question are not in the Christian tradition of Satan and the Devil but rather "mischievous weird little monsters that are made each time anything is created. They are the anti-divine spark, opposite the spark of creation." She has embraced those demons in her art and they are referenced on many of her releases. She also makes what she refers to as 'sound sculptures' that are a ritualistic mix of audio and physical art—elaborately designed one-off and limited run cassettes, CDs, and lathe cut records—that aim to name, capture, and bound the sheydim to the music.
Alyx III is not the first musician to delve into noise as an exploration of religion. The most well known is probably Scotty Irving, who has been performing as Clang Quartet, a one-person Christian noise and experimental percussion band, for more than two decades. There is also the Portland-based power electronics project Herukrat, started in 2014 by a convert to Islam who wanted to focus his music on that religion and the ongoing conflicts in the Middle East. None of these are evangelical in nature; all three exist first and foremost as artistic outlets more so than religious music, though they each incorporate some aspects of worship.
Asked to describe her art and music, Alyx III explains that "thematically, Yotzeret Sheydim is about Judaism, demons, magic, making demons, converting objects to sound, converting sound to objects, and a bit about how building your own demons is really just about self-discovery over and over again. Politically, Yotzeret Sheydim is an anti-fascist, anti-Zionist, transgender, transhumanist, anarchist project, because I am all of those things."
Merch for this release:
Cassette, T-Shirt/Shirt, Other Apparel, Vinyl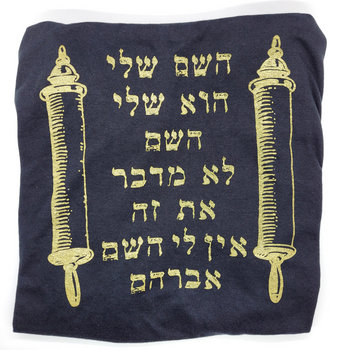 As with many similar artists, one can read her messages most easily in album and track titles as well as artwork and liner notes. On a recent release, Sefer HaZohar (The Book of Radiance), she uses rhythmic noise, augmented chanted vocals, and a slew of pedals and synths as tools to study an ancient text from Kabbalah (Jewish mysticism). The songs on the album reflect subjects from the Zohar, both in historic and modern contexts. As she writes in the album description: "Reading the book is the act of magic itself. Listening to this album is an act of magic itself. It is not meant to be taken literally, just processed by the mind. Reading it, listening to it, it is all part of the initiation to the connection to G-d."
While the sounds on this album aren't exactly easy listening, that doesn't mean it's not reverential. Everything that Alyx III is doing is a reflection of her relationship with Judaism—as a religion and a cultural institution—and it's clear that this is something she doesn't take lightly. Also, there is a musical history she is tapping into, at least a little: the nigun, a type of Hasidic religious song going back hundreds of years, is built on repetitive sounds and chanting. It might not be as cacophonous as Yotzeret Sheydim, but these nigunim bring worshipers closer to the divine by inducing a type of meditative state known as devekut, something that is very much in harmony with what Alyx III is doing. For another take on this check out experimental trombonist Dan Blacksberg, who has been riffing on nigunim, klezmer, and other forms of Jewish music for years.
Alyx III's artistic creations have lead her to stronger connections both spiritually and with the queer and trans communities. One of her more popular releases is Avraham, which came out in April of 2022 and has been repressed a few times. Although all of the Yotzeret Sheydim output feels very personal, this album, which she notes is titled after her Hebrew deadname, is starkly autobiographical. "Avraham felt like it needed to be created," she said. "It was something I had to do to move forward as an artist and as a Jew and as part of my transition. It was for me a new bat mitzvah of my own creation whose structure I got to determine."
Merch for this release:
Cassette, T-Shirt/Shirt
The music on Avraham is not as harsh as some of her other work and the vocals, too, are more clear and decipherable. A piano features heavily throughout; it was an instrument Alyx III played when she was younger, including at her original bar mitzvah as a teenager. The art on the cover of the tape reads in Hebrew: "My name is my own. G-d does not speak it. I am not the name Avraham." There are songs here about gender dysphoria; opposing the military and its violence; and rejecting—and later reclaiming—faith. The first and last tracks on the album ("Stepping Up To the Altar" and "To Become A Man") are specifically about the bar mitzvah tradition, where a boy reads from the Torah in front of the congregation for the first time and is then proclaimed as "becoming" a man; girls do the same at their bat mitzvahs to celebrate the ritual of "becoming" a woman.
The emotions on this release are so raw that it can be overwhelming to listen to, especially if you're Jewish, queer, or both. Alyx III says it was "very cathartic and important for me to make this album, mostly for myself." She gave her parents a copy of the album, which she explained was also necessary. Asked about the support she's received from fans, she says that it's "important for me to have this album resonate with anyone who never felt fully at home in a religion or identity until they made it their own."
As far as the future goes, Alyx III plans on just continuing doing the same thing she's been doing for the past two years. As she puts it: "Fascism is always a threat and book burnings just mean more art must be made to replace what was lost each time." That means more demons to unleash. Her latest release is Sefer Yetzirah (The Book of Creation), on Deathbed Tapes.