SCENE REPORT
Klezmer's DIY Revival Looks Back to Move Forward
By Jael Goldfine · April 26, 2022
Rebecca Mac, 27, started playing klezmer, the traditional folk music of Ashkenazi Jews in Eastern and Central Europe, when she was 22. A classically trained violinist, she was busking for a living in New Orleans, trying to break into the traditional jazz, old-time, and folk music circles there. While applying to live in a co-op, she met a member of a klezmer band that happened to be looking for a fiddle player.
"I had this realization that all I wanted to do was play Jewish music," she says. "I desperately wanted to play with them but I had no idea how. I Googled, 'How do I learn to play klezmer?'"
That year, she attended the culture festival Yiddish New York, where she met her future bandmate Mattias Kaufman. In 2018, the pair founded Mamaliga, a four-piece that released their debut album of home-spun, fiddle-forward klezmer, Dos Gildn Bletl, in 2021.
Mamaliga is among a wave of new klezmer bands founded by young Jews who are finding themselves in the sonic stylings of their Yiddish-speaking 16th century folk musician ancestors, who once roamed from shtetl to shtetl in Poland, Ukraine, Hungary, Latvia, Belarus, Lithuania, Romania, among other countries, entertaining at weddings, shabbat celebrations and purim processions. (A klezmer, in Yiddish, translates directly to "a musician." The word has only referred to a genre since the '80s.) In the process, they're consolidating a new American klezmer scene, defined by a Millennial perspective and a DIY approach.
You might not know there was an old American klezmer scene. The American mainstream has warmed to many aspects of Jewish culture: funny brunette women, stressful movies, brined vegetables. Klezmer is not one of them. Beyond Fiddler on the Roof and and "Hava Nagila," the genre—instrumental music consisting of horns, clarinets, fiddle and accordions, sometimes paired with Yiddish lyrics or wordless melodies called nigunim—is simply too weird, old-timey, and Jewish even for most Jews.
Merch for this release:
Compact Disc (CD), T-Shirt/Shirt, Button/Pin/Patch,
Yet, despite a century of assimilation, escalated by the Holocaust and the founding of Israel, klezmer has quietly thrived in America, especially the last few decades. In the mid-to-late '70s, a cohort of Jewish baby boomers inspired by the American folk revival of the '60s went looking for their own heritage music. They unearthed a lost klezmer repertoire, and began reproducing and experimenting with it, fusing it with modern ideas and sounds like jazz, punk, and bluegrass, among other genres. The most successful of these groups were The Klezmatics, who played Carnegie Hall, appeared on Letterman and won a GRAMMY in 2006 for their album of Woody Guthrie lyrics set to klezmer music. These revivalists founded and teach at the modern institutions—like Manhattan's Yiddish New York, Quebec's festival KlezKanada, and the Yiddish Book Center in Amherst, Massachusetts—where young Jews like Mac are discovering klezmer.
Klezmer's weirdness, ancientness, and unmistakable Jewishness seems to have much to do with what's drawing young musicians to it today. "I grew up in a very assimilated household," says Mac. "I was searching for a long time to find Jewishness that I felt could be mine." In college, she was eager to find Jewish community, but didn't feel comfortable in religious groups or those with links to Israel. "Klezmer was the first time in my life that I found a Jewish community that I felt fully at home in, where I didn't have any shame, or have to hide any part of myself."
In some ways, klezmer is perfectly suited to the sensibilities of Millennial and Gen Z American Jews. Many of us are not religious, interested in dating other Jews exclusively, and don't have the time or desire to go to shul or keep shabbat. For those of us who, in spite of all this, crave a connection to Jewishness, klezmer can feel like a perfect solution.
The unavoidable Zionism of mainstream Jewish life, from synagogues to summer camps, in particular, seems to be propelling young Jews towards klezmer. "We were brought up in these unquestionably Zionist communities," says Zoë Aqua, 31, a founding member of Tsibele ("onion" in Yiddish), an all-women and/or queer anti-Zionist, anti-capitalist klezmer band. Born in Denver, she grew up listening to the Klezmatics but only started playing in her late 20's when she began attending KlezKanada. "For me, and I know many other musicians, discovering a Jewish identity that is not related to Israel was really powerful."
Tsibele's debut album It's Dark Outside / Indroysn Is Finster includes klezmer arrangements of secular 19th or century Yiddish songs like the militant labor anthem "Dem Nayntn Yanuar [The Ninth of January]," about Russia's 1905 Bloody Sunday worker uprising, and "Di Svet Shop [The Sweatshop]," based on the poem by labor poet Morris Rosenfeld. Yiddish has always appealed to lefty types given its trove of socialist anthems and anti-fascist revolution songs. (Many Jewish immigrants were involved in labor and political organizing before they left Europe, as well as in America in the early 20th century). The Klezmatics's first album was called Shvaygn = Toyt, Yiddish for "Silence = Death," the slogan of the HIV/AIDS activist group ACT UP.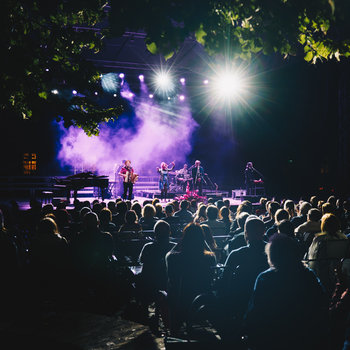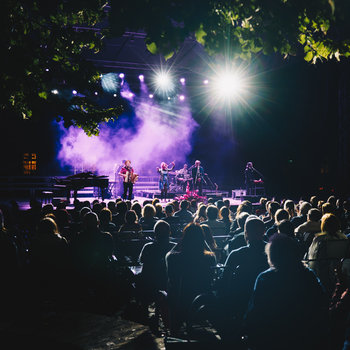 Once again, Jews are finding resonances between klezmer and modern politics. Aqua recounts recently performing "Dem Nayntn Yanuar," which calls on workers of all religions to unite to bring down the Russian czar. With lyrics like, "They suck our blood like it's the best wine/ The czar and the government should go to hell," you can easily extrapolate it to modern times. "It was written 100 years ago but it feels literal, given what's happening in Ukraine," Aqua says.
"I think there's also always been a queer interest in Yidddish and klezmer. It kind of appeals to the weirdos, you know?" she continues. "It's a rejected language, after all."
Aqua is referring to Israel's anointment of Hebrew, instead of Yiddish, as its national language, and broader campaign to invent a brand new Jewish identity severed from Eastern Europe. Immigrants were enrolled in language school and encouraged to adopt Hebrew surnames in the name of Zionism (Israel's first prime minister David Ben-Gurion dropped his Polish surname Gruen; Eliezer Ben-Yehuda, founder of Israel's first newspaper, was born Perlman in Belarus). Music, in particular, was a powerful nation-building tool. Klezmer, which still exists in Israel today, influenced Hebrew-based music, but fell to the wayside, replaced by things like the Israeli folk music Shirei Eretz Yisrael ("Songs of the Land of Israel"). State radio and public singalongs, especially on kibbutzes, were used to teach Hebrew and inspire national pride.
This rejection of Eastern European culture carried over to the U.S. While most Jewish immigrants spoke Yiddish when they arrived, assimilation and Zionism shifted American Jewish culture towards Israel, Hebrew, and the Middle East—a shift sometimes called the "falafelization" of Jewish culture. Today, this status quo feels not only politically problematic but also culturally inauthentic to many young American Jews.
"Klezmer made me realize that I don't know anything about my family's actual culture or history," says Mac. "Everything I knew about Jewishness growing up was Israel-centric. I learned Hebrew, and I went to Hebrew school. I want to learn the language and play the music that my great-grandma spoke and listened to in Eastern Europe."
"People are very interested in identity right now: ethnic identity, gender, social class, medical diagnoses," points out Aaron Bendich, the 28-year-old founder of Borscht Beat, a new DIY record label dedicated to releasing klezmer and Jewish music. "At their best, identity politics can be very artistically generative. Me being obsessed with Yiddish isn't incompatible with someone else being obsessed with their own ethnic culture. We can share in our excitement about these things."
Bendich doesn't play klezmer. But he's a lifelong music obsessive and record collector, and his cultural grandfather inspired him to take a Yiddish class in college, collect Jewish records, and attend klezmer shows around New York City. As he became embedded in the scene, he began looking for ways to contribute as a non-musician. As the director of advertising at a film distribution company, he realized he could offer business-side support around recording, physical releases and publicity. After starting a weekly FM radio show of the same name, he founded Borscht Beat in February of this year.
He's been building Borscht Beat's audience on TikTok, where he says Yiddish is already "trendy." Given phenomena like "sea shanty TikTok," it's easy to see klezmer becoming a viral trend. Even if klezmer falls victim to how the internet leads us to "cycle through obscure niches of culture faster and faster," as the writer Kyle Chayka puts it, it seems plausible that for young Jews in search of identity, it will stick.
Millennials's interest in their identities isn't just bringing new talent to klezmer, it's shaping the sound in surprising and subtle ways.
You would think that klezmer upstarts would want to make this ancient music avant-garde, sexy, and modern. But klezmer already went electric. Revivalists were originally interested in unearthing and reproducing archival material. But the Boomer multiculturalist optimism of '80s downtown New York quickly saw musicians begin fusing klezmer with modern genres, especially other "ethnic" styles.
They still are. The Klezmatics describe their new album Letters to Afar, released in 2021, as klezmer "filtered through Brian Eno, David Torn, Duke Ellington, Morton Feldman and electronica." In 2017, Klezmatics's trumpeter Frank London produced an "Afro-Cuban-Yiddish" opera based on the stories of Hatuey, a 16th century indigenous chief who led Cuba's Taino people in an uprising against Spanish colonizers, and Asher Penn, a 1920s Ukrainian Jewish refugee who founded Cuba's first Yiddish newspaper. In the culture-scrambling production, Taino characters sing in Yiddish.
There's no single sound to the new klezmer generation, which is scattered across most major cities in the U.S. and Europe. Borscht Beat's first release is a re-release of an album from the Latvian-German-Russian klezmer-rock band Forshpil, which hews to the genre-blending tradition of the revival. Beila Ungar, an ex-professional ballet dancer and anthropology student at Columbia, makes electronic Yiddish bedroom pop.
Musicians like Mac and Aqua, meanwhile, are increasingly interested in a traditional sound. Mamaliga's approach as a string band was "to emulate an Old World Eastern European shtetl sound—before drums came in, before clarinets," says Mac. She observes: "You don't really see young people with bands saying, 'We're gonna play a klezmer rhumba.'"
"Ideas about appropriation have really changed," adds Aqua. "People like Frank [London] do it really well. But our generation has a different frame of reference." She's currently on a Fulbright studying folk music in Cluj-Napoca, Romania. Today the city is home to just a handful of Jews. But at the start of the 20th century, it was 12% Jewish, roughly the same proportion as New York City. Her next project, which will be released on Borscht Beat, is a collection of original compositions of Romanian and Transylvanian-inspired klezmer.
"I don't want it to be like, 'Boohoo, all the Jews died," she says, "But being in Eastern Europe where Jews used to live, I've been thinking about, 'What if klezmer musicians had continued working and collaborating here? What would that sound like in 2022?"
Mamaliga's shtetlcore fantasy and Aqua's revisionist Judeo-futurism are among the many interesting new ideas in klezmer. But the scene faces challenges. Most notably, publicity: few know about this scene and it's hard to find. "If you search for klezmer on YouTube, random pan-Balkan mash-ups that aren't really klezmer pop up," says Aqua. The concerts and festivals where people learn to play and appreciate klezmer can be expensive, sporadic, and insular. And there's the stubbornly limited market, or at least, a perception of one that becomes a self-fulfilling prophecy. Mac says she gets frustrated with klezmer's scarcity mindset. "There's this idea that if you start a band, you're going to step on the toes of another band, or that there isn't enough interest to support multiple artists in one place," she says. "The more klezmer you have in any place, the better it will be."
Here are a few current klezmer releases to know.
---
Merch for this release:
Compact Disc (CD), T-Shirt/Shirt, Button/Pin/Patch,
The beauty of klezmer can be that it is big and loud. A klezmer song is a conversation between up to a dozen instruments, one that often sounds like a disagreement—a complex machine rigged together with a spirited, clear melody. It's music for dancing, drinking, and partying, and it's not always especially elegant or pretty.
Mamaliga, named after a Romanian porridge, forgoes the clarinet, drums, and horn sections that give klezmer its schmaltzy flamboyance. A classic example of new klezmer artists's preference for a simpler, traditional sound, they sound more like the humble troupe that would play in a bucolic shtetl marketplace than a swinging ensemble that would play a vaudeville variety show. That is, if your local shtetl band attended Julliard (cellist Raffi Boden), Berklee College of Music (violinist Rebecca Mac), New England Conservatory (violinist Rachel Leader), and Brooklyn Conservatory of Music (accordionist Mattias Kaufman). Their melodies are playful and emotive, and Kaufman's accordion playing gives it a frolicking feel. But Mamaliga plays with such lovely technical precision that they sound as if a klezmer band played a Bridgerton soirée.
Merch for this release:
Compact Disc (CD),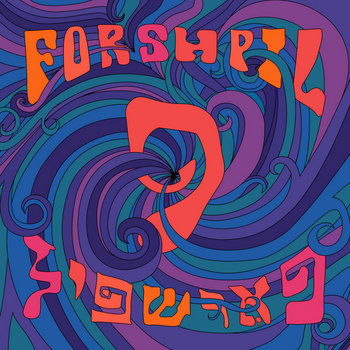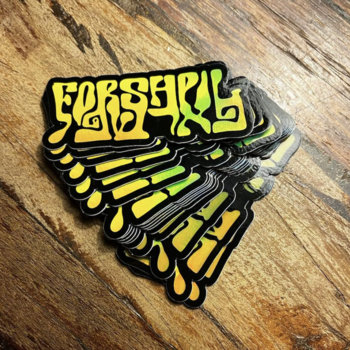 A classic-rock-klezmer fusion group, Forsphil's website describes their sound as "Pink Floyd meets The Doors at Janis Joplin's Bas Mitzvah." They've been nodded to as the "European Klezmatics," with members who are 20-30 years younger. Any fan of the Klezmatics—or Judas Priest—will enjoy their distorted electric guitar, and raucous riffs of wailing violin back charismatic frontwoman Sasha Lurje's theatrical, haunted Yiddish singing.
Tsibele are perhaps the most obvious example of a new band making klezmer accessible and exciting. Based in Brooklyn, their brand of klezmer pairs moody Moldovan and Bessarabian instrumentation with 19th century secular poetry and labor songs. Their songs can be sometimes strikingly melancholic, often when sung by flutist-vocalist Eléanore Weill, who also plays the enchanting, literally Byzantine, instrument the hurdy-gurdy, or riotous, as protest music should be. Usually, that's when the vocals are from activist-accordionist Ira Temple. While Tsibele no longer performs or records together, many members have their own solo projects.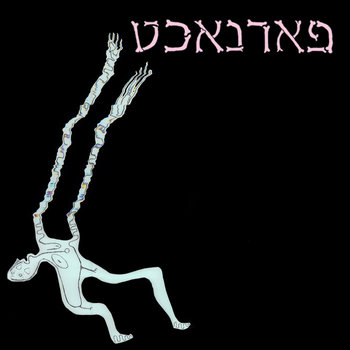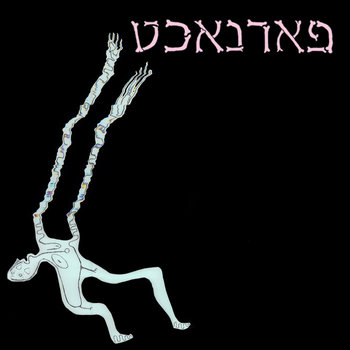 Merch for this release:
Compact Disc (CD)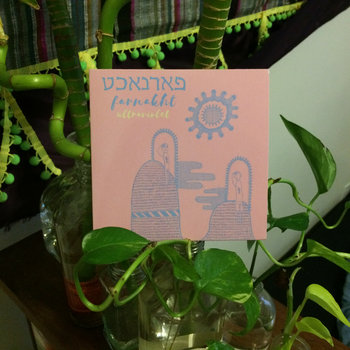 The klezmer world is small. Farnakht is a duo composed of one quarter of Mamaliga: Mattias Kaufman, and one fifth of Tsibele: Zoe Aqua. It has a similar ethos to the former. Farnakht's instrumental album Ultraviolet, released in 2018, weaves klezmer with folk music from what the band calls "co-territorial" genres from Hungary, Transylvania, Romania, and Serbia. It's an experiment with micro-genre-bending that might not be explicitly audible to the un-trained listener of European folk music, but is lovely nonetheless.
Merch for this release:
Compact Disc (CD)
Brivele, a Seattle-based trio, will be catnip for leftist Millennial Jews. They have a similar political bent to Tsibele, but offer a punky, distinctly American take on klezmer protest music.
"FTP in Der Gasn," off their 2018 album A Little Letter, sees them translate Kimya Dawson's anti-Iraq War song "Loose Lips" into Yiddish, and stitch it together with two different arrangements of the Yiddish anti-police anthem "Daloy Polizei [Down with the Police]." "Hungry Yid" is a bluegrass-Yiddish rendition of Bruce Springstein's "Hungry Heart." Their three-woman a cappella rendition of "Oy Zionists," a 1930s Yiddish song with lyrics like "Oh you foolish little Zionists/ You want to take us to Jerusalem/ So we can die as a nation/ We'd rather stay in the Diaspora/ And fight for our liberation" is objectively a bop. Their most recent record Cradle Songs, Grave Songs, recorded during the pandemic, is also full of anti-Zionist anthems and songs of solidarity.
Beila Ungar, who records under their first name, is one of the newest voices in Yiddish music and a young musician continuing the klezmer tradition of genre-blending. Their first EP, from 2021, turns classic Yiddish songs into dreamy bedroom pop, with ethereal flourishes a la Enya and Christine and the Queens.